Mike Bets #264
5 min read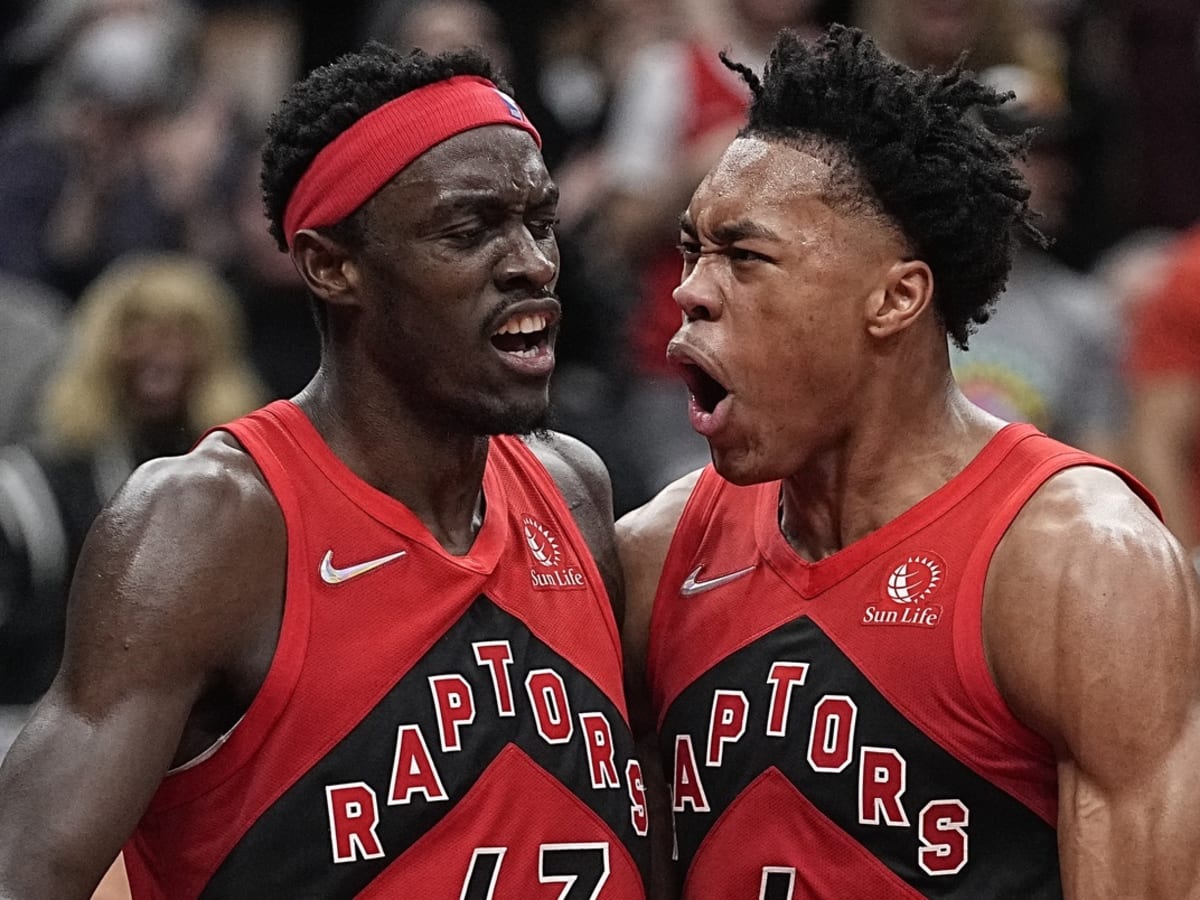 Happy Saturday. Yesterday was a strong 4-2 day on six spread picks. The Celtics (-2) took care of business against the Heat. The Jazz (+8) hung around against the Timberwolves, eventually winning in OT. The Blazers (+5.5) did the same with the Suns. And the Nuggets (+5) ended up winning by just 5, but they led the Warriors from start to finish. We were close to a 5-1 day too, with the Magic (+9) managing just 17 points in the fourth quarter and losing by 10. Our other loss was much less dramatic – the Pistons (+7) lost by 24 and were never very close. But we'll take 4-2 any day of the week. Let's keep it rolling today.
First, some thoughts on last night's scoreboard –
Props to DeMar DeRozan, who's averaged 34.5 points, 7.5 assists, and 6 rebounds per game so far. That's impressive even two games in. That's not sustainable, and the Bulls will need Zach LaVine to return and share some of the production load. But the early returns on DeRozan's effort to, more or less, repeat his elite 2022 season are good.
The Wizards are 2-0 down in Washington. The Pacers and Bulls aren't the Bucks and Celtics, but 2-0 is 2-0 in the NBA. In a tight East with more playoff hopefuls than the bracket can fit, every win counts. I'll repeat what I said the other day – Kyle Kuzma is good.
So are the Pelicans, who took care of business in Charlotte last night. We talked about the Clippers and their depth yesterday, and there's plenty of that in New Orleans too. Zion, Brandon Ingram, and CJ McCollum lead a rotation featuring Herb Jones, Jonas Valanciunas, Larry Nance, Jose Alvarado, Trey Murphy, Naji Marshall, Willy Hernangomez, and Devonte' Graham, among others. Some of those names might not be as mainstream as the ones in LA, but the Pelicans are dang good. There are six non play-in spots in a West with at least 8 teams that will have their shot at them (Portland and Utah might have something to say about that number depending on how overreactive we want to be). It's early, but right now, you'd be hard-pressed to not consider the Pelicans one of the clear favorites to grab one of those spots.
The Spurs and Pacers will likely both be quite bad this year, but the Pacers rushed back in the fourth last night to make the game between them an interesting one. There are some early bright spots for both teams. Keldon Johnson is averaging 21.5 points, 5 assists, and 7 rebounds per game for San Antonio. For Indiana, Tyrese Haliburton and Benedict Mathurin are combining to average 49 points per game, and Haliburton is sitting just shy of 10 assists per game.
Kyrie's 30-point night helped the Nets get in the win column and avoid an 0-2 start. Ben Simmons is averaging 4 shots and 5 points per game. He doesn't need to score in bunches to be effective, but you're ideally at least some sort of scoring threat for the defense to worry about, especially if you're handling the ball as much as Simmons can. He's no spot-up shooter. His scoring tally is something to watch as he continues to settle in early.
Pascal Siakam was fantastic in defeat with a 37-point triple-double. Toronto is both good and gritty, and they have a lot of good players. But it's hard to imagine them being a serious title contender without that star-level player to carry them through the playoffs. It doesn't need to be a Kawhi, but, someone, whether it be Siakam or Scottie Barnes, will need to move up a tier or two.
The Heat are off to a tough 0-2 start. Miami being a little too old and a little too bland to get much of anywhere was an under-the-radar take heading into the season, and their first two games haven't exactly quelled those fears. Jayson Tatum and Jaylen Brown were both very good last night.
The Knicks routed the Pistons in MSG. The Knicks are solid; they'll play a part in the East play-in race.
The Magic's inexperience will probably lead to a decent amount of losses like the one they had last night – winning after three quarters but losing by double digits. But Orlando is better than they were last year, and they'll be competitive more consistently. Paolo Banchero is off to a very good start.
In Atlanta, the Trae-Dejounte pairing is off and running, and the Hawks have taken care of business against two teams beneath them on the league totem pole. Can't ask for much more than that.
We'll say it again – the Jazz aren't bad. They can score, and they kept the Timberwolves close enough all game before running past them late. Lauri Markkanen, Kelly Olynyk, and Jordan Clarkson all topped 20 points for Utah.
For the Timberwolves, it's never good to lose when KAT, Ant Edwards, and D'Angelo Russell combine for 80 and Rudy Gobert pulls down more than 20 rebounds. You can't afford many of those in a tough West.
Ja scored 49 last night. Ja is good. But the Rockets can take plenty from this game. They were winning after three, Alperen Sengun went for a 20-point double-double, and Jalen Green dropped 33.
The Trail Blazers might be pretty good. That's an impressive win over the Suns. The pieces are there around Dame this year, even if true contention is out of reach.
Nikola Jokic is alright at basketball.
TODAY'S PLAYS
NBA record: 6-4 ATS, 0-1 ML, 1-2 O/U, 0-0 parlay, 0-1 props, -2.07 units
Both teams played last night. Detroit is the better team. This line is small. They'll get it done.
I've seen nothing worth betting on from the Heat this year, and the Raptors have put together some solid performances against the Cavs and Nets. I'll take them at plus odds here.
The Cavs came close to beating the Raptors despite Darius Garland's absence for most of the game with an eye injury. Garland won't play tonight from what I've seen, but I still like the Cavs here. Cleveland is a good team, and the Bulls are both worse and playing the second half of a back-to-back.
The Bucks are good at running away with things against bad teams, and this is a tough spot for a young Rockets team that suffered a disappointing loss to the Grizzlies last night. Milwaukee rolls.
The Grizzlies did play last night, but they shouldn't be getting 5 points against the Mavs. Take the points.
Let's have a day.