Mike Bets #363
4 min read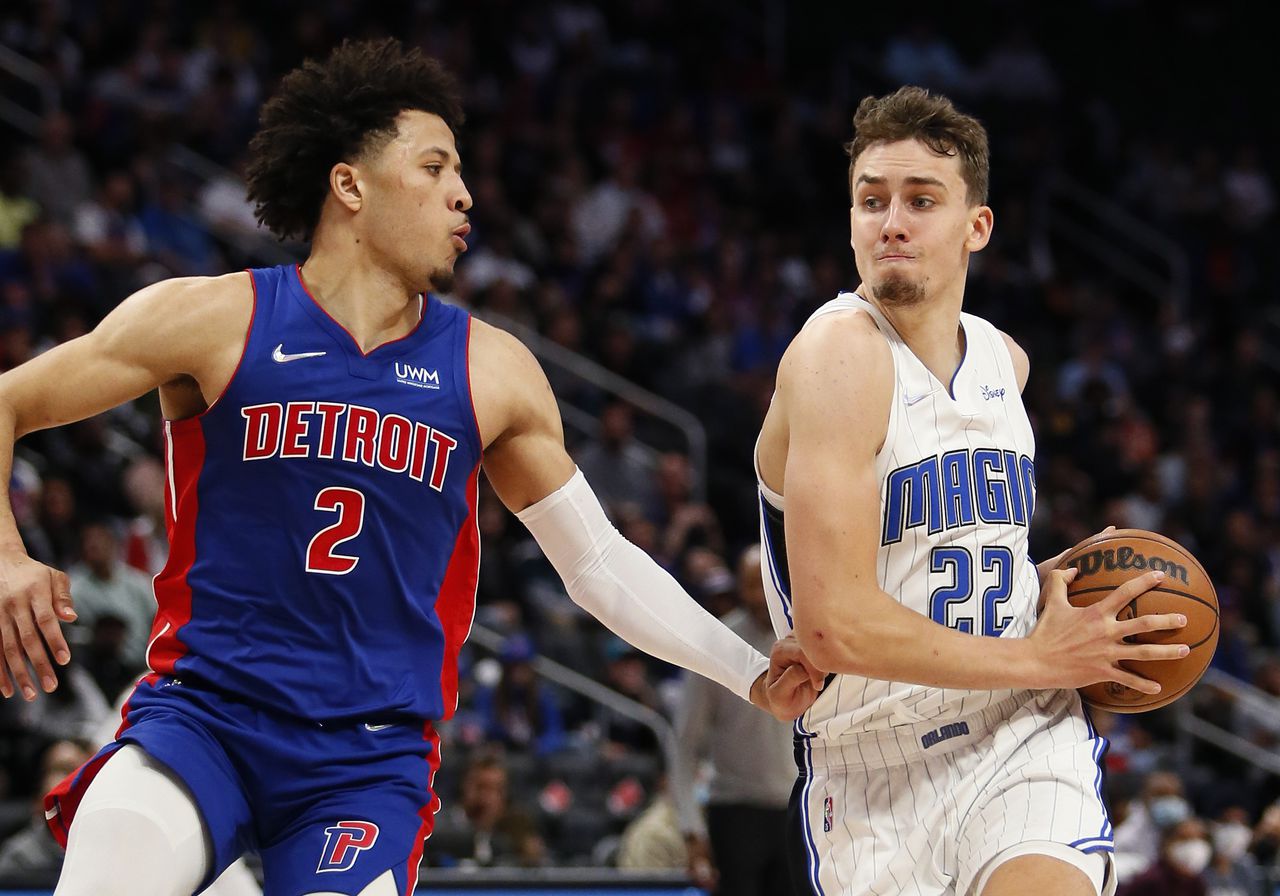 Happy Friday. We made it to the weekend. We had our second 1-1 day of the season last night. Giannis and the Bucks pulled one out in Philadelphia without Khris Middleton and Pat Connaughton, but a rock fight of a second half ended Giannis's three-year streak of 30+ points in the opener and left him short of his points over. We ended the night on a high note, though, with the Clippers just managing to cover against the Lakers. Let's find some winners for tonight, but first, let's run through some quick notes on yesterday's action.
The Sixers are 0-2, and they've come up short against (likely) the two teams with the best shot at getting out of the East. That's not a great sign given Philly's aspirations. Joel Embiid has not been particularly good; he's shooting below 40% from the field. Tyrese Maxey is shooting 25% from three; a drop in perimeter efficiency after his strong 2022 season culd hurt his game quite a bit. The bright side? James Harden is averaging 33, 8, and 8 and looking every bit the player the Sixers needed him to be this year.
The Lakers are also 0-2, and it's difficult to feel good about their chances this year. LeBron is doing way too much given his age. AD has 0 assists, 0 assists, in sixty-eight minutes of game time. That's just unacceptable for a star. It can't happen. Russ and Patrick Beverley are a combined 9-35 from the floor. Lonnie Walker IV, who couldn't stick with a talent-deficient Spurs team, is probably the #3 option offensively right now. This is a really bad team. Making the play-in would be quite the accomplishment. The idea of the Lakers doing something of note in the playoffs is laughable at this point.
The Bucks are really good. It's not easy to win in Philadelphia without your second option and a key role player. But win Milwaukee did, and they'll get Middleton and Connaughton back soon. The games don't really start to matter for the Bucks until this spring, but they'll be right there with anyone in the league when the playoffs roll around.
The Clippers are absurdly deep. Paul George, Marcus Morris, Ivica Zubac, Reggie Jackson, Norman Powell, John Wall, Luke Kennard, and that guy named Kawhi Leonard all played 20+ minutes tonight. That's eight proven guys, and they just happen to have Robert Covington, Nic Batum, and Terance Mann too. That's ridiculous. The Clips are right there at the top too.
TODAY'S PLAYS
NBA record: 2-2 ATS, 0-1 ML, 1-2 O/U, 0-0 parlay, 0-1 props, -3.80 units
The Celtics looked good in their opener, seeing off the Sixers. The Heat looked uninspired in a loss to the Bulls. This is a small line, and Boston is significantly better than Miami, especially right now at this early stage of the season.
I think the Knicks are going to be a solid team this year. They have a lot of good pieces. But I feel the same way about the Pistons. Bojan Bogdanovic was a massive addition, and they're going to win some games this year. In a battle between two 40-win hopefuls, seven is a lot of points. I'm riding with the Pistons.
The Magic are going to be gritty (and probably quite good) defensively, and they'll get enough offensive output from Paolo, Franz, and Co. to make themselves competitive. This is a pretty big line. The Hawks led the Rockets by just 4 after three quarters and won by 10 in their opener. I like Orlando to keep this one closer.
This version of the Jazz is going to score points. They had nine players score at least 7 the other night against Denver. I do think the Timberwolves are going to be a really good regular season team, especially once everyone starts to settle in to the new systems and schemes brought on by the Gobert trade. But they needed a strong fourth quarter to beat the Thunder by 7, and they're not going to be a juggernaut right out of the gates. This is a big line; I like Utah to cover it.
The Blazers looked really impressive against the Kings, winning on the road with four players scoring at least 19 points. Jerami Grant and Josh Hart are huge for their floor. I'll take five points here in a home game against the Suns. Phoenix did well to fight back against the Mavs in their opener, but I'm not convinced on either one of those teams yet. I like Portland to keep it close.
The feel pick of the day. We're playing it. The Nuggets bounce back.