Mike Bets #264
4 min read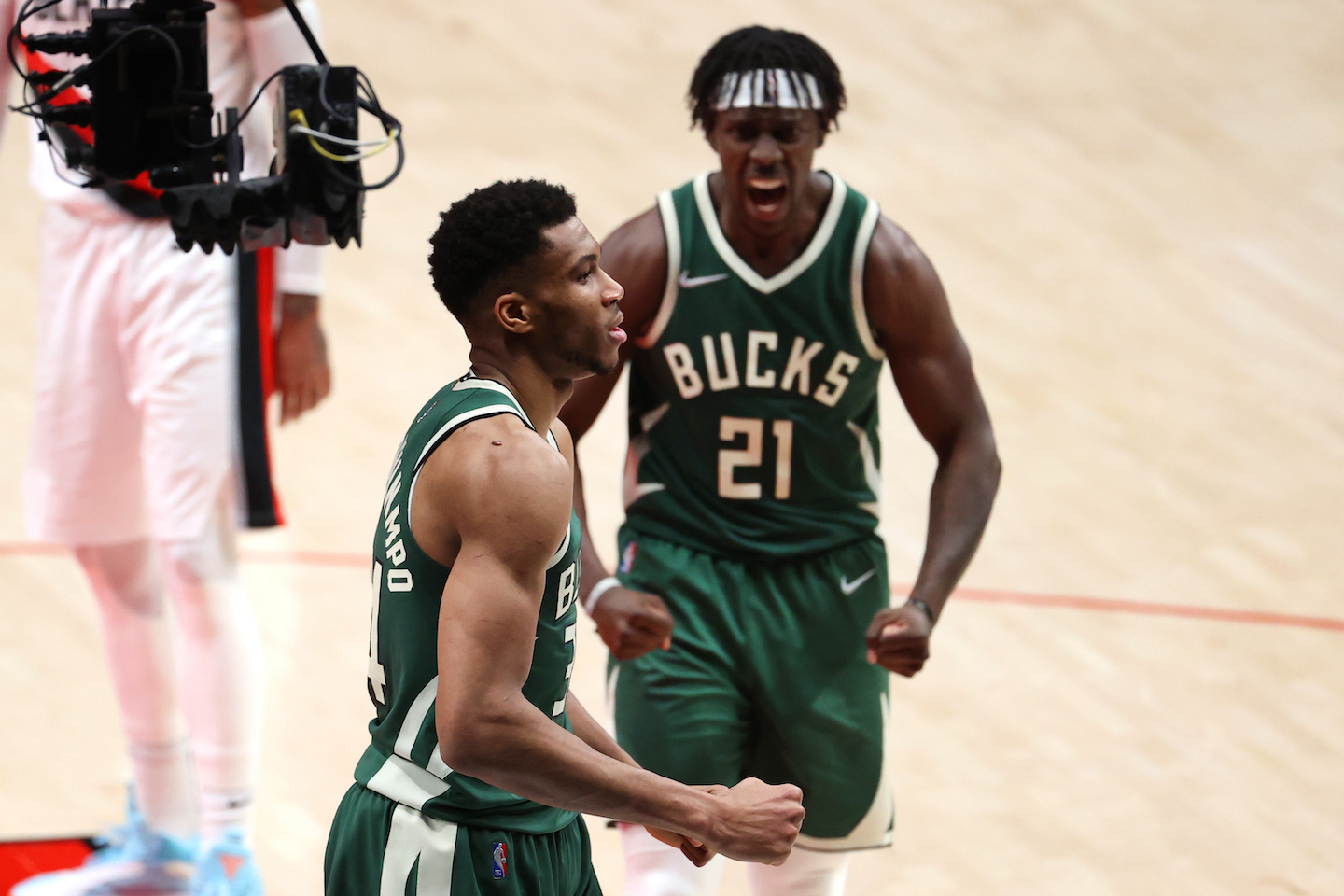 Happy Tuesday. We started the week with a strong effort last night, going 2-2 in NBA games, 3-2 in CBB games, and 1-0 in a cross-league parlay. That's what we call a good Monday. Let's build on it by finding some more winners today.
TODAY'S PLAYS
NBA record: 111-111-5 ATS (16-27 Underdog ML), 12-15-1 O/U, 3-5 parlay, 0-2 props
Wizards have lost five in a row and six of seven, including two losses of 20+. Bucks have been far from unbeatable lately, but they're more than capable of running away with a game. Four of their last twelve games have ended in a win of 12+ points, even if they're just 6-6 in that stretch overall. With the chance to keep pace at the top of the East against a sliding Wizards team, I think Milwaukee rolls at home.
Draymond is out, but Iguodala, Porter Jr., and potentially Bjelica will return for Golden State tonight. This is a really small line against a mediocre Spurs team that's just 4-6 in their last ten. The Warriors did play last night, but only Steph and Andrew Wiggins topped 26 minutes. They should take care of business here with the ability to stay within three games of the Suns (and maybe move within two) on the line.
CBB record: 167-184-5 ATS (21-29 Underdog ML), 0-3 parlay
Davidson has lost to VCU by 2, San Francisco by 5, and New Mexico State by 11. That's not a bad trio of losses. At 17-3 (7-1), they're perched atop the A10, and they have the chance to pick up a huge road win over St. Bonaventure here ahead of an easier stretch of games. The Bonnies are good, but they just haven't shown the same signs of consistency. I'll take Davidson at plus odds.
Rutgers has been better on the road lately with wins in two of three and a three-point loss in the other. Even if they're not exactly sprinting towards at an-large bid with various inconsistencies and bad losses, there's not much reason to think they get blown out here. Northwestern's two Big Ten wins have come by 2 and 6 points. This line just seems too big.
Maryland's last five home games, with the most recent at the top –
13-point loss to Indiana
16-point win over beat-up Illinois
11-point loss to Rutgers
1-point loss to Wisconsin
14-point win over Brown
They've shown some signs of life, but that's not the most impressive resume you'll find. MSU needs a win to keep pace at the top of the conference, and their lone road loss was a one-pointer to Illinois. They should win this one by more than a possession.
Texas A&M keeps getting bigger and bigger SEC lines, and I'm not really sure why. They lost to Kentucky and LSU by 6 and split a series with Arkansas, their loss coming by 3 points. The 11-point loss to South Carolina last time out isn't a great look, but this is a team that has mostly been far more competitive than this line would suggest. They're 15-6 (4-4), and the loss to South Carolina is probably the first to a non-tourney team. Tennessee has won just two of eight SEC games by double digits, which is as many as they've lost by 10+. Taking A&M with this line is the right play.
In Toledo we trust. They've now won five straight MAC games by 8+, and six of their last eight by at least 11 points. The Rockets are rolling.
Duquesne has lost five in a row, and the last four have all been by 8+. Richmond bounces back from a tight loss to VCU with a comfortable win here.
I don't trust UNC on the road, but this is an anti-Louisville bet. They've lost three in a row, all by 9+, and six of their last seven games have ended in a loss of at least nine points. It's been bad. They lose again tonight.
Alabama is made for the big game. They're 5-1 against ranked teams right now with the one loss coming by four against Auburn. I'd lean Auburn to win again, but it should be closer than 6 even if they do.
Go Blue. Speak an at-large bid into existence. This is a must-win tonight.
Providence is 18-2 and on top of the Big East. They shouldn't be getting plus value against a decent enough St John's team that's still just 3-5 in conference play.
San Jose State is 0-7 in Mountain West play with no losses of less than 8 points. A Fresno team needing a win to get back on track will win comfortably.
NBA/CBB PARLAYS: 1-1
PARLAY: Bucks ML, Bulls ML, UConn ML, Ohio ML, Toledo ML, Richmond ML, Michigan ML, Fresno ML (+294)
Let's have a Tuesday.