Mike Bets #272
4 min read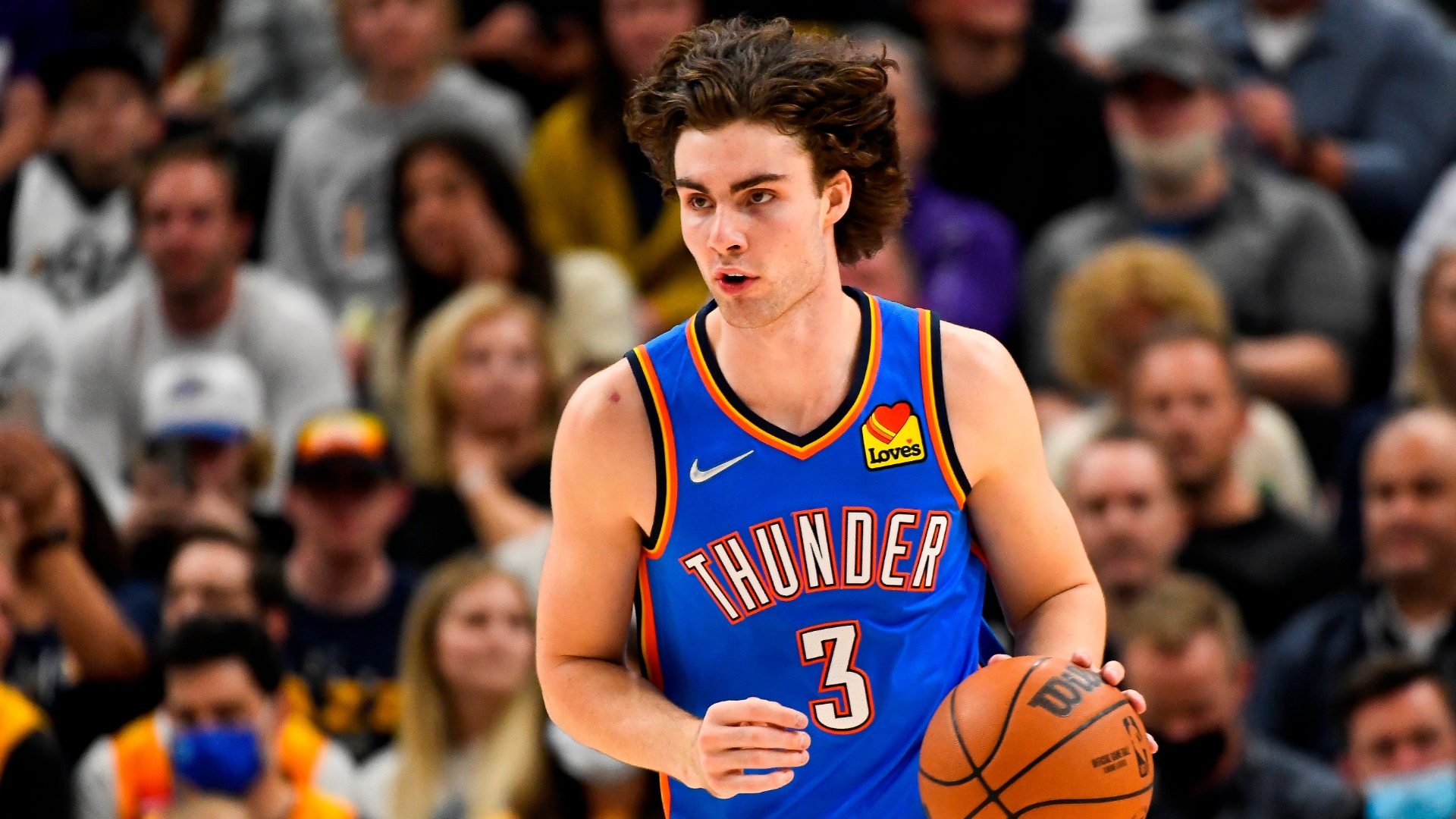 Happy Wednesday. Yesterday was a great day with a big cross-league parlay hit at +765. It was also a 4-0 NBA day, which never hurts. CBB was just 2-4 with an additional parlay loss, but we were also an irrelevant to the final result buzzer-beating three from covering the Michigan game, so that's basically 3-3. Let's find some more winners today.

TODAY'S PLAYS
NBA record: 129-120-5 ATS (16-31 Underdog ML), 12-15-1 O/U, 3-5 parlay, 0-2 props
I like the Thunder here. The Raps have won six in a row, including two straight by double digits, but two of those wins also came in OT and two more came by just two possessions. That's not the sturdiest streak you'll see. Then there's the thing where they're 1-3 against Houston, OKC, Detroit, and Orlando with the win coming by one point. That's obviously a small sample size not necessarily reflective of anything, but it's also not exactly a promising sign for Toronto covering 10 tonight. The Thunder are 5-14 in their last nineteen, BUT eight of those fourteen losses have come by single digits. That's essentially the same thing as a 13-6 record. They generally keep things close.
The Timberwolves pulled off double coverage over the Pistons on Thursday and Sunday, and they beat the Kings by 20 last night. It'd be irresponsible to not ride them again here, and responsible betting is the best kind. Sacramento has now lost eight of eleven with five losses of 12+ in their last eight games.
The Warriors are a little beat-up with Draymond and Klay leading a group of unavailable players, but this is a team that's won nine in a row. Steph will still be out there, and the Jazz don't have Gobert back yet. At plus odds, Golden State is at least worth a toss tonight.
This is a lot of points. The Lakers play fast but aren't very good at scoring, so they come in at 10th in the league around 111 points per game. The Blazers don't play particularly fast or score particularly well, so they come in at 21st a little shy of 108 points per game. Some quick math brings us to 219 points total, and both teams played last night and gave their guys heavy minutes despite big losses. Portland, at least, entered the fourth quarter close. The Lakers did not. I'm a big fan of this under.
CBB record: 204-224-5 ATS (28-33 Underdog ML), 0-5 parlay
Wake is 19-5 (9-4) and has been putting together some solid road wins over teams they can/should theoretically beat in recent weeks. This is an opportunity to get within a game of the top of the ACC against an NC State team that's lost six of seven. Wake rolls.
SMU is 7-2 in AAC play, but they lost by 15 to Wichita State last time out. That's all I need to see. This one is over. Ride Houston. They put any doubts about a potential second at-large bid from the American to rest here.
Yale is a league-best 6-1 in Ivy League play. Harvard is 3-4. Ivy games are almost always close – Yale won the first part of this mini series by 3 on Saturday – but that doesn't mean all the teams in the conference are on the same level. Yale is at the top, and getting them at plus odds is worth a toss.
Baylor has some frustrations to take out after two losses in three games, and I'm not sure Kansas State is ready to stand in their way. It's been a much-improved year for the Wildcats, but this would be a massively impressive cover. Seven doesn't seem like a whole lot here.
One of these teams is 7-4 in conference play with their only double digit AAC loss coming to Houston by 11. The other is Memphis. Memphis is 6-4, so they're not far behind. But this is a name brand line. Tulane deserves some more respect, and I think they show that tonight.
It's generally a good system to take Loyola when they get a spread under -5 in MVC play. They have lost twice, but they've yet to win one by less than 5. After getting past Missouri State the other day, they cover here against a decent but inferior Bradley team. At-large security and a release on the pressure valve ahead of the conference tournament is still very easily obtained if Loyola just takes care of business down the stretch.
If you get a Big Ten team favored by just 2 points against Nebraska, you take it. No questions asked. The Huskers are fresh off a 24-point loss to Northwestern.
Oklahoma has lost seven of eight and hasn't even looked particularly competitive lately. Tech is just a game back of the conference lead and hasn't lost to a team other than Kansas since January 15. They'll take care of business tonight.
Tennessee has won five of six, and Mississippi State is 0-2 with losses of 8 and 26 against ranked teams. Both of those games have come in the last fifteen days. They're a bubble team with a big opportunity here, but they don't get the job done.
San Jose State has lost every single conference game by at least 8 points, and they've lost by 15+ in eight of ten. Auto fade against a decent San Diego State team that needs to pick up wins.
NBA/CBB PARLAYS: 4-6
Timberwolves ML, Cavs ML, Notre Dame ML, Texas Tech ML, Loyola Chicago ML, Baylor ML, Houston ML, Miami FL ML (+1107)
Let's have a Wednesday.