Mike Bets #288
8 min read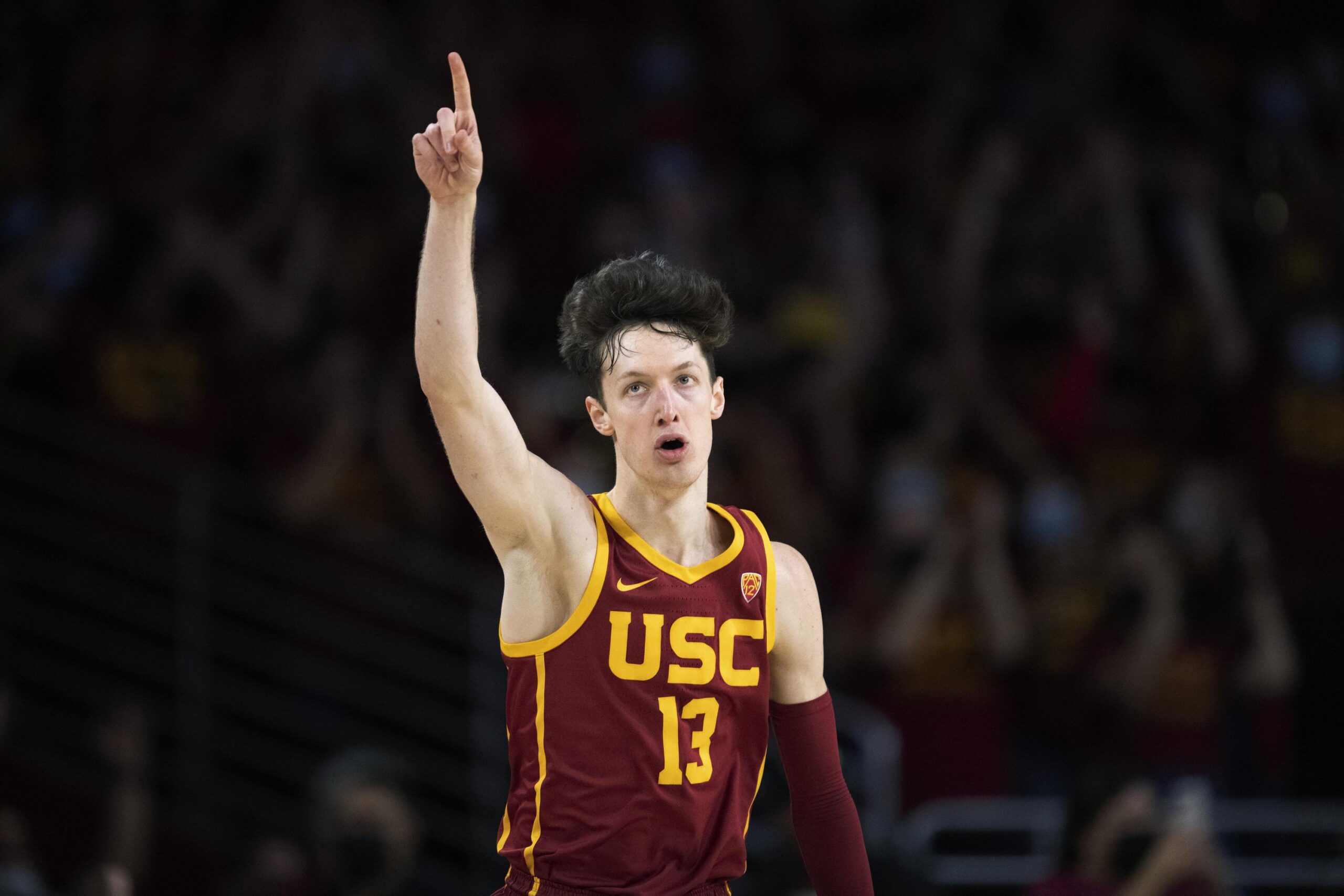 Happy Saturday. I stayed hot last night with a 4-0 NBA run that balanced out the 1-2 CBB mark and the parlay loss. We're still flying high on the week, and there is a massive amount of games in front of us today. Let's dive into the board and find some winners.
TODAY'S PLAYS
NBA record: 142-137-6 ATS (17-35 Underdog ML), 13-16-1 O/U, 4-6 parlay, 0-2 props
I'll take Memphis at plus odds here. The Grizzlies have lost two straight across the break after winning nine of ten, and they won't stay down for long. Chicago is hot with six wins in a row, but they'll fall to a better team in this one.
KD is still out, and that means the Nets can't compete with the Bucks in Milwaukee. We're starting the home stretch; Milwaukee will be inspired to start it off right.
CBB record: 257-278-5 ATS (38-41 Underdog ML), 7-19 parlay
Oklahoma has lost their last two games by nearly 50 combined points. They've lost seven of eight. And ten of twelve. This is a team that simply couldn't handle, the Big 12 this year. Oklahoma State has at least won six conference games to OU's four and have been, by all accounts, the better team in conference play. I'll take +148.
We ride with the Rockets here at Mike Bets, and this game offers a big chance to move back into sole possession of the MAC lead after Ohio fell last night. Toledo has won more than half of their conference games by 13+ points, and they add another here. Miami OH has lost three of four.
Elon is a respectable enough 6-11 in conference play. Northeastern is 2-15 and just won their second game. Take Elon at such heavy odds.
The Spartans are full-fledged frauds. They're just 3-6 in their last nine. They were demolished by Rutgers, which is somewhat understandable at the RAC. They blew a huge lead late against Penn State, which is essentially unforgivable. Then they were absolutely body-slammed by Iowa in the Hawkeyes' biggest win since before Christmas last time out. A Purdue team that needs this one ahead of a huge Tuesday visit to Madison will walk into East Lansing and roll.
Bellarmine is 11-4 in ASun play, and they've won four of five. They'll get past a bad Eastern Kentucky team that's won just two of their last nine games.
UNC has played better this last week after an embarrassing loss to Pitt, topping Virginia Tech by 8 in Blacksburg and then getting past Louisville by 7 in Chapel Hill. This is a pretty massive game for them too. They're firmly on the cut line and can't afford another loss to an awful team. 11-17 NC State, losers of seven of their last eight, certainly qualify. The Tar Heels take care of business in this one.
Arkansas is 12-1 over their last thirteen, and they're 15-2 at home. This is a dang good basketball team that just ground through Tennessee in a 58-48 game at home last weekend. If Kentucky has a flaw, it's been playing away from home. They're certainly capable of getting the job done outside of Lexington, as the wins over Kansas and Bama have shown, but their SEC losses – Tennessee, LSU, Auburn – have all come on the road. I think another one is added here.
Winning this one to get to 20-9 (7-9) would go a long way towards easing some potential worries in Ames. Picking up three straight wins has been huge, especially the tough road win at TCU. At plus odds, I'll take them to do it again today at Kansas State. The Wildcats are having a very good season after the last few years of struggles, but this is a very winnable game even if it's tough.
Dayton has won five straight and eight of nine. Five of their last seven games have resulted in double digit wins. A La Salle team with three double digit losses in their last five and a 2-13 conference record shouldn't offer much resistance.
Penn is 9-3 in conference play. Ivy games have been very close this year, but six of those wins came by 5+ points, including a 10-point win over Dartmouth. Dartmouth just isn't good with their 4-8 Ivy record, and Penn should cover here.
Texas isn't great on the road, but they're good enough to cover -3 against a West Virginia team that's lost five straight and twelve of thirteen. The Longhorns need as much momentum as they can get ahead of a closing stretch of Baylor, @Kansas.
The outright Horizon title gets wrapped up with a win here. Cleveland State makes it happen. Oakland is just 1-6 in their last seven after a 17-5 start, and that includes three straight home losses. It gets to four today.
The Mike Bets faithful know I've been in on Miami this year. At home, with tournament aspirations on the line, they won't lose to Virginia Tech. At the end of January, the Hokies lost to UNC and Miami before launching a six-game winning streak. UNC ended that streak last week, and even though a win over Georgia Tech was snuck in between, we'll pretend a Miami win is completing the pattern. It's meant to be.
I'm generally pro betting top 5 teams at plus odds. Tennessee has been elite – and unbeatable – at home so far this year, but this is the kind of statement Auburn needs to make to lock down a 1 seed after last week's loss to Florida. I think they're capable of making it.
Florida State has lost three straight road games by 16+. They lose big here to a Virginia team trying to grab as many wins as possible down the stretch. UVA isn't really even on the bubble at this point (in a bad way), so they simply can't afford to lose this.
Wilmington won outright as a +180 dog last time out, and they will clinch the Colonial title with a win in this one. Lose, and it probably goes to a Towson team that's half a game back and closes with an easier game against James Madison today. I'll ride the Seahawks like I have been the last few weeks. Let's finish strong.
Vermont hasn't lost a home game all year, and they haven't won one by single digits since before Thanksgiving. I think they can get to 16 against a UMass Lowell team near the bottom of the conference.
It's Bryant time. Let's ride.
VCU has now won six straight and nine of ten as they make a push towards the tourney. Win this one, and you set yourself up for a massive closing stretch with games against quality opponents in St Bonaventure and St Louis. I think they win this one rather easily. UMass has lost their last three games against teams with a positive record in A10 play by double digits.
New Orleans is just half a game back of Nicholls State at the top of the Southland. They play a massive game against each other next Saturday. For now, New Orleans will handle a Northwestern State team that's just 4-8 in conference play. They beat them by 8 earlier in the season.
Only cowards and people who don't have access to a ML take +1.5 lines, but that is unfortunately the position we are in here. Longwood is 14-1 in Big South play and just needs to win this game to win the regular season title outright. They take care of business. Campbell isn't a pushover, but they (also) beat them by 8 earlier in the season.
San Diego has been put through the wringer lately, and San Francisco needs to keep racking up style points after failing to beat either Gonzaga or St Mary's during the regular season. They roll in this one.
The Bonnies have won six straight with four of those wins coming by 12+. They need to make style statements too, and a St Joe's team that hasn't won in three weeks should be a decent punching bag.
The MVC title is on the line in this one. If Loyola is going to get an at-large bid, they need it. They waxed UNI at home a few weeks ago, and they finish the job tonight.
Rutgers has beaten Illinois, Ohio State, Michigan State, Purdue, Iowa, and Michigan at home this year. The only team left is Wisconsin. After they beat the Badgers in Madison a few weeks ago, it'd be unreasonable to not bet on them here.
Tech has won four straight, and TCU has yet to come within 9 of a ranked team. That won't change in this one.
We're at nine straight for Kent State, and six of those have come by double digits. They keep rolling and maintain the pressure on Toledo and Ohio in front of them.
Arizona has won nine straight, and eight of those wins came by 9+. They should roll in this one against a Colorado team they beat by 21 a few months ago. The Buffaloes are decent but haven't beaten the best teams, and pretty much no one is sticking with Arizona right now.
At home, St Mary's can stay within 10 of the Zags. They played them within 16 in Spokane. They're ranked 23rd for a reason. This is a good basketball team that has yet to lose at home. They might finally fall tonight, but they won't go down without a fight.
UNLV has been playing some great basketball lately, but this is another step up. Boise can make a huge step in their efforts to win the Mountain West with a win here, and they get the job done.
This is a very winnable game for Oregon. USC hasn't exactly been a dominant force. But they've still managed to win all but four games, and I'm not passing up on the chance to bet on that team at +163.
CSU also has just four losses on the year, and Utah State is just 1-6 against the Mountain West's top four even as they've gotten better as the season has gone along. I will take the Rams at plus odds.
PARLAY (ALL MLs): Oklahoma State, Toledo, Florida, Purdue (+382)
PARLAY (ALL MLs): UNC, North Dakota State, Dayton, Buffalo, Penn, Yale, Texas, Davidson (+1088)
PARLAY (ALL MLs): Virginia, Drake, VCU, San Francisco, Murray State, Notre Dame, St Bonaventure, Duke (+495)
PARLAY (ALL MLs): Alabama, Kent State, Wake Forest, Arizona, Wyoming, Providence, UAB, Colorado State (+1041)
NBA/CBB PARLAYS: 4-12
PARLAY (ALL MLs): Celtics, Cavs, Bucks, Toledo, UNC, Dayton, Davidson, Marquette (+411)