Mike Bets #294
3 min read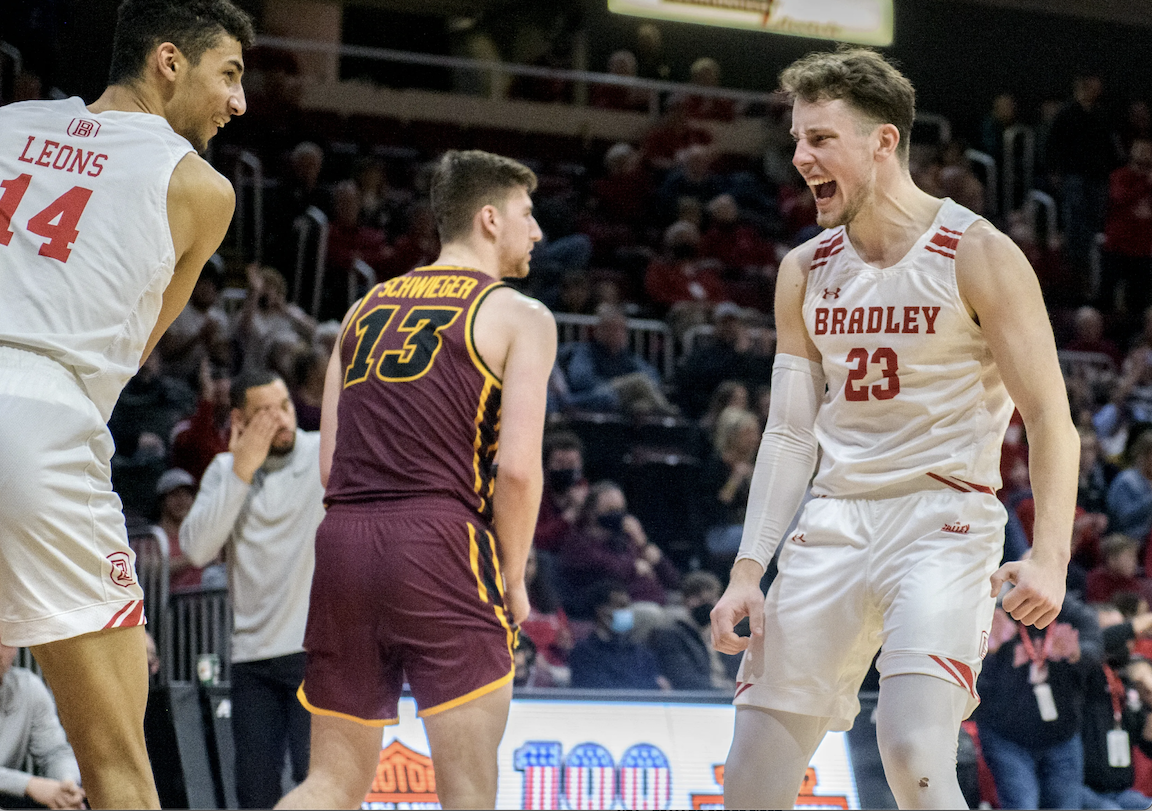 Happy Friday. Yesterday was a solid, if unspectacular, day with a 3-0 NBA record, a 5-8 CBB record, and one parlay hit (+378) on three tries. That'll stabilize things after Wednesday took a little dip into the red. It's still been a very good week; let's keep it going today. The Southern tournament begins tonight, and we'll also be getting later-round action from the Big South, West Coast, MVC, and OVC tournaments. The OVC has already reached its semis, marking the first conference tourney in college basketball to get to that point. For the sake of spacing, I moved all conference tournament predictions to their own article instead of creating a continually growing list here. That article will be updated throughout the next ten days, and I'll always have the link here.
TODAY'S PLAYS
NBA record: 153-145-7 ATS (19-35 Underdog ML), 13-16-1 O/U, 4-6 parlay, 0-2 props
The Bucks have quite a bit of momentum on their side after game-closing 21-6 run handed them a miracle of a win over the Heat Wednesday night. Tonight, they'll have the additional advantage of playing a Bulls team that's lost three in a row and played four guys 34+ minutes last night in a loss to the Hawks. Milwaukee gets the job done in this one.
The Pels are 3-0 and +78 since the break. The schedule hasn't been all that challenging, but it's hard to win like that against anyone at this level. With Utah also 3-0 but just +14 over that same stretch, there's reason to take the points with New Orleans here, especially at home. The Lakers and the 9 seed are now just one game ahead, and the Pelicans cut that difference in half and make a significant statement tonight.
The Knicks appear to have given up on winning. They're an abysmal 3-16 over their last nineteen. Each of their last three games has resulted in a 15 or 16 point loss. They haven't won on the road since since February 10. They haven't won at home since January 31. The Suns are still beating up on bad teams even with Chris Paul on the shelf, and that's certainly what the Knicks are at the moment.
CBB record: 298-319-5 ATS (46-50 Underdog ML), 9-29 parlay
Kent State has won eleven in a row since their January 21 loss to Buffalo, and I think they get their revenge tonight. I mentioned Buffalo's struggles against the best teams in the conference the other day, and their loss to Toledo dropped them to 1-4 with four double digit losses against Toledo, Ohio, Kent State, and Akron, the other four teams with a positive MAC record. I don't see them striking gold twice against Kent State.
Toledo? Toledo. Their last three wins have come by 15+, giving them ten such wins in only nineteen conference games. Bowling Green had lost six in a row before beating Ohio last time out, and I'm banking on them not being able to produce two good performances in a row.
Conference Tournament record: 11-11 ATS (1-4 Underdog ML)
I picked Bradley to win this game, so I have to stick to my guns here. Loyola has been wildly underwhelming down the stretch, losing in three of seven. They went just 3-5 against the other four teams in the MVC's top five, which doesn't speak to any sort of deserved status as the favorite in this tournament. I think they're losing at some point. Why not to a Bradley team that split the season series with them and won nine of their last eleven regular season games?
Portland beat San Diego by 32 a few weeks ago, and they finished the season on a 6-1 run. They haven't lost to a team outside the conference's top half since January 17. That won't change here.
PARLAY (ALL MLs): Ohio, Utah State, Northern Iowa, Missouri State, Murray State, BYU, Winthrop, Longwood (+334)
PARLAY (ALL MLs): Kent State, Drake, Belmont (+304)
NBA/CBB PARLAYS: 5-16
PARLAY: Bucks, Raptors, Suns MLs & Portland -1 (+374)