Mike Bets #307
6 min read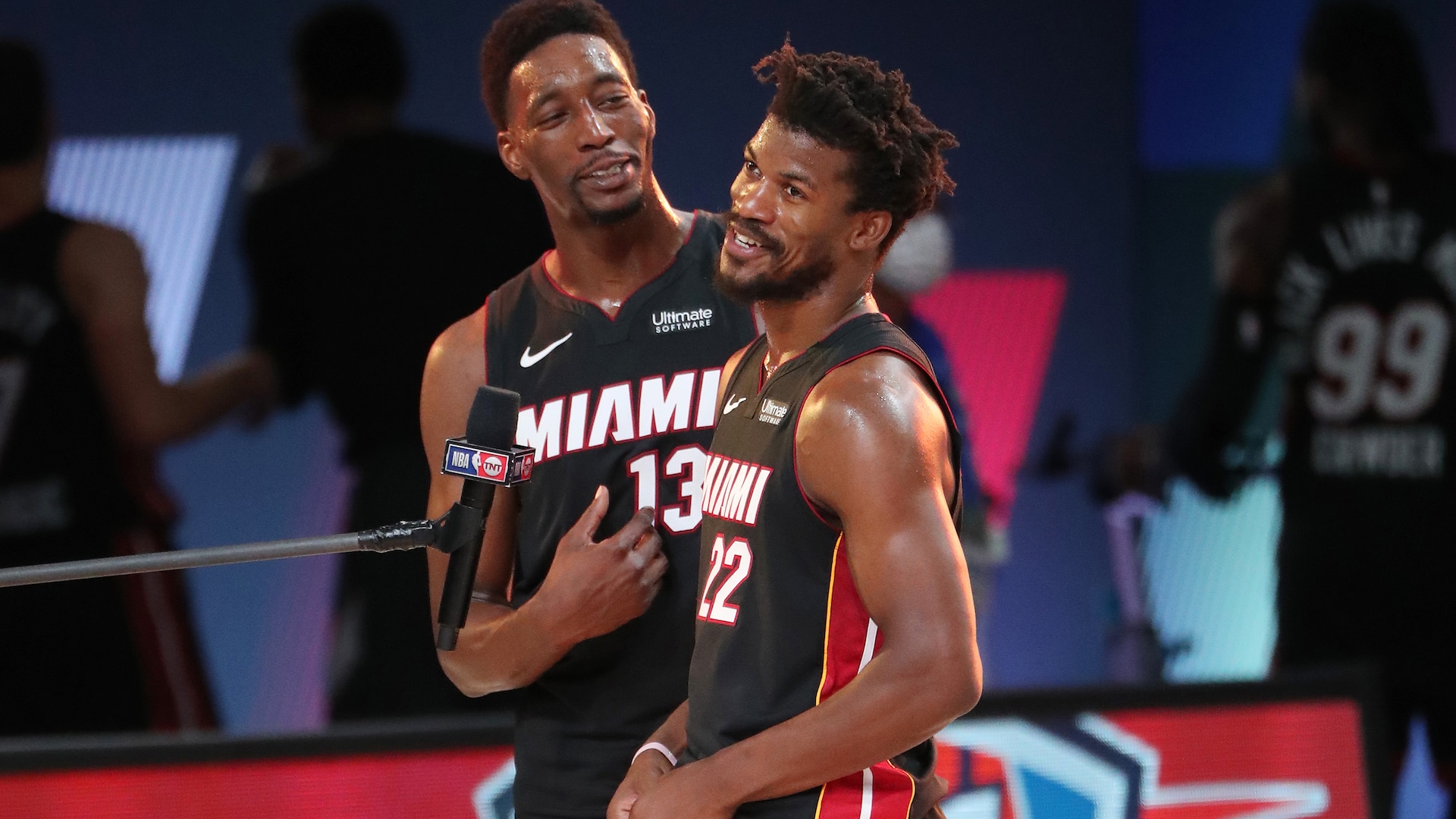 Happy Monday. Friday was the last day we were here. I said "I like some NBA plays tonight" and then proceeded to go 1-4. It was a solid 8-6 day on the tourney though, and we'll build on that this week. Before we go into today's NBA board, let's take a look at the Sweet 16 and run through some quick thoughts.
WEST
Arkansas has done well to survive against good and determined mid-major teams in Vermont and New Mexico State. Most teams didn't get through those games. But they don't tell us a whole lot about they'll play a top-tier team in Gonzaga. The 6-1 record against Auburn, Kentucky, Tennessee, and LSU might be more helpful there. This is a really dang good Arkansas team. Lacking size and too few threes to keep up with the Zags may end up being the difference, but the Razorbacks will have their shot here. For Gonzaga, leaning on their elite duo of Drew Timme and Chet Holgrem to control the interior will be key.
Both teams had their hands full last night after easy first round wins, and now they'll meet with the Elite 8 on the line. Tech is the hardened, slow-moving, brutally effective, and well-challenged team. Duke has the talent and offensively proficiency. If Tech controls the pace and exerts their will defensively, it's hard to go against them given the the inconsistent execution of this Duke team.
EAST
The Tar Heels slapped Baylor around for a good 30 minutes before nearly tossing it all away in an extended period of ref-fueled foolishness. They were simply negligent with ball security down the stretch. And yet, here they are, playing some really good offensive basketball and just a game short of the Elite 8. In their way is UCLA, a preseason favorite that has been less-than-dominant against the country's best. They've looked better down the stretch, though, and they were quite impressive in dispatching St Mary's over the weekend. This is an experienced team with size, and they know how to play defense. Against UNC, that could give them the edge, especially if Jaime Jaquez is able to go after hurting his ankle against the Gaels.
3 Purdue v. 15 St Peter's
Purdue has not been the best at turning possible tourney runs into actual ones, but they've got one heck of an opportunity in front of them right now. This is a deep team, an offensive powerhouse with some legit college studs. The defense is bad, and that will likely be what ends their season at some point. But they get to play a 15 seed MAAC team in the Sweet 16 first. St Peter's deserves massive amounts of praise for making it this far, and they shouldn't be counted out here. If they can keep it close early, they'll have their shot at outplaying Purdue in a possession-to-possession game late. But the precedent for 15 seeds winning in the Sweet 16 (or 14 or 13 seeds for that matter) is nonexistent. Winning three games in the tourney is a big step up from two.
SOUTH
Houston has proven the analytics folks right once again with a strong showing so far despite a number of concerns over their quality of victory during the regular season. They controlled the game both times out against UAB and then Illinois. This game, a match-up with what is close to a consensus top two team in the country, is a bit of a different challenge though. Both teams are incredibly well-balanced with Zona having a little more offensive pop and Houston having an even tighter defense. But Arizona might ultimately have a little more talent and playmaking ability down the stretch.
2 Villanova v. 11 Michigan
NIT Michigan has managed to stick around in the big boy tourney without their starting point guard while a number of clearly superior Big Ten teams floundered in the second round. Weird how that works. Hunter Dickinson has been a monster, and Michigan will have a shot as long as that continues. Mr. Been Here Before Eli Brooks was huge against Tennessee, and Terrence Williams also came up big multiple times down the stretch. The Vols played pretty well despite their shooting woes, and Michigan didn't play their best game either with a variety of contributors sidelined or doing very little from a scoring perspective. This team hasn't said their last word yet. It won't be easy to get past Villanova though. Jay Wright and Colin Gillespie have been here before too. This is a well-balanced, smart basketball team. They play good defense and will look to control the pace early and often. Michigan isn't likely to sprint past them either with Dickinson and Diabate. They've been the better team in both of their games so far, and they will feel confident heading into Thursday. We'll see if Michigan has a little more ink left in their pen.
MIDWEST
Kansas didn't pick up the most convincing win in the world over Creighton on Saturday, but they did win. In March, that's what counts. This is a battle-tested team that can get offensive output from a variety of sources. It won't be easy to end their season regardless, and they're pretty well set up matchup-wise to reach the program's second Final Four in the last four tournaments. Providence will feel that they have something to say about that thought. The Friars handled a popular upset pick in South Dakota State in the first round, and they had zero issues in dispatching Richmond over the weekend. Providence has a poor point differential for a team trying to claim elite status, but you do have to recognize the 27-5 record at some point. This team plays effective basketball, and they win games. In a tourney that hasn't been full of blowouts, they might have a chance to piece together a few more wins with some execution down the stretch.
10 Miami v. 11 Iowa State
This eighth of the bracket looked ugly from the jump. LSU was down Will Wade. Iowa State and Wisconsin play very tough (some might say ugly) brands of basketball, and Wisconsin, like Providence, wasn't too high in most metrics despite their record. USC never really turned it on this year. Miami had struggled a bit down the stretch in a very iffy ACC. And then there was Auburn, who went 5-4 in their last nine games before the tournament and started to show real signs of weakness. All of this is to say that it's perhaps no surprise that we have a 10 v. 11 matchup here. This one might come down to ISU's defensive control versus Miami's ability to put the ball in the basket just enough. In my view, the Hurricanes have been more competitive with good teams this year, but the Cyclones have played more of them and play a brand of basketball that seems to fit March games like this.
TODAY'S PLAYS
NBA record: 172-166-8 ATS (19-37 Underdog ML), 13-16-1 O/U, 4-6 parlay, 0-2 props
The Blazers lost by 31 to the Pacers yesterday, and now they get to go from Indy to Detroit to play a Pistons team that's been a solid 7-7 over their last fourteen. I think Detroit can roll here; Portland has just been brutal since the All-Star break at 1-10 with an average margin of -23.6 per game.
The Timberwolves have won eleven of thirteen and are absolutely rolling. Dallas has been quite good too, but you can't pass up on Minnesota at plus odds.
With Kyrie unable to play in Brooklyn, this is a small enough line to take. The Nets are just 2-2 at home since KD's return with the wins coming over the Knicks (by 3) and Blazers (by 5). Both losses were by two possessions or less, but this line is in that range too.
Miami hasn't played since Friday, and the Sixers play a tight game with the Raptors yesterday. Throw in the fact that Miami has been at least slightly better recently regardless, and the Heat are the play.
CBB record: 371-391-7 ATS (60-77 Underdog ML), 12-43 parlay
Conference Tournament record: 43-43-2 ATS (7-17 Underdog ML)
NCAA Tournament record: 16-18 ATS (3-7 Underdog ML)
NIT record: 7-5 ATS (2-2 Underdog ML)
NBA/CBB PARLAYS: 7-18
Let's have a Monday.