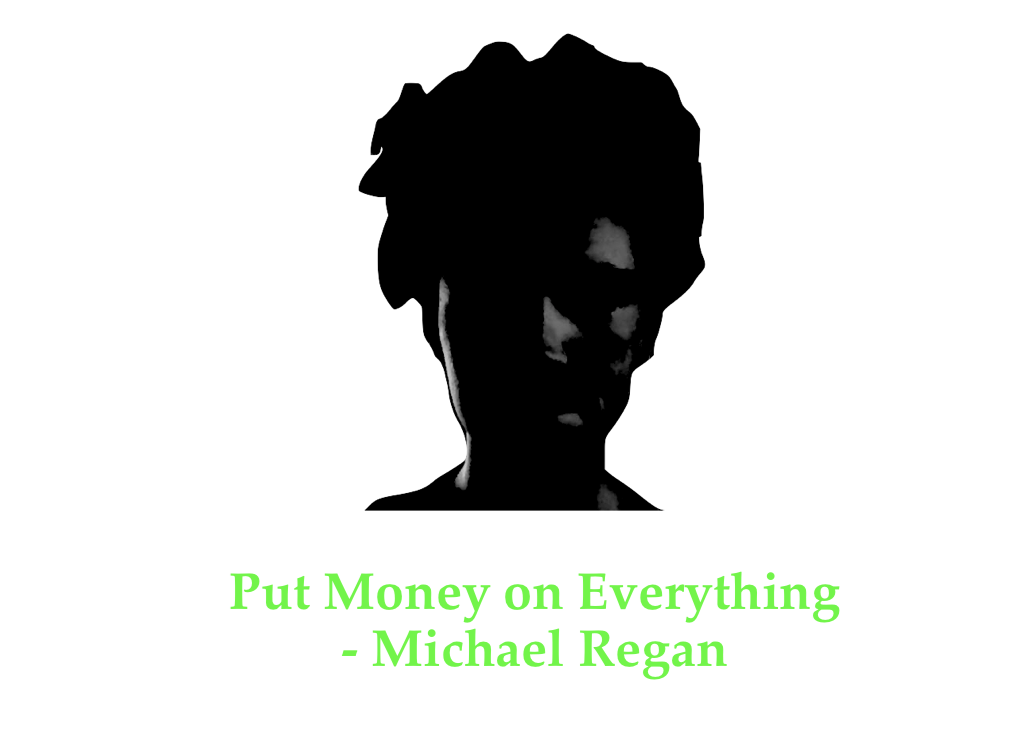 Let the odds roll where they may, but may that be in our favor today and everyday. For we enter into the ring each morning with renewed hope, and it hurts the soul to leave with that hope crushed. Grant us the control to know when a bet has lost, for the temptation to jump into a hole that never stops is often too strong to stop by ourselves. Bring us towards the light that shines on the winners, and deliver us from the misfortune of being wrong without end. Amen.




The Gambling Prayer

I have an online lecture I need to be at in ten minutes, so there's no time for an intro here today. School is fun.
What happened in yesterday's games?
The Bucks, playing without late scratch Eric Bledsoe, fell apart after a hot start to drop Game 1 to the Heat. They scored just 64 points after a 40-point first quarter. Jimmy Butler was the best player on the court, and he did everything he wanted down the stretch on the way to a 40-point game. It was the best playoff scoring performance of his career. Goran Dragic took advantage of Bledsoe's absence, and he dropped 27. Dragic has yet to score less than 20 points in the playoffs this season. Bam Adebayo dished out 6 assists and dominated on the boards with 17 rebounds, including a crucial offensive board late that led to a Tyler Herro three that all but clinched it for Miami.
Milwaukee was led by Khris Middleton (28) and Brook Lopez (24). Giannis Antetokounmpo struggled to assert himself offensively. He produced 19 combined rebounds and assists but only scored 18 points, his lowest total in a full game since the Bucks visited Miami back in early March. The Heat were largely successful in walling him off and turning him into a facilitator. The Bucks also killed themselves with turnovers and missed free throws, and foul trouble for Antetokounmpo and Lopez led to the Heat winning the paint battle offensively. Mike Budenholzer's rotations, especially his decision to sit Wes Matthews in the fourth while Butler scored at will, don't look very good in hindsight, but the only thing that matters for the Bucks right now is Game 2. There are plenty of reasons to expect a better performance, but they have to make it happen.
The Rockets came back in the middle of the fourth quarter from a small deficit before choking it all away in the final minutes. Russell Westbrook had seven turnovers and made a number of questionable decisions late. James Harden led the Rockets with 32 points, 7 assists, and 8 rebounds, but they will now need to play a decisive Game 7 against the Thunder, who deserve a lot of credit for their continued fight in this series. OKC can absolutely win this thing tomorrow, especially if Chris Paul plays like he did last night (28 points and a ton of clutch buckets). Danilo Gallinari also scored 25 for the Thunder. The next two nights will give us Game 7s out West. Buckle up.
Today, the Raptors will try to even things up against the Celtics after a terrible Game 1 showing while the Nuggets and Jazz will play for all the marbles in a Game 7. The winner gets the Clippers.
Yesterday's Results –
I started really well with all three Khris Middleton props hitting before the halfway mark of the third quarter. Nothing else hit the rest of the night as the Bucks and Rockets couldn't get it done down the stretch. I only ended up losing $5 on these picks, but the end made it a little more demoralizing than your typical -$5 night. I'm now 5-36 on Mike Bets parlays, which almost seems impossibly bad. Today, I try again. As the saying goes, "you can't miss on parlays forever".
Playoff Record: 33-37-1 on individual bets, 0-7 on parlays -118.70
Total Record: 75-84-2 on individual bets, 5-36 on parlays, -181.23
Today's picks –
Toronto's offensive issues were on full display in Game 1, but there's very little chance that they shoot 25% from three and well under 40% from the field two games in a row. The Celtics are a good team – the Raptors aren't going to come out and dominate or win the next four games – but Toronto will get their opening loss back tonight. They have the experience to not be rattled by what happened the other day.
I'm beginning to hate this series. Jamal Murray hit a meaningless three at the buzzer in Game 4 to kill the Jazz spread. Then he scored more than 30 in the second half in Game 5 to kill the Jazz spread. Then he scored 50 in Game 6 to ruin another solid start from the Jazz. I actually picked the Nuggets to win this series in 7 originally, but then I bet on the Jazz the last three games. That obviously hasn't gone too well. I'll stick with my original pick tonight, which means that Murray is probably going to score like 6 points and miss 23 shots in a 25-point loss.
Parlay the two – 10 to win 27
You can't miss on parlays forever.

Good luck everybody. All bets on my end are $10 unless otherwise noted.