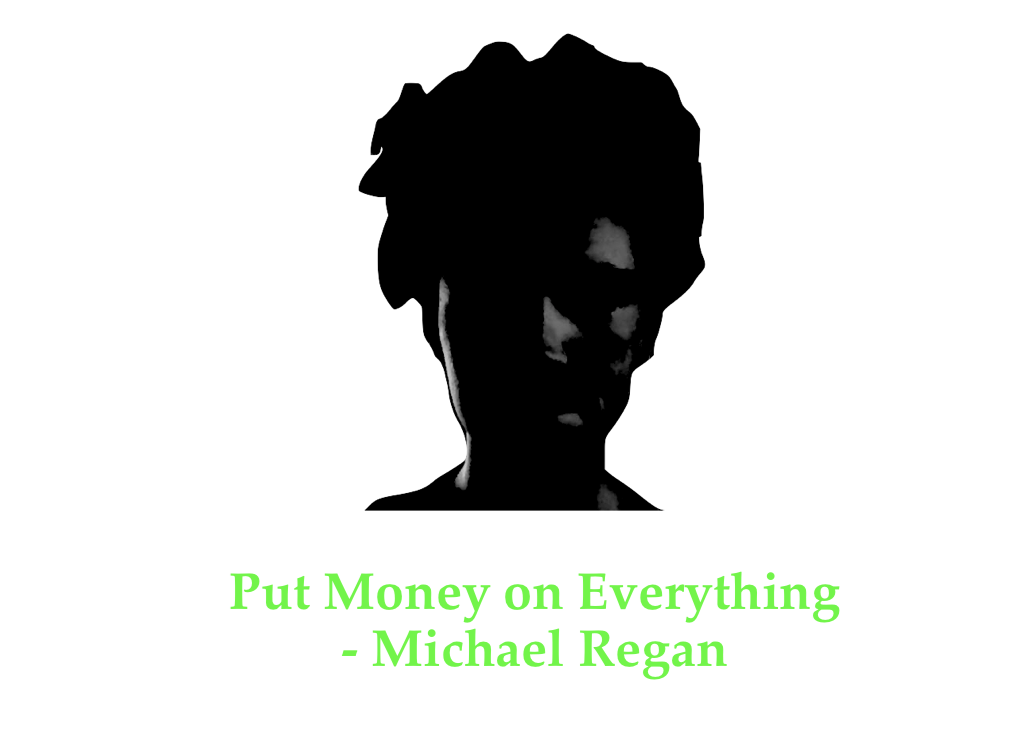 Please send help. Amen.

The Gambling Prayer

The Gambling Prayer has been modified. Yesterday broke me.
First, I bet on the Raptors 1Q line of -1.0. Toronto started up 17-9. After they allowed a 0-8 run, they went up 26-21. After they allowed a 0-5 run, they went up 28-26 with twenty seconds left in the quarter. Then Robert Williams, who takes 78% of his shots within three feet of the rim, made a jumper to tie it up with five seconds left. That's a tough miss to start the day, but it can get better from there.
I also bet on the Raptors 1H line of -1.0. Toronto went up 43-40 with 3:30 left. The Celtics ended the quarter on a 10-5 run to go into the half up 2. That's two bets missed by a total of four points. That's a pretty unlucky start, but at least most of the night is still coming.
The Raptors won the third quarter 30-20 to go up 78-70. My Raps -1.5 bet was looking good. Toronto was going to use their playoff experience to even this thing up and put me back into a semi-decent place. Nope. Before this series, Marcus Smart hadn't made more than five threes in a game since March 6 (thirteen games). He hadn't made more than five threes in consecutive games since January 16 and 18. Guess what he did in the first two games of this series? Last night was even worse, as Smart made five of his threes (including an and-one) in just 4:05 of game time to start the fourth quarter. That tied the game up, and the Raptors got beat down the stretch when they couldn't execute offensively. Has a player ever made five threes in four minutes before? Apparently Trent Frazier did it for Illinois back in January of 2018, but that's all I can find. It's probably happened more. Either way, for anyone, never mind a slightly below average shooter like Smart, to do that is just ridiculous. I have to be cursed. There's simply no other explanation for this, and the night got worse from there.
I bet on the Brewers – favorites – individually and in a parlay (I haven't hit on a parlay in like forty years). They lost at home to the Tigers 1-12.
I bet on the Golden Knights – favorites. They allowed the Canucks to score less than 30 seconds after they opened things up themselves and then gave up another goal to lose 1-2.
So, to recap, I lost a 1Q spread bet on a Robert Williams jumper. I lost a 1H spread bet by less than five points. I lost a full game spread by less than 5 points when Marcus Smart hit five threes in four minutes to turn an eight-point deficit into a tie game. I bet on two more favorites – ML mind you – and lost both. These things happen, but all four in one night? I give up man. It's like a roller coaster that never ends and only goes down. Some people start on Earth and rocket to the moon. My rocket flipped and is speeding down towards the core. It's time for a reset, and I am officially taking a one day hiatus to spark that. I am hanging up my cleats. Until tomorrow. Then I will put them back on.
Alright. What happened yesterday?
The Raptors lost. They lost the first quarter. They lost the first half. They lost the game. The Raptors suck.
The Nuggets forced a turnover, missed a layup that never should have been taken, and survived Game 7 by the tiniest of margins when Mike Conley's last-second three didn't go down. Denver led early, but Donovan Mitchell sparked a third quarter rally that kept the Jazz alive until the final possession. It was a defensive battle that was hard to anticipate given all of the individual scoring outbursts that we saw in this series. Denver's 26 in the first quarter marked the highest scoring period for either team, and they combined for just 33 in the fourth. For reference, the Clippers or Mavs outscored that total a combined fifteen times in their series. Nikola Jokic led the Nuggets with 30 and 14, and Jamal Murray scored 17 in support. That duo out-dueled Rudy Gobert (19 and 18) and Donovan Mitchell (22 points), and the Nuggets will move on to face the Clippers in the second round. It's going to be interesting to see how competitive they are because this series didn't tell us a whole other than the fact that the Nuggets minus Will Barton and (mostly) Gary Harris are at a very similar level to the Jazz minus Bojan Bogdanovic. The ascension of Mitchell and Murray is another story, but no one should be expecting Murray to drop 50 again against LA. It was so impressive because it's so rare for a player of any caliber. I'm not quite ready to push Murray that far up the list because of one series.
One thing I will say about the Raptors – they very clearly lack an offensive closer right now. Pascal Siakam isn't up for the job yet – if he ever will be – and Kyle Lowry and Fred VanVleet, despite all of the positives that they bring, are not first options down the stretch of a close playoff game. Boston won this game because their guys stepped up while Toronto stumbled, and it's going to be hard to erase that image. This is where the Raptors feel the absence of Kawhi the most. Can they back up the "we're just as good this year" talk now that the games really matter? So far, the answer is no.
Yesterday's Results –
The picks I made on here yesterday actually didn't do that poorly, although I was still down a little over $10. I honestly don't know if I'll ever hit on a parlay again.
Playoff Record: 34-38-1 on individual bets, 0-8 on parlays -130.61
Total Record: 76-85-2 on individual bets, 5-37 on parlays, -193.14
Today, the Bucks try to level with the Heat and the Rockets and Thunder battle it out for the right to face the Lakers. I like the Bucks and the Rockets for what's it worth. It should be a great night of games. Let's enjoy it. I'll be back tomorrow with a fresh perspective on life and gambling. Hopefully I'll have a fresh perspective on life and gambling. Maybe. Probably not.