Mike Bets #331
3 min read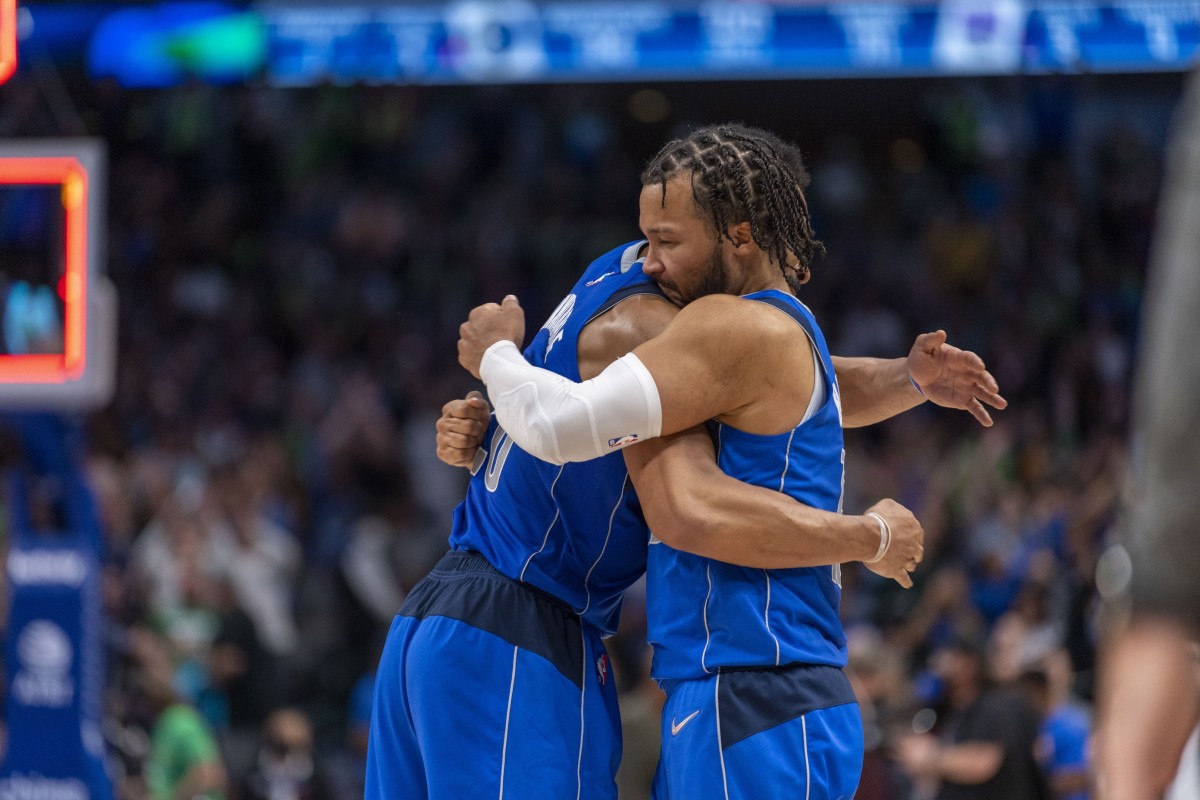 Happy Thursday. Yesterday was another 2-1 day with the Celtics and Sixers pulling off coverage. The Bucks fell far short, but you can't win them all. We'll take a positive day. Tonight, the Nuggets try to keep their season more than technically alive while the Warriors look to go up 3-0, and the Grizzlies, Timberwolves, Jazz, and Mavs will all look to grab a key 2-1 series lead. Let's find some winners.
TODAY'S PLAYS
NBA record: 223-204-8 ATS (22-38 Underdog ML), 13-16-1 O/U, 5-8 parlay, 0-2 props
The Timberwolves played a great game in Game 1, leaning on Anthony Edwards and Karl-Anthony Towns while D'Angelo Russell struggled. They didn't shoot insanely well either, suggesting that the level of play they produced there was something that could be produced consistently throughout the series. And then they went out and shot below 40% from the field and below 30% from three in Game 2. The misfiring from three allowed Memphis to win the math battle, as they went even on threes and +28 on twos in the 28-point win. In Game 1, Minnesota was +27 from three, and that led to their 13-point win. Game 1 wasn't all that encouraging from the Grizzlies, but they did a better job the other night of taking and making threes – and producing quality looks overall. They were also much better on the defensive glass, limiting Minnesota to 4 offensive boards and 76 shots after giving up 11 and 90 the game prior.
Even with the Grizzlies taking a big step back towards the driver's seat, this series is far from over. Minnesota will have better shooting games. D'Angelo Russell has yet to have his say as a scorer, and he surely will. The Timberwolves are good, and they're a threat here. But Game 2 was a solid reminder of what we knew going in – the Grizzlies are better. I'll take them here to reclaim control of the series.
I'm pretty confused by this line, though it makes a little more sense now that I'm realizing this game actually being played in Utah as I write this sentence. Regardless, both of these games have been very close. A lot of Utah's scoring has come from Mitchell, Bogdanovic, and Clarkson. Dallas's defense is doing work, and they're getting good looks on the other end. I keep waiting for Utah to do something to get going this year. It just never comes. Their Game 2 performance was really disappointing. I think the Mavs keep this one close, regardless of Doncic's status.
The Nuggets have done nothing to suggest that they can hang in this series. Nikola Jokic is a brutal -45 through two games, the worst mark on the team by 21 points. The Warriors are getting whatever they want offensively, and Steph has played just 45 minutes total. That should begin to change as the series continues. There's really just no reason to pick Denver here. Maybe they prove that assumption wrong, but they haven't come close to doing that yet.