Mike Bets #358
6 min read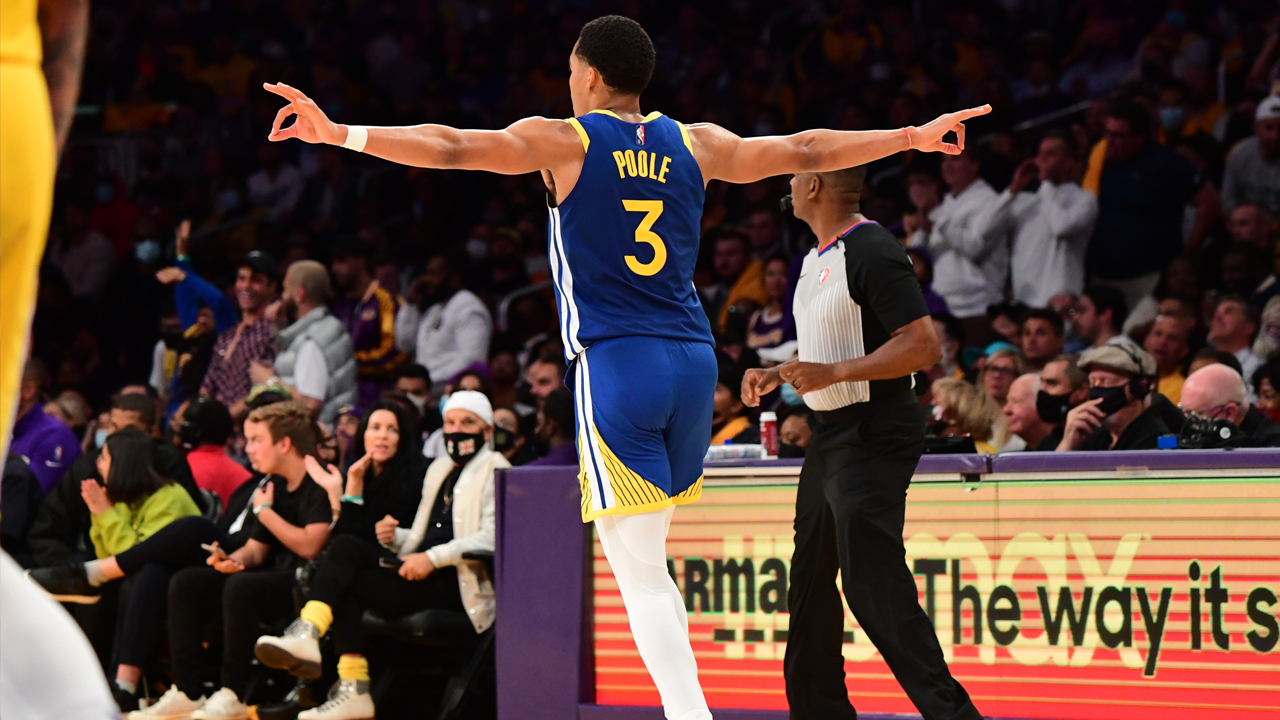 Happy Monday. At the start of The Finals, I had the Warriors taking home the trophy, and while Steph's efforts through four games have kept the series even and those hopes alive ahead of the last few games of the year, the Celtics clearly won't be going quietly into the night. Golden State's Game 4 win may have made them the slight betting favorites from here, but there's quite a bit of work left to do. Before we come up with some Game 5 plays, let's take a look at how some of the themes I emphasized early on in the series have been playing out.
Boston's offensive inconsistencies
I talked about some of the pre-Finals numbers here – Smart with five playoff games with 20+ points and five with 12 or less points, Tatum making half or more of his shots eight times and 35% or less a rather high five times, Horford scoring 20+ five times and scoring less than 10 seven times, and Grant Williams scoring 19+ in three games and scoring less than 10 in eleven of his fifteen other games. Brown had been relatively consistent, but Boston had mostly been relying on getting massive games from individual players to carry the day and get them to four wins out of seven.
That hasn't stopped. Derrick White scored 21 and hit five threes in Game 1. He's stayed hot from deep (5-12) since, but he's made just 11 of 34 shots overall in Games 2-4. A 6-22 mark from two is pretty dang bad. The Warriors will take those shots. Horford has scored just 21 points total since his 26-point Game 1. He's made half the number of threes in those three games than he did in the first one alone. Grant Williams has been consistently low in volume, scoring just 19 points in four games and topping out at 10 in Game 3. And Tatum has continued to be rather dreadful from the floor. His four games by FG% – 17.6, 42.1, 39.1, 34.7. That's just not where you want your "coming for the throne superstar" to be. Luckily for Boston, Smart has stepped up with three bigger games (18, 24, and 18) in four tries, and Brown has stayed consistent. He's scored between 17 and 27 points in all four games, and he's shot at least 43% from the field in three of the four. The Celtics took Game 1 because so many guys got hot late, and they needed all Smart, Tatum, and Brown had to offer in Game 3 before they closed things with a suffocating defensive effort in the final quarter. They'll need Smart and Brown to keep their runs going, and they'll need a few more guys to step up here and there if they want to get to four wins first for the fourth time this summer.
Boston's defense holding up against a more versatile Warriors offense
It's safe to say the defense has done alright. The Warriors are scoring 110.8 points per 100 possessions, their second lowest output of the postseason (108.1 versus Memphis). And two great defensive fourth quarters – Golden State scored just 16 in Game 1's final frame and 11 in Game 4's – have been a big part of Boston's two wins. Steph has largely gone nuclear, but Boston has limited just about everyone else. Draymond Green has been a ghost as a scorer. Jordan Poole is averaging just 12.5 points per game. Klay Thompson has been horribly inefficient from two (11-29) and just average from deep, which you'll take if you're the Celtics. Andrew Wiggins has been pretty good (19-38) from within the arc but not particularly efficient from beyond it. Otto Porter is lighting it up, but he's just not taking many shots with eleven threes making up his only field goal attempts across the four games.
Here's what I wrote at the start of the series – Both guys have had some very good games and a number of disappointing ones. Thompson had 32 against the Nuggets in Game 4, 30 to close out Memphis, and 32 to close out Dallas, but he also averaged 15.8 points on just 29.2% shooting from deep in the other nine games against the Grizzlies and Mavs. Poole has five games of 27+ points in the playoffs, and those are the only five games (out of sixteen chances) where he's made more than two threes. He's had his share of quiet (or loud) off nights too. Things have obviously balanced out in Golden State's favor, but they might need a little more consistency from these two against Boston's tough defense.
Not much has changed with Poole. He's topped 15 points just once in four tries. He made five threes in that game, and he's shooting just 4-16 from deep in the other three. He is playing slightly less as the Warriors make some defensive adjustments, which is a clear shift from earlier in the playoffs. But he's still topped 20 minutes in each game after failing to crack 30 minutes in any of the last seven games prior to The Finals. So this isn't exactly a new standard for playing time. We're just seeing some of the limitations that still exist with Poole. He's a clear and significant rotation piece and has been at every stage of the playoffs, but Kerr has trusted the more complete game of a few other options a little more as we get deeper into the playoffs.
Thompson has stepped things up a bit. He had a brutal 1-8 from deep showing in Game 2, but he's shooting 12-30 from three (40%) across the other three games at very good volume (10 threes per game). He averaged 19.3 points per game in those three games. That's what you expect from Klay Thompson, who's averaged…….19.3 points and 41% shooting from deep across his playoff career. He's largely delivered as a shooter in The Finals outside of the one game to forget.
TODAY'S PLAYS
NBA record: 252-228-9 ATS (30-43 Underdog ML), 13-16-1 O/U, 5-8 parlay, 0-2 props
Have to side with my series pick here. It's a home game, so guys like Poole should step up. Steph is rolling. The Warriors have been here before. They get the job done tonight and go up 3-2.
First to ten points: Warriors -125
You have to like the home team to get to 10 first in a massive Game 5, and the odds are solid here.
Al Horford U 9.5 points (-110)
Horford scored 2 in Game 2 before scoring 11 and 8 in the two games in Boston. He's taken 17 shots in those three games after taking 12 in Game 1. The Warriors have made it a point to limit him, and I like their chances to keep him under 10 points tonight.
Jayson Tatum U 27.5 points (+100)
Tatum's series high is 28 points despite an average of 20.5 shots per game. The Warriors are honing in on his scoring, and it's worked. He's been terribly inefficient. These are good odds at this number; Tatum is averaging just 22.3 points per game in this series.
Jaylen Brown O 3.5 assists (+105)
Brown has hit five assists twice and three another time. He's averaging 3.8 assists per game in this series. I like this prop at plus odds.
Jordan Poole O 12.5 points (-130)
Poole is averaging 12.5 points per game this series, and that's probably lower than you'd like from him. At home, there's a decent shot at a big game too. If the baddies are out tonight, the under stands no chance.
Klay Thompson O 3.5 threes made (-115)
Thompson has made nine threes in his last two games, and he's made at least three in three of four Finals games. At home in a big game, I like him to step up and knock down his shots.