Mike Bets #361
4 min read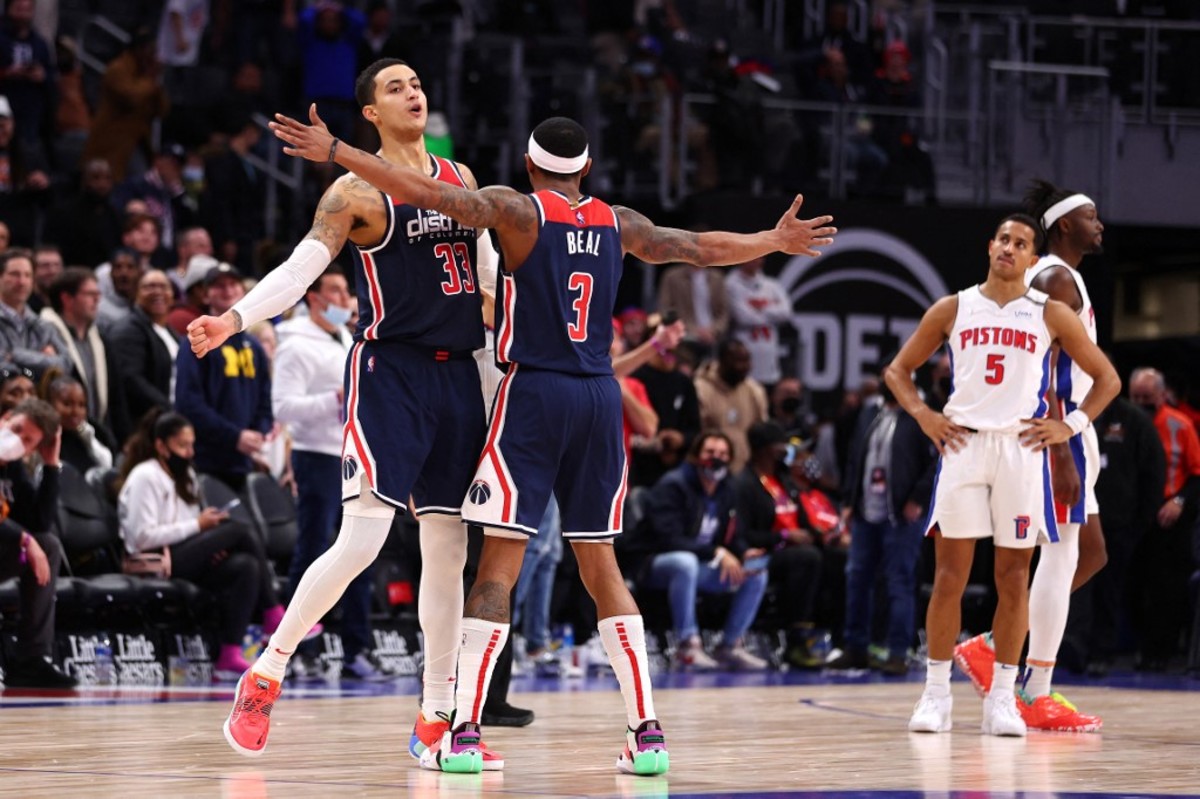 I almost started this with Happy Tuesday, but it is, in fact, Wednesday. So happy Wednesday. Yesterday was a solid start to the season here at Mike Bets. We'll take 1-1. The feet are wet. We're ready to swim. The Sixers started well, but Boston's strong third quarter was ultimately the difference in a Celtics win. Jaylen Brown and Jayson Tatum combined for 70. One clear positive for Philly – 35 points, 7 assists, and 8 rebounds for James Harden. That started us off 0-1, but the Lakers and Warriors came through with a massive 70-point fourth quarter that dragged the over across the finishing line. Steph (33) and LeBron (31) made the 30-point group a quintet, but Steph's team was far more impressive and won easily. Let's see what we can come up with for tonight.
TODAY'S PLAYS
NBA record: 0-0 ATS, 0-1 ML, 1-0 O/U, 0-0 parlay, 0-0 props, +/- 0 units
The Grizzlies were one of the best teams in the league last season. They blitzed teams throughout the regular season with offensive firepower, a strong defense, and an elite bench. They should be one of the best teams in the league this time around too. This is a young team that should be more solidified and confident – if the latter is possible – after last year. At home, against a Knicks team that should have a good shot at the play-in but will likely require some adjustment time to settle in after a disappointing 2022 and the addition of Jalen Brunson, I like the Grizzlies to win going away in their opener. This is a small line.
Both Dallas and Phoenix have a lot of questions to answer after their respective off-seasons. We won't get those answers tonight. What we probably will get is Luka Doncic and Devin Booker absolutely going at it in a much more heated than it needs to be offensive showcase. We've got a lot of shooters and some premium creators in this game. With defenses needing some time to take hold at the start of the year, I like this low total to be crossed. Play the over. This line moved 2 points up while I was writing this very short paragraph, so this is the play.
I think we're getting an absurd number of points in this game. Denver will be an offensive machine with some of their pieces back around Jokic. And Utah is going to score the basketball too. Lauri Markannen, Collin Sexton, Mike Conley, Kelly Olynyk, Malik Beasley, and Jordan Clarkson are very much capable of putting ball in hoop. The Jazz will have a decent enough offense to get this total there.
I'm all-in on the Kings this year. This is a West play-in team. Can you be all-in on a team and also think the 9/10 seed would be a job well done for them? I'm saying yes. De'Aaron Fox and Domantas Sabonis will perform more artistry together. I'm big on Keegan Murray, who is set up to have a really solid rookie year. Harrison Barnes is very adequate, which is more of a compliment than we like to think with NBA players. Richaun Holmes is good and doesn't get enough credit for it. Malik Monk and Kevin Huerter will boost the offense. Davion Mitchell is a year older. I like the Kings, and I'll start that support off by riding with them against the Blazers here tonight. Portland is another contender for the play-in, and they made some nice off-season moves around Dame. I think they'll be better than expected. There's a lot of new pieces here though, and a road game against a good (yes I said it) Kings team is a tough ask in game one.
This is the feel pick of the night. The one glance at that line and you can't not bet on it pick. Does that guarantee it's a good play? Absolutely not. But I like the Wizards this year. Kuzma is quite good. Beal will do a lot of good things offensively. Porzingis has never become a star, but he's still rather useful on a basketball court. Monte Morris, Will Barton, and Delon Wright were solid vet additions for a team looking to find more consistent competency. And I really don't think Indiana will be good. They're still kind of halfway to tear down mode with Hield and Turner in town, but the Pacers were simply not good last year and will be worse this year regardless of any future moves. I like Washington to grab a win on opening night.