Mike Bets #366
5 min read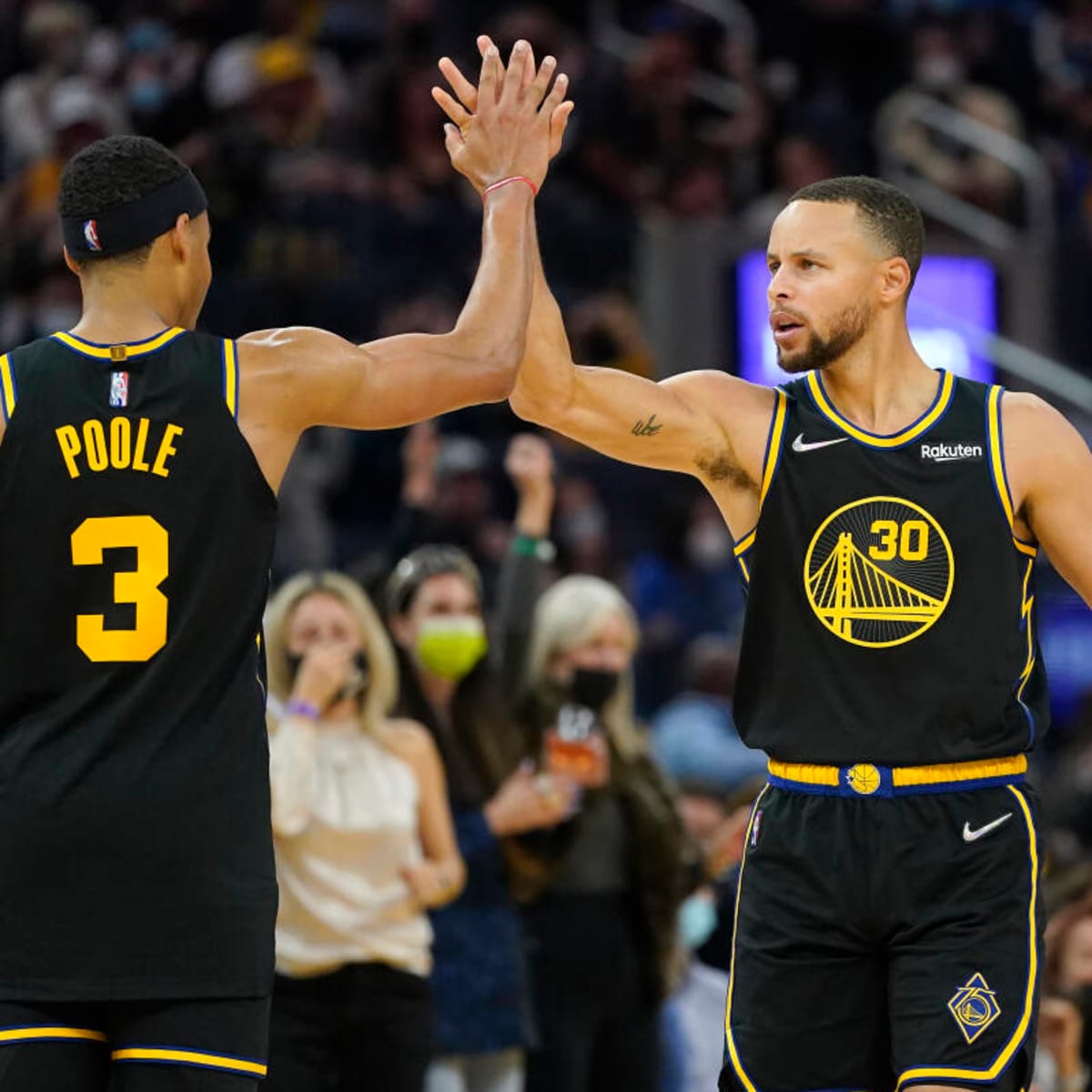 Happy Tuesday. We're back after a busy Monday off, and we're riding some decent momentum after a 2-1 Sunday. The Jazz and Pelicans got to their over in OT, the Kings hung around and made a late push to cover, and the Thunder missed coverage by just a point (our running tally on bets decided by a point is now 1-3 on the season). Let's keep things going tonight. But first, some thoughts on the last two days of NBA games –
Depth is a question that will loom all year and likely strike hard if a serious injury does happen, but Portland, when healthy, is good. That's a 4-0 start with wins over the Nuggets and Suns, plus two theoretical play-in contenders in the Lakers and Kings. And, for what it's worth, the bench has been quite good so far despite the lack of proven names. Shaedon Sharpe, Justise Winslow, and Nassir Little have the three-highest on-court net ratings among the nine rotation regulars.
The Hornets have been making things work early on without LaMelo and, against the Hawks, Terry Rozier. Three games don't really mean much of anything at all, but it's still an impressive start for a Charlotte team that most expected to be dead and buried. With other East teams not exactly looking great at the start, there's no reason to cut the Hornets from the play-in race so early.
Said loss to the Hornets wasn't great for the Hawks. Going 2-1 against the Rockets, Magic, and Hornets is fine, but it proves nothing. And with two straight games against the Pistons coming up, it's going to be a few days before we see a real test for the new-look Hawks.
Donovan Mitchell is absolutely rolling in Cleveland with averages of 33.3 points and 7 assists per game. It is three games, sure, but he's doing it on good but also rather reasonable efficiency numbers (49% from the field and 42% from three). The Cavs are dangerous, and Mitchell is in good position to chase after his first All-NBA appearance.
I'll say it again – the Jazz are solid. If no further fire saleing (probably not a word but we're running with it) occurs, this is a team that can win 40+ games and break up the supposed order out West.
The Rockets got the Jazz on the second night of a back-to-back last night, but this was still a good win for them. Smith, Green, and Porter all went for 20+. One of the goals for this year will be winning games like this with greater frequency.
The Timberwolves are 0-2 against teams that reside outside of Oklahoma City, and they got absolutely housed by the Spurs last night in a game that was nowhere near as close as the final score suggests. Blowout losses on the second night of a back-to-back happen and aren't particularly concerning on their own. But Minnesota hasn't exactly hit the ground running here, and their best chance at some sort of playoff success likely lies in winning a lot of games and getting a favorable seed/matchup.
Those Spurs are now 3-1 with three road wins. Their are still plenty of questions to ask about how this team can hold up over a full NBA schedule with a clear lack of top-level players, but they're off to a really good start that should have us taking them a little more seriously as a competitive basketball team.
The Warriors dropping 89 points in the first half on Sunday was insane. That's a ton of points. This is an issue to work through though –
The Kings are 0-3, but they've been knocking on the door. There are reasons to be hopeful. The early schedule isn't particularly forgiving. I wouldn't close the door on Sacramento yet.
The Suns deserve some credit. Devin Booker has been fantastic, and they're 2-1 with wins over the Mavs and Clippers. That's good stuff given the vibes around the team headed into the season.
Congrats to the Sixers on finally winning a game. James Harden and Joel Embiid both shot at least 50% from the floor and 33% from three for the first time this season, which seems like a solid formula for success.
The Heat are 1-3 and got blitzed in the fourth by the Raptors last night. It hasn't been the most promising start down in Miami.
The Pistons and Magic aren't murder's row, but the Knicks beat both solidly and gave the Grizzlies a game in their opener. Julius Randle is doing fine enough as a shooter (33% from deep) and is averaging roughly 21 and 10. Jalen Brunson is looking like a great addition. RJ Barrett can't shoot 19% from three all year. New York has a solid team.
The Lakers do not have a solid team. Their rotation is just laughably bad. LeBron (old but still pretty dang good), AD (really good at some things but can't shoot or pass), Lonnie Walker (a 24 year-old that couldn't stick with the young Spurs that is somehow a starter), PatBev and Russ (two guards that can't really shoot on a team that can't shoot), Troy Brown (a 23 year old on his third team that is somehow the sixth man), and Austin Reaves, Juan Toscano-Anderson, Matt Ryan, a horrific Kendrick Nunn, Wenyen Gabriel, and Damian Jones. This team is just awful. They're not good. They might not win 30 games.
Good win for the Bulls against the Celtics yesterday. I don't see Chicago as a contender; things that need to happen for that just aren't likely (looks at Patrick Williams). But DeMar is picking up where he left off, and the Bulls are fine. They should make the playoffs again.
Desmond Bane is really dang good. So is Ja Morant. So are KD and Kyrie. Ben Simmons, right now, is not. His assist:turnover ratio is below 2, he's scoring just 5.7 points per game and fouling someone 4.7 times per game, and the advanced metrics are really ugly. Brooklyn is 48.1 points per 100 possessions worse when he's on the court and not on the bench. It's early, but that will obviously need to change – and in a dramatic way.
TODAY'S PLAYS
NBA record: 9-7 ATS, 0-2 ML, 2-2 O/U, 0-0 parlay, 0-1 props, -2.40 units
I like the Warriors at plus odds here. I gave Phoenix credit above, and they deserve it. They're a good team, and it doesn't look like they'll make the slide that wasn't off the table a few weeks ago. But they also still haven't shown themselves to be the juggernaut of last year either. I think Golden State is the better team, and I'll take them to win here.
The feel pick of the day. The Pistons are due for a decent game after two poor performances in a row, and I like the Wizards but don't see them dominating many games this year.