Mike Bets #374
5 min read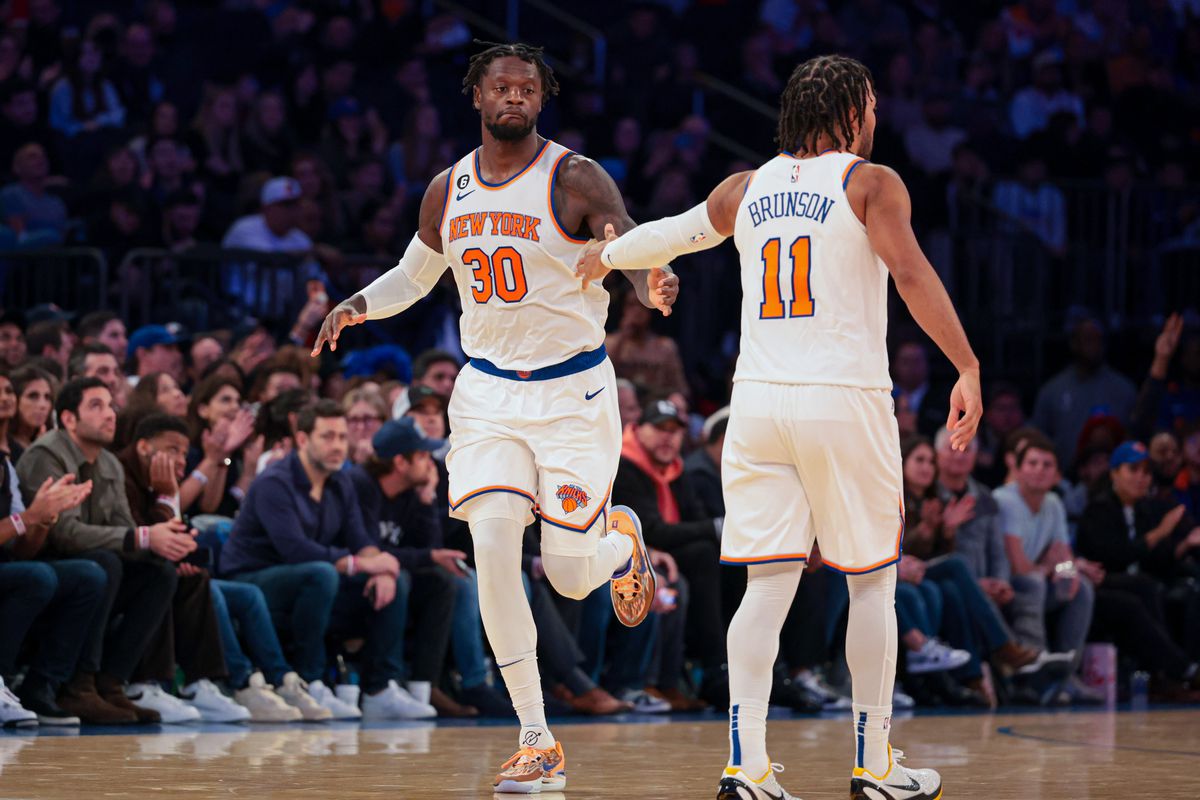 Happy Friday. We made it. It's the weekend. Wednesday was a 2-3 day that stalled our momentum a little bit. Now we're only hitting on a shameful 59.5% of spread plays. The Kings and Bucks took care of business, but the Hornets, Sixers, and Pelicans didn't. The Pelicans were our swing play. Dyson Daniels went to the line up 3 with 5 seconds left. The line was -3.5. The record on the night was 2-2. We just needed a free throw. He missed both, and the Lakers won in OT after tying the game at the buzzer. Oh well. Onto the next. But first, let's take a look at the last two days of NBA basketball.
The Sixers didn't have Joel Embiid Wednesday night, and the Wizards took advantage to grab a split in this mini two-game series. Don't look now, but Kristaps Porzingis is starting to play some good basketball. He scored 62 points across the two games with the Sixers, and he's top 22 in the league in both win shares per 48 and offensive Box +/-. Porzingis was never the star Dallas needed him to be, but don't mistake that for him being a useless player. Washington is 4-4 and looking perfectly average, which would be mission accomplished over the course of the full season.
In Philly, we have a 4-5 team that has to play without James Harden for the next month. Harden has been quite good to start the season, so it's less than ideal. There's going to be some stepping up to do in Philadelphia. They're already four games back of the Bucks.
The Hawks picked up a really solid comeback road win over the Hawks (they played the Knicks not the Hawks). Two numbers from the box score that stand out – Dejounte Murray's 36 points and Trae Young's 17. Atlanta has been so dependent on Young for so long offensively, and that's not exactly the end of the world. He's one of the best offensive players in the league. But having that secondary guy who can consistently – and not occasionally – provide significant support is huge. These are the kind of nights the Hawks had in mind when they made the trade.
Donovan Mitchell and Darius Garland are really good, and they have quite the infrastructure behind them. Cleveland is dangerous – just ask the Celtics, who've already lost to them twice.
The Kings fought hard in Miami without De'Aaron Fox, but the Heat did well to pull it out and get to 4-5. Both teams could use some more consistent scoring from key players. Tyler Herro has scored 22+ five times, but he's also scored 14 or less (including games of 7 and 2) four times. In Sacramento, Domantas Sabonis has scored, in order, 13, 11, 19, 11, 18, 9, and 22. They need more games like last night.
The Bucks steamrolled the Pistons to move to 7-0. The Bucks are really good.
Chicago is 5-4 and playing solid basketball. They're just chugging along and winning games, and they're 9th in net rating. You'd have to squint really hard to see them posing a significant title threat this summer, but that doesn't mean they're not a decent basketball team.
The Raptors blitzed the Spurs Wednesday night, scoring at least 32 points in every quarter. We're gonna give another Pascal Siakam shoutout; he's averaging 25.6 points, 9.6 rebounds, and 7.9 assists per game, and he's 10th in both BPM and VORP. First team All-NBA is an incredibly lofty goal given the presence of Giannis and Jayson Tatum as forward competitors, but a second Second Team appearance is well within reach.
Credit to the Trail Blazers. They've been legitimately competitive without Dame these last few games, which is something they could very rarely say last year. Having Lillard back is a massive boost, but his return to health wasn't the only change in Portland this summer.
And credit to the Lakers for toughing out two wins in a row. That win over the Pelicans was really impressive. The offense is still abysmal to an almost unbelievable extent, but the Lakers are playing hard and keeping the defensive effort level high. That deserves plenty of credit.
The Nuggets beat the Thunder last night to get to 5-3, but SGA has been ridiculously good for OKC. He trails only Luka, KD, and Giannis in points per game. He's 21st in assists per game. He's 4th in VORP and win shares per 48 minutes and 3rd in PER and BPM. If there's been a top three in the league to this point, it consists of Giannis, Luka, and Shai Gilgeous-Alexander.
The Warriors are not good. Giving up 130 points to the offensively challenged Magic is borderline criminal. Orlando hasn't scored 130 points since December 8. That's almost a full calendar year. Golden State is 24th in net rating, and they're not competing for anything anytime soon.
TODAY'S PLAYS
NBA record: 25-17 ATS, 3-5 ML, 2-3 O/U, 0-0 parlay, 0-1 props, +1.79 units
The Nets are on the auto fade list, especially now that Kyrie has been suspended. That's an entire 50% of their offense on the sidelines, and they don't exactly have the defense to make up for it on the other side of the court.
I'll take the value here with Harden being out. The Knicks and Sixers have been pretty similar teams – at least as far as overall quality goes – and Harden has been a big piece of that for Philly. I think they struggle in their first game without him.
When you get two possessions on a line between one of the best teams in the league and the Detroit Pistons, you take the points for the Cavs. Donovan Mitchell may be out, but it shouldn't matter. Cleveland rolls.
Believe it or not, the Hornets actually have a better net rating on the season than the Grizzlies, who are somehow 5-3 but 22nd in net rating. 11 is a ton of points; I like Charlotte to cover.
The Warriors lost a tough game last night. They fought to the end, but they couldn't overcome the mighty Magic. The Pelicans will be gearing to go after their brutal loss to the Lakers two nights ago. They win going away tonight.
We're riding the Bucks right now. There's no reason not to.
The Jazz are 6-3 and have been playing like a really good basketball team. I'll take them at plus odds against the Lakers, who won't win three in a row.