Mike Bets #378
3 min read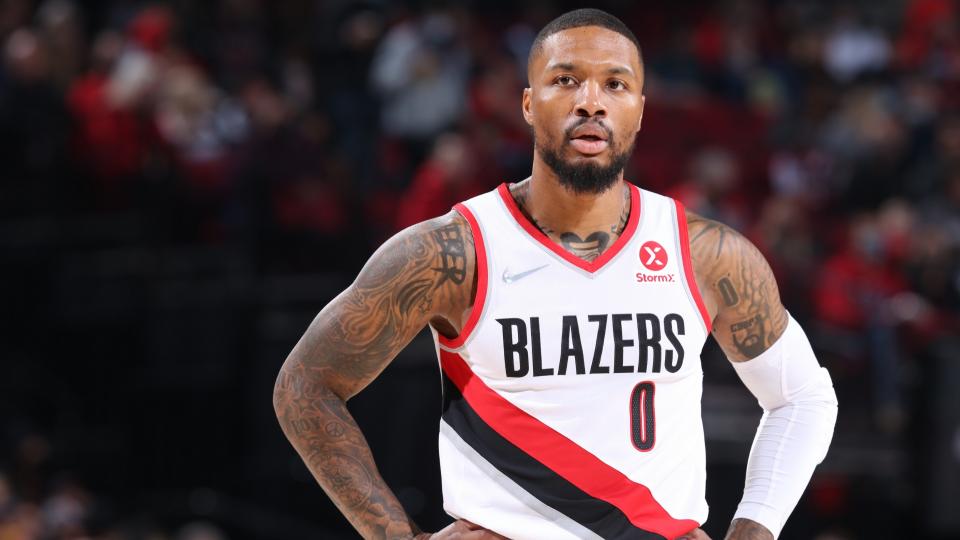 Happy Thursday. Yesterday wasn't our best day with a 3-4 NBA record and an 0-1 CBB night. You can do a lot worse than that though, and we'll try to bounce back tonight. We're still riding some good momentum. Let's keep it that way. But first, some thoughts on last night's action…
NBA
The Magic didn't have Paolo Banchero last night, but they still managed to pick up a really nice win over the Mavs. Orlando is now 3-4 with an OT loss in their last seven games, and they're starting to trend a little more towards average after their tough start to the year.
The Nuggets did well to outlast the Pacers, and their reward was an eighth win in eleven tries. Denver sits in a three-way tie for second in the West with Phoenix and Portland. For Indiana, Haliburton and Mathurin continue to impress.
The Hornets have lost eight of nine, and the wheels are starting to fall off after a solid, if brief, start. They've been decimated by injury, and the clock keeps ticking on LaMelo's absence.
Jaylen Brown and Jayson Tatum have each scored 30+ in three of eleven games so far, which seems rather impressive. Of course, it only took them 18 games to do the same thing last year, so maybe it's not anything too crazy. The bottom line – Tatum and Brown can score.
The Jazz just continue to win. Lauri Markkanen had 32 last night as Utah knocked off the Hawks and stayed alone atop the West. Thirteen games don't make a season (the Wizards started 10-3 last year), but we're getting to the point where it's going to be very difficult to not start thinking of Utah as legit. They haven't just won games; they've played some really good basketball.
Brooklyn has now won three of four after a blowout win over the Knicks last night. Less Ben Simmons minutes might be helping; they're still awful when he's on the court.
Jevon Carter out dueled SGA to help the Bucks get to 10-1 last night. Grabbing tTwo wins without Giannis and Khris Middleton, even if they both came against OKC, is impressive.
The Timberwolves are 5-7 and not looking great. They've yet to beat a team other than the Spurs, Lakers, Rockets, or Thunder, or, in other words, a team with a better record than them. They're firmly mediocre on both sides of the ball, ranking 19th in offense and 14th in defense. Time is needed to gel, but this certainly isn't what Minnesota was aiming for with the Gobert trade.
The Lakers are still really bad.
The Kings picked up an impressive win over the Cavs. They'll need a few like that as the year goes on to get where they want to go. Sacramento is right there in the play-in picture and starting to get some things going offensively.
CBB
San Diego beat FGCU, which is a not-great sign for USC, who just lost to FGCU.
South Dakota State picked up a really nice win over Boise State.
Bellarmine, a solid mid-major team, knocked off Louisville. It's a brutal way to start the year for a Louisville team looking to bounce back from last season's nightmares.
Davidson and Wright State went to war, with Davidson winning 102-97 after two overtimes. Did I take the under in that game? Yes, yes I did.
TODAY'S PLAYS
NBA record: 31-25 ATS, 7-6 ML, 2-3 O/U, 0-0 parlay, 0-1 props, +2.92 units
Just three of the Pelicans' eleven games have ended in wins of more than 9 points. They have a worse record than Portland, and they're only about 2 points better by net rating. This is just a few too many points.
Both teams tend to not score all that much. This total is a little high. I like the under.
CBB record: 4-3 ATS, 0-0 ML, 1-1 O/U, 0-0 parlay, +0.6 units
This is a good Cleveland State returning 75% of the production from last year's 20-win team. They suffered an embarrassing loss in their opener, and they won't let this turn into a complete rout.
This is a lot of points to ask Nebraska to cover. Kansas only beat Omaha by 25.