Mike Bets #379
3 min read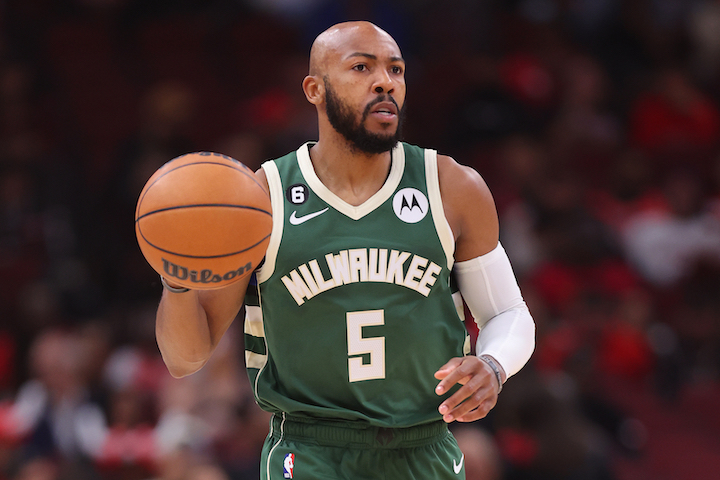 Happy Friday. We made it. Made it to the weekend. What a time to be alive. Yesterday was a solid 3-1 day with Cleveland State, Nebraska Omaha, and Trail Blazers coverage. The only loss was the Heat-Hornets under. Let's keep that momentum going today. But first, some thoughts on last night's results…
NBA
Kyle Kuzma stepped up with 36 points to get a Wizards team playing without Bradley Beal and Kristaps Porzingis to 6-6. Washington has not been particularly good – they rank 24th offensively and 20th defensively – but they're winning some games and are okay enough to push for a play-in spot, especially if they stay healthy.
The Mavs have a top eleven offense and defense so far, but they're an underwhelming 6-5. The West won't wait for them to start picking up some more wins, and seeding will be key this spring and summer.
The Sixers fell to 5-7 and are already a whopping 5.5 games back of the Bucks just twelve games in. With James Harden still facing a number of games on the sideline, Philly needs a spark before they fall too far behind.
The Heat outlasted the Hornets in OT after almost letting them steal the game in the fourth quarter. Jimmy Butler was huge with 35, 8, and 10. Miami is 5-7 even with that win; they can't really afford to lose many games like this. So it's a good thing they won.
The Trail Blazers and their top 5 defense are playing some really good basketball. This team is a legit threat if they can keep playing defense at that level. Offense has never been the issue with Dame around.
CBB
Texas beat Houston Christian, a D1 school, 82-31. The Chris Beard defense appears to be working early in the season.
Radford has now held both Marquette and Notre Dame within 10 points. That's a good start to build on for a program looking to get back to the winning ways of 2018-2020.
Impressive 26-point win for St Mary's over Vermont.
TODAY'S PLAYS
NBA record: 32-25 ATS, 7-6 ML, 2-4 O/U, 0-0 parlay, 0-1 props, +2.79 units
The Suns have won by more than 7 in seven of their last nine games, and Orlando, despite some recent improvements, has been far from impressive this year. I like Phoenix here.
The Pistons are bad enough that betting against them is never the wrong play. New York beat them by 24 in MSG a little while ago, and the Knicks will be looking to bounce back after a rough showing against the Nets.
The Bucks will be down a number of players tonight, but they did just beat the Thunder with all of those players out. The Spurs are no better than OKC if not clearly worse. I'll take Milwaukee at plus odds.
The Timberwolves have not been good and are only beating teams at the bottom of the West. This is a small line for Memphis at home; they get coverage done.
This is an absurd line. The Cavs have been a top 5 (if not top 3) team by every measure. The Warriors stink. They're simply not good, especially when anyone from their bench plays, which kind of happens a lot for any basketball team. Take Cleveland at plus odds.
CBB record: 6-3 ATS, 0-0 ML, 1-1 O/U, 0-0 parlay, +2.6 units
These are two of my favorite mid-major programs. I can't pick a winner. I just hope both teams have fun. Points!
St Joe's hasn't been good in a few years, and I like Houston to roll here. It's a tough spot for St Joe's given that this is their opener but not Houston's.
Gonzaga against Power 5 opponents in non-con play is usually a safe bet.
Belmont picked up a really nice win over Ohio in their opener. This is a lot of points, even for Furman. I like Belmont to cover.
Cal opened with a double digit loss to UC Davis. I like the Cats here.
This is a small enough line to trust Nova. Temple is off to a rough start.