Mike Bets #380
3 min read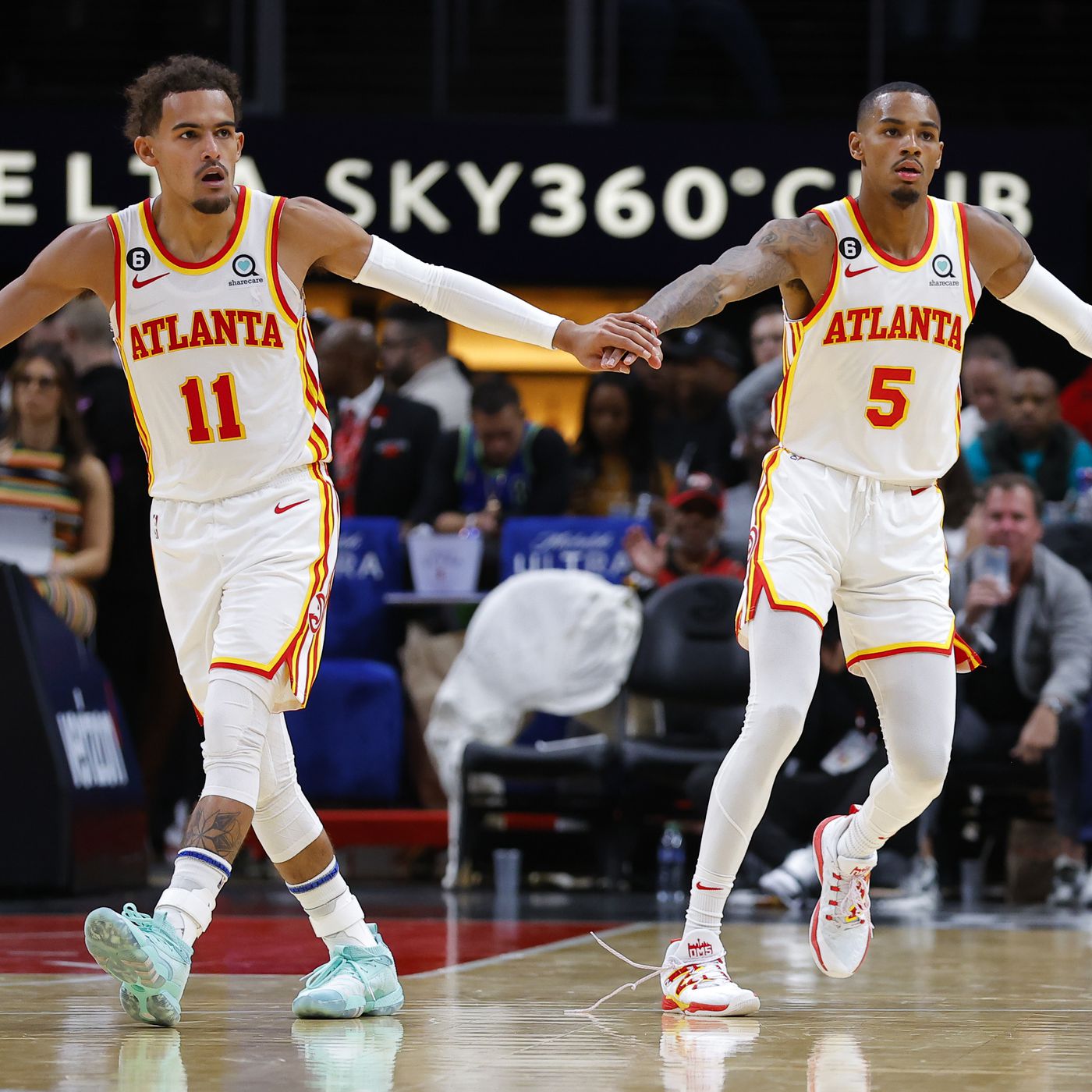 Happy Saturday.
NBA
The Magic blew out the Suns in another sign of progress. Orlando is 3-4 over their last seven, and they rank in the top ten offensively over that span. They're by no means playing incredible basketball, but they're moving towards a play-in level quality.
Julius Randle, RJ Barrett, and Jalen Brunson combined for 77 as the Knicks comfortably beat the Pistons. These are the kind of wins New York (6-6) will need to consistently grab to stay firmly in the play-in picture.
The Thunder blew out the Raptors to move to 5-7. They're 17th in net rating and playing some pretty solid defense, which is a nice development without Chet Holgrem. It's good to see on-court steps. They've been lacking in OKC the last few years.
The Bucks fell to 10-2 after dropping a game in San Antonio, which is perhaps something I should have seen coming given the absence of Giannis, Jrue Holiday, Khris Middleton, and Pat Connaughton. Oh well. Plus odds are shiny.
The Grizzlies rolled over the 5-8 Timberwolves. On the bright side, for Minnesota, they've now beaten a team above them in the standings after the Thunder moved half a game ahead with their win. Go Wolves!
Steph dropped 40 to will the Warriors to a big win over the Cavs. That gets Golden State to 5-7, which puts them half a game back of the West's top ten. It's been pretty ugly for the Warriors so far, but Steph (33/7/7), Kevon Looney, and Andrew Wiggins (18/6/2) don't deserve much blame.
The Kings turned a one-point deficit into a six-point victory over the fourth quarter, dropping the Lakers 2-10. Sacramento's offense is starting to pick up the pace. The Lakers, meanwhile, still can't score, and their defense is getting worse. They're just not good.
CBB
Michigan outlasted Eastern Michigan in a Detroit barnburner. Emoni Bates and Hunter Dickinson were sensational. The Michigan defense, on the other hand, could probably use some work. Dribble contain was questionable.
UNC needed some time, but they eventually ran away from Charleston.
Gonzaga needed everything they had to knock off Michigan State. There are three possible takeaways here. 1) Playing games on a ship doesn't allow for a great look at either team. 2) Both the Zags and MSU are pretty good. 3) The Zags will underwhelm this year. We'll need some more data and time to pick between the three.
Auburn took a lot of time to get going against South Florida, but they pulled it out. Given UNC's same-night struggles, it's hard to read too much into that result.
Temple knocked off Villanova, which might not be a great look for Villanova. Temple opened their season with a loss to Wagner.
San Diego State was impressive in knocking off BYU.
Dayton did the same in beating SMU.
Toledo did the same in beating UAB.
Hofstra picked up a really nice win over Iona.
Furman was impressive in rolling against Belmont. They pulled away in a big way late.
West Virginia absolutely crushed Pitt, dispelling any positive momentum from Pitt's solid season opener.
Florida State lost by double digits against UCF; it's been a very dispiriting start for the Seminoles.
Colorado losing to Grambling is less than ideal.
TODAY'S PLAYS
NBA record: 34-26 ATS, 7-8 ML, 2-4 O/U, 0-0 parlay, 0-1 props, +1.66 units
The Jazz are 10-3 and have won six of seven. Keep the ball rolling until it stops. This is a small enough line to roll with.
I'll take the Hawks at plus odds here; they've been better than Philly so far by about a point per 100 possessions.
The Heat beat the Hornets in OT the other day. I just don't see Miami winning many games by blowout.
I like Portland here. Dallas has been unspectacular. I'll give the Blazers 5.
CBB record: 8-6 ATS, 0-0 ML, 2-1 O/U, 0-0 parlay, +2.3 units
Let's keep it to college football today.