Mike Bets #381
8 min read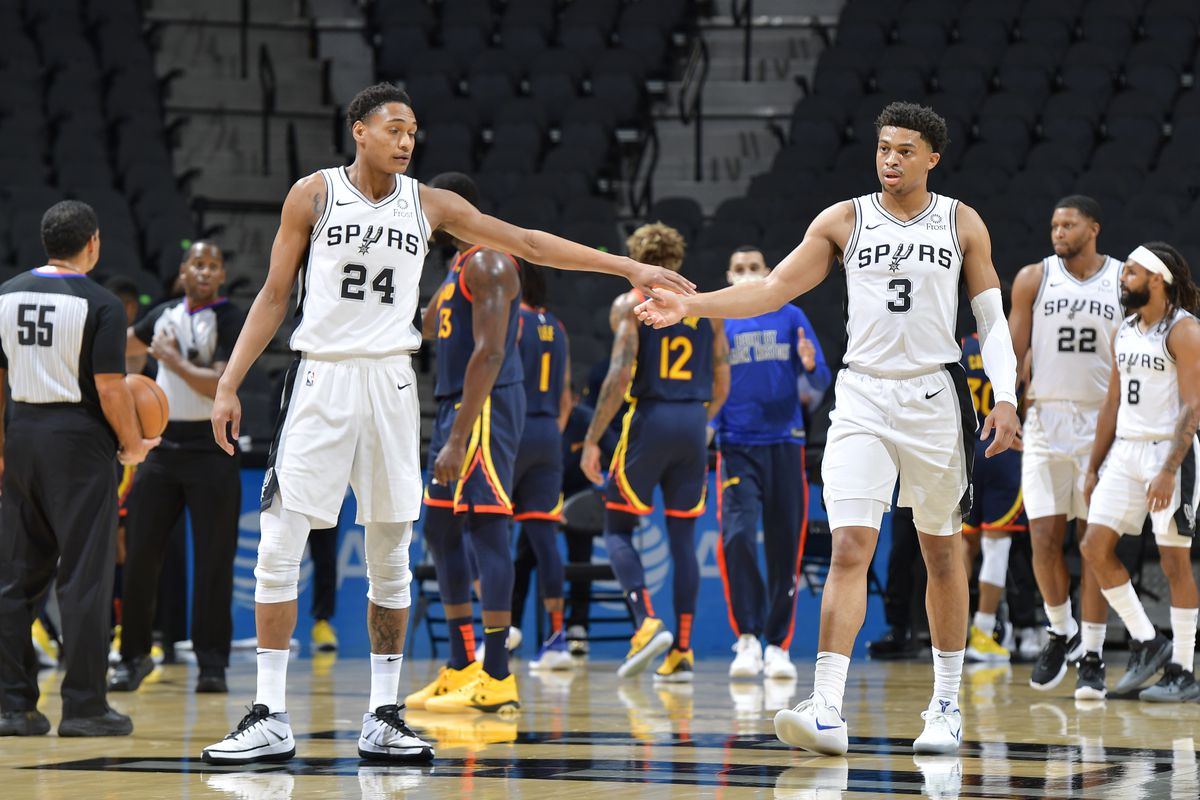 Happy Monday. We're here for another week. Saturday was not a great betting day, as we finished with a 1-3 record. Let's bounce back today. The week is new. But first, let's do some Monday power rankings for both pro and college.
NBA
30. Houston Rockets
There are quite a few teams that would be more upset about being bad than Houston, but it's still not encouraging to be this bad.
29. Detroit Pistons
From a non-record perspective (which is an unnecessarily vague way of saying if we look at net rating and SRS), there's not a worse team in the league than the Pistons. It's not really clear why Bojan Bogdanvoic is there, but it is clear that this team would be absolutely miserable without him.
28. Charlotte Hornets
The Hornets have lost eight straight basketball games. It's hard to have them any higher than this.
27. Los Angeles Lakers
The Lakers are not a good basketball team. They can't shoot. Their best players have been largely disappointing, and LeBron, despite still being quite good, is no longer capable of picking up extra slack. The roster around those top few guys is really poor too. Remove the name brand shine, and there's zero reason to think this is anything other than a bottom feeder.
26. San Antonio Spurs
The Spurs probably belong in the bottom five. They've had their moments. Keldon Johnson and Devin Vassell lead a group of promising players. But San Antonio is 26th in net rating despite their 6-7 record, and it'd be a surprise to see them all that close to the play-in by the end of the season.
25. Orlando Magic
The Magic are starting to piece together some wins and get clicking, but they're still just 4-9. We'll need to see a little more before they continue to move up in the rankings.
24. Golden State Warriors
Steph Curry and the Worst Supporting Cast in the League doesn't have a great ring to it, but it might ring true for Golden State. The Warriors have been absolutely blitzed with Curry on the bench. Klay Thompson, Jordan Poole, and nearly the entire rotation have been awful. Back-to-back titles seems like a very far fetched goal.
23. Washington Wizards
The Wizards have been fine, which is exactly what they wanted to be. A play-in spot is certainly within reach. Porzingis and Kuzma have both had their moments so far.
22. Los Angeles Clippers
The Clippers have a high ceiling, but it's just not clear that they can reach it. We need to know Kawhi will be available come the playoffs. Right now, we don't. The offense is really bad.
21. New York Knicks
The Knicks aren't terrible, but they are pretty clearly below-average. They're not good at any specific thing except maybe rebounding. RJ Barrett has taken zero leaps. The bench is playing better than the starters for a second consecutive year. New York isn't bad, but it's not entirely clear why they're trying so hard to be good with this current roster construction if this is the best they can do.
20. Indiana Pacers
The Pacers have been solid behind the lead duo of Tyrese Haliburton and Benedict Mathurin, who have both been fantastic so far. Indiana is scoring at a really solid clip, and a play-in spot could be theirs if they choose to pursue it.
19. Oklahoma City Thunder
The Thunder are leaning on defense, and they've taken a clear on-court step this year. This is just about an average basketball team. SGA has been ridiculously good. The offense's total and complete reliance on him is perhaps slightly concerning, but there is time (and draft picks) to spare in ironing out that issue. Progress is here, and that's a good sign for OKC.
18. Minnesota Timberwolves
Minnesota just hasn't been very good. They're 18th in offensive rating and 19th defensively. D'Angelo Russell has been really bad. Anthony Edwards has largely underwhelmed. KAT and Rudy Gobert have been…fine? The Timberwolves took a huge swing this summer, and it's going to need to get a lot better than this.
17. Chicago Bulls
The Bulls have been okay, but there's just not a lot of high-power weaponry here. The ceiling was always a first round appearance, and there's no reason to expect that to change.
16. Sacramento Kings
The Kings are starting to turn it on offensively, and they've won six of eight. It's not clear that they'll ever be able to guard anyone, which is problematic for any potential playoff games, but it's manageable during the regular season. Things are trending up in Sacramento.
15. Miami Heat
The Heat have been boring and uninspiring to an even greater degree than usual. This is a very mediocre basketball team right now, which isn't inherently bad but falls well short of the expectation.
14. Brooklyn Nets
Kevin Durant has been elite, Kyrie Irving has been quite good when available, and the Nets are in fine shape if we take fine to mean above-average. Brooklyn is pure chaos to the point of disbelief, but they've recovered nicely from a really poor start to get to 6-8. That's not exactly good – and clearly doesn't represent their hopes – but it's becoming pretty clear that the Nets aren't going to see the bottom fall out either.
13. Atlanta Hawks
The Hawks have been pretty decent, and the Dejounte Murray move is paying off so far. He's been good. Atlanta was never really supposed to contend this year (even if the trade for Murray suggested that type of intention), so I'd say a borderline top 10 positioning a few weeks in is a success.
12. Memphis Grizzlies
The Grizzlies have a ton of young talent and are wildly exciting. They also can't play defense and have taken a clear drop off from last year. After ranking in the top five on both sides of the court in 2022, they're 11th in offense and 20th in defense so far. Until that changes, they won't be going very far.
11. Philadelphia 76ers
The vibes haven't exactly been immaculate in Philly this year, but they so rarely are. In reality, the Sixers have been fine. They're 15th in offensive efficiency, 5th in defensive efficiency, and outscoring opponents by more than 2 points per 100 possessions. That's solid stuff. It's not title-winning stuff though, and there's room to make up there.
10. Portland Trail Blazers
The Blazers have been quite good. The defense has been especially encouraging given their issues on that end in years past. This is not a team that's been dragged along by a compensatory offense. Anfernee Simons has picked up where he left off last year, Jerami Grant is shining in his role, Dame is back, and we haven't even seen Gary Payton II yet. This is shaping up to be one heck of an off-season for Portland.
9. Toronto Raptors
When healthy, Pascal Siakam has been a star for the Raps, who have a really dang good starting lineup. But the Scottie Barnes sophomore leap hasn't happened, and it's still difficult to see Toronto becoming more than that gritty team that nobody really wants to play in the playoffs.
8. Denver Nuggets
The Nuggets have been decent. If this season is going to end in anything other than the usual "next year" mantra, though, they'll need significantly more from Jamal Murray and Michael Porter Jr.
7. New Orleans Pelicans
The Pelicans are playing some good two-way basketball. They have a well-rounded and diverse top three and six players averaging at least 9 points per game. They're deep. They're good. They'll be a threat this summer.
6. Utah Jazz
Three teams have 10 wins. The Utah Jazz are on that list. They're getting positive contributions up and down the rotation, and they're just playing some really good basketball. Is it sustainable? It's getting harder and harder to say no. The better question is whether Utah wants it to be sustainable. If that answer is no, they better start pulling the trigger on some deals. This team is too good to tank.
5. Dallas Mavs
There are questions to ask about the postseason ceiling here given the top-heavy roster, but there's no denying where the Mavs are a few weeks into the regular season. They're solid on both ends, and Luka is playing some elite basketball despite his perimeter shooting woes.
4. Cleveland Cavs
Donovan Mitchell has been fantastic and exactly what the Cavs needed, Darius Garland is continuing last year's momentum, and Cleveland has a stifling defense behind those two. Despite some recent losses, they're the only team in the league in the top four in both offensive and defensive rating.
3. Phoenix Suns
The Suns deserve a lot of credit for turning a brutal summer into another hot start. They've been as good as anyone in the league so far, and they boast a top five unit on both sides of the court.
2. Boston Celtics
Combining last year's momentum with this year's results gives a pretty clear edge to the Celtics. They've picked up where they left off after last year's Finals run, and they'll have a good shot at being right there again this summer.
Milwaukee Bucks
The Bucks have the best player in the world, and they have one of the league's best records despite getting zero games from Khris Middleton and Pat Connaughton and seeing Jrue and Giannis miss a few over the last week or so. They're sitting at the top of the ladder for now.
CBB
Let's do a top 25. The Michael Regan Poll.
25. Michigan State
24. Michigan
23. Purdue
22. Iowa
21. St Mary's
20. San Diego State
19. Virginia Tech
18. Creighton
17. Texas Tech
16. UConn
15. Virginia
14. Auburn
13. Alabama
12. Arkansas
11. UCLA
10. Indiana
9. Arizona
8. Baylor
7. Texas
6. Kansas
5. UNC
4. Duke
3. Gonzaga
2. Houston
1. Kentucky
TODAY'S PLAYS
NBA record: 35-28 ATS, 7-9 ML, 2-4 O/U, 0-0 parlay, 0-1 props, -0.61 units
The Magic are starting to play some better basketball, and Charlotte has lost eight in a row. I like Orlando here.
The Raps are beat up with Siakam and VanVleet out, but the Pistons are terrible. If you get a 4.5 point line against them, you take it.
Chris Paul might not play tonight, but the Suns are still better than the Heat. I'll take them at plus odds here.
The Spurs have been playing some decent basketball last few times out, and the Warriors have just two wins of more than 5 points this year. I like San Antonio to keep this one close.
We likely see Giannis back out there for this one, and I see the Bucks bouncing back from the injury-ridden loss to the Spurs.
CBB record: 8-6 ATS, 0-0 ML, 2-1 O/U, 0-0 parlay, +2.3 units
Troy has played no one of any significance on the way to a 2-0 start, but Florida State is 0-2 with losses to Stetson and UCF. I, for one, don't see them winning this by double digits.
Charleston hung with UNC for a while the other day, and I think they're getting a boost because of it here. Richmond is a good team; I like them to get this one done.
I like this spot for Mike Bets legends Drake. Wofford is coming off a double digit loss to High Point.
Oral Roberts hung within 8 of a really good St Mary's team. I think they can keep Houston (also really good) within 20.
This just seems like a really small line. Tech (Texas) has two 24-point wins already. Other Tech (Louisiana) has had a few good years here, but I don't think they hang tonight.