Mike Bets #383
7 min read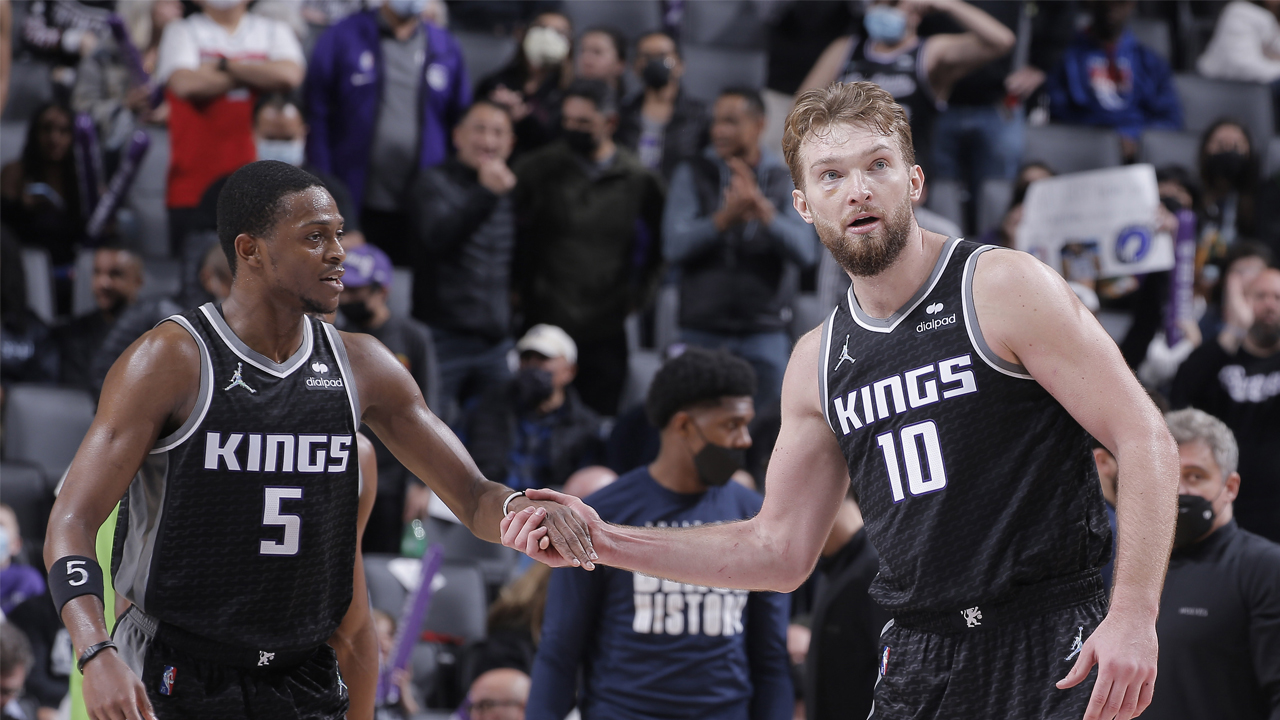 Happy Thursday. We're back after a Wednesday off. The NBA vibes are high again after a solid 5-1 night that I didn't write up (whoops) due to exam timing. But it happened –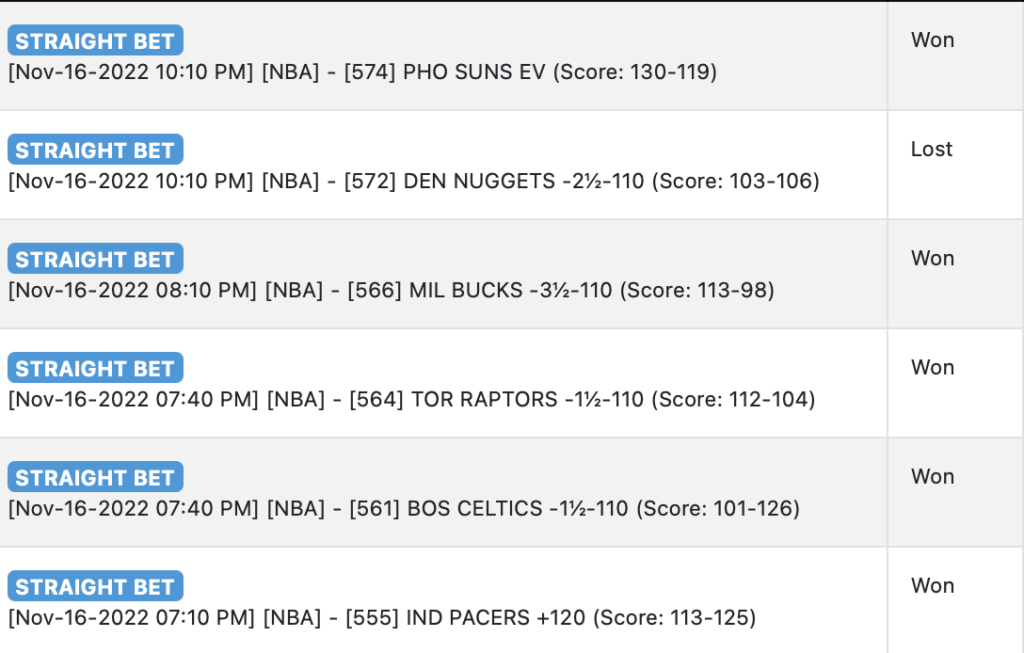 I won't include them in the overall record since I didn't put them on here, but we'll never forget. Let's keep the momentum going today.
NBA
The Pelicans are 9-6 after beating the Grizzlies and Bulls on back-to-back nights. CJ McCollum dropped 53 across the two games, and that additional scoring alongside Zion and BI is huge. The Pels are top eight in both offensive and defensive rating and playing quite well.
The Knicks also picked up two impressive wins in two days, knocking off the Jazz and Nuggets on the road. They won the two fourth quarters by 16 combined points but only won the games by 10, which reflects well on their ability to fight. It's not easy to take control of must-win fourth quarters on the road, especially on consecutive nights. Jalen Brunson scored at least 20 points in both games, and Julius Randle came up big with 34 points last night. New York is still just 8-7 with a below-average offense and a poor defense, but there's more to like here than there was last year.
The Kings dropped 153 Tuesday night in a demolition of the Nets. Sacramento is scoring at will, and they're looking like a safe play-in bet right now even with their rough defense. The vibes continue to be shaky in Brooklyn despite their recent on-court improvements…
Steve Nash was the problem!
The Blazers did well to hold off the Spurs Tuesday in a game that saw six players score at least 20 points, including a 31-point showing from Jakob Poeltl. The Blazers are 10-4 and looking really good. Their defense is seventh in the league in net rating. They may end up on the outside looking in at the true Finals conversation, but they'll be a legitimate threat in the playoffs at this rate, which is a clear and commendable success after last year. Chauncey Billups deserves some credit too.
The Pacers are above .500 as of this morning, which is something the Bulls, Heat, Sixers, Nets, Timberwolves, Warriors, and Lakers cannot say.
SGA is absolutely ridiculous, and we might be wading into some interesting waters in OKC here. Gilgeous-Alexander is very clearly ready to win, but are the Thunder? I don't think you'd have found many objections had you said they were 2-3 years away at the start of the season, and SGA's leap doesn't necessarily change that plan on its own. Will they adjust and make some moves that pull that window a little closer? Or will they keep playing the long-game and risk SGA becoming dissatisfied? There are already whispers.
For Washington, Kristaps Porzingis has now scored 83 points across their last three games. He's dropped 25+ in five of eight games. He wasn't the answer as a #2 in Dallas, so there's no great reason to criticize their move away from him. But this is looking like a really solid gamble for the Wizards.
I've touched on Bol Bol before, but he dropped 26 and 12 last night. Bol is averaging over 11 and 7 and just under 2 blocks per game. His advanced metrics are really good. The Magic are 2 points better than their opponents per 100 possessions when he's on the court. It's been a really promising start to his time in Orlando, and it will be huge for them if he can keep it going.
The Celtics (still without Rob Williams) crushed the Hawks, and the Bucks – down Jrue, Khris, Pat, and Wes – beat the Cavs by 15. Both teams are really dang good. The East has more than two good teams, including Atlanta and Cleveland, but health might be the only thing that prevents Boston and Milwaukee from deciding the conference in another seven-game series this spring.
OG Anunoby dropped 32 to help a Raptors team still playing without Pascal Siakam get past the Heat. Toronto is 9th in offensive rating and 10th in defensive rating, and it's hard to see them finishing outside of the East's top six. You've obviously got the Bucks and Celtics, and both the Hawks and Cavs are making strong cases early on. But Toronto looks well-suited to stick too, even with teams like the Sixers, Nets, Bulls, and Heat looming behind.
Speaking of the Bulls, they've now lost five of six and are really struggling to score. At 6-9, they've got some work to do.
The Rockets are no longer in sole possession of last place after beating the Mavs last night. Seven players scored in double figures. Dallas was playing their second game in two days and didn't have Luka, but, hey, a win is a win.
Steph dropped 50, and the Warriors still didn't get all that close to grabbing their first road win. Golden State is now 0-8 away from home.
CBB
Purdue did well to knock off Marquette down the stretch. That's a solid non-conference win.
Michigan State is off to a great start. I'd pump the brakes on the Top 5 talk after Gonzaga's blowout loss to Texas, but there's no question that MSU deserve to jump into the Top 25. They've crushed expectations the first week.
UNC has now struggled with Charleston and Gardner-Webb, which seems less than ideal for the #1 team in the country.
Kansas pulled out a big win over Duke. There's often not a whole lot to be taken from early games as far as specific team quality and matchups go, but they do matter late when seeding starts to come into play.
San Diego State moved to 3-0 with a solid win over Stanford. They continue to look good.
UNLV knocked off Dayton to get to 3-0. It's been a long time since UNLV's last tourney appearance in 2013, but they're trending up after last year. This win will help.
App State held off Louisville after a game-winning layup was waived off. The Cardinals are 0-3 with a point differential of -3. The Chris Mack era was fun for just about no one, but this can't be all that great either. On the bright side, they probably won't lose by 1 when they visit #9 Arkansas on Monday.
Northwestern ran past Georgetown with a strong second half, which isn't a great sign for anyone hoping this would be a bounce back year for Georgetown. There are likely quite a few Big East teams better than Northwestern.
Prairie View A&M is 3-0 after toppling Washington State. They haven't made the tourney since 2019, but this is a good start.
Colgate dropped 80 in a win over Syracuse. After losing 54 straight to the Orange from 1962-2019, Colgate has beaten them two years in a row. An opening loss to Buffalo looks a little questionable, but it wouldn't be a surprise to see this team back in the tourney this spring.
Bradley beat Eastern Michigan by 28 despite Emoni Bates going for 20. EMU's game with Michigan made it look like a potential player this year, but that perhaps had more to do with the unique atmosphere and the chip on Bates's shoulder than anything else. We'll see; Bradley is no pushover.
SMU looks really poor to start the year. They lost to New Mexico by 21 Tuesday night.
St Louis outran Memphis in an impressive 90-84 win. This might finally be the year they get back to dancing. Plenty of work to do before we get there though.
Cal is another Power 5 team off to a terrible start; they're 0-3 after losing to UC Davis.
Michigan boat-raced Pitt last night. Jeff Capel is 51-70 there. The leash can't be that much longer. Jamie Dixon had a winning record every year he was at Pitt from 2004-2016. Kevin Stallings (17-18) and Capel (19-23) have zero winning seasons since.
Texas smashed Gonzaga, which is a great sign for Texas. It might not be a great sign for the Zags, who usually feast on games like this.
Houston continues to dominate subpar competition in impressive fashion.
Cincinnati lost to Northern Kentucky, which probably won't look super great on the resume come spring.
Iowa comfortably beat Seton Hall, and they will likely be ranked soon. Kris Murray dropped 29 and 11.
Arizona State had a nice comeback win over VCU, and they did well to bounce back from their loss to Texas Southern. The Michigan game tonight should be a good test for both sides.
TODAY'S PLAYS
NBA record: 35-31 ATS, 7-11 ML, 2-4 O/U, 0-0 parlay, 0-1 props, -6.08 units
The Nets are a betting wild card because every once in a while they just decide to win by 15+, but Portland has very clearly been the better team to this point and should win this one at home.
PARLAY: Kings ML & Kings Under 122.5 (+162)
The Kings are rolling, and I like them to beat the Spurs. But the team total is a little high. They're only averaging 119.5 points per game, and they've only scored 123 or more in four of thirteen games.
CBB record: 13-11 ATS, 0-1 ML, 2-1 O/U, 0-0 parlay, +0.8 units
Nebraska has at least been competent so far. This just seems like a lot of points for St John's to cover.
Tech held Texas Tech within single digits. I think they can cover this line against Louisiana.
Sam Houston State is really good. They've already beaten Oklahoma. I don't think there's any way Utah wins this by double digits.
Pitt has lost to both West Virginia and Michigan by 25+. VCU is a competent basketball team. They should cover rather easily here.
Go Blue.