Mike Bets #384
5 min read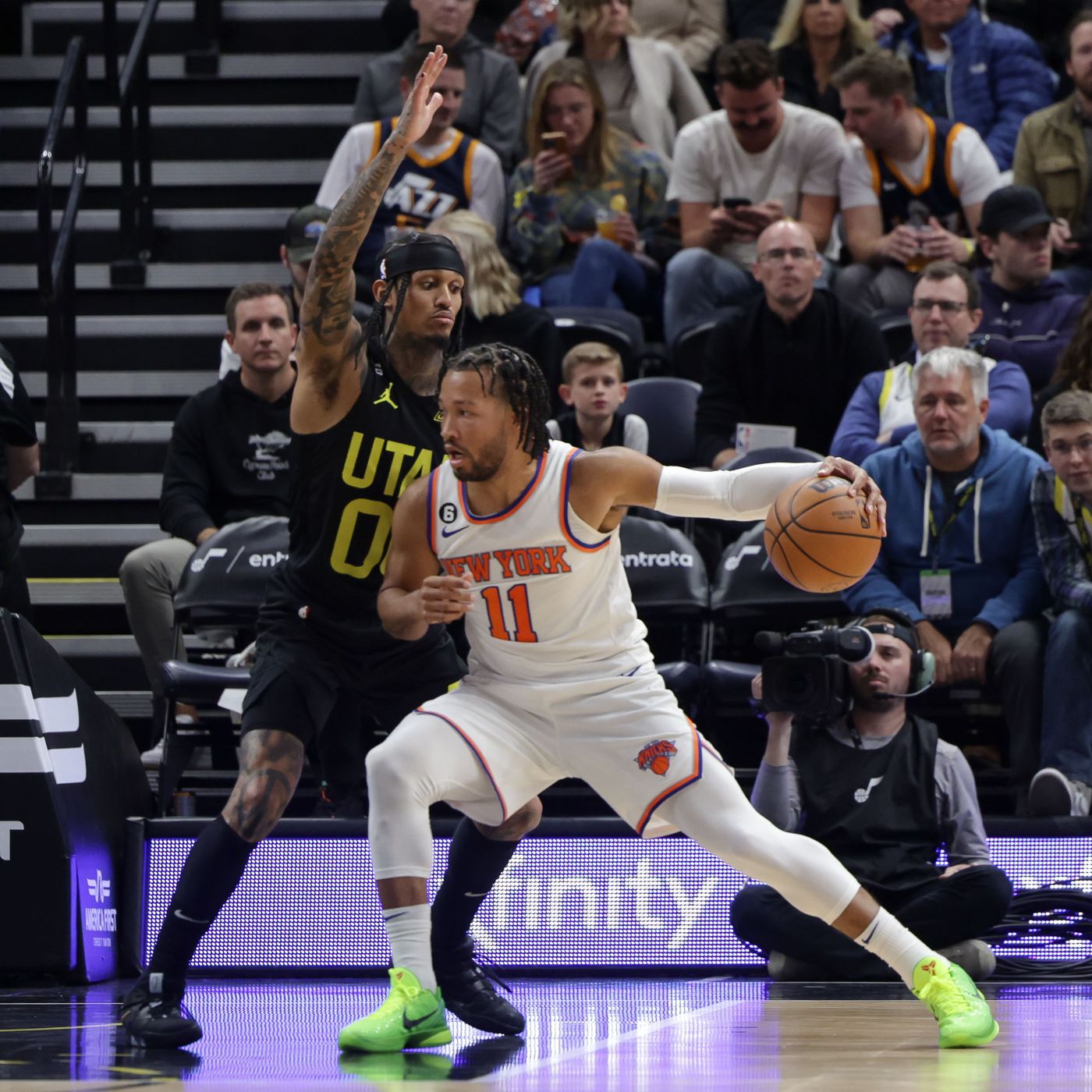 Happy Friday. The weekend is here. Unfortunately, our momentum is not after a poor Thursday. The NBA record was 0-2. The Blazers seemed poised to put away the Nets, but a 0-14 run late in the third kept Brooklyn in the game, which they eventually won. Then the Kings seemed well positioned to hit the parlay by winning and staying under 123 points, but a 41-point fourth quarter changed that real quick. The CBB record was 2-3. Nebraska and Michigan weren't close, and LA Tech missed coverage by 2 points despite going into the second half with 12 points worth of breathing room. On the bright side, VCU squeaked by while Sam Houston State covered easily. Let's bounce back today.
NBA
KD dropped 35, and he got some support from Yuta Watanabe (20 points), Ben Simmons (15 points, 7 assists, 13 boards), and Joe Harris (15 points) as the Nets picked up a solid win in Portland. Picking up wins like this with some consistency will put them in a decent spot to keep playing past Game 82. It will be interesting to see what working Kyrie back in will look like. Despite his eye-catching individual stats, Brooklyn is 2-6 when he plays but 5-3 when he doesn't, and they're roughly 3 points better per 100 possessions when he's on the bench.
The Kings continue to score at will. De'Aaron Fox and Malik Monk combined for 54 this time in a 130-112 win over the Spurs. They've won eight of ten and sit just a game and a half back of the top of the West. To pump the brakes briefly, the West's entire top 9 is within a game and a half of each other, but it's a heck of a lot better to be in that group than to be looking up at it (Timberwolves, Warriors, Lakers). Defensive questions still abound in Sacramento, but they're both competent and fun. That's worth celebrating.
Kawhi's return was far from full-fledged in his 25-minute, 6-point effort, but something is better than nothing. As long as he's playing consistently, there's reason to believe we'll see him where he needs to be this spring. Reggie Jackson dropped 23 as the Clippers held off the Pistons to keep pace with the Kings and the rest of the West.
CBB
Arizona State trucked Michigan in a surprising result after their loss to Texas Southern and Michigan's Wednesday night beatdown of Pitt. An Arizona State win would have been one thing, but they left no doubt from beginning to end. The Sun Devils shot 60% from the field and 58% from three. Michigan shot 34% from the field and 18% from three. That'll make a difference. We'll see how each team responds to this one; ASU has bounced back quite well from the Texas Southern game.
Murray State ran past a Texas A&M team that had been playing some really good-looking basketball, albeit against poor competition. St Louis is looking fondly at their opening demolition of Murray State now.
Penn State is 4-0 after grabbing an early lead and then holding off a dangerous Furman team. The Nittany Lions haven't made the tourney since 2011; this is a good start.
Virginia Tech moved to 4-0 with a win over Old Dominion, and they're looking quite good as well. Today's game with Penn State (currently 35-26 Va Tech as I write this) should be a good test for both teams.
Colorado State smashed South Carolina to move to 4-0. They've hit the ground running after last year's 6 seed, and a big game against Charleston awaits tonight.
St John's had no issue with Nebraska. It feels like they've been making some slow progress the last few years. Might a leap be coming this year?
Wichita State picked up a nice win over Richmond, who now has one-possessions losses to both the Shockers and Charleston.
Charlotte beat Boise State in a 54-42 rock fight, and they're now 3-0 after beating MD Eastern Shore and Coppin State by 56 combined points. Might be a team to watch.
Charleston is looking good. They crushed a solid Davidson team yesterday, and they have wins over Richmond and Chattanooga too. Throw in a game with UNC that was tight most of the way, and we've got another team to watch on our hands.
VCU held off Pitt to pick up a solid win. Pitt isn't all that good, but that's still something to have on the resume come March.
Louisiana Lafayette is 4-0 after coming back to knock off LA Tech. A big test against Drake awaits a week from tomorrow.
Sam Houston State is 4-0 after comfortably beating Utah. Sam Houston State is really good.
Tulsa beat Loyola Chicago by 20 last night, setting up an interesting match-up with Charlotte today.
Utah State is off to a really solid 4-0 start after outlasting San Diego yesterday.
Washington suffered a disappointing loss to Cal Baptist. There's work to do if they want to improve on the last few seasons.
TODAY'S PLAYS
NBA record: 35-32 ATS, 7-11 ML, 2-4 O/U, 0-1 parlay, 0-1 props, -8.21 units
One of the very clear Mike Bets rules – bet on the Bucks when the odds are positive. We might even see Jrue Holiday tonight.
This line is pretty small for the Rockets. The Pacers are solid by every measure. I like Indiana to cover.
The Magic have played two bad games in a row, but so have the Bulls. Orlando has been alright recently; Chicago hasn't been any better. This is a lot of points.
The Nuggets have been a mess without Jokic, who won't play tonight, but this is just a huge line. Dallas has just one double digit win all season (October 22).
Call these the anti-Warriors and Lakers plays. These teams don't deserve to be favored so heavily.
CBB record: 15-14 ATS, 0-1 ML, 2-1 O/U, 0-0 parlay, -0.5 units
We'll go NBA only tonight.