Mike Bets #397
4 min read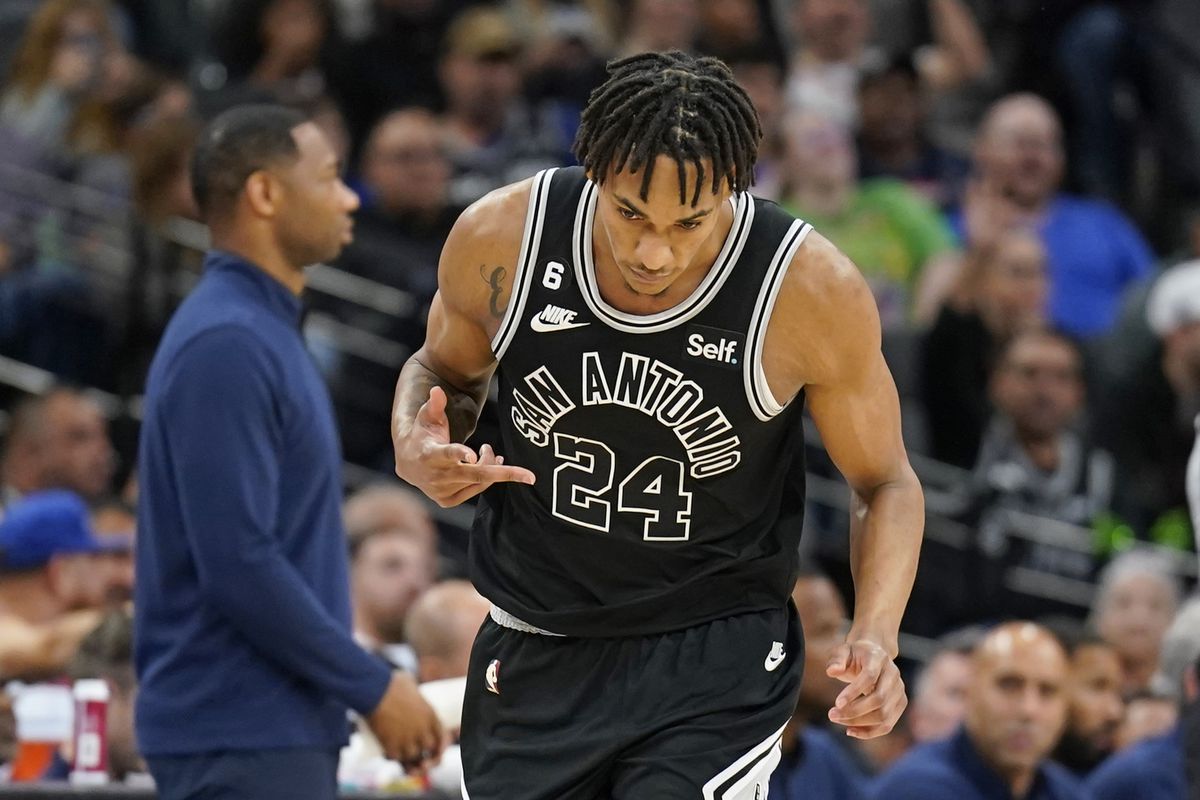 Happy Saturday. We had a tough Friday. The lone CBB play lost when Washington (+16.5) lost by 17. Then the NBA record was 1-3-1. We'll try to bounce back today. There's some work to do. But first, let's take a look at yesterday's action…
NBA
Julius Randle has three 30-point games in his last six appearances, and his 33 points helped pace the Knicks past the Hornets last night. Randle struggled to live up to expectations last year, but he's on or near 2021 pace so far this year. He deserves credit for that bounce back. New York won't be pushing the top of the East, but they're playing some fine basketball and rank 7th in the conference by net rating, a full point above the 8th-ranked Pacers.
Those Pacers grabbed a nice win over the Wizards last night. They've won two of three to destabilize after a rough patch. Kristaps Porzingis continues to play some awesome basketball, but Washington has struggled with him on the bench to the tune of -6 per 100 possessions. They need Bradley Beal to get and stay healthy.
Pascal Siakam dropped 36, but it was Franz Wagner's 34 that won the day in Orlando. The Magic aren't good. There's no disputing this. They can't score, and they can't defend. They're in the league's bottom five on both sides of the court. This won't be the year we see consistent wins. But wins like this are necessary bright spots that provide hope as they race towards the bottom once more.
The Sixers eventually saw off the Lakers in OT, but LA deserves credit for the fight they've shown the last few weeks. They're still not good; the offense is still well below-average and the defense has fallen to mediocrity despite Anthony Davis's All-NBA level play. But they certainly haven't packed anything in, and it's good to see them compete.
The Kings won the fourth quarter 27-15, and they got past a short-handed Cavs team in Cleveland. We've been talking about Sacramento for a while. They're dang good. They're sixth in the league in net rating. And they have a legitimate shot at winning a playoff series at this rate. The defense has been slowly inching towards competence.
Zion dropped 35, including a thunderous statement dunk in the last seconds, to help the Pelicans roll past the Suns. The Pels are getting a lot of buzz, and deservedly so. It shouldn't have taken this win for them to get it. New Orleans is also dang good. They're deep, well-balanced, and poised to make a very dangerous postseason run. The entire West is staring up at them right now.
The Timberwolves grabbed a nice win in Utah last night. Both teams are a little beat up with Markkanen and Towns out. D'Angelo Russell went for 30, and he's averaging 28.3 points per game over his last three. That's been huge given Towns's absence and Russell's struggles for much of the season.
The Bucks came roaring back in the fourth to top the Mavs and get to 19-6. Milwaukee and Boston are starting to separate from the rest of the East. The Cavs are 3.5 back of the Bucks after yesterday. For Dallas, it's another blown opportunity. They have an expected record of 15-10 and an actual record of 13-12.
CBB
Gonzaga was impressive in dispatching Washington. They haven't had too many impressive performances so far this year, but this was certainly one.
TODAY'S PLAYS
NBA record: 50-52-2 ATS, 12-14 ML, 2-6 O/U, 0-3 parlay, 0-1 props, -17.47 units
The Spurs certainly aren't good; they're rather dreadful. But the Heat have just two wins of 10+ points on the year. I don't think they pick up another here.
I like the Warriors here. They're 11-2 at home and will be smarting after an embarrassing end to their game against the Jazz the other day.
The entire Nets team is out. Eight players won't suit up tonight.
PARLAY: Heat, Pacers, Cavs, Blazers MLs (+240)
CBB record: 30-37 ATS, 3-7 ML, 3-2 O/U, 2-0 parlay, -7.2 units
Houston has played some close games against the better teams they've played. I like Bama to keep it close here.
On opponent balance, Xavier has been the better team so far. I like them to cover.
I like UNLV to get to 10-0 with a win over a meh Washington State team here.
Auburn is undefeated. That won't change here.
PARLAY: Utah State, LA Tech, UMKC, Clemson, Kansas, Butler, Houston MLs (+1720)