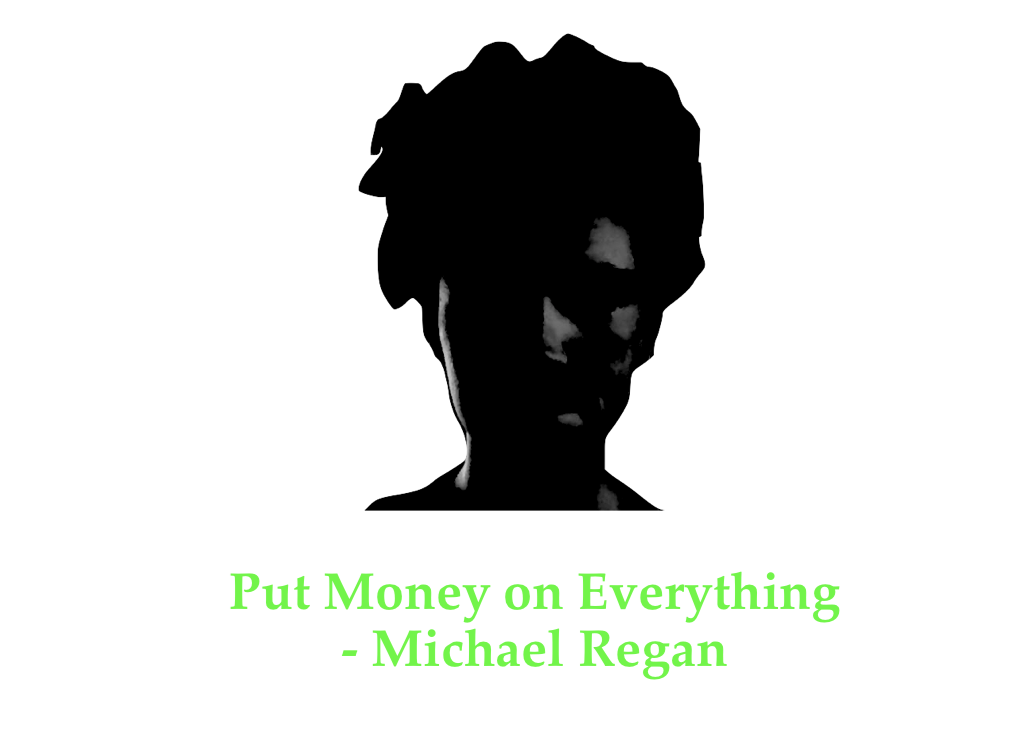 The feud between James Harden and Giannis Antetokounmpo continues today when the Bucks take on the Rockets (7:30 central time, ABC). They haven't played since the opening game of the season for both teams, when the Bucks won a sloppy 117-111 game in Houston. Giannis had a 30-point, 11-assist, 13-rebound triple-double. Harden produced 19 points, 14 assists, and 7 rebounds. Russell Westbrook joined the party with 24, 7, and 16. Throw in Khris Middleton, and we've got four of the best players in the game going head-to-head tonight. It should be a lot of fun.
In Antetokounmpo and Harden, we have the two most productive basketball players in the world. For all of the talk about lacking skill, these two are as good as it gets. The different ways they get the job done – ridiculously high volume and isolation skill from Harden and all-around dominance from Antetokounmpo – show us that there is no paved path to greatness. The only common denominator is the work it takes to reach that level.

Yesterday's Results –
A 4-1 day on individual bets with a parlay hit. We're picking up some momentum here.
Total Record: 8-5 on individual bets, 1-3 on parlays, +$18.72
My picks for tonight –
Yes, the Nets are depleted, but the Wizards are too. I'll take a mediocre team without half of its roster over a bad team without three of its best players and a healthy roster led by rookie Rui Hachimura. Brooklyn was embarrassed by the Magic, and they'll have a message to prove in this game. Washington is one of the few teams in Orlando that they can actually prove a message against. A four-point win isn't too much to ask for here.
Trail Blazers +4.0 (-115)
Portland is on a mission, and they looked really good in an overtime win over the Grizzlies in their Orlando opener. Jusuf Nurkic and Zach Collins combined to play 70 minutes and showed less rust than their time off should have warranted. Terry Stotts stuck to a very tight rotation, only playing eight guys. This is a team with something to prove. The Celtics, finally fully healthy, played a decent game against the Bucks, who were missing Eric Bledsoe, Pat Connaughton, and Marvin Williams. Neither team was fantastic for the whole game, but Jayson Tatum's 2-18 performance, which included a tip-in that actually went off the Bucks, stood out as especially poor. That was not the Tatum we saw over the last month or so of the season, and it's not the Tatum that's going to make this Celtics team a real threat to do anything down in the bubble. Right now, one of these teams is playing great, determined basketball. It's not Boston.
The Grizzlies did lose to the Blazers, but it was a really good game for both sides. Ja Morant turned it on late, and both Jaren Jackson Jr and Brandon Clarke looked great. Memphis is better than San Antonio, especially with LaMarcus Aldridge out, and their backs are slowly being pushed up against the wall after that loss in their opener. They come out and get the job done here.
The Magic ran all over the Nets in their opener, with Evan Fournier and Nikola Vucevic combining for 46 points and 10 assists and Jonathan Isaac dropping 16 in only sixteen minutes. The Kings, meanwhile, gave up a crucial game to the Spurs despite getting 39 from De'Aaron Fox and 24 from Bogdan Bogdanovic. Buddy Hield was awful in a lesser role, and Sacramento, for now, dropped behind in the race for the play-in tournament. Based solely on those two descriptions, the Magic seem like the pick here. But, wins over the Nets only mean so much right now, and, given the state of Brooklyn, Orlando has a lesser need for wins than Sacramento. The Kings brush off their poor opener to give a better all-around effort around Fox and Bogdanovic, and they get the win here.
Bucks -5.0 (-110) – LOCK OF THE DAY
Take this one to the bank before the game even starts. The Rockets don't have the tools to contain Giannis, and Wesley Matthews did a great job in Harden in their previous meeting. Bledsoe will be missed, but the Bucks should still have the pieces to get the job done relatively well. I like the Rockets more than most, but Milwaukee will be looking for a more convincing performance after their up-and-down opener. Khris Middleton won't go 6-for-20 from the field again.
I keep thinking about taking the Suns here, which means the Mavs are probably going to win by 45. Phoenix is better than their record might suggest, but so is Dallas. And Dallas's record is a whole better than Phoenix's is. The Suns aren't going to be able to keep up with the Mavs offensively, and Dallas will be looking for a win after they lost their opener in overtime.
Parlay of Nets, Grizzlies, Bucks picks
I feel really good about all three of these. Let's multiply the money.
Parlay of the six individual picks
Keep the money low here, but hitting one of these is a game changer.
Good luck everybody. All bets on my end are for $5 unless otherwise noted.