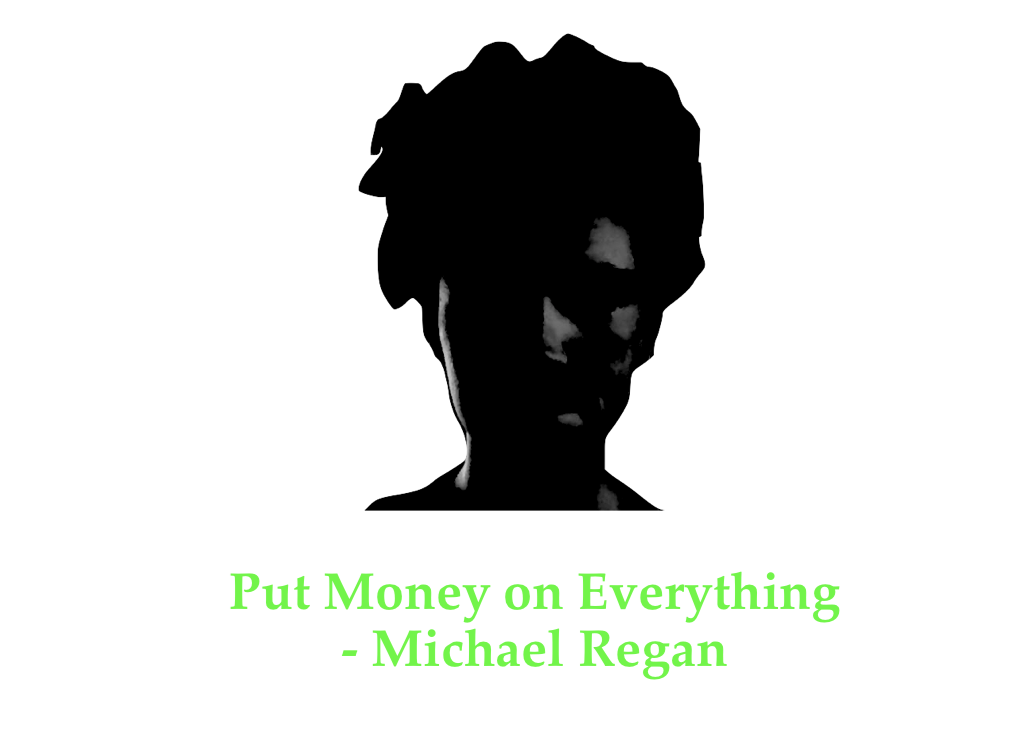 Did I have a good betting day yesterday?
No. No I did not. But here at Mike Bets we believe in perseverance, determination, and the will of the human spirit. When the bets go wrong, we bet some more. When the Grizzlies, Pelicans, and Kings are a combined 0-6 when you bet on them, you shake your head and you bet on them again. It's the First Law of Thermodynamics – every team must always get hot again.
Yesterday was a bad day, but it was also the first bad sports day in a very long time. In that sense, it was great. We're back baby. In another very real sense, it was awful. But, as the old saying goes, you can't reach the top of the mountain without digging a trench at the bottom. We dug that trench yesterday. Today we climb.
Yesterday's Results –
Are in the past. We went 1-4-1 on individual bets and missed two parlays. Good times.
Total Record: 9-9-1 on individual bets, 1-5 on parlays, -$6.73
My picks for tonight –
I've hit on this early game three times in a row. Let's keep that streak going today. It's always good to start the day right.
The Heat pulled away from the depleted Nuggets in the second half of their opener while the Raptors pulled away from the Lakers in the fourth quarter of theirs. Both teams played well, but I would lean towards Toronto being more impressive given the quality of their opponent. The Raptors have also been the better team all year, ranking in the top four by most metrics in comparison to Miami's top ten ranking. This has been done despite a ton of injuries. Everyone but Patrick McCaw is healthy now.
The Raptors lost 110-121 in overtime in their first match-up way back in December. Then, with Pascal Siakam and Marc Gasol out, they lost 76-84 in early January. That history favors a close game with a slight lean towards Miami, but I have Toronto building off of their momentum from the other night and grabbing a win that will all but lock up the 2 seed.
Nine points is a lot, but the Wizards have now lost to the Suns and Nets by an average of 10.5 points in their two bubble games. It's not an unrealistic ask. Washington deserves credit for the effort and pride they've shown so far in a tough situation, but there's simply no substitute for talent at this level. The Wizards don't have enough to compete with a playoff team. Malcolm Brogdon might be back for Indiana too.
Thunder -6.5 (-105) – LOCK OF THE DAY
Will Barton and Gary Harris are both out again. Jamal Murray is questionable, which led to him not playing last time. He would likely be limited somewhat even if he did play. Those three, along with Nikola Jokic and Paul Millsap, form Denver's most effective line-up. They've played 735 minutes together, which makes them, according to NBA.com, the only group of five to play more than 200 minutes together for the Nuggets this season. Every five-man lineup that has been on the court for over 100 minutes features either Harris, Barton and Harris, or all three of these guys. It's simply not plausible to expect them to compete for 48 minutes against good teams without three of their best and most important players.
The Thunder also led the Jazz by 24 after three quarters before winning their opener by 16. I wish it was a little less than seven points, but they're playing well enough to justify the pick.
The Grizzlies and Pelicans are a combined 0-4 in the bubble, so something has to give here. I'll take the team that's lost two games by seven combined points over the team that just lost to the Clippers by 23.
Memphis has shown some really good things in their two games, but they just haven't quite been able to put it all together. The Pelicans have looked like a bit of a disjointed mess. Lonzo Ball has struggled with his shot after a decent season from the floor and Zion Williamson hasn't easily found rhythm in his limited role. The Grizzlies right now are closer to putting together a full performance. I'm going down with the ship if they lose.
Seven points feels like a lot here for a struggling Sixers team that has never consistently found their potential. I'm not exactly sold on the Spurs with their two wins coming against the Kings and Grizzlies, but I do think they're playing well enough to keep this one close down the stretch.
Philly got absolutely nothing from their supporting cast against the Pacers. You simply cannot lose a game where you get 41 and 21 from Joel Embiid, 30 points from Tobias Harris, and 19 points and 13 boards from Ben Simmons, and yet here we are. The Sixers allowed TJ Warren to walk all over them in what was a rather depressing effort from the team as a whole, and they lost to a Pacers team without Domantas Sabonis and Malcolm Brogdon. It's unlikely that the entire rotation has the ability to just turn it on in their second game in four months. There's only so much Embiid, Harris, and Simmons can do, and they probably won't perform as well as they did against the Pacers.
On Saturday, the Lakers were destroyed late by the Raptors, turning a close game into a fifteen point loss. Danny Green and Kentavious Caldwell-Pope combined for 5 points in fifty minutes. Los Angeles, and Green and KCP, will be ready to go here.
Also on Saturday, the Jazz were murdered by the Thunder. They beat the Pelicans, who looked terrible against the Clippers, by two in their opener, but Utah hasn't exactly impressed so far in the bubble. I don't see that changing against a motivated Lakers team that picked up ten wins by more than six points in their last eighteen games before the suspension of play.
One more note – this is not a good match-up for Utah. The Lakers beat the Jazz 121-96 in Utah back in December. The Jazz didn't have Mike Conley for that game, but they did get 23 from the currently injured Bojan Bogdanovic. In their first meeting, the second game of the season for both teams, Los Angeles won 95-86 and led by 19 after three quarters. Kyle Kuzma and Bogdanovic missed that game.
Parlay of Raptors, Pacers, Thunder, Lakers
I feel really good about these picks. Let's multiply the money.
Parlay of the six individual picks
Keep the money very low here, but hitting one of these is a game changer.
Good luck everybody. All bets on my end are for $5 unless otherwise noted.