Mike Bets #400
5 min read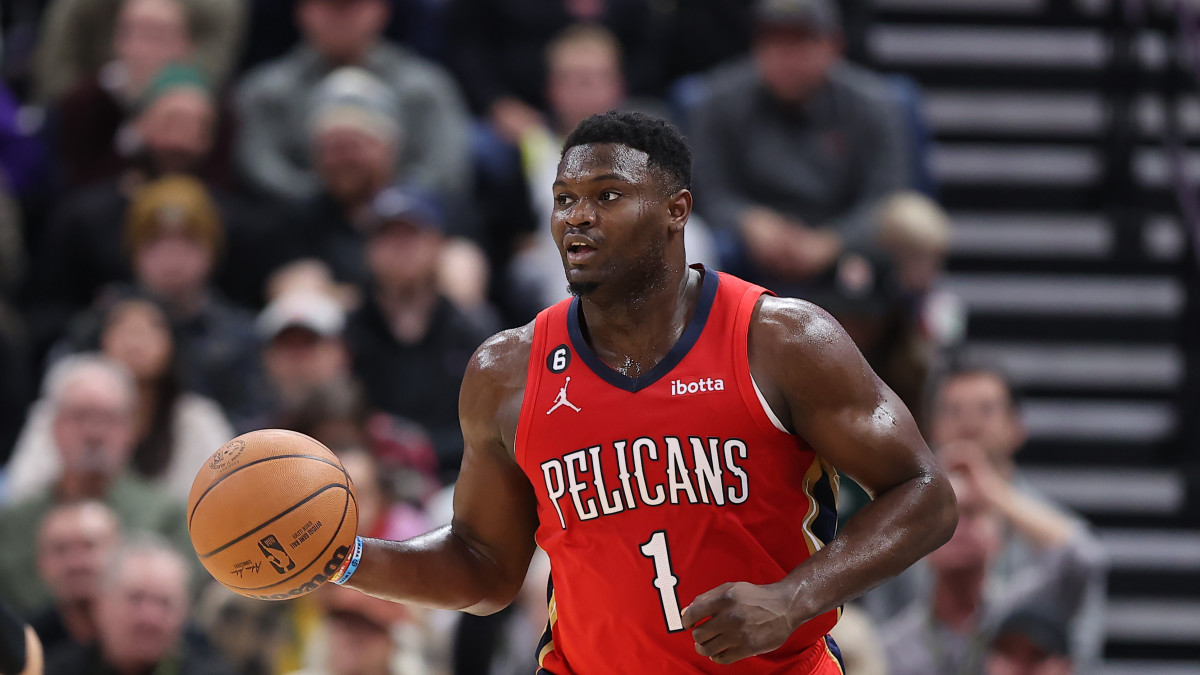 Happy Thursday. Yesterday wasn't our best effort. We lost a parlay in both leagues and otherwise went 3-4 NBA and 3-3 CBB. Worse things have happened, but this is still something to bounce back form. We need to be better today. In honor of the 400th ever Mike Bets, let's have a night. But first, a look at last night's action.
NBA
The Cavs got off to a fast start, and they did more than enough down the stretch to pull out a win over the Bucks. That's a really nice win for Cleveland, and it puts the East's top three (Milwaukee, Boston, Cleveland) within a game of each other. There's a pretty decent argument to be made that those are the league's three best teams.
Pascal Siakam continued his scintillating form with a 52-point, 7-assist, and 9-rebound performance against the Knicks, who saw their eight-game winning streak snapped despite 60 combined points from RJ Barrett and Julius Randle. Siakam is going to be in the running for some impressive accolades come the end of the season, and Toronto might need every bit of that to have a chance at the postseason. They're just 14-18 after their third win in twelve games.
The Warriors are a ghastly 3-16 on the road after falling behind 17-46 in the first quarter of their matchup with the Nets. The 1991 Kings somehow went 1-40 on the road (during a 25-57 season???), so no historical records are at stake here. But Golden State won't make the postseason, never mind a postseason run, if they can't start winning some more games away from home.
Jayson Tatum dropped 41, but it wasn't enough in Boston's latest loss. Tyrese Haliburton went for 33 and 8 to pace the Pacers. The Celtics have lost five of six and are looking pretty awful in the process.
The Bulls won their second straight to continue the bounce back from a 3-8 stretch. Chicago isn't particularly good, and we've now heard rumors of both Zach LaVine and DeMar DeRozan being unhappy. Does someone with decision making power finally see the signs and blow some things up? Probably not. In other news, the Hawks are 16-16. They're not good on either side of the court. Something needs to change in Atlanta too.
The Thunder took two in a row from the Blazers in Oklahoma City. OKC isn't good this year. They're 17th in SRS and 23rd in net rating and expected record. They are, at best, a borderline play-in team. But that's a pretty significant step forward. There's a real chance they win 35 games after failing to hit 25 the previous two years. With Chet Holgrem not playing a single minutes, that's a very encouraging sign.
The Kings got a 20-rebound triple-double from Domantas Sabonis and rolled past the Lakers. Any momentum LA had might completely disappear during Anthony Davis's extended absence.
The Clippers rolled the Hornets, and they're now 10-2 when Kawhi plays. They're a popular *if Kawhi is healthy pick for a reason.
CBB
North Carolina held off Michigan to make it two wins in a row over Big Ten opponents. The resume is looking a lot better than it was two weeks ago for the Heels. For Michigan, the record is now 7-4 with their best win coming against Pitt. They've played UVA, Kentucky, and UNC within two possessions, but close losses to good teams are essentially meaningless. There's a lot of work to do with conference play approaching.
TCU picked up a really solid win in Utah to move to 10-1. They've been shaky at times, but it's hard to be mad about the record.
Virginia Tech was 11-1. Now they're 11-2 after a loss to a pretty awful Boston College team. Conference road games can be brutal.
Auburn bounced back from a few losses with a demolition of Washington, who has not held up well against some of their better opponents.
Arizona State was down a starter last night, and they got absolutely smoked by San Francisco. That's a really solid win for the Dons, who are looking to make it back to the Dance after going last year.
Kansas State is 11-1 after getting past Radford.
Florida Atlantic is also 11-1 after rolling past Northern Kentucky.
LSU is 11-1 as well after sneaking past ETSU.
St John's had a golden opportunity to get to 12-1 and make a statement with a road win against a subpar Villanova team, but they were easily done away with after a good start. Nova has won five in a row after a terrible start to the year.
Cal (1-12) is finally on the board with their win over UT Arlington.
Clemson rolled past Georgia Tech to move to 2-0 in ACC play.
TODAY'S PLAYS
NBA record: 56-56-2 ATS, 13-16 ML, 2-6 O/U, 0-5 parlay, 0-1 props, -18.80 units
PARLAY: Jazz, Pelicans MLs (-125)
Let's get on the board with parlays. The Pelicans have quietly lost four in a row, but they've had two days of rest and get a bad Spurs team at home. The Jazz have been playing fine, and they get a Wizards team in absolute free fall at home. Both should win.
CBB record: 38-41-1 ATS, 3-8 ML, 3-2 O/U, 2-2 parlay, -8.5 units
This is a big game between teams with a combined record of 21-5. Boise has been more convincing and has more big game experience to lean on after last year's tournament appearance. I like them here.
Creighton has lost six in a row to fall to 6-6, and this figures to be an ugly Big East battle. Give me the under.
Missouri is 10-1 but got boat raced by Kansas in their one Power 5 game. Against a good Illinois team in Champaign, they struggle to cover a pretty small spread.
PARLAY: UNLV ML, Louisville/NC State U145.5, NC State ML (+150)