Mike Bets #405
6 min read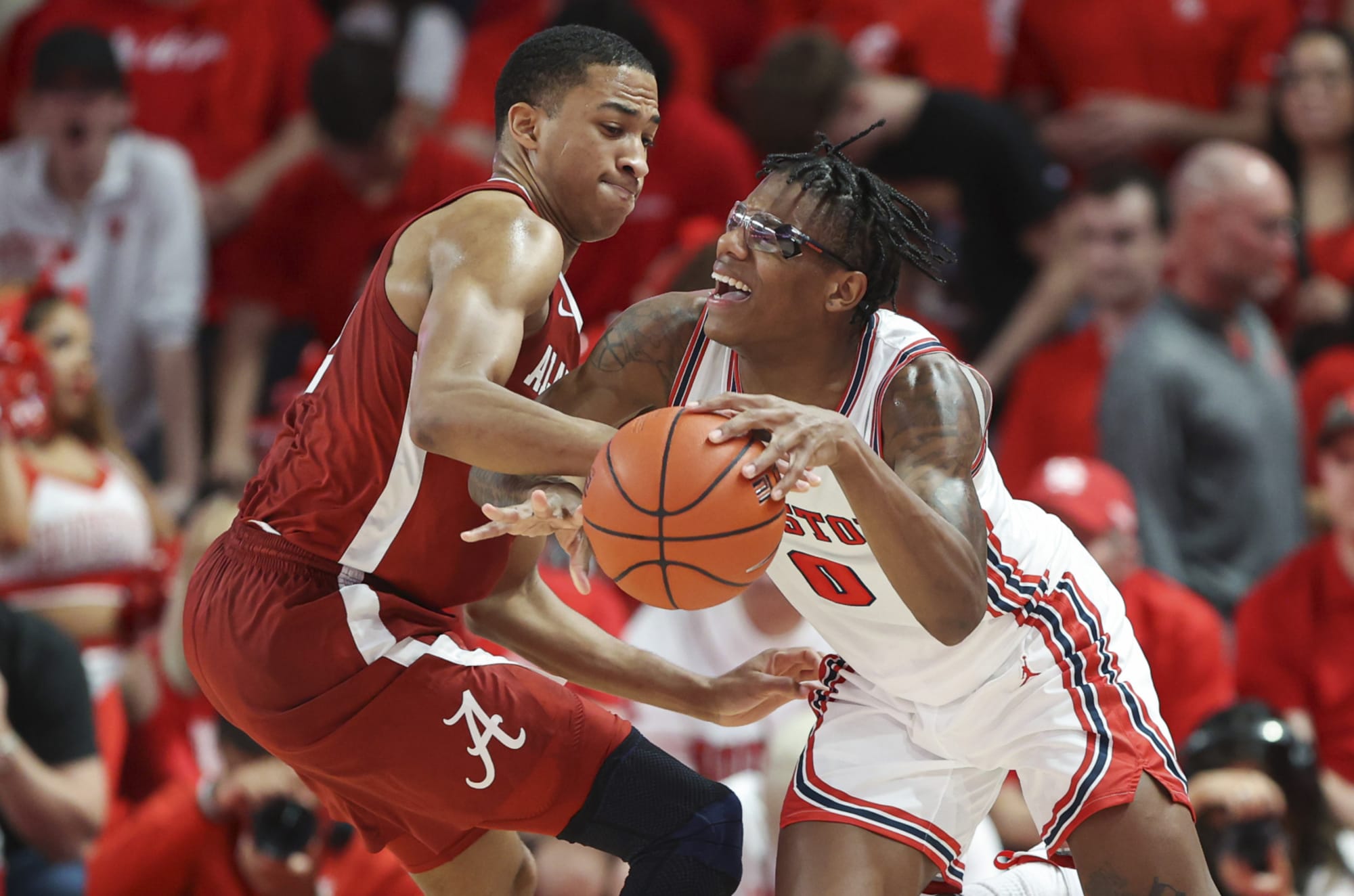 Happy Wednesday. Yesterday wasn't our finest hour. The Nuggets came back late to knock off the Kings and seal a 3-5 NBA day, and the CBB record was basically a wash at 1-1. Let's bounce back today. But first, a look at yesterday's action…
NBA
LeBron dropped 28, Thomas Bryant matched a season high with 21, and Russell Westbrook chipped in a 15, 13, and 13 triple-double as the Lakers won big in Orlando. The loss snapped a five-game home winning streak for the Magic, who have still won eight of ten and sit just 2.5 games out of the play-in ahead of tonight's trip to Detroit. The Lakers are the same distance behind the Warriors and the West's 10 seed.
The Wizards led by 11 at half and held off the Sixers down the stretch to pick up a big win. Kristaps Porzingis led the way with 24. It was a waste of some pretty massive individual efforts for Philadelphia. Joel Embiid scored 48, and James Harden dropped 26 and dished out 13 assists. Washington is still just 4-14 in their last eighteen games, but they find themselves only 1.5 games out of the play-in after three wins in four tries.
Jayson Tatum and Jaylen Brown combined for 77, and the Celtics gradually pulled away from the Rockets. Boston has a full two game lead at the top of the East, though the Bucks will have a chance at cutting into that in Chicago tonight.
The Clippers got 20 points from four different players and another 15 from Kawhi Leonard, and they used a big third quarter to win in Toronto. Pascal Siakam had another big game in a loss, and it's probably well past time for the Raptors to consider a move that redirects their competitive window. They're 15-19 and holding on to a play-in spot, and the 28 year old Siakam could fetch quite a return in his current form.
The Hawks are another team that has to be eyeing a shake-up, though their best player might not figure into that equation quite yet. Atlanta is 17-17 after a loss in Indiana. They are just half a game behind the sixth seed, but this is a team that wanted to do a heck of a lot more than compete for the last guaranteed playoff spot. Right now, that's their ceiling.
The Thunder outlasted the Spurs to keep pace with the Warriors at 1.5 games back of the play-in. Oklahoma City has won four of five after a five-game losing streak stopped their momentum, and they'll have a good chance to make it five of six in Charlotte tomorrow night. This is still not a particularly good team, but you don't need to be all that good to compete for the play-in.
The Suns rolled in Memphis, handing the Grizzlies their fourth loss in five games, a stretch that includes three double digit losses to other Western Conference contenders. In Memphis's defense, they also won by double digits in Phoenix five days ago, but it's easier to craft a narrative when you ignore that game. Duane Washington Jr scored 26 off the bench for the Suns, and it was all hands on deck in Devin Booker's absence as seven other Suns joined Washington in scoring in double figures.
Luka did the 60-point, 21-rebound, 10-assist triple-double thing. It's hard to use words that do it justice. Calling it the first 60, 20, 10 game in NBA history probably does the trick. Two other players have come close. Elgin Baylor once went for 52, 25, and 10. And then, of course, there's Wilt. He did 51, 29, and 11 once. He also did 53, 32, and 14 in a game where he shot 12 less free throws than Doncic did last night. James Harden's 53, 16, and 17 night wasn't far off either. It was an incredible showing from Luka, and Spencer Dinwiddie and Christian Wood deserve credit for chipping in a combined 44 points to help keep Dallas in the game. Of course, needing a historic performance from your best player to win at home against a Knicks team that got 2 combined minutes from Jalen Brunson and RJ Barrett probably isn't ideal. We've talked about the over-reliability issue the Mavs have here, and nights like this only emphasize the problem. Dallas can't win a title with this kind of balance.
Klay Thompson and Jordan Poole combined for 53, and the Warriors held off the Hornets in a game that became much closer than it needed to be. I say this as someone who had to needlessly sweat a -3.5 line; Golden State deserves credit for every win it can get without Steph. Keeping pace in the play-in race with Curry sidelined is huge.
The Kings led 32-20 after the first quarter, but they gradually lost that lead before seeing it crumble completely in the fourth. It's a tough loss. They had the Nuggets on the ropes, and then they didn't. Sacramento is just 4-6 since the 13-5 stretch that launched them up the Western Conference standings. Last night's games pushed them back behind the Mavs and into the 7 seed. This is the hard part now. The initial push was made. Can they find a way to sustain that level of play throughout the season?
CBB
Marquette rolled past Seton Hall, who's now 0-3 in Big East play and hanging to any at-large hopes by a very thin thread. It's a good win for the Golden Eagles. Win the games like this, and you're in a great spot come March.
Texas A&M needed a really strong second half to get past Northwestern State, but they got it. A&M has been very inconsistent to start the year, but this win (and the one that will presumably follow against Prairie View in two days) might give them the momentum they need to deliver the strong SEC showing that their tourney hopes will require.
TODAY'S PLAYS
NBA record: 61-63-2 ATS, 14-21 ML, 6-9-1 O/U, 1-6 parlay, 0-1 props, -24.86 units
The Magic have still won eight of ten despite the loss last night. This is a team that's playing well and should be brimming with confidence. The Pistons have lost nine of ten. I like Orlando to bounce back here.
The Wizards are playing some better basketball lately, and the Suns have largely struggled without Booker. Washington won in Phoenix last week; they can win in Washington tonight.
The Heat have played eleven straight games that would have hit this under, and that number would be at twelve if we only included regulation. The Lakers aren't good enough to dictate pace and the game in a way that should change that.
The Nets are the hottest team in the league. The Hawks are struggling and just played last night. I like Brooklyn here.
The Bucks will be without Khris and Jrue tonight, but this line is still a little small. Chicago is a good place to bounce back in.
Let's try this again. It's hard to beat the same team two nights in a row.
The Warriors played last night and remain relatively unconvincing without Steph. I like a Jazz team that could use a win to grab one here.
CBB record: 39-44-1 ATS, 3-8 ML, 4-2 O/U, 4-2 parlay, -7.2 units
This will be a good test of how competitive Villanova is actually going to be in Big East play. I'm not a believer.
This is a tough spot for Duquesne, going on the road to play Dayton in their first A10 game. But this line is pretty big for a team that has largely competed well on the way to 10-3. I think they can stick with the Flyers here.
Florida hasn't been particularly impressive so far, and going into Auburn and competing is a big ask.
Arkansas has been more dominant against a (slightly at least) more difficult schedule. I like them to cover here in a battle between 11-1 teams.
This is a really small line. Mississippi State is good, but the jury is still out on just how good. Beating Alabama would be a big accomplishment.
St John's is 11-2, but they've yet to show too many signs of being able to accomplish anything beyond basic competence. I like Xavier here with a small line.
PARLAY: Tennessee, Georgia, UCF, UNLV, New Mexico MLs (+345)