Mike Bets #410
7 min read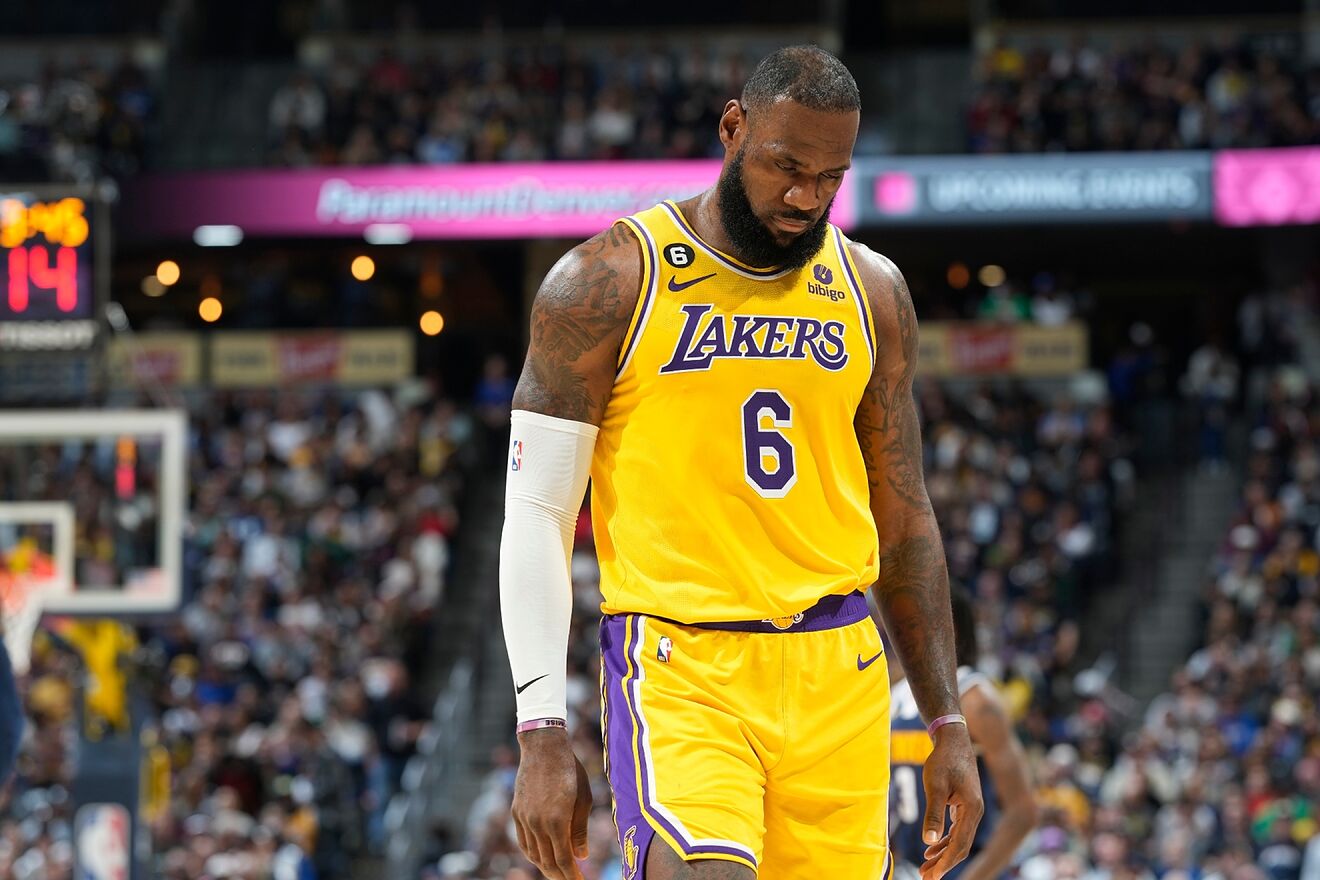 Happy Wednesday. Don't look now, but we may be hot. The NBA record was 2-2, but the CBB record was 6-1. That's two really good days in a row. Let's keep it rolling. But first, let's take a quick look at last night's action.
NBA
The Thunder didn't need SGA to pound the Celtics. They won the second and third quarters by a combined score of 88-58. OKC is 16-21 and just a game and a half out of the play-in. For Boston, a single loss, regardless of how ugly, doesn't mean a whole lot of anything outside of the fact that it opens the door for the Nets to tie them at the top of the East with a win tonight.
Jrue Holiday returned and Giannis dropped a career-high 55 as the Bucks beat the Wizards. A 10-point home win over a Washington that lost Bradley Beal (again) in the first half and saw Giannis score 55 doesn't do a whole lot to assuage concerns about the current production of the healthy supporting cast around Antetokounmpo, but a win is still a win. The Bucks will take it.
The Kings, sparked by DeAaron Fox's 37 points, just barely held on to beat the Jazz in Utah. The Jazz still have the metrics of a decent enough team, but they've been stumbling lately. Over their last fifteen games, they're 5-10 with a net rating that ranks 22nd in the league. With the Timberwolves, Lakers, and Thunder all within a game and a half and doing enough to stay afloat, Utah needs to find a way to turn things around.
CBB
Marquette played a great second half to ease past St John's on the road and keep chugging along. St John's is now 1-4 in Big East play, and the odds of a successful turnaround get lower with each additional loss.
Kansas outlasted Texas Tech in Lubbock to move their Big 12 title and national 1 seed chase forward without a hitch. It's another tough loss for Tech, who's now fallen to TCU and Kansas by two or less possessions to open conference. They're going to need to win some of those games to keep their tourney hopes alive.
Kansas State dropped 116 in a wildly impressive win in Austin. There were some things for the Wildcats to prove in Big 12 play after their great non-conference start, but they're off to a great start here too after knocking off West Virginia and now Texas.
Alabama crushed Ole Miss in a game without too much individual meaning, but it's another early whack at the nail in the coffin for an 8-6 Rebels team.
It was a tough night for Mississippi schools as Mississippi State also lost big to Tennessee. State is still 11-3, which is a good position to be in, and the win over Marquette is big. But they haven't been very competitive against either Tennessee or Alabama, and we could see the losses start to pile up here in a tough SEC. The bubble and plenty of stress likely await the Bulldogs.
Pitt continued their ridiculously impressive run with a win over Virginia. This was a team and program that looked dead in the water under Jeff Capel, and they're now 11-4 (4-0). Props to Pitt. For Virginia, this is another conference loss (two in four tries), as the close wins have started to turn into close losses. They should be fine, but the "title contender" tag isn't as appealing as it might have been a few weeks ago.
Wisconsin held off Minnesota. There's not a whole lot else to say there. Minnesota isn't a tourney team, so the Badgers did well to avoid a bad loss.
There are no more undefeated after New Mexico fell to Fresno State. That's not a good loss regardless of what number loss it is, so there's reason to be upset beyond the fact that the record is 14-1 instead of 15-0. But it won't sink the Lobos either; they're still in a good spot.
Syracuse beat Louisville 70-69, which is one good chance at an ACC win missed for the Cardinals. You have to wonder how many more they'll get.
Michigan State crushed Nebraska. The Cornhuskers have two solid wins – Creighton, Iowa – but it's a little difficult to see them getting the volume of wins they'll need to go dancing. They're an underwhelming 8-7 (1-3) right now.
Kentucky did well to pick up what is probably their best win of the season against LSU. Maybe you say Michigan at a neutral site over LSU at home, but the point is that the pickings are slim for UK in terms of good wins. Starting that tally in conference play is big. This was also a pretty good performance from the Tigers. They covered the spread pretty easily and gave Kentucky a game in their building. LSU looks pretty good so far in conference play.
Creighton smashed Seton Hall. The tourney isn't happening for Seton Hall, but it still might for Creighton. There's still no great read on them after their 6-0 start, the 0-6 stretch that came after it, and then a loss to Marquette before blowouts of some of the poor Big East teams. I couldn't tell you if they're good, but the resume should be good enough at this rate.
Utah State did the job against Air Force to move to 13-2 (2-0). They continue to look like a good bet to go dancing.
Boise State got a nice win against San Jose State. That'll help them stabilize a little bit. They still have plenty of work to do for an at-large bid. It was another solid effort for the Spartans. They're still 2-1 in Mountain West play after an impressive start. They would have plenty of work to do for any tourney spot too, but they have to be happy with the last few weeks.
TODAY'S PLAYS
NBA record: 69-71-2 ATS, 17-23 ML, 10-12-1 O/U, 1-6 parlay, 0-1 props, -23.93 units
The Cavs are good. The Suns are reeling without Booker, having lost six of seven. They've had a number of pretty ugly losses in there too. This line isn't very big, especially for a game in Cleveland.
The Grizzlies have been playing well the last week or so, and I like them to roll past Charlotte here. The Hornets are capable of a good performance every now and then, but they're bad and lost big often.
The signs point to OKC here. They just walloped the Celtics and should have SGA tonight as far as I can tell. And Orlando has played three pretty brutal games in a row. But the Magic were playing really well before that stretch, and I like them to bounce back here.
The Spurs have been truly abysmal on the road lately, and the Knicks have started to find their groove again. This one shouldn't be close.
This line probably means the Raptors are going to win by 4,000 because there's no way they should be favored against the Bucks so substantially, even after Milwaukee played last night. But we fear the deer here at Mike Bets. There's value here. The Bucks can win this game and, frankly, probably should.
The Pels are really good at home, and the Rockets are really bad on the road. I like New Orleans to win this one going away. They have some bouncing back to do after two straight road losses against good teams.
I have zero trust in the Hawks at this point, and I like the way the Kings are playing. I'll take them to win here at home even after they played last night.
8-8 isn't exactly an impressive home record for the Lakers. Only two of those eight losses have come by more than 6 points though. They've been consistently competitive at home. The Heat are playing better, but I still like LA to cover here.
The Pacers play fast and average about 231 points per game. The Sixers play slow and are down at 220. In Philly, I like the Sixers to control the pace and keep this one a little lower. Give me the under.
The Grizzlies have the best defensive rating in the league. They should be able to hold the Hornets low enough to get the under there.
The Knicks average about 225 points per game. The Spurs play fast and average more than 230 per. This one should go over.
Both teams average about 222 points per game. Bucks-Raptors games tend to be rock fights. I like this one to go under.
I don't think they're getting to 236. The Nets play pretty slowly, and the Bulls aren't especially high-scoring.
This is a system play. When the total is in the 240s, we take the under.
The Heat have topped 225 in just three of fifteen games.
CBB record: 51-50-1 ATS, 6-11 ML, 4-2 O/U, 4-3 parlay, -2.2 units