Mike Bets #411
9 min read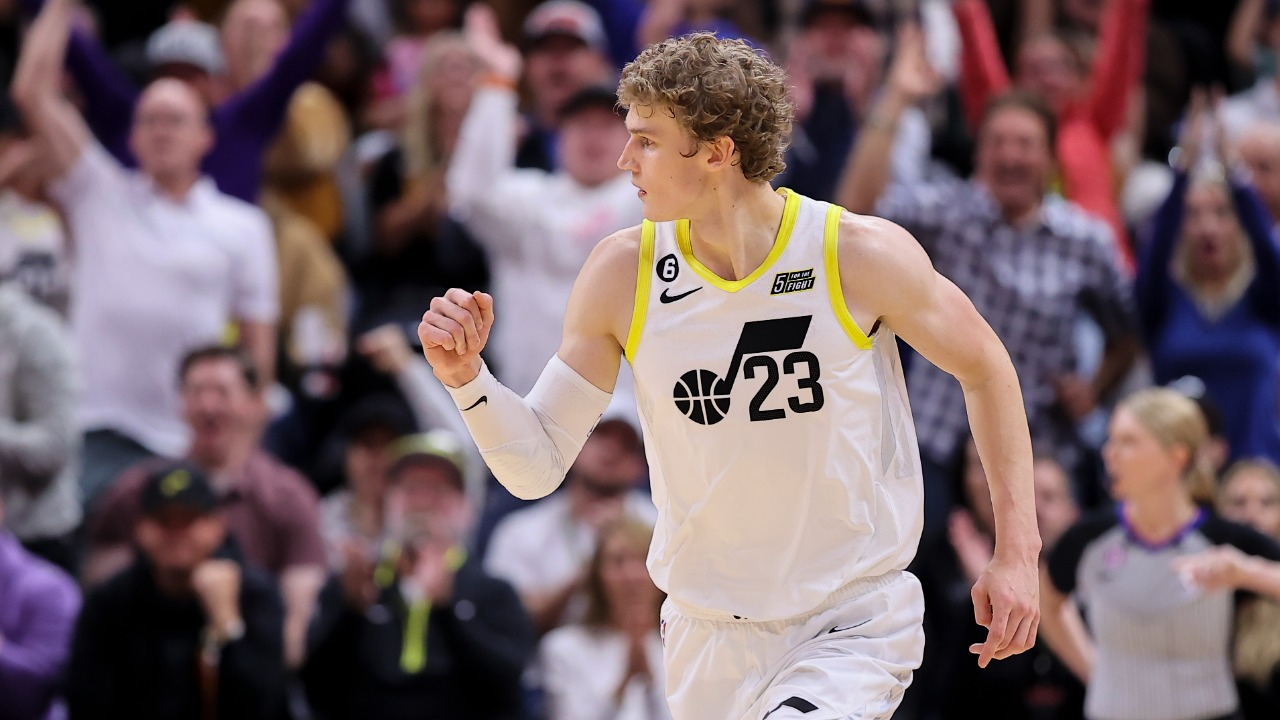 Happy Thursday. We might be hot. Yesterday was another good day. The CBB record was 6-5 and slightly positive. The NBA record was 10-5. Let's keep the machine moving forward tonight. But first, a recap of yesterday's action…
NBA
The Suns almost had a really nice win over the Cavs, but Cleveland came back late to protect the home court. Things continue to spiral in a negative direction for Phoenix. They're 2-8 without Devin Booker and have just two games as a buffer between them and the 11 seed. That gap gets smaller just about every other day. This is four losses in a row, and the next nine games – Heat, Cavs, @Warriors, @Nuggets, @Timberwolves, @Grizzlies, Nets, Pacers, Grizzlies – could get ugly. That's a tough stretch even with Booker healthy.
The Grizzlies were winning by 29 after three quarters, and then they combined for 63 fourth quarter points with the Hornets to go two points over the total. I might have been unhappy about that result.
Buddy Hield dropped 24 to lead seven double digit scorers for the Pacers, who gave the Sixers everything they could handle on the road after a big fourth quarter comeback led to OT. The Sixers also had seven double digit scorers, including five players with 17+ points. Philly has been sitting around that 5 seed for a while now, but they're keeping close to the teams above them and maintaining a three-or-so game distance from the teams below them.
The Magic are only three games out of the East play-in after beating the Thunder last night. If they can rebound with some more wins after that brutal three-game losing streak (the winnable games part of this was far more brutal than the volume of losses), they're still very much alive. They had been playing really well about a week ago.
The Knicks didn't beat the Spurs by a lot, but they held on to pick up the win. That's all that matters. It's shaping up to be one heck of a fight between the Knicks, Pacers, Heat, and maybe even the Hawks for that 6 seed and a guaranteed play-in spot. Every win counts.
Giannis dropped 30, 21, and 10, and the Bucks managed to win in Toronto on the second night of a back-to-back and without Jrue Holiday and Khris Middleton. They very nearly didn't after blowing a massive lead in an incredibly short amount of time late in the fourth, but they survived a brick-fest overtime to finally get that elusive win over a Raptors team that's often been a thorn in their sides. They're back within a game of the Celtics after another mini losing streak for Boston. It's a frustrating loss for Toronto. They almost pulled off a miracle, but instead they're sitting a full game out of the play-in. It's been a brutal 5-13 stretch for them since a 11-9 start, and you have to continue to wonder how long they'll hang on to postseason hopes before making some sort of move.
The Pelicans easily beat the Rockets even without Zion and BI. CJ McCollum has been really good lately; he's scored 26+ in six of ten games and is shooting 50.5% from three over that span. New Orleans is just half a game back of Denver and Memphis at the top of the West.
The Timberwolves have had a good week. They got Portland at home last night, which is the kind of game you need to win as a team looking for a play-in spot. Props to them for getting the job done. Utah has just half a game of safety now. Minnesota and Los Angeles have been closing the gap quickly.
The Nets weren't going to win forever, so losing big in Chicago isn't all that big of a deal. It's a good win for the Bulls though, and it puts them up in the 10 seed for the time being. Patrick Williams stepped up with 22 points, his highest tally of the season by 5 points and one of his five best scoring games of all time.
The Warriors have been winning a ton of close games lately, and it finally bit them last night against the Pistons. With Steph aiming to return in about a week, Golden State has still done a more than admirable job without him, and home games against the Magic and Suns being the only thing between today and his expected return date next Friday should be a promising sight.
The Hawks pulled out the win in a really good game in Sacramento. Eight players, four from each team, scored 20+ points. That's good stuff from Atlanta. They need to win games and keep their hold on a play-in spot safe.
The Lakers have won three straight, and they're just a game out of the play-in. They picked up a nice win over the Heat last night without both LeBron and AD, which would have been unthinkable earlier in the season. LA isn't good, but they've been much more competent after that really tough opening stretch. The play-in is very much a possibility here.
CBB
Michigan picked up another really solid home win, holding off Penn State to improve to 3-0 in Big Ten play. Their resume has improved rather dramatically this week; they're up to 77th in NET after falling outside of the top 100 with the loss to CMU. There's still plenty of work to be done, but this was a season-saving stretch. Credit to Juwan Howard and Co.
UConn is suddenly stumbling. They've been pretty unconvincing in Big East play after two closer-than-expected wins over Georgetown and Villanova and now consecutive losses to Xavier and Providence. Xavier and Providence are good teams and beating them on the road is never going to be easy, but this hasn't been the commanding start to conference play one would have expected after UConn's start to the season. It doesn't get a whole lot easier from here either. Creighton visits this weekend before a trip to Marquette.
Georgia Tech beat Miami, which is not ideal for Miami. They're at a point – 13-2 (4-1) – where individual losses aren't going to harm their tourney chances, but there's a chance they look back at this one with some regret after barely missing out on a conference championship or a certain seed in March. We also have further proof here than winning college basketball games on the road is simply never easy.
Arkansas did really well to run past Missouri in the second half. An 0-2 conference start would have been less than ideal ahead of games against Auburn and Alabama. Missouri still did themselves proud though, leading at the half and sticking with Arkansas until the end. This is a good team.
NC State got Duke at home, and they took advantage with an absolute massacre that will put their season back on track after a rough ACC start. Duke is going to be fine. They have a really nice win over Xavier at the top of a decent group of wins, but they've been far from convincing as any sort of national (or even conference) contender.
TCU struggled a bit in their first few games and didn't look all that great against some pretty bad competition. They've looked fantastic lately. Providence, Iowa, Utah, Texas Tech, and Baylor have all fallen to the Horned Frogs over the last month or so. Winning at Baylor is hugely impressive. The Bears are in a bit of trouble. Wins over UCLA and Gonzaga have all but wrapped up a tourney spot and a good resume barring complete collapse, but they were throttled by Marquette and are now 0-2 in conference play. They have some things to prove.
Georgia also took advantage of a big opportunity at home, and they're 11-3 (1-0) after beating Auburn. Road losses to Georgia Tech and Wake Forest won't sink a resume. Neither will the loss to UAB. And this was a really nice win. There's plenty of work to do here, especially in shifting national mindsets after the struggles of the Tom Cruise era, but an at-large play is very much in play if Georgia continues to win.
Charleston is 15-1 after beating North Carolina A&T with ease. The at-large hopes still have some room for error.
Iowa State went into Oklahoma and won. It's early, but the Cyclones are looking good after beating Baylor and Oklahoma. They went dancing last year, and they have good reason to believe they can do it again. Oklahoma, meanwhile, is up against a wall after two losses of 4 combined points to open Big 12 play.
Villanova took care of Georgetown to keep their at-large hopes at least feasibly alive. The Ewing era in Georgetown continues to struggle to find reasons to stay alive past this season.
UCF went into East Carolina and picked up a nice win. They need to consistently win in American play to keep the resume looking clean.
Texas A&M knocked off Florida. There's no such thing as an elimination game in January, but this was an important game for both teams and their currently subpar positioning. Florida is sinking.
Duquesne beat VCU, which is pretty impressive. Fordham has flopped so far in A10 play despite their impressive non-con record, but Duquesne is now 2-1 with a road loss to a good Dayton team the only stain. They might just have a shot at a bid.
St Louis is 9-6 after losing to UMass. They have a lot of work to do to turn their tourney hopes into reality.
Southern Illinois is off to a really good MVC start after wins over Murray State, Belmont, and now Drake. They might turn from tough team to legit contender. The three-point loss to 5-0 and Indiana State is the only thing keeping them off the top of the conference right now. Drake, meanwhile, is 2-3 after some close losses. They have some work to do.
North Carolina outlasted Wake Forest to pick up a solid home win. Both teams are in decent position right now, and this went about how it should with UNC winning at home and Wake covering by a point.
Clemson has been really impressive in ACC play. They're now 4-0 after winning at Virginia Tech. I'm not sure anyone would have picked Clemson @ Pitt to be the battle between the ACC's last undefeated (in conference play) teams, but here we are. They play Saturday. Virginia Tech falls to 1-3 in ACC play, and all three losses have come by 5 or less points. They need to find a spark to turn things around here.
Northwestern played a strong second half to beat Illinois at home. This was a really good performance after Ohio State came into Evanston and rolled the other day. At 11-3 (2-1) with only major conference losses, the Cats are in a good spot. Illinois might not be. They're 9-5 (0-3), and they've been getting knocked around in a lot of those losses. Wins over UCLA and Texas carry a huge amount of weight, but they will need to win some conference games at some point.
Nevada is 13-3 (3-0) after taking care of business against Colorado State, and they're in a really good spot to make the tournament for the first time in four-year Steve Alford era.
TODAY'S PLAYS
NBA record: 72-74-2 ATS, 19-23 ML, 15-14-1 O/U, 1-6 parlay, 0-1 props, -18.90 units
The Magic had to play a lot harder than the Grizzlies last night, and this just seems like a bad spot for them. I like Memphis to win going away. Seven isn't too many points.
I still believe in the Jazz. They need this win.
The Rockets really don't score very well, so their games tend to go low. But they still average about 224 per, and I like a good Jazz offense to take advantage of their poor defense while the poor Jazz defense allows the Rockets to get just enough going. Give me the over.
CBB record: 57-54-1 ATS, 6-12 ML, 4-2 O/U, 4-3 parlay, -1.6 units
Maryland will bounce back at some point, but the RAC is too powerful.
A hungry Purdue team that just let one slip at home will come out motivated tonight. Ohio State is really good but still beatable.
Go Bearkats.
UNT has rolled C-USA teams not named Florida Atlantic.
I don't believe in Iowa.
I don't think USC is all that good, but this is still a ton of points.
Pepperdine isn't all that good. I like a Santa Clara team that needs to stockpile wins to get the job done here.
San Francisco has been pretty bad in WCC play so far, and this isn't all that big of a line. The Zags can cover it.
BYU has really been turning it on lately. I think they get the job done tonight.
Washington has been pretty brutal, but Arizona hasn't been flashing much blowout ability. I think this line is too big.