Mike Bets #413
5 min read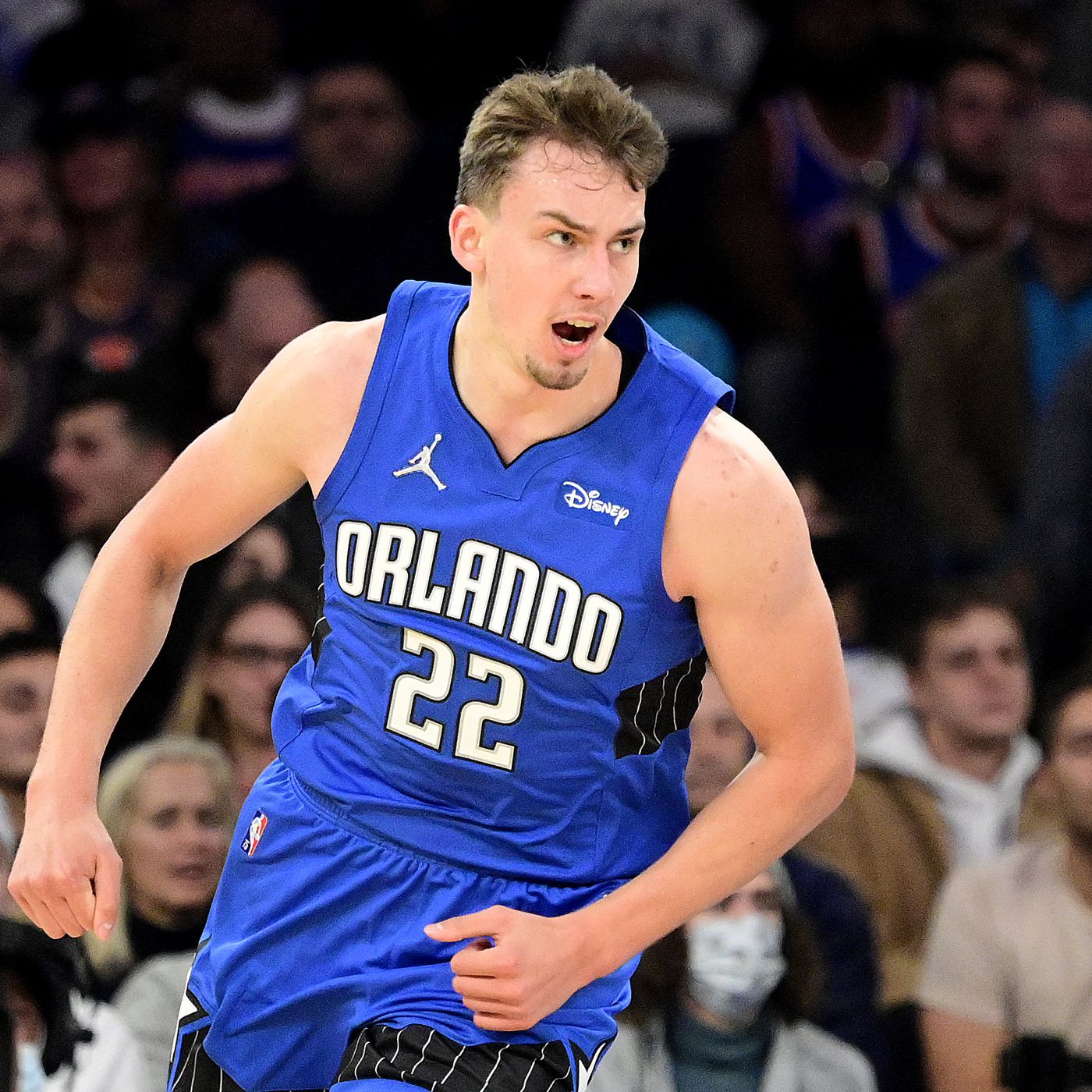 Happy Saturday. Yesterday was a slightly negative day. Western Michigan failed to cover, leading to an 0-1 night in CBB that kept us from breaking the 0 barrier on the year. And the NBA record was 5-5 with a +148 ML hit from the Knicks. It was essentially a wash. Let's get the momentum going again today, but first, a quick look at yesterday's action…
NBA
The Bulls went into Philadelphia and picked up a commanding win behind 41 points from Zach LaVine and Nikola Vucevic's fifth career triple-double. Chicago has won seven of ten, and that run has given them a game and a half worth of space at the bottom of the play-in zone. There's still work to do, but the Bulls deserve credit for re-balancing after a rough stretch.
The Pacers used the fourth quarter to pull away from the Trail Blazers at home. Indiana has won seven of ten too, and they're right there with the Knicks for that key 6 seed. Forty games in, the Pacers appear to be in that race for a playoff spot for good. Portland, meanwhile, is just a game ahead of the 11 seed Timberwolves after seven losses in ten games.
CJ McCollum continued his high volume scoring run, but the Nets came back in the second half to knock off a depleted Pelicans team. Brooklyn stays within a game of the Celtics at the top of the East and now holds sole possession of the second spot after Milwaukee's loss.
The Knicks held off the Raptors in Toronto with strong individual efforts from Julius Randle and Jalen Brunson. The Knicks are really solid. I can only say it so many times, but the Raptors are in a tough spot. They're really struggling with just three wins in their last fourteen tries, and they've dropped down to the 12 seed with a two game gap to make up. The trade deadline is only a month away.
The Thunder came out hot and rolled past the Wizards in Washington. OKC is hanging in there, just two games back of the Jazz in a crowded chase for the 10 seed out West. It's a tough loss for the Wizards. You want to beat beatable teams at home, and they missed a chance to keep pace with the Bulls here.
The Hornets all but beat the Bucks in a quarter after dropping 51 in twelve minutes in Milwaukee, and the Bucks were never able to fight back. In the grand scheme of things, this means nothing. The Celtics just got ripped apart by the Thunder minus SGA the other day. But it's a frustrating loss in Milwaukee given the recent struggles. They're two games back of the top of the East.
The Spurs beat the Pistons, and San Antonio, for now, is the clear odd man out in the race for the bottom three. They're a full two and a half games ahead of the Hornets. Put some emphasis on that "for now" though. The Spurs are 30th in the league (that's dead last) in net rating, SRS, and expected record. There's still time for the actual record to catch up with those metrics.
The Timberwolves have now won three in a row after a nice win over the Clippers. Los Angeles was down Kawhi and Paul George, and Minnesota deserves credit for taking care of business. Just half a game separates them from the play-in zone. The Clippers have lost five in a row, and Kawhi has played just 6 minutes over the last three games. That's not a great look.
Nikola Jokic produced another triple-double, and the Nuggets strolled past a Cavs team down Donovan Mitchell in Denver. Cleveland could have passed Milwaukee for the 3 seed with a win, but they'll settle for holding at half a game back in the 4 seed. Denver reclaimed the West 1 seed for the time being with their half game lead over the Grizzlies.
The Suns are 2-9 without Devin Booker after dropping a home game to the Heat. It's hard to find things to feel good about in Phoenix right now, and they're not many more losses away from falling out of a play-in spot.
The Lakers rolled past the Hawks to pull within one game of the play-in. Atlanta continues to underwhelm, and they're all the way down to a tie for the 9 seed.
CBB
Yale is 0-2 in Ivy League play after a home loss to a really bad Dartmouth team. With Princeton and Cornell off to good starts, there's plenty of work to do for the Bulldogs.
Cal crushed Stanford in as ugly a major conference matchup as you'll find. It was a slow day in college basketball.
TODAY'S PLAYS
NBA record: 76-76-2 ATS, 20-23 ML, 18-17-1 O/U, 1-6 parlay, 0-1 props, -16.10 units
The Jazz still need wins to keep their spot in the play-in, and this is a tough spot for the Bulls the night after their win in Philly.
Spurs Celtics O234.5
Bulls Jazz O237
All four teams average at least 230 points per game. Let's hit some overs tonight.
The Warriors are 4-1 over their last five, but zero of those wins came by more than 6 points.
I have a system – bet the under when its 240+. The Kings and Lakers are breaking the system. They topped 250 last time they played about two weeks ago.
CBB record: 60-58-2 ATS, 8-13 ML, 4-2 O/U, 4-3 parlay, -1.9 units
Nebraska has been pretty poor on the road, but Minnesota is bad enough for it to not matter much.
I think Georgia is better than Florida. They at least keep this one close.
Wisconsin is 3-0 in conference play. Illinois is 0-3. The Badgers cover.
Southern Illinois has a good team, and they should beat UNI here.
Go Blue.
St Louis has done simply nothing to deserve this kind of line. The Bonnies cover.
The Aztecs beat a superior team in UNLV by 9 on the road the other day, and Wyoming is capable of losing by double digits at home.
Villanova isn't good this year. I won't leave this hill.
UAB, FAU, and North Texas will always get my bet against other C-USA teams when the line is this small.
This is a disrespectful line. LSU is better than A&M and will take care of business on the road.
FIU is really bad.
I trust Santa Clara. They'll put up a good performance against the relatively (at least in comparison to past years) vulnerable Zags here.
ML PARLAY: UNC, Missouri, Providence, Duke, FAU, Wake Forest, San Diego State, UAB (+390)
ML PARLAY: Georgia, Wisconsin, LSU, Utah State, St Bonaventure, Clemson, Xavier (+60000)
Let's have a Saturday.