Mike Bets #414
7 min read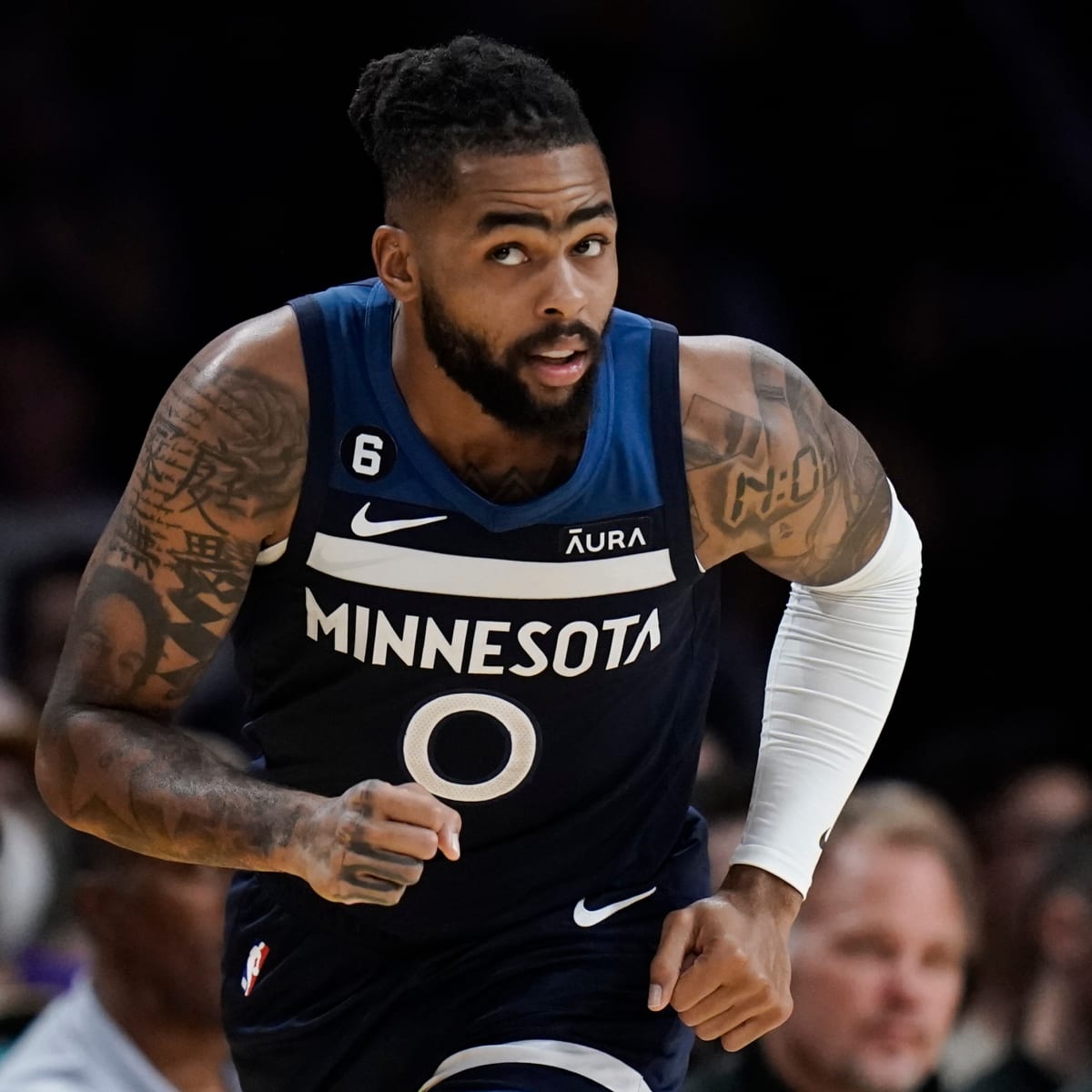 Happy Sunday. Yesterday was an up-and-down day. The NBA record (4-1) was really good. The CBB record (4-10) was less stellar. It would have been much better if UAB hadn't blown a double digit second half lead to mess up a +390 parlay, but what are you gonna do? Let's rebound today. But first, a brief look at yesterday's action…
NBA
The Celtics beat the Spurs in a non-surprise that pushed their lead at the top of the East to a game and a half.
The Mavs beat the Pelicans (down Zion, BI, and CJ) in another non-surprise, and it gave them a two-game lead over the 5 seed Kings.
The Bulls held off the Jazz for a nice home win behind 71 combined points from DeRozan and LaVine. Chicago has been playing well lately, and they have a full two game edge over the 11 seed Wizards and have (temporarily) passed the Hawks for sole possessions of the 9 seed. Utah is now tied with the Timberwolves and Lakers for the 10 seed. They need to turn things around.
The Magic picked up a good win in Golden State. They're not quite dead in the water yet out East with a 3.5 game deficit in the play-in chase.
The Lakers edged out the Kings in a track meet, and the win will put them in that aforementioned tie for the 10 seed. It's been a really good stretch for Los Angeles despite Anthony Davis's absence, and they deserve a lot of credit for it.
CBB
Some quick game notes…
Marquette beat Georgetown 61-37 in the second half alone. Georgetown did win the first half by a bucket to be fair, but the clock has to be ticking fast on the Pat Ewing era.
Michigan State held off Michigan in a Breslin Center rock fight. It was ugly all around, but Sparty deserves props for pulling it out with a strong finish to the first half and some quick punches to open the second half. Both teams have some work to do, but that especially applies to Michigan. Neither is in too dire of straits quite yet though.
Kansas won comfortably at West Virginia, and the Mountaineers are suddenly 0-3 in Big 12 play and in some trouble. This conference slide happened to them last year too; they'll be hoping to stop it before it becomes too late this time around.
UConn bounced back with a solid win over Creighton. They needed it after their losses to Xavier and Providence.
Washington State (really bad) beat Arizona (looked good but has been very unimpressive in Pac 12 play). That's a really bad loss for Arizona.
Texas knocked off Oklahoma State with a strong finish to the game. It's another missed opportunity for the Cowboys, who are 9-6 (1-2).
Alabama crushed a Kentucky team that's 10-5 (1-2) and in rather great need of more quality wins.
Gonzaga held off Santa Clara. It was a strong effort for Santa Clara, and they'll still have some chances to pick up the wins they need to get an at-large bid. Gonzaga, meanwhile, looks more vulnerable than they have in years. They're an easy and obvious tourney team that will get a good seed barring unexpected change, but this is no juggernaut.
Auburn picked up a good-looking win over Arkansas. There were questions about good the Tigers were exactly, but a commanding home win over a really good Razorbacks team will answer a lot of questions.
Illinois finally got on the scoreboard in the Big Ten with a win over a Wisconsin team down Tyler Wahl.
Duke needed everything they had to beat Boston College. They'll very likely go dancing, but this is not a particularly impressive Duke team.
Iowa State went into Fort Worth and won. A blowout loss to Iowa made State looked a little questionable despite their record, but they've been great in Big 12 play so far and now own wins over Baylor and TCU. They might be a top three team in the conference.
Xavier beat Villanova on the road. Nova is 8-8 (2-3) and on the ropes.
Kansas State went into Waco and won in OT. They've been awesome this year and are now 14-1. Texas might have something to say about it (and Kansas is the top dog until someone knocks them off), but it might be Iowa State and Kansas State with them in that top three. Baylor, meanwhile, is 0-3 in conference. There's no reason to panic quite yet, but there's work to do here.
Missouri barely held off Vanderbilt, but they got the job done. A home loss to Vandy isn't something you want sitting on the resume as a team looking to push up into bracket security.
UNLV won at New Mexico to jumpstart their tourney hopes after two straight losses. New Mexico has now lost two in a row after their 14-0 start. The job isn't done quite yet for the Lobos. They need to keep winning.
Charleston is 16-1 after getting past Delaware with relative ease.
North Carolina rolled Notre Dame to avoid a bad home loss.
Providence held off St John's to move to 14-3 (6-0). St John's is 1-5 in Big East play and all but dead.
Nebraska needed OT, but they won at Minnesota to keep some semblance of at-large hopes alive.
VCU crushed Davidson. The A10 is an interesting place this year, but the Rams might be well-poised to make the tourney.
Florida got past Georgia at home. That might not do a whole lot for the Gators, who still need to make a lot happen to get back on the right side of the bubble, but this was a winnable road game for a Georgia team that needs wins to really make their at-large hopes realistic.
Memphis was down 8 at half, but they roared back to beat ECU and avoid a loss they didn't want on the resume. This unfortunately applies to most games in the American.
Indiana State is 6-0 in MVC play after rolling UIC.
Florida Atlantic needed to hold on late, but they did to move to 14-1 (4-0). They're right there with Charleston as a mid major team outside of the usual Gonzaga, St Mary's, etc. crowd that could very well earn a single digit seed in March if they keep winning. This is far more realistic for FAU than Charleston given the C-USA's relatively quality versus that of the CAA.
Mississippi State picked up a much-needed SEC win over Ole Miss to open their conference account.
Wake Forest eased past Louisville to avoid the bad loss. The Cardinals are now 0-5 in conference play.
Clemson edged Pitt to become the only remaining undefeated team in ACC play. I really like the Tigers, but I'm still impressed with where Pitt is after their start to the season. Both of these teams should end up dancing.
Nevada is 14-3 (4-0) and looking like a good bet to make the tourney after hosing San Diego State. The Spartans managed just 40 points, and any tourney hopes they had a week ago have faded fast.
San Diego State held off Wyoming, and they very much look like a tournament team too.
North Texas played a really good second half to improve to 13-3 with a win over MTSU. They don't have a whole lot of room for error, but an at-large bid is in play for them too.
Texas A&M smacked LSU to improve to 2-0 in SEC play. That's a nice start for an Aggies team that's struggled with consistency.
Richmond beat Duquesne. Duquesne is not looking like a threat for an at-large bid. The A10 might be limited to two bids this year if they can even get there.
Boise State crushed Utah State at home. The Mountain West has a lot of teams – Nevada, San Diego State, Boise State, Utah State, UNLV, New Mexico – with legitimate tournament aspirations, and it's really hard to see more than four of them ending up with good enough records to get there. They might eat themselves.
Oklahoma won a narrow game in Lubbock. Texas Tech is 0-3 in Big 12 play and not in a great spot despite all of the losses being competitive. This could be a season-defining spark for the Sooners (or just a win).
Oregon went into Utah and won, which isn't great for Utah. Oregon isn't very good. The Pac 12 is going to have to fight hard for bids come March. It's ugly out there.
UAB suffered an abysmal loss to FIU. Terrible. Awful. Brutal. Perhaps unforgivable. That will shrink their at-large hopes pretty significantly.
NC State picked up another nice win, winning on the road against Virginia Tech. Tech, meanwhile, is 1-4 in ACC play and not looking very good not long after their 10-1 start.
TODAY'S PLAYS
NBA record: 77-77-2 ATS, 20-23 ML, 21-17-1 O/U, 1-6 parlay, 0-1 props, -13.23 units
The Clippers don't even average 220 per game. There's no way this gets to 235.
The Timberwolves could end up in the play-in all by themselves. They just need to beat the Rockets. I like them here.
With Luka not expected to play and the Mavs coming off a game last night, I like OKC to cover at home here.
I'll be at this one. Let's root for points. With Embiid out, the Sixers might open things up a bit more pace-wise.
We're in auto-mode when it comes to betting against the Suns right now.
CBB record: 63-64-2 ATS, 9-15 ML, 4-2 O/U, 4-3 parlay, -8.4 units
I don't think Cincy is very good.
This is a lot of points to be giving a Big 10 home team, even if Purdue is the visiting team.
Maryland needs to bounce back at some point, and this is a good opportunity. Ohio State is just 3-3 away from home. This is a winnable game.