Mike Bets #415
6 min read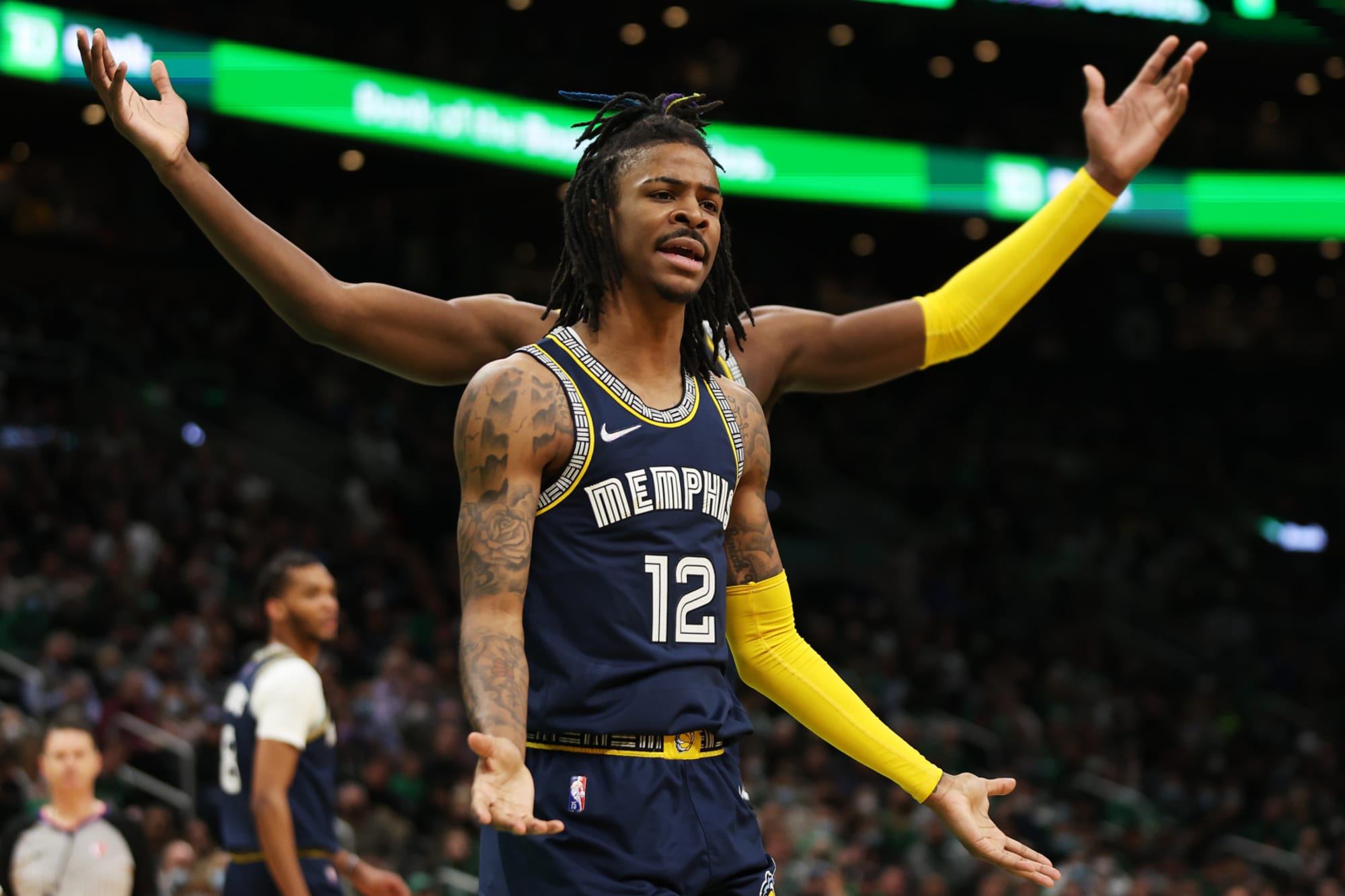 Happy Monday. Yesterday was another really good day with a 5-0 NBA record and a 2-1 CBB record. Last week was a great week. I went up almost 20 units on NBA plays. We're back. New year, new me in the gambling world. Let's keep it rolling this week. But first, a look at yesterday's action…
NBA
The Sixers didn't need Joel Embiid to roll past the Pistons in Detroit in an outcome that shouldn't surprise many people.
The Raptors knocked off the Blazers in Toronto to keep pace with the Hawks. The Raps are still two games back of the play-in, but at least that's better than three. Portland has lost seven of ten, and they have just a half game lead over the Lakers for the 10 seed. The metrics don't suggest a total free fall is imminent – the Blazers are 14th in net rating and 18th in SRS – but they might still be in for a dogfight for the play-in spots.
The Pacers held off the Hornets with a strong fourth quarter to improve to 23-18. Indiana wasn't supposed to be good in any way, shape, or form, but they've achieved complete mediocrity and have a very good shot at landing a play-in spot. The Knicks should be the East's 6 seed, but the Pacers are sticking with (and slightly ahead of) so far.
The Nets squeaked past the Heat to pull back within a game of the Celtics. Miami has lost two of three to fall into a small buffer zone one and a half games back of the 7 seed Knicks and one and a half games ahead of the 9 seed Bulls and Hawks. The bigger news might be Kevin Durant's health after his MCL sprain. It will keep him out at least two weeks, but it's the same injury that's kept him out more than a month two separate times in his career. Brooklyn plays their best basketball with KD on the court – no one on the roster produces a higher team net rating than Durant's (+8.4) in their minutes.
The Grizzlies tied the Nuggets atop the East and created a two and a half game gap from the 3 seed Pelicans with a win over the Jazz. Utah is collapsing; they've lost seven of eight to fall all the way down to the 12 seed. They're still two and a half back of the 5 seed, so everything is within reach. But they need to stop the slide.
Luka didn't play, and the Thunder took advantage with a win over the Mavs. The Thunder are just a game and a half out of the play-in. One thing they will likely need to improve upon to pose a realistic challenge down the stretch – their 5-13 road record. You can get away with that (Golden State is 3-16 away from home), but you need to be dominant at home in a way that the Thunder simply are not at 13-9.
The Timberwolves are into a three-way tie for the 8 seed after taking care of business against the Rockets. This was a winnable game they needed to execute on, and they got it. Props to them for getting it done. Minnesota had a good week.
The Cavs went into the fourth quarter up 80-79 on the Suns, and they ended the game up 14. Cleveland now shares the East 3 seed with the Bucks, who visit New York tonight. Phoenix is 2-10 without Devin Booker, and they've lost six in a row. Not great. Just half a game separates them from the 11 seed Lakers.
Trae dropped 30, and the Hawks picked up a really nice win in Los Angeles over a Clippers team with Kawhi but down Paul George. Atlanta has a two-game lead over the Wizards and Raptors for now. The Clippers need to get healthy, and you eventually have to get to a point here where you stop expecting that to happen for any extended amount of time.
CBB
Purdue won the second half by 19 and looked very impressive in the process. It's not easy to win a Big Ten road game, especially against a solid team like Penn State.
Northwestern got off to a great start and then held on for dear life to win at Indiana. They now own wins in East Lansing and Bloomington, and the Cats are well-positioned to make a strong run at a tourney spot at 12-3 (3-1). The Hoosiers might be in some trouble. The win over Xavier will go a long way, and the win over UNC looks good too. There are no bad losses here either. But 10-5 (1-3) with injury issues is nowhere near where the preseason Big 10 favorites wanted to be by this point.
Maryland bounced back with a good home win over Ohio State. That was one they needed.
Houston is back up to #1 after a comfortable win over a Cincinnati team that's not looking like much of a threat for an at-large bid.
Iowa picked up a ridiculously impressive win at Rutgers. They've now beaten Indiana and Rutgers to get to 2-3 in Big Ten play, and a team that looked to be in free fall is suddenly sitting pretty. That win over Iowa State continues to pick up steam too.
UCF crushed SMU to add another win to the tally. They're in a good spot.
Arizona State got past Washington to move to 13-3 (4-1). In a weak Pac 12, they're probably the third-most likely team to grab an at-large bid. They just need to keep winning.
TODAY'S PLAYS
NBA record: 80-77-2 ATS, 20-23 ML, 23-17-1 O/U, 1-6 parlay, 0-1 props, -8.23 units
The Knicks are legit. They actually have a better net rating than the Bucks right now after Milwaukee's recent struggles. But Jrue and Giannis should be here for this one, and the Bucks won't fall to the 4 seed. I'm sensing a bounce back from the embarrassment that was their blowout loss to the Hornets last time out.
The Bulls are playing really well lately with eight wins in eleven tries and two of those three losses coming to the Cavs in either OT or by a single point. I like them to cover here.
Memphis's elite defense means the Grizzlies don't really average that many points in their games, coming in at just 227 per. I don't see this one getting to 238, especially in Memphis. Memphis's last three games have featured between 238 and 241 points and have seen the opposition score a significant amount of second half points; I would bet they'll try to correct some of those defensive performances tonight.
The Spurs are not good. Memphis is playing well. I like this line.
The Lakers have been playing solid basketball, and they're okay on the road. I don't think they beat a Denver team that's really good at home, but this is too big of a line.
Both teams score a ton. The Lakers give up a ton. The Nuggets aren't exactly defensive savants either. We should see lots of points tonight.
Magic games have featured just 223 points per contest. Give me the under.
The Kings have won by 6+ in just three of sixteen games. The Magic are playing some fine basketball after last week. They can keep this one close.
CBB record: 65-65-2 ATS, 9-15 ML, 4-2 O/U, 4-3 parlay, -7.5 units
It's an ugly CBB slate tonight. I like Oral Roberts v. New Mexico. That's a good game between two teams with a legitimate shot at making it to March and making some noise once they get there. But I have no great read on that line. Don't like it either way. Let's just take the day off.