Mike Bets #416
4 min read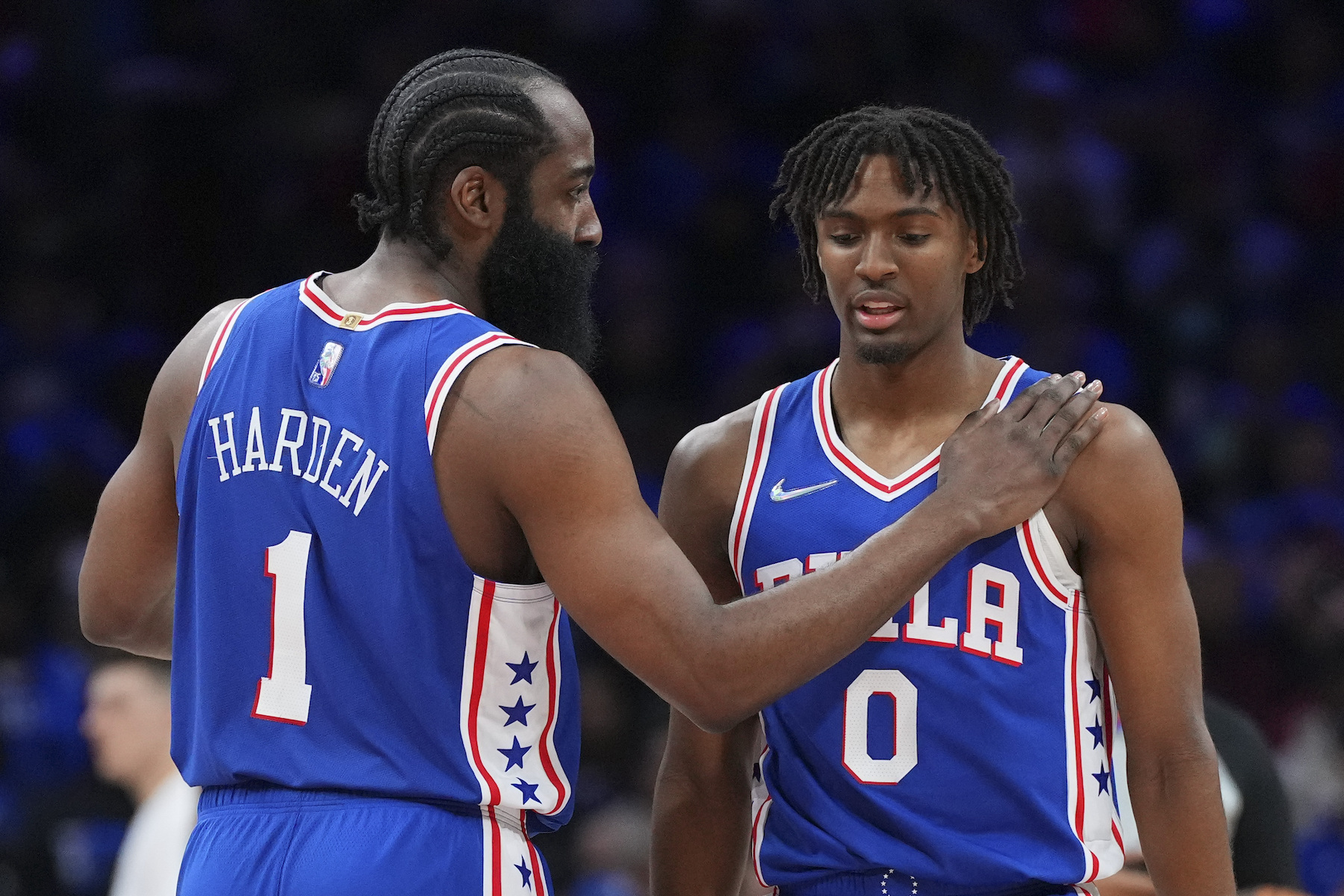 Happy Tuesday. Yesterday was a 3-5 NBA day with no college plays, which is far from terrible. It happens. But it does stop our momentum from last week, which means it's time to find that again. Let's get back to rolling tonight. But first, a look at last night's action…
NBA
CJ McCollum returned from a one-game absence to drop 34, making it four straight appearances with 26+ points, and the Pelicans rolled the Wizards in Washington. The Wizards are 17-24. Their season is just halfway over, which gives them plenty of time to make up the two game gap standing between them and the playoffs. But it continues to be difficult to trust that this team is going to get the wins it needs to get that done.
The Bucks played a really good fourth quarter and picked up an impressive win in New York. It was a balanced effort, with seven players scoring in double figures. The game's three highest scorers – Brunson (44), Randle (25), Quickley (23) were all Knicks – but their teammates combined for just 15 more. Milwaukee avoids a fall to the 4 seed behind the Cavaliers, and the Knicks fall a full game back of the Pacers and the 6 seed.
The Celtics held off the Bulls in Boston. Chicago has been playing pretty well lately, and they've a somewhat firm (as in can't be lost today) hold on the 10 seed because of it. A relatively close loss in Boston doesn't change anything there.
The Grizzlies beat the Spurs, which allowed them to keep pace with the Nuggets at the top of the West.
Speaking of the Nuggets, they rolled past the Lakers. They're really good in Denver at 17-3, which is, coincidentally, also the Grizzlies record in Memphis. That's a two-way tie for the best home winning percentage in the league at 85%, and only Cleveland and Golden State also top 80%. The Lakers didn't have LeBron, which I might not have known about before placing the Lakers +11 bet that only missed by 2 points. Oh well.
The Kings crushed the Magic to end the night. Sacramento has hung steady in that 4-6 seed range out West, and this win will help them stay there. The Kings are good.
CBB
New Mexico needed to snap a two-game losing streak, and they got the job done against Oral Roberts. The Lobos are now 15-2 with a huge road trip to San Diego State coming up. They have fourteen games left, and they probably want at least eight wins in those games. A road win over the Aztecs would create some additional room for error.
TODAY'S PLAYS
NBA record: 81-80-2 ATS, 21-23 ML, 24-19-1 O/U, 1-6 parlay, 0-1 props, -10.90 units
Bogdan Bogdanovic is out for this one, and the Sixers just smashed the Pistons in Detroit with him in the lineup the other day. It doesn't really matter if Joel Embiid ends up playing or not. Sixers roll.
The Hornets don't actually have that many points in their games (roughly 229 per) despite their fast pace because they're really not that good at scoring. In Toronto, against a slow Raptors team, I like this under. The Raps average about 222 per game.
Both teams average about 224 per game. The Magic played last night. I don't think this one has the legs to get to 230.
The Clippers have a big losing streak to end, and the Mavs are pretty beat up here. Los Angeles is too with Paul George and Luke Kennard hurt, but I'll take them to grab this one at home. Dallas is 7-12 on the road.
CBB record: 65-65-2 ATS, 9-15 ML, 4-2 O/U, 4-3 parlay, -7.5 units
Butler has looked atrocious in conference play outside of wins over DePaul and Georgetown. St John's has at least been a little more competitive, and they'll get the job done here at home.
VCU has been really poor away from home, but a game against a struggling Loyola team that lost to George Washington by double digits at home is a good chance to change that. Winning this game keeps any reasonable hopes of launching an at-large bid worthy run alive.
Fordham has looked awfully fraudulent so far in A10 play. This is a good chance for Dayton to make a road statement. I think they get the job done.
LSU is 9-0 at home. They're not losing to Florida.
Georgetown simply is not good enough to get a single digit line.
Tennessee has won consecutive SEC games by 30+.
I don't trust Ole Miss to get this done, even with Auburn being not that great away from home.
Nova has been capable of beating bad teams by a reasonable margin lately. They do that here.
Oklahoma just won at Texas Tech. This is a big line for a Big 12 game.
Nevada has been great so far in Mountain West play, and San Diego State hasn't been bringing out the steamroller despite their 3-0 record. Both teams are really good; I like this one to be close.
ML PARLAY: St John's, VCU, Dayton, Utah State (+290)