Mike Bets #418
7 min read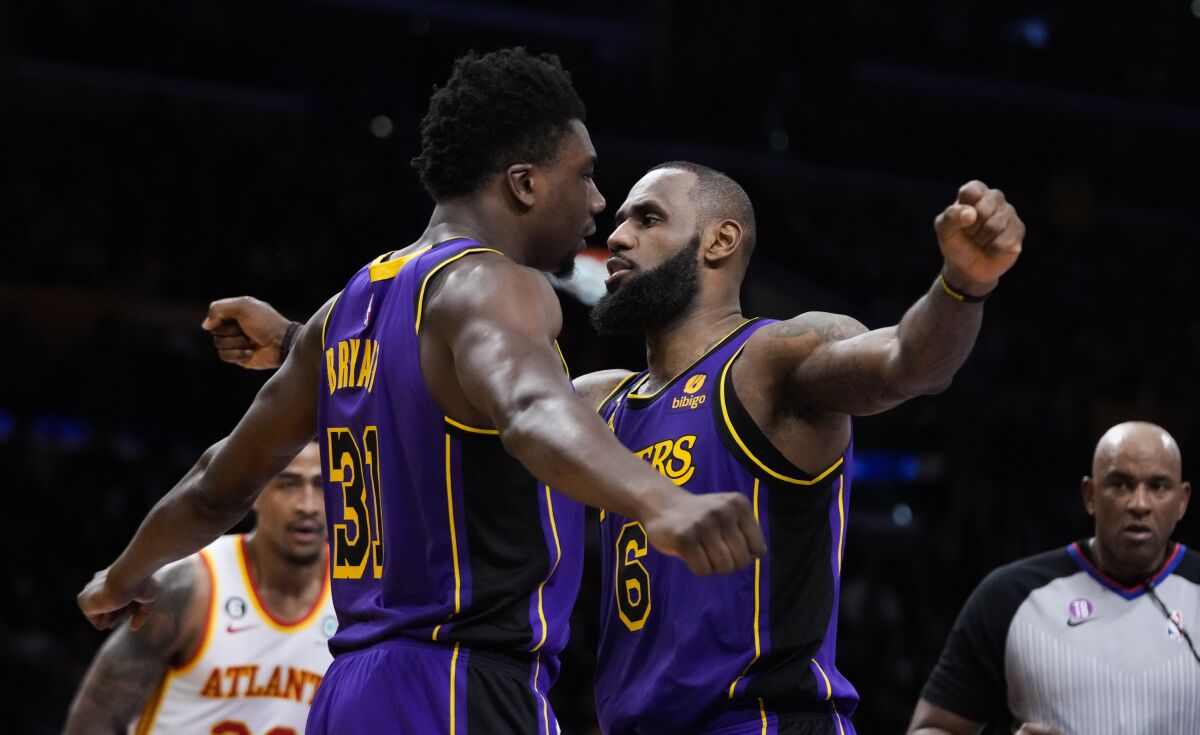 Happy Thursday. Yesterday was another good day. We're hot. Let's enjoy this for as long as it lasts. The NBA record was a slightly positive 5-4, which we'll take every day. The CBB record was 10-3 with a +220 parlay hit. We're officially positive on the year in college basketball. What a time to be alive. Let's keep it rolling. But first, a look at last night's action…
NBA
The Wizards roared back in the third and picked up a really nice win over the Bulls in a game that didn't include DeMar DeRozan, Kristaps Porzingis, or Bradley Beal. A loss would have dropped Washington three games back of Chicago, but the win pulls them back within a game with the Raptors sitting right in between at half a game back. We have a tight race for the 10 seed going on right now.
The Timberwolves' trip to Detroit didn't go as planned. The Pistons have five double digits wins this season; two of them are against Minnesota. This one featured Detroit's largest regulation scoring output of the season (135 points). You generally want to take advantage of the bad teams on your schedule, especially when you're fighting for a playoff spot. Minnesota has failed in that goal dramatically with Detroit.
CJ McCollum continued his hot streak with 38 points, but it wasn't enough for the beat-up Pelicans in Boston. Jaylen Brown dropped 41 to lead the way for the Celtics, who hold a two game lead at the top of the East.
The Knicks got off to a quick start and never really needed to look back in their win over the Pacers despite a late charge from Indiana. The two are now tied for the East 6 seed with Miami sitting one game back.
The Bucks were up by 20 after the first quarter, but they needed a late run to hold off a Hawks team down Trae and Clint Capela. There are more encouraging wins to be had for sure, but a win is still a win, and Milwaukee has a little space in the 3 seed now. Giannis grabbed 18 rebounds and dished out 10 assists, so he made up for his low scoring effort (7 points). But Antetokounmpo has now scored in the single digits twice this week (the other being the blowout loss to the Hornets). He hadn't scored less than 10 points in a regular season game since the end of December 2020, when he scored 9 in a 47-point win over the Heat. December of 2018 (also against the Heat) was the last time he scored less than 10 in a regular season game where he played at least 25 minutes.
Ja dropped 38, and the Grizzlies got past the Spurs with relative ease for their second win against them of the week. San Antonio made the game a little closer than it had been with a strong fourth quarter. Memphis keeps pace with Denver at the top of the West.
The Kings won the fourth quarter 41-20 to turn a close game into a blowout of the Rockets. Sacramento is up to a tie for the 4 seed now after some Dallas losses, and they continue to just sit around in the middle of the West playoff bracket in that 4-5 range. It's been a really impressive first half of the season for a team that was maybe supposed to compete for the play-in.
The Suns were brutally depleted heading into this game, and they got smacked in Denver. There's not a whole lot else to say there. Phoenix is tied for the 7 seed with the Warriors as of this morning, but they're also just two games ahead of the 13 seed. They need Booker back.
CBB
Houston needed a little more effort than usual to get past South Florida at home, but they still improved to 17-1 (5-0).
Alabama went into Arkansas and dominated the second half to pick up a 15-point win. The Tide look awesome so far in SEC play. Arkansas, meanwhile, looks less than impressive at 1-3. If the last few weeks are any indication, the Razorbacks aren't good enough to compete with the big boys this year.
Marquette beat UConn at home. That's a great win for a Marquette team that has looked really good this year. It also drops UConn to 4-3 in Big East play, well below Marquette (6-1), Xavier (6-0), and Providence (6-0). There's still time to go, but the margin for error in the conference title race is already all but gone. It's been a disappointing stretch for a team that looked unbeatable in the non-con.
Texas roared back in the second half to knock off TCU in Austin. Both teams look impressive and figure to stay that way throughout the season, but this was a really nice win for a Texas team looking to reclaim some stability and authority after the Chris Beard disaster.
Xavier edged out Creighton to stay undefeated in Big East play. Creighton is 9-8 (3-3), which isn't a great place to be. They've clearly shown themselves to be better – by a rather significant margin – than the bottom of the Big East, but it won't matter if they can't win some of these games against better teams.
Miami bounced back from the loss to Georgia Tech with a blowout of Boston College. They're 14-2 (5-1).
Texas A&M has completely flipped from their inconsistent and unconvincing non-con run with this 3-0 start to SEC play that now includes a big win over Missouri. The Aggies are in a good place at 11-5 (3-0) but work still remains.
Charleston held on to win at UNC Wilmington. Like I said yesterday, that will be the toughest game they play in conference. That doesn't mean they can't lose any of the other games, but this is a big test passed. They're 17-1.
Duke needed a huge second half, but they got it to pick up a good win against Pitt. They needed it after some bad losses over the last few weeks. Pitt is still in a decent spot despite the loss.
Georgia beat Mississippi State to move to 12-4 (2-1). This team has a legit shot at the tourney if they can keep picking up wins. State has that huge win over Marquette, but they need to win at least some SEC games here.
Baylor topped West Virginia to finally pick up a Big 12 win. The Bears figure to be fine. The Mountaineers might be another story. They're now 10-6 (0-4) and staring down the same conference free fall that we saw from them last year.
UCF just barely slipped past Memphis in 2OT to, for now, establish themselves as the second best team in the AAC. The conference will send three teams at most this year. Memphis will need to do better than a 60% winning percentage in conference play.
Syracuse knocked off Virginia Tech, and a once promising season has fallen off a cliff for the Hokies. A month ago, they were 10-1 with wins over Oklahoma State, UNC, Dayton, Penn State, and Minnesota. Now they're 11-6 after five straight losses. The next three games – @UVA, @Clemson, Duke. This could get uglier before it gets better.
Penn State crushed Indiana at home. The Nittany Lions are doing what they need to do to go dancing at 3-3 in conference play so far. The Hoosiers might need to start looking into some alarm bells on Amazon though. The wins over UNC and Xavier will help, but they're both beat-up and just 10-6 (1-4). You absolutely need at least 8 Big Ten wins and ideally more to have a shot at the tourney.
Davidson won't be returning to the tourney this year without an auto-bid. They lost at home to Richmond last night.
North Texas is 14-3 after holding off a huge LA Tech comeback attempt.
Florida Atlantic is 15-1 after outlasting FIU in OT.
Clemson rolled past Louisville, and they remain the only undefeated ACC team at 14-3 (6-0).
Wake Forest avoided a bad loss with a win over Florida State. They're in pretty good position.
UAB lost again, this time to Western Kentucky, and any at-large hopes they held are likely all but gone.
Rutgers picked up a really nice win at Northwestern. Both teams figure to make the tournament at this rate, but the Scarlet Knights might have something going this year. They've been pretty impressive.
Boise State crushed UNLV, who has also seen a great start to the year collapse in conference play. They're now 12-4 (1-3) and have a lot of work to do. San Diego State, Nevada, Utah State, New Mexico, and now Boise are all ahead of them in the pecking order, and the Mountain West can only send so many teams.
TODAY'S PLAYS
NBA record: 85-82-2 ATS, 21-23 ML, 28-22-1 O/U, 1-6 parlay, 0-1 props, -8.57 units
The Sixers average just about 222 points per game and play really slowly. The Thunder do average about 232, but I like this one to go under with Philly controlling the pace at home.
Boston did play last night, but I'll still take them here with KD out. This is not a very big line.
The Bucks are always worth taking at plus odds. They should come out ready to play tonight after almost letting one slip last night.
You know what, give me the Lakers. The Mavs haven't been very impressive over the last few games. They're a little beat-up. LeBron plays tonight, and the Lakers are solid at home.
I'm not a Trail Blazers believer in any way, shape, or form right now.
CBB record: 79-70-2 ATS, 11-16 ML, 4-2 O/U, 6-3 parlay, +7.3 units
Go Blue.
USC is 7-1 at home.
I meant to write Oregon is not good, but I accidentally typed "Arizona State is not good" which might also be true. This is the unfortunate reality of the Pac 12. But Arizona State is better than Oregon, and I like the value here.
I don't trust BYU. This line is so small. They really want us to take Gonzaga, and I'm going to.
ML PARLAY: Ohio State, Wright State, USC, Gonzaga, UCLA (+210)