Mike Bets #422
12 min read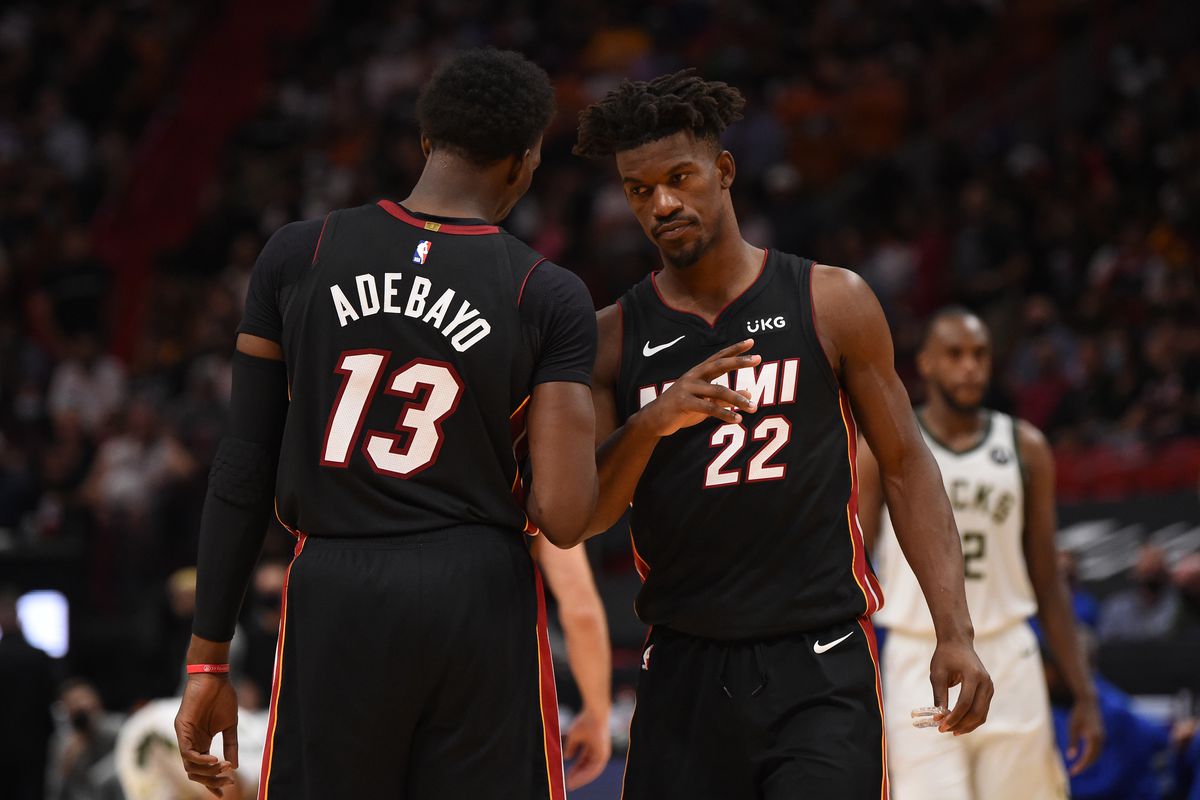 Happy Monday. Yesterday was a solid close to the week. The CBB record was 3-2. The NBA record was 4-3. It's hard to complain about that. We lost on the NBA last week, going down about 6 units. But the CBB flipped in the opposite direction, and we went up almost 14 units. That's a strong week. Let's keep it going this week. But first, a look at yesterday's NBA action and the weekend CBB results.
NBA
Julius Randle dropped 42 and 15, and the Knicks had few issues in Detroit. New York's lead over the 7 seed Heat is up to a full game. The Pistons have played three more games than the Hornets, which puts them in the very weird spot of being half a game behind in the standings but also slightly better by winning percentage. In any case, they're both staying on the Rockets with the Spurs not far behind.
Kawhi and Terance Mann combined for 61 as the Clippers blew out the Rockets. LA needed this one after seven losses in eight games, and it puts them all the way back up into sole possession of the 6 seed (with just a game and a half separating them from the 12 seed). Every game matters out West.
The Warriors and losing road games continue to make for a consistent pairing as Golden State fell in Chicago. They're an abysmal 4-17 on the road, and it might end up costing them a playoff spot in the very crowded West. The Bulls have been solid lately, and it's keeping them locked in on that 10 seed.
The Thunder won in Brooklyn, flipping a five-point deficit into a ten-point win in the fourth. Josh Giddey put up 28, 9, and 9, and he's averaging roughly 19, 7, and 7 in seven January games. OKC is tied for the 10 seed. The Nets fall to 0-2 since KD went down, and they're now a full four games back of the Celtics.
The Kings rolled in San Antonio behind a number of strong individual performances. Sacramento is 24-18 and not far behind the Pelicans and the 3 seed. It's very much possible that we see the Kings with home court advantage in a playoff series.
The Nuggets got at least 12 points from six different players, and they held off the Magic after a Nikola Jokic game-winning three at the buzzer. Denver and Memphis are starting to separate from the pack out West. The Magic are still kind of stuck in no-man's land. They're a good amount ahead of teams like the Pistons and Hornets, but they would also need to flash a consistency they have yet to offer to make a serious run at the play-in.
I was wrong about the Trail Blazers. It turns out they had no real issue with beating the Mavs by a lot two nights in a row. Dallas had a chance after entering the fourth down just five, but it didn't stay close for much longer. Luka missed this one, and the Mavs are now 0-5 without him. They're just a game ahead of the Clippers and the 6 seed. Portland is right in the middle of that mess of teams behind them. Dame is averaging 38.5 points per game over his last five.
The Sixers just barely slipped past the Lakers in Los Angeles. They move up to a tie for the 3 seed with the win. The Lakers are all alone in the West 13 seed, a game and a half back of the three-way tie for the 10 seed. Anthony Davis might be back soon, but there's going to be a lot of work to do here.
CBB
Friday
Purdue crushed a Nebraska team that's now 9-9 and all but finished with any realistic at-large hopes despite their wins over Creighton and Iowa.
Kent State is off to a 4-0 start in MAC play after knocking off Iowa on the road.
Butler beat Villanova. It's the end of road for Nova. The nine year tournament streak (not including the COVID year where they went 24-7) is going to end unless we get a Big East tournament run like Georgetown's a few years ago. This is not a good team.
Illinois is back in business after three straight wins. They beat a solid Michigan State team on Friday night. Both teams should be in good position for at-large bids.
VCU came roaring back late to beat Dayton and lay claim to the title of best team in the A10. I'd give it to them right now.
Nevada played a great second half to roll past Utah State and improve to 15-4 (5-1). They're in a really good spot to make the tourney along with San Diego State. Boise State, New Mexico, and Utah State are all in pretty decent position too. The Mountain West has a legit shot at 5 at-large bids this year, something they haven't done since 2013.
Saturday
Kansas just barely held off Iowa State in a battle between two really good Big 12 teams.
Alabama beat LSU by 40 (!!!). Bama looks great. LSU is in trouble at 12-5 (1-4). They need to stop the slide.
Kentucky picked up a season-saving win at Tennessee. Winning at Tennessee is about as good as it gets in college basketball this year. This was massive for the Cats. Of course, there's still work to do. That loss to South Carolina isn't going anywhere.
UCLA ran past Colorado to improve to 7-0 in Pac 12 play.
Gonzaga is 16-3 (5-0) after dropping 115 on Portland.
Arizona lost again, this time to Oregon. They've looked really vulnerable in Pac 12 play with three losses in seven tries. It's reminiscent of UConn in the Big East. I don't know what to say about either team right now. Losing by 20 to this Oregon team is rather difficult to do.
Texas Tech is now 0-5 in Big 12 play after blowing another first half lead in a loss to Texas. They have four Big 12 losses of 6 or less points. Tourney hopes continue to shrink.
TCU knocked off Kansas State in a game that, along with Kansas's win over ISU, puts the Jayhawks alone at the top of the Big 12. All four teams mentioned in this little blurb look impressive.
Virginia held off Florida State to get to 13-3 (5-2). They've looked pretty good the last few times out.
Arkansas lost to Vanderbilt to fall to 1-4 in SEC play, and they just look completely lost right now.
NC State picked up a big win over Miami to continue to bolster their resume. This one will sting for the Hurricanes, who had a small lead late but couldn't hold on and dropped their second conference game in OT.
Indiana stopped the bleeding with a blowout win over Wisconsin. The Badgers need Tyler Wahl back; they've dropped three in a row without him. Both of these teams have some more wins to get down the stretch.
Creighton picked up a big win over Providence. The Friars fall a game back of Xavier at the top of the Big East. There's still plenty of work to do for Creighton, but this kind of win keeps the door open. At 10-8 in a pretty weak Big East beyond a very good top four, there's not a ton of room for error.
Florida beat Missouri to pick up their third win in a row. They've given themselves a shot to make something happen here with three straight wins. Missouri is still on track to make the tourney at 13-4 (2-3), but it's very difficult to tell how good this team is.
Auburn edged out Mississippi State. I think Auburn still has some things to prove, but they're off to a good 4-1 start in SEC play. Mississippi State is now 1-4, and they can't keep losing like this.
Charleston is 18-1 (6-0) after beating Elon.
New Mexico picked up a massive win at San Diego State. They're 16-2 (3-2), and they're getting closer to a number of wins that will be hard to ignore. They're not there yet though. The Aztecs are still in good shape.
Clemson is still undefeated in ACC play after they beat Duke. They have a full two game lead at the top of the conference. Both of these teams will make the tournament, but Duke continues to underwhelm.
Like Texas Tech, West Virginia is 0-5 in Big 12 play with some really close calls after a narrow loss to Oklahoma. They will win at some point, but the hole they've dug for themselves is already quite big. TCU, Texas, Kansas, Iowa State, and Kansas State are all going dancing. Baylor should too. Right now, Oklahoma is the pretty clear favorite to be the seventh team if the Big 12 gets that many.
Loyola Chicago is struggling to adjust to the A10. They lost by 31 to a bad St Joes team to drop to 0-5 in conference play.
Georgia won at Ole Miss to move to 13-4 (3-1). There's reason to believe in the Bulldogs. They've done really well to get here. The Rebels, meanwhile, will not be dancing this spring. South Carolina is probably worse, but Ole Miss might just be the SEC's worst team.
UCF lost to Tulane. There are definitely worse losses to be found in the American – Tulane is actually pretty good – but there's not a whole lot of room for error for AAC teams outside of Houston.
FAU pulled out another narrow win over North Texas to move to 16-1 (6-0). They're really looking good. North Texas is still alive for an at-large bid (47th in NET), but this made for two big missed chances against Florida Atlantic.
North Carolina smashed a Louisville team that might not win a conference game. They're 0-7 now, but some of their best chances – @Boston College, @Notre Dame, Georgia Tech, Florida State – are coming over the next three weeks.
Pitt is 12-6 (5-2) after winning at Georgia Tech. I'm just really impressed by Pitt and where they've gotten to this year. It did not look good early on.
Arizona State is 15-3 (6-1) after edging out Oregon State in Corvallis. They're well on their way to an at-large bid.
UAB bounced back with a win at Louisiana Tech, but they have essentially no wiggle room from here on out.
St Louis is 12-6 (4-1) after beating George Washington. I'm honestly not sure the A10 will get multiple bids this year. It's ugly over there. And St Louis is probably #3 in the pecking order behind Dayton and VCU for now. But they've done well to put themselves in a good position after an inconsistent start to the year.
Baylor crushed Oklahoma State. They're 2-3 in conference play, and they should be fine. It would have taken a complete disaster to leave them out of the tournament. Oklahoma State, on the other hand, is 9-8 (1-4). That's not gonna cut it however competitive you might appear in most games.
Texas A&M is 4-0 in SEC play after beating South Carolina by 41 (!!!). It's been an awesome start to the conference slate for the Aggies.
Don't look now, but Syracuse is 12-6 (5-2). Do they have a signature win? Absolutely not. Are they good? I don't really think so. Are they gonna sneak into the tourney and make it to the Sweet 16? I'd say the odds are high.
UNLV lost to Colorado State in OT, and any chance they had at making the tourney has gone down the drain after a brutal start to conference play. This was a really promising season not long ago.
Wake Forest is 13-5 and in a good spot after smashing BC on the road.
New Mexico State won a tourney game last year. They're 0-6 in the WAC so far this year.
Santa Clara beat Pacific. They're 15-5. Keep taking care of business…
USC beat Utah. The Pac 12 should have four tourney teams fairly comfortably with UCLA, Arizona, Arizona State, and USC. I'm not sure they have any other great candidates though. Utah has really struggled lately.
St Mary's 16-4 (5-0) after smacking San Francisco. They get Gonzaga at home on February 4.
Boise State won big at Wyoming. They've picked up some nice wins lately, and the resume is suddenly looking pretty dang good despite some early losses.
Sunday
Xavier's defense stepped up in the second half, and they held off Marquette for a huge Big East win. They stand alone at the top of the Big East at 7-0 in conference play.
Michigan knocked off Northwestern in Ann Arbor for a much-needed win. They're alive at 10-7 (4-2) with, I believe, five Quad 2 wins now. A win at Maryland on Thursday would be significant, especially after the blown opportunity in Iowa. Northwestern is still in a pretty good spot.
UConn lost to a St Johns team that has yet to do much against the better Big East teams. This wasn't a close road loss either; they lost by 11 at home. UConn looked flat-out unbeatable for much of the non-conference slate, so it's been baffling to see them struggle to an ugly 4-4 start to conference play.
Rutgers held on to beat Ohio State in the RAC. The Scarlet Knights are sitting pretty at 13-5 (5-2). I think they have a dangerous team out there. Ohio State, meanwhile, is slipping towards trouble. They're just 10-7 (2-4). They could really use a win in Nebraska on Wednesday.
Memphis slipped past Temple to get to 13-5 (3-2). They have some work to do, starting with continuing to avoid bad losses.
Iowa beat Maryland to improve to 12-6. They've put together a really nice four-game winning streak here to bounce back from an 0-3 start to Big Ten play. Maryland is now just 2-4 in conference, and they don't have the easiest stretch in the world coming up – Michigan, @Purdue, Wisconsin. They need to take advantage of their home game with Michigan.
TODAY'S PLAYS
NBA record: 92-86-3 ATS, 22-28 ML, 31-29-1 O/U, 1-6 parlay, 0-1 props, -14.70 units
The Hornets have lost seven of eight and just lost to Boston by 16. Give me the Celtics here.
These two hit 228 the other day, and they both average a little over 230 per game. I like them to hit the over this time.
The Bucks have played five of their last six on the road. At home with Giannis likely returning, I like them to blow past the Pacers here. Haliburton is out, and Indiana has lost three in a row.
Vegas likes the Raptors, probably because they're currently three games worse than their expected record and due for some more wins down the stretch. But they'd still be a full four games behind the Knicks if both played to their expected record. New York is good; they take care of business at home to sweep a back-to-back.
The Warriors are 4-17 on the road and just lost by 14 in Chicago.
Miami is the better team and the hotter team. I like them to win in Atlanta.
This is a big game for both teams. I can see it going either way. But I do like the points. Both teams average more than 230 per game.
The Suns are in pretty bad shape right now, and the Grizzlies have been playing really well.
Phoenix has struggled mightily with scoring, and the Grizzlies have a good defense. Give me the under.
The Rockets have been flailing around lately, and the Lakers will come out angry after a narrow loss to the Sixers last night.
CBB record: 93-78-2 ATS, 13-22 ML, 4-3 O/U, 6-5 parlay, +6.15 units
Minnesota has played three very competitive Big 10 games in a row, taking Wisconsin and Nebraska down to the final possession before beating Ohio State. At home, this is a big line. I don't fully trust Illinois to consistently win yet.
FAU is 16-1 but has played five straight games (all wins) that were decided by less than 5 points. I think it's about time for that streak to end, and I don't think they're losing.
I still believe in UAB.