Mike Bets #423
6 min read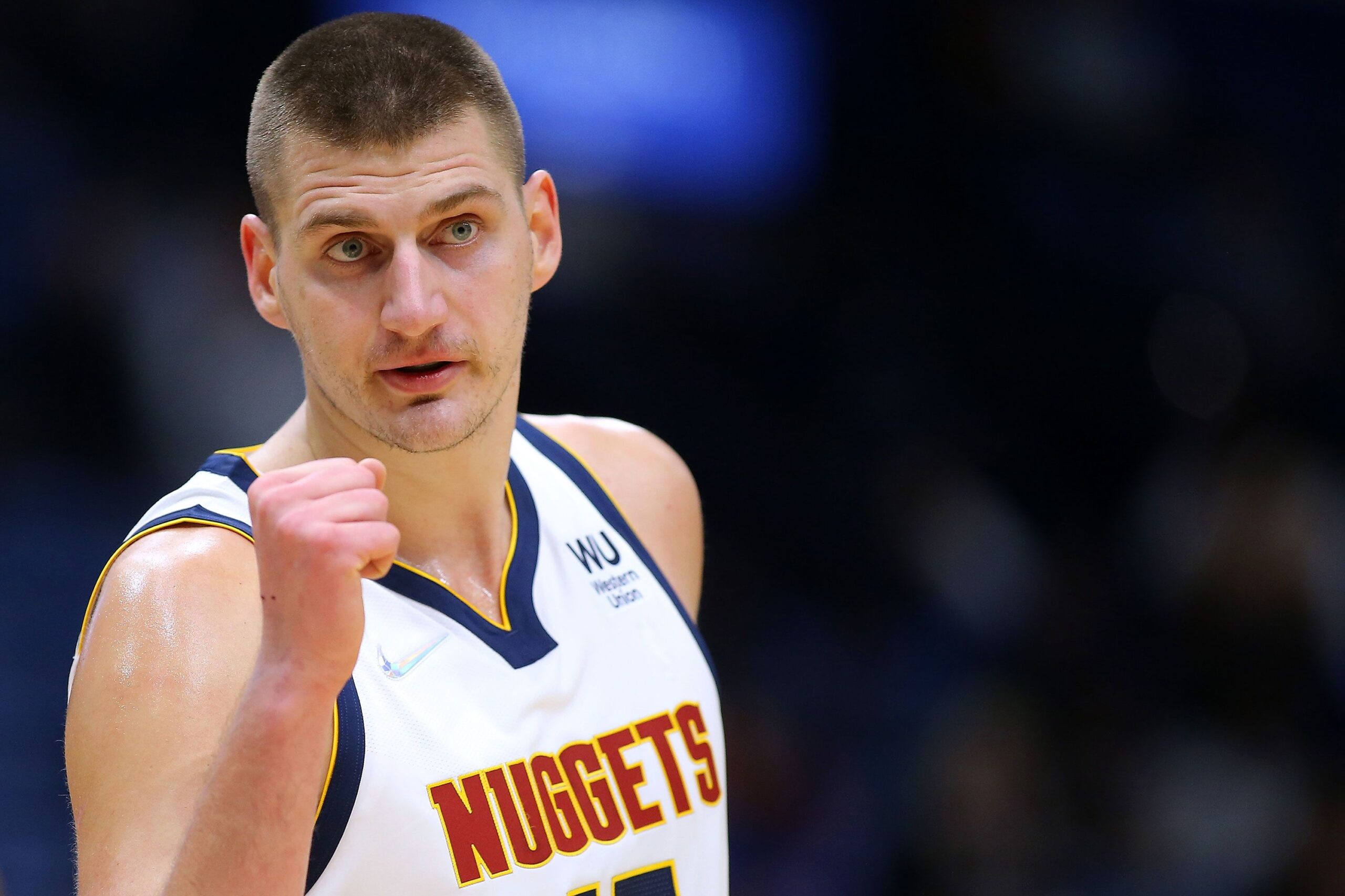 Happy Tuesday. Yesterday was a solid day. The CBB record was 1-2, which isn't great. But the NBA record was 6-4, which put us in the green on the night. Let's keep it rolling tonight, but we'll first take a look at yesterday's action…
NBA
The Celtics won in Charlotte by double digits for the second time in as many games. Jayson Tatum dropped 51, and Boston is now 4.5 games up on the rest of the East.
The Bucks won the second half 67-43, and they got past the Pacers in Milwaukee. They're back into a tie for the 2 seed with the Nets, but both Cleveland and Philadelphia are just half a game back in a crowded 2-5 zone. Indiana has now lost four in a row, and they are just half a game up on the Hawks and the 9 seed.
The Raptors held off the Knicks In OT for a big win that helps them keep pace with the Bulls for the 10 seed. New York is just 11-12 at home, which is rather significantly worse than their really strong 14-8 road record. There's some work to do in MSG, but, on the bright side, both Miami and Indiana lost. The Knicks still have the 6 seed.
The Warriors finally got to five wins on the road after knocking off the Wizards. Steph and Jordan Poole combined for 73. Washington is a full two games out of the play-in now, and they're paying Bradley Beal an awful lot of money to only be available for half of their games. Golden State will hold the 7 seed for at least a day after the win.
The Cavs played a great fourth quarter to beat the Pelicans. Donovan Mitchell went down after just 22 minutes with a groin injury, but early signs are pointing to him not facing any sort of extended absence. New Orleans will likely get their two biggest stars back relatively soon, but they've been understandably unsteady without them. Just one game separates them from the 4 seed Kings.
The Hawks played a great first half and never really needed to look back in a solid win over the Heat. Miami missed a chance to put more pressure on the Knicks, and they'll stay a game back of the 6 seed. Atlanta, meanwhile, pulls within half a game of the 8 seed and the Pacers. The further you climb in that 7-10 range, the better odds you have at emerging from the play-in. Of course, the Hawks are still only two games up on the two-way tie for the 10 seed, so they have work to do on clinching a play-in spot before they worry too much about seeding.
The Timberwolves were up by 8 points after three quarters, but the Jazz came back late to sneak away with a road win. Lauri Markkanen remained out with a hip issue, and Utah did well to grab a key win in his absence after narrowly losing to the Sixers without him on Saturday. Both of these teams are now in a three-way tie for the 8 seed.
The Grizzlies smashed the Suns to drop Phoenix a game out of the play-in. The Suns are missing more than just Devin Booker right now, but this one drops them to 3-13 when he doesn't play. It's been a brutal stretch for them since he started having issues a little over a month ago, and there's likely at least two more weeks to go. On the bright side, that means Phoenix is 18-11 when Booker does play, which does offer some hope for a late, season-saving run when he does end up returning. Memphis has now won ten in a row. They're red hot.
The Lakers held off the Rockets in Los Angeles after LeBron (48, 9, 8) out-dueled Alperen Sengun (33, 6, 15). They're still a game and a half out of the play-in, and they obviously need to keep winning games like this.
CBB
Purdue snuck past Michigan State in East Lansing. They've gone 3-1 in one-possession conference games on the way to their 6-1 Big Ten start. We'll see if that's sustainable. Michigan State should be fine at 12-6 (4-3), but they still need to win some games down the stretch. This was a missed opportunity to really bolster the resume.
Miami came back to beat Syracuse and improve to 15-3 (6-2). It's likely down to either them or Virginia (5-2) to chase down 7-0 Clemson in the ACC title race, though Wake Forest (5-2) could have something to say about that if they beat Clemson tonight. Syracuse falls to 12-7 (5-3) and still lack any sort of signature win.
Charleston is 19-1 after crushing William & Mary.
Florida Atlantic is 17-1 after playing a really good second half to pull away from Western Kentucky.
A narrow loss to a bad Villanova team gave Georgetown their 28th straight Big East loss. Patrick Ewing surviving every new day is a questionable outcome at this point.
Illinois rolled past Minnesota to pick up their fourth straight win. They've done a heck of a job to rebound from a really poor start to conference play.
North Texas is 15-4 after getting past FIU. They need to keep winning, but their tourney hopes are alive.
The same can't be said for UAB after another loss, this time to Middle Tennessee State in OT.
TODAY'S PLAYS
NBA record: 96-88-3 ATS, 22-29 ML, 33-30-1 O/U, 1-6 parlay, 0-1 props, -13.10 units
Both teams are playing their second game in as many nights, but the Raptors had to go a little harder last night in their OT win over the Knicks. With Giannis likely returning tonight with some fresh legs after a three-game absence, I like Milwaukee to have enough in the tank to get this one across the line at home.
The Nuggets are rolling and great at home. This line isn't big enough to stay away from. Six of their last eight games have been double digit wins.
The Blazers average just 226 points per game. The Nuggets are only around 230. I like the under here.
Two very low-scoring teams here. I'll take the under. The Clips average below 220. The Sixers average 224.
CBB record: 94-80-2 ATS, 13-22 ML, 4-3 O/U, 6-5 parlay, +4.95 units
Dayton beat Davidson by 14 on the road. Davidson also lost to VCU by 17. They're just not very good. Dayton will be up for this one after letting one slip against VCU the other day.
BC has been a mess, especially on the road, and UNC is capable of winning big against bad teams.
Tennessee bounces back from their loss to Kentucky. I'm just not high on Mississippi State.
Kansas has been playing with fire with four wins of 4 or less points in their first five Big 12 games. At some point, they will fall. This road trip to their rival, who happens to be really dang good this year, is a good spot for that to happen.
Creighton has been making easy work of the bottom half of the Big East, and that continues tonight.
Tulane has been really good in AAC play so far, and blowouts haven't been a consistent outcome for Houston. I like the Green Wave to keep it close.
I think Iowa State is really good, and they're 9-0 at home.
Wisconsin is in need of a slide-stopper, and they get Wahl back tonight. Penn State hasn't been great on the road.
Alabama is trucking teams right now.
Both of these teams have been really impressive in Mountain West play. I'll take the points with Nevada.
I like this Georgia team, and this is a pretty big line for a Kentucky team that shouldn't get a full 180 flip in perception from just one game.
Until Clemson loses, we're riding.
Until Texas Tech wins, we're riding the opposition.
ML PARLAY: Creighton, Dayton, VCU, North Carolina State, Tennessee (+260)