Mike Bets #424
6 min read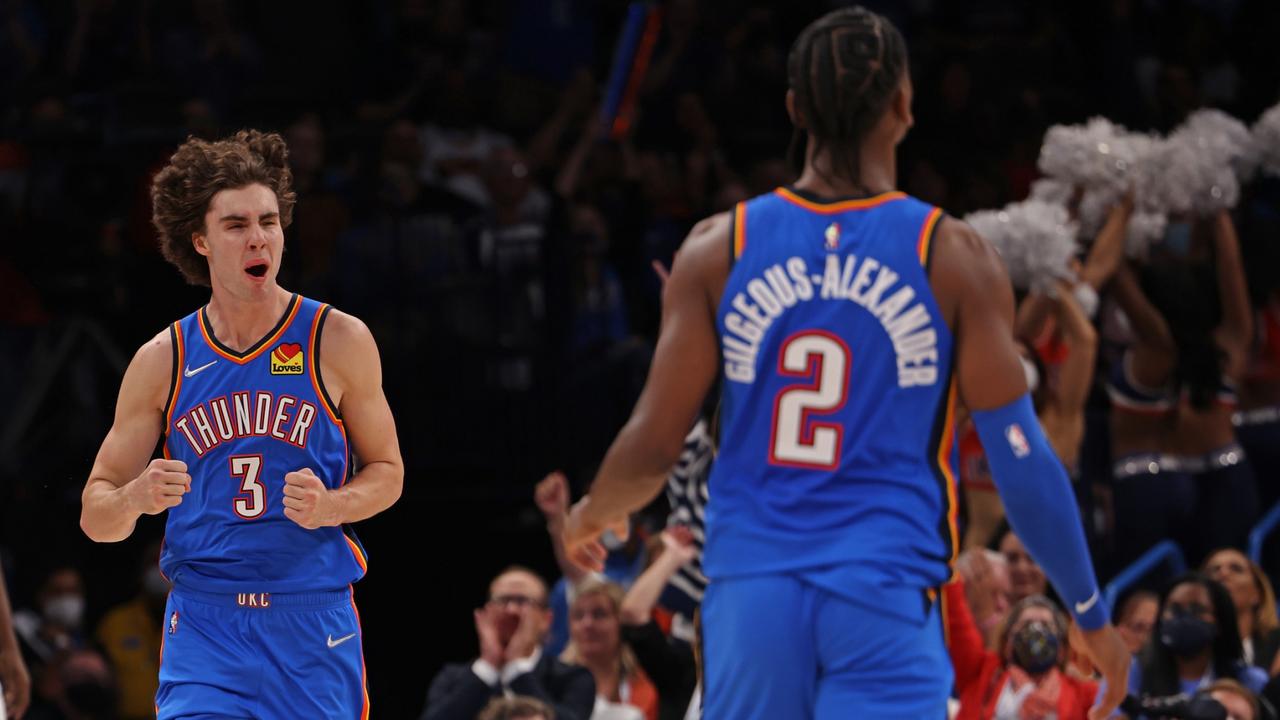 Happy Wednesday. Yesterday was another solid day. The NBA record was 3-1. The CBB record was 7-7 with the +260 parlay being the seventh win. We were in the green in both leagues. Let's keep it rolling tonight. But first, a look at yesterday's action…
NBA
The Bucks didn't get Giannis back last night and saw Brook Lopez sent to the showers early, but they still handled the Raptors with a strong third quarter that flipped the game after the Raptors flipped it for the first time in the second quarter. Fred VanVleet (39, 7, 9) and Jrue Holiday (37, 7, 6) went to war in this one. Milwaukee has sole possession of the 2 seed in the East while Toronto falls half a game back of the Bulls and the 10 seed.
The Nets lost their third straight since KD's injury, and we've seen those losses get progressively worse, going from the Celtics to the Thunder to the Spurs. Brooklyn didn't have Kyrie Irving either last night, to be fair, but that doesn't change the fact that this team looks headed for a swoon with Durant sidelined for another few weeks at least. They're now tied for the 4 seed (though still just a game back of the 2 seed). The win pushes San Antonio to a three game lead over the Pistons and Hornets for the bottom three.
The Nuggets held off the Trail Blazers to improve to 20-3 at home and move ahead of the Grizzlies for the 1 seed for at least one night. Nikola Jokic produced a 36-point triple-double for Denver. Dame dropped 44 for the Blazers, who are tied with the Thunder for the 10 seed and have lost ten of fourteen.
The Sixers got 41 points from Joel Embiid and held off the Clippers in LA to spoil Paul George's return. Philly is half a game back of the 2 seed after winning eight of their last ten games. They're playing really well. The Clips are tied with the Warriors for the 6 seed.
CBB
Houston beat Tulane by 20 in New Orleans. Tulane has beaten Memphis and UCF in AAC play, and this game was a chance to make a real statement and get onto the national radar. Instead, they got slapped.
We have a three-way tie at the top of the Big 12 after Kansas State held off Kansas in OT and Iowa State got past Texas. Kansas is really good. Kansas State is really good. Iowa State is really good. Even Texas looks good despite what Chris Beard put them through. The top of the Big 12 is really impressive.
Alabama improved to 16-2 (6-0) with a solid road win over Vandy.
Tennessee won at Mississippi State with a strong second half. This was a solid bounce back for the Vols after their loss to Kentucky. Mississippi State, meanwhile, is quickly running out of time after a 1-5 start to SEC play. 11-1 has turned into 12-6 real fast.
Clemson finally dropped an ACC game, losing to Wake Forest. This was a really nice win for the Demon Deacons, who have been really impressive in ACC play. There's a mess at the top of the conference. Clemson is still 7-1, but Miami, Wake Forest, Virginia, Pitt, NC State, UNC, and Syracuse are all within two games of them.
Baylor rolled past Texas Tech in Lubbock, dropping the Red Raiders to 0-6 in Big 12 play. They're not going to the tournament.
We have some answers at the bottom of the SEC after Ole Miss won a road game in South Carolina. The Rebels aren't the worst team in the conference.
NC State kept things moving in the right direction with a solid road win over Georgia Tech.
UNC held off Boston College to avoid a bad loss.
Creighton smashed Butler. They're 11-8 (5-3). There's still work to do here, but they can definitely still grab a tourney spot with a strong finish.
Dayton (Davidson) and VCU (UMass) both won to improve to 5-1 in A10 play.
Wisconsin came back in the second half to beat Penn State and pick up a much-needed win after a mini losing streak.
Kentucky won the second half 51-29 to crush Georgia. It's a really nice win for UK; they've flipped things around these last two games and are 12-6 (3-3). The loss to South Carolina still stings, but consistent wins overcome bad losses. This was a tough one for Georgia. They led by 8 at half and looked headed for a big win, but they'll fall to 3-2 in conference play instead.
New Mexico is 17-2 and sitting pretty after beating San Jose State. Things got a little wobbly for a few days there after their two consecutive losses, but they've rebounded quite nicely.
Utah State is also in good shape after holding off UNLV last night. UNLV has fallen off a cliff with a 1-5 start to Mountain West play, and their season is hanging by a thread.
Boise State continued to roll with a big win over Nevada. I think both teams are good and will be in strong position by the end of the year, but Boise has been really impressive lately after a less-than-convincing non-conference showing.
TODAY'S PLAYS
NBA record: 98-88-3 ATS, 22-29 ML, 34-31-1 O/U, 1-6 parlay, 0-1 props, -11.23 units
Luka should play tonight, and the Mavs are quite good at home.
Dallas only averages about 224 per game. The Hawks tend to have high-scoring games, but they're still just around 231 per. With Dallas at home, I like a slower pace that favors their style of play. Give me the under.
The Knicks have really struggled at home lately. I like Washington to keep this one close.
Neither team plays anything remotely close to functional defense here. Give me the points.
I like this spot for New Orleans. They're very good at home, and they just finished up a five-game road trip. Even without BI and Zion, I like them to knock off a solid but unspectacular Heat team here.
The Thunder have had two days off are playing pretty well. The Pacers don't see their slide end tonight.
Both teams are in the top seven in pace and average at least 231.5 points per game. Give me the points.
The Pistons and Rockets are the only teams the Jazz have beaten by more than 8 points in the last 35 days. But that changes tonight. Markkanen is back, and both Kawhi and Paul George will be out for a Clippers team also down Kennard and Wall.
The Nuggets just played last night, and the Timberwolves have been pretty solid lately. I'll take Minnesota to cover here. This is a big line.
Sacramento has been really good lately. The Lakers have been fine, but I'm taking the Kings with a one-possession line here.
They hit 270 last time. Let's take the over.
CBB record: 98-86-2 ATS, 15-23 ML, 4-3 O/U, 7-5 parlay, +6.20 units
The Huskies have been underwhelming in Big East play, to say the least. But they've still largely handled the bottom half of the conference, and Seton Hall certainly fits into that group. This is a small line.
St Louis has been pretty good to start off A10 play (a win here puts them in a three-way tie for first), and Loyola Chicago has really struggled to adjust to their new conference. They're 0-5 with five double digit losses.
I'll take the Bonnies here. They're 8-1 at home, and Duquesne is 1-3 on the road with the win coming against a bad St Joe's team.
Tech has been a disaster in ACC play. I like Virginia to win comfortably here.
I really like what the Aggies have been doing in SEC play. I'll take them to keep it going here.
Give me Auburn here. LSU has looked awful.
I'm officially out on West Virginia, and I like TCU quite a bit.
Xavier is really good. DePaul is not.
I think Arkansas might be pretty bad. They've shown next to nothing in SEC play.
PARLAY: Uconn ML, Pitt ML, Xavier ML, San Diego State -4.5 (+310)