Mike Bets #428
4 min read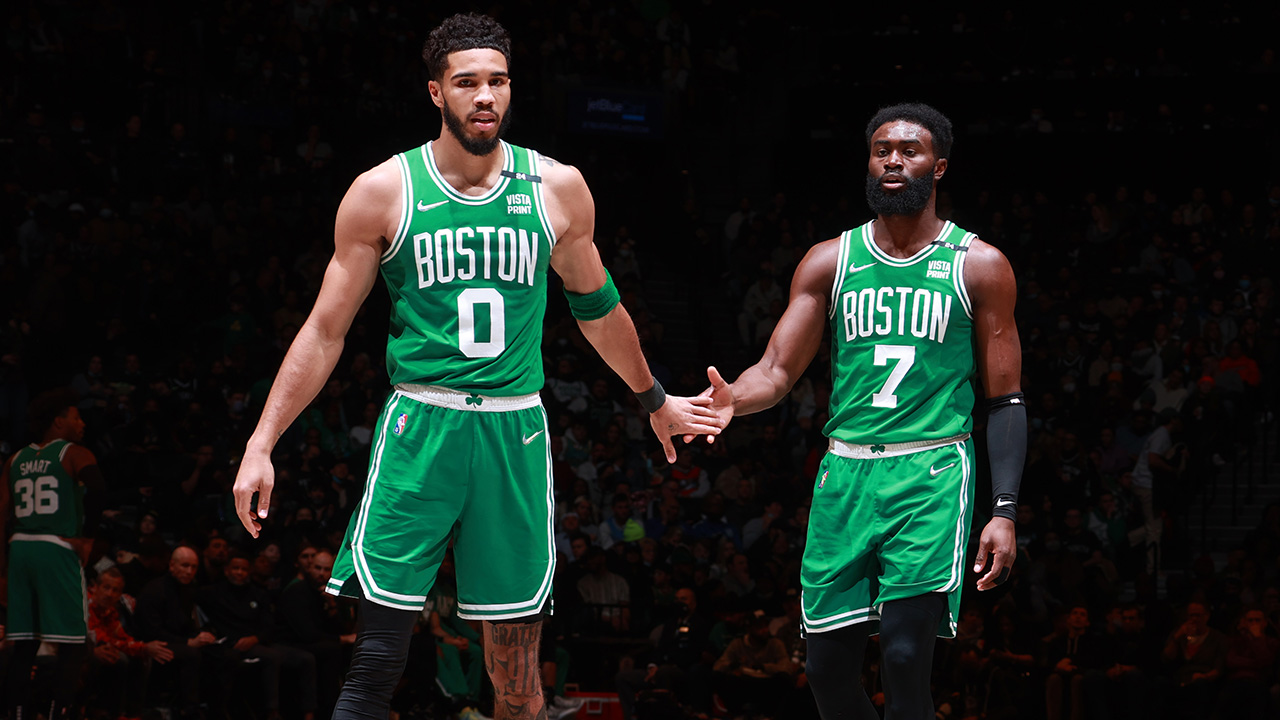 Happy Tuesday. Yesterday was a tough day in the office. I picked four outright dogs in CBB, and they all lost by one or two possessions. Then the NBA record was 2-6. It was a swing-and-miss day. We'll recover tonight. But first, a look at yesterday's action…
NBA
The Bucks dropped 150 on the Pistons in a game that was all but over twelve minutes in. Giannis dropped 29 and 12 in his return from a relatively brief absence, and Khris Middleton is finally back. He scored 8 points in fifteen minutes. Milwaukee is 30-17 and will hold on to the East 3 seed with half a game separating them from the Sixers above and the Nets below.
The Celtics saw their lead at the top of the East fall to four games after their nine-game winning streak was snapped in Orlando. Boston went 1-3 against the Magic this year. Orlando is still technically alive for the 10 seed and the play-in, but the 4.5 game gap there doesn't seem to be one that they can make up based on their almost 50-game body of work. They just haven't been consistent enough. The Celtics will likely avoid their kryptonite in the first round.
The Timberwolves have suffered some really bad losses this year, and dropping one to a Rockets team that had lost thirteen in a row certainly qualifies. Anthony Edwards and D'Angelo Russell combined for 61, but Jalen Green's 42-point night stole the show and the game. Minnesota falls back under .500, and they're in a three-way tie for the 9 seed.
The Bulls picked up a really nice win, getting past the hot Hawks in Chicago. The win puts the Bulls in a tie for the 9 seed, one game back of the Hawks and two games ahead of the Raptors and the 11 seed. Chicago is 11-6 over their last seventeen.
The Jazz took care of business in Utah, blowing out the Hornets. The middle of the West is a logjam, but the Jazz are the 8 seed for now. Charlotte will maintain a bit of a gap from the Spurs with the loss; San Antonio sits a game and a half above them in fourth-last.
The Trail Blazers smashed the Spurs. Damian Lillard, Anfernee Simons, and Jusuf Nurkic combined for 88 in the win, and it'll put Portland back within a game of the play-in.
The Grizzlies lost their third in a row, and it'll see them slip back from the Nuggets at the top of the West. What was a neck-and-neck race for a bit has turned into a two-game lead for Denver. The Kings, meanwhile, continue to play some really good basketball. They're a game and a half up on the Pelicans and the 4 seed, and only three and a half games stand between them and the Grizzlies. There was a lot of criticism for Sacramento after last year's moves, but they have paid off without question. This is a dang good Kings team.
CBB
Kansas has now dropped three in a row after falling in Waco. This was a really nice win for a Baylor team that has responded strongly after a shaky Big 12 start. For Kansas, it's a third Big 12 loss just eight games in. There's a lot of competition at the top this year, and they're behind the eight ball right now.
Nevada beat New Mexico 97-94 in 2OT. I really like both of these teams, and I think they both should be in the tourney. They're both on track to be in good position to get there.
Northwestern pulled out a close one over the visiting Badgers. Neither team is really in dire straits in terms of needing wins at this point, so this qualifies as a good home win for Northwestern and not a whole lot else. Wisconsin falls to 12-3 in games with Tyler Wahl playing.
Colgate is 15-7 (9-0) after getting past Boston U. They're looking good for a fourth tourney trip in five years.
Virginia Tech held off Duke for a big ACC win. It's been a real struggle for the Hokies, especially on the road, but they're still 12-8. If they can finish (really) strong in conference play, the door's not shut quite yet. This is a start.
TODAY'S PLAYS
NBA record: 108-95-3 ATS, 22-32 ML, 39-38-1 O/U, 1-6 parlay, 0-1 props, -15.09 units
The Bulls are playing pretty well, and the Pacers have yet to win without Haliburton. Give me Chicago, even on the second night of a back-to-back.
I like Boston to bounce back here. It's good value.
I like the under here. Both teams score in relatively low numbers.
The Nuggets are as hot as anyone in the league. I'll take them to win in New Orleans here.
CBB record: 107-95-2 ATS, 16-29 ML, 4-3 O/U, 7-7 parlay, -0.60 units
I like Miami a lot. They bounce back here against a bad FSU team.
NC State is playing pretty well, especially at home, and Notre Dame has been awful lately.
Give me Illinois here. I don't trust OSU.
Ole Miss is really bad.
Kentucky has been turning a corner; that continues here.
The points with the underdog are generally the move in Big 12 play. These games are usually close. The Wildcats won't give up their conference lead easily.
ML PARLAY: Rutgers, NC State, Miami, Kent State, Boise State, Clemson, Kentucky (+470)