Mike Bets #430
7 min read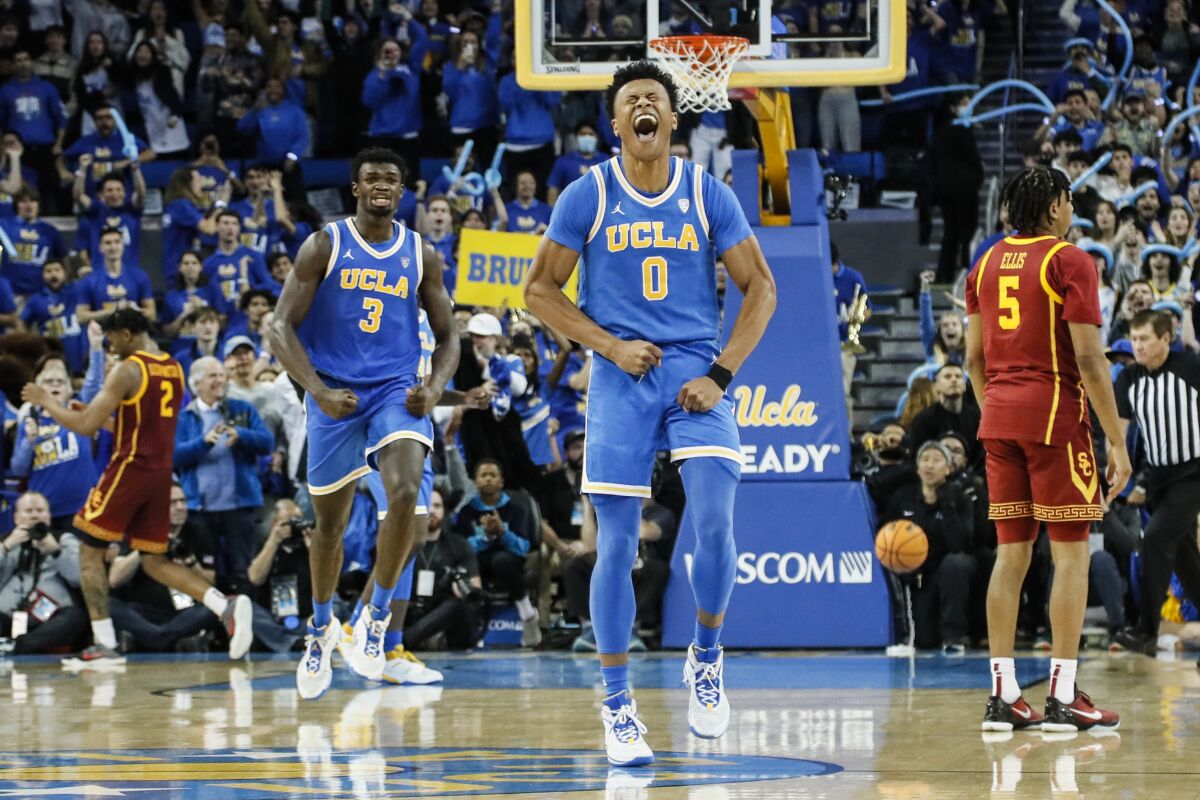 Happy Thursday. Yesterday was another day that unraveled a bit at the end. The CBB record was just 0-1 with a missed parlay, but the NBA record was 5-7 with five losses in six tries to close the night. We were doing well until we weren't. But we could do far worse than 5-8, so we'll take this one and move on. Tonight is a new night. Let's find some winners. But first, a look at last night's action…
NBA
The Magic went up big early and managed to hold off the Pacers the rest of the way. Indiana continues to struggle mightily without Tyrese Haliburton, and they've fallen a game and a half back of the Hawks and the 8 seed after holding the 6 seed not that long ago. The Bulls and Wizards are looming behind. Orlando is still kind of just sitting there in no man's land. They're six and a half games up on the Hornets and very clearly better than the bottom of the league. But they're also three and a half games out of the play-in, and neither their performance nor their underlying metrics give any indication of that changing down the home stretch.
The Sixers held off the Nets in a high-scoring game in Philly. Brooklyn is 2-5 without KD, though they have looked significantly better these last three games. This loss will put them five games back of the Celtics in the 4 seed, and they're a full two games back of the Sixers, who have closed within three of Boston.
In-between Philly and Brooklyn is Milwaukee. The Bucks sit three and a half games back of the Celtics after beating a depleted Nuggets team last night. Bobby Portis's MCL injury means Milwaukee's full health lasted for all of 48 minutes of game time, but they didn't need the full squad against a Nuggets team down Jokic, Murray, and MPJ. The Bucks still have two games each against the Celtics, Nets, and Sixers. There will be plenty of opportunities to secure seeding down the stretch. Again, the key will likely be ending up in that top three and avoiding a first round series against one of the other top 5 teams in the East.
The Wizards used a huge second half to grab a much-needed win in Houston. These are the games they need to take advantage of. Kyle Kuzma has dropped 30 in consecutive games, and he's scored 25 in four straight. Washington has won all four, and they're just half a game out of the play-in. Houston holds off Detroit for the worst-record in the league; they have a half game edge there after last night.
The Hawks picked up a really nice win in Oklahoma City. Trae dropped 33 to lead the way, and four other Hawks chipped in at least 18 points. SGA's 36 wasn't enough for the Thunder, who will briefly fall out of the play-in. They sit in a tie for the 11 seed, half a game out. The Hawks continue to play really solid basketball, and they're within two games of the 6 seed.
Brandon Ingram scored just 13 points in 26 minutes in his return from injury, and Anthony Edwards dropped 37 to help propel the Timberwolves to a road win. Minnesota is tied for the 8 seed as of now. Of greater importance might be the Pelicans, who have seen their gap from the 5 seed slip all the way down to half a game after six consecutive losses. The 4 seed is suddenly just three games up on the 13 seed out West. New Orleans needs to find level ground before they slide too far down.
The Warriors finished strong to edge out the Grizzlies. Memphis has lost four in a row, and they've lost contact with the Nuggets and the 1 seed for the time being, though their positioning in the 2 seed remains secure. It's been a rough stretch after a really good run that helped them separate from the pack with Denver. Golden State is tied for the 8 seed with Minnesota. Every win counts for them.
The Raptors handled the Kings in impressive fashion in Sacramento, holding an elite offense to just 95 points. Toronto pulled within a game of the Bulls and the play-in with the win. It's a missed opportunity for the Kings to put a little more pressure on the Grizzlies, but they still have a few games of breathing room in that 3 seed despite the loss.
Dame dropped 60, and the Blazers handled the Jazz to pull within half a game of the play-in, where Utah currently sits as the 10 seed. This was a good win for Portland; they really could have used it.
Anthony Davis returned to produce 21 and 12 off the bench, and the Lakers took care of business against the Spurs. They're still stuck down in the 13 seed, but the margins are very thin. As I said earlier, only three games separate them from the 4 seed.
CBB
Alabama played a strong second half, and they got past Mississippi State to move to 8-0 in SEC play. Mississippi State is now 12-8 (1-7), and their at-large hopes are hanging by a tiny, tiny thread. This would have been a huge win.
Houston pulled away from UCF to rebound from their loss to Temple. UCF has fallen to 4-4 in AAC play, and it's becoming very difficult to see them finishing with a strong tourney resume. It's a tough year for the American outside of Houston. Memphis probably represents the most feasible shot at a second bid.
Tennessee smacked Georgia to keep pace at a game back of Alabama. Georgia has lost three in a row, and they don't have much momentum after a strong start to SEC play.
Xavier got off to a great start and held off UConn late to maintain their one-game lead over Marquette and Providence at the top of the Big East. UConn is still 16-6, but they're just 5-6 in Big East play. It's been pretty brutal. They're in practically zero risk of missing the tournament, but it's going to be really hard to get a read on this team heading into the Big Dance.
Texas A&M blew out Auburn on the road to move to 6-1 in SEC play. They've been awesome in-conference, and they're headed towards a bid. The loss will drop Auburn two games back of Bama.
Providence blew out Butler to keep pace with Xavier in the Big East. It's been understandably rough sledding for Thad Matta in year one at Butler; the next few years will be interesting.
Texas Tech is 0-8 in Big 12 play after losing to West Virginia. The Mountaineers are 12-8 (2-6), and they have plenty of work to do.
Temple is 7-2 in AAC play after holding off South Florida in OT. They're just 13-9 with some ugly losses, but they've also beaten Rutgers and Houston now. If they keep winning…
Pitt slipped past Wake Forest to grab a big win. I like both teams. They both have a good shot at ending up in the field.
Maryland blew past Wisconsin at home. Both teams are 4-5 in Big Ten play and have a little bit of work to do.
Northwestern won in Nebraska to keep their momentum rolling.
Florida beat South Carolina. They have plenty of work to do, but they're still alive.
VCU crushed George Mason to keep rolling. They're 16-5.
Dayton suffered a bad loss in Rhode Island. They started A10 play really well, but they've been shaky the last two weeks. In a weak year for the conference, you can only afford so many shaky performances.
Louisville is 0-9 in ACC play. Road games are tough, but this one against BC was one of their best shots at a win. They didn't make it happen.
Creighton smashed St John's. They're 12-8 (6-3). They still have work to do, but they've been winning the games they need to the whole time. They just need a few more of the truly quality wins.
Indiana held off Minnesota to avoid a bad loss.
San Diego State got past Utah State. The Aztecs are in really good shape. Utah State has a good shot at the tourney too.
TODAY'S PLAYS
NBA record: 111-99-3 ATS, 22-36 ML, 42-40-1 O/U, 1-6 parlay, 0-1 props, -18.96 units
The Bulls will be ready for this one after blowing the 21-point lead to the Pacers last time out, and Charlotte has been really bad lately.
The Knicks are really good on the road. This is a lot of points.
Give me the over here. Both teams average at least 226 per game.
The Cavs could use a win here, and Houston is both bad and playing for the second night in a row. I like Cleveland to roll.
The Rockets can get into shootouts, but they actually don't average very many points per game. Cleveland plays slow, low-scoring basketball. I like that to rule the day here.
CBB record: 112-96-2 ATS, 16-29 ML, 4-3 O/U, 7-9 parlay, +1.30 units
Go Blue.
I really like UCLA. I think they bounce back from the loss to Arizona here.
Arizona State is a good team. Washington is not.
Arizona has some momentum after beating UCLA. They keep it rolling tonight.
Utah has been playing pretty well. Oregon State has largely been awful. Give me the Utes here.
ML PARLAY: Memphis, Arizona, Arizona State, Utah (+270)