Mike Bets #433
5 min read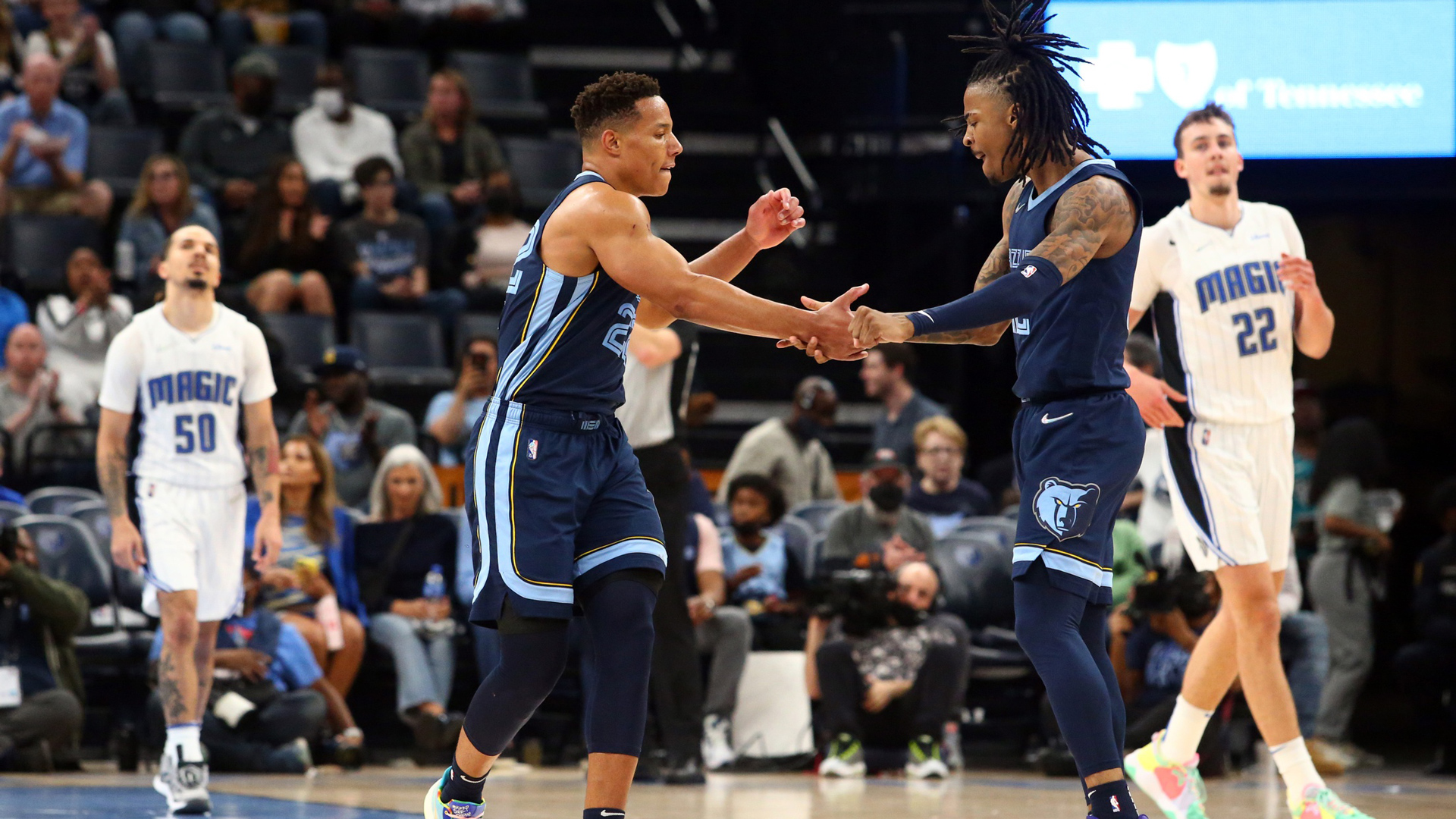 Happy Sunday. We had a very nice NBA day yesterday, going 7-2. The CBB record was a much worse 3-8. The 1-5 run on outright MLs killed me there. It's been a real struggle in that category all season. At the end of the day, yesterday was pretty much a wash. Today, we bounce back. But first, a quick look at all of yesterday's action…
NBA
Joel Embiid dropped 47, and the Sixers came back to beat the Nuggets after falling behind by double digits in the first half. Denver's lead at the top of the West will fall to 2.5 games after their second straight loss, but the Grizzlies don't represent much of a threat to be worried about in their current form. Philly will stay within two and a half games of the Celtics at the top of the East after winning their seventh in a row. A question of more potential impact from this game – how drastically does this shift the MVP race towards Embiid (the question of whether it should is rather irrelevant).
Kyrie dropped 32, and the Nets held on to an early lead to beat the Knicks. This improves Brooklyn to 3-6 since KD went down, and it keeps them a game up on Cleveland for the 4 seed. New York will fall a game and a half back of Miami for the 6 seed, and that's a hump they've had a lot of trouble getting over lately.
Moe Wagner dropped 27 points in 23 minutes off the bench, but the Bulls still rolled past the Magic in Orlando behind DeRozan (32), LaVine (32), and Vucevic (26). This was a good win for the Bulls after some pretty bad losses this week, and they're now in a three-way tie for the 9 seed with the Pacers and Wizards. Orlando sits four and a half games back of that, and while it hasn't been particularly easy to see them making the play-in for a while now, it's becoming increasingly unlikely.
The Rockets beat the Pistons in a battle between the league's two worst teams. They're now within a half game of each other, and the Hornets and Spurs are a game and a half ahead of Detroit. It's a four-horse race with two clear leaders for those three spots with equal lottery odds.
Kawhi and Paul George led the Clippers past the Hawks in Atlanta. The Clips have won five in a row, and they suddenly hold sole possession of the 4 seed with the Kings and the 3 seed just one game ahead. Atlanta is still in fine shape a game and a half ahead of that three-way tie for the 9 seed, but this was a missed chance to pull within half a game of the Knicks and put some real pressure on there.
The Wizards won their fifth in a row, knocking off the Pelicans in New Orleans. Washington has been doing a great job to take care of what's in front of them lately, and they're right back in the play-in zone ahead of games against the Spurs and Pistons. The Pelicans have now lost seven in a row, a streak that has continued despite the recent return of Brandon Ingram. They've fallen back into a tie for the 5 seed and are just half a game up on the play-in teams.
It took OT, but the Suns got past the Spurs. Chris Paul, Mikal Bridges, and DeAndre Ayton all topped 20 points in the win, which will move Phoenix into a three-way tie for the 7 seed. San Antonio has lost five in a row, and they're all the way down into a tie with the Hornets for the league's third-worst record.
The Timberwolves beat the Kings in Phoenix for a really nice win that has them on the right side of the play-in zone for the first time in a long time. There's still a lot of work to do, but Minnesota can temporarily claim hold to a tie for the 5 seed. The Kings have now lost two in a row, and they suddenly have just a game of buffer on the 3 seed (with two and a half games still separating them from the play-in).
The Celtics held on to beat the Lakers in OT after a questionable no-call sent the game past regulation. LeBron dropped 41, but Boston got 67 from Tatum and Brown. This one mattered for the Celtics. It ended a losing streak and stopped the Sixers from pulling within two games. And it's a brutal loss for the Lakers, who sit two games out of the play-in after a lot of close losses in recent games.
The Jazz hung on to their play-in spot after taking care of business against a depleted Mavs team. Dallas is 3-7 in their last ten, and they're just half a game up on Utah and the 10 seed. They did a great job to pull themselves up in the standings a few weeks ago, but all of that momentum is gone now.
The Raptors started and finished strong to grab a win in Portland. The win keeps them within a game of the Pacers/Bulls/Wizards. Only two of those teams can end up with a play-in spot barring a collapse from someone else, and it'll be a heck of a race down the stretch. The Blazers fall a game and a half out of the play-in out West, and they're just not in very inspiring form.
CBB
A lot of today's relevant college games tip off soon, so I'm going to hold the Saturday recap until tomorrow to get some plays out. We'll do two days worth of games tomorrow.
TODAY'S PLAYS
NBA record: 118-102-3 ATS, 22-37 ML, 47-41-1 O/U, 1-6 parlay, 0-1 props, -12.47 units
The Hornets have been pretty okay lately, but the mix of Miami playing well and the Spurs suddenly being tied with the Hornets for that important bottom three spot should create a rough showing in this one.
The Cavs get the Clippers playing the second half of a back-to-back in Cleveland in this one. They should win. But this is a lot of points.
Let's do it. I keep saying it – the Grizzlies have to bounce back at some point. The Pacers have been miserable without Haliburton.
This is just so few points. Odds are they get there.
A road trip to Milwaukee to take on a Bucks team starting to get healthy and find its groove is not the ideal recipe for an ailing and struggling team. The Pelicans are in trouble tonight.
CBB record: 116-101-3 ATS, 17-35 ML, 4-3 O/U, 8-10 parlay, -2.9 units
Villanova is so bad.
Go Blue.
Purdue is really good, but they haven't made a habit of running through teams. I like Sparty to keep it close.
I'm a big Rutgers fan. I think they can really push Iowa, even on the road.
Give me Belmont here. They've been really good at home, and they've been really good in MVC play.
I like Furman. They're 5-2 on the road. They get some revenge over UNCG here.
Southern Illinois has a dang good team. This line is small.