Mike Bets #434
10 min read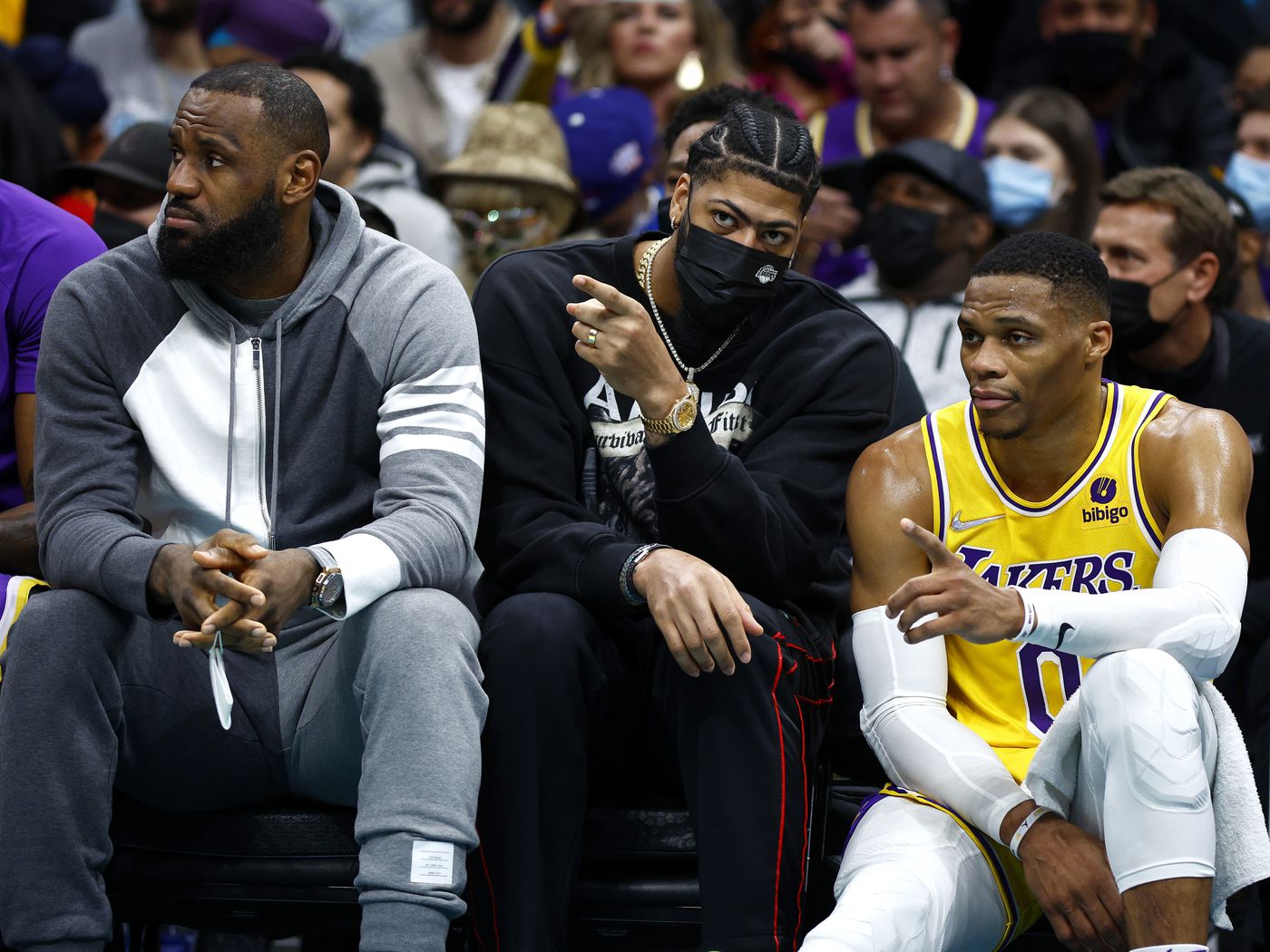 Happy Monday. Yesterday was another up-and-down day. The NBA record was a solid 3-2. We've had a good few days there. The CBB record was 2-5. It's been a rough few days there. But we'll bounce back. That starts today. We lost about twelve units last week, almost all coming on the college side. We flip it back this week. First, a look at yesterday's NBA action and the weekend of CBB play…
NBA
The Heat lost a tough one in Charlotte. Terry Rozier led all scorers with 31. Miami has still won seven of ten, but this one pulls the Knicks back within a game of the 6 seed. Every team is going to lose games down the stretch, and one loss doesn't mean a whole lot. But you want to take advantage of games against the bad teams, and Miami missed a chance here. The Hornets, meanwhile, pull half a game ahead of the Spurs and have temporarily lost their spot in the league's bottom three.
The Grizzlies went down by double digits in the first half, but they came roaring back to beat the Pacers by 12. Jaren Jackson dropped 28, and Ja put up 27, 15, and 10 to spark the win. This ends a five-game losing streak for Memphis, and they only trail the Nuggets by 2 games now. A few Denver losses in the last few games have kept that door relatively open despite the Grizzlies' struggles. The Pacers have lost ten of eleven and now sit outside of the play-in entirely after holding the 6 seed not that long ago. Tyrese Haliburton's return can't come soon enough; Indiana has fallen apart completely without him.
The Clippers went into Cleveland short-handed and got completely smoked, scoring just 57 points across the first three quarters. The Cavs didn't need to play anyone more than 28 minutes, and they pull within half a game of the Nets and the 4 seed. More importantly, their edge over the Heat and the 6 seed extends to two and a half games. Los Angeles can stomach this short-handed loss after their recent winning streak; they'll maintain their hold on the West 4 seed by half a game.
Giannis dropped 50, and the Bucks rolled past the depleted Pelicans in Milwaukee. The win pulls them within two and a half games of the Celtics, and they're now tied with the Sixers for the 2 seed. Philly (32-16) has a slight lead by winning percentage. The Bucks are 33-17. This was always a long shot of a game for the Pelicans once BI and CJ were announced out, so it's difficult to be upset about the loss. But New Orleans has now lost eight in a row to fall into a four-way tie for the 6 seed, and they have just one game of separation from the 11 seed. This was the third best team in the West for the first half of the season, and they're close to being out of the play-in entirely 10-15 games later. It's been a brutal stretch with Zion out.
CBB
SATURDAY
Oklahoma blew out Alabama for a huge win. They still have some work to do with their 12-9 record, but this one will go a long ways. For Bama, this doesn't do a whole lot outside of diminishing the margin for error in the race for a 1 seed.
Marquette ran past DePaul for their third straight win. At 9-2, they sit in a three-way tie at the top of the Big East with Xavier and Providence.
That three-way tie is possible because Creighton blew out Xavier Saturday afternoon. Creighton is far from safe at 13-8 (7-3), but this is a huge quality win that pushes them away from the bubble for now.
Houston came back to beat Cincinnati and move to 20-2.
Tennessee topped Texas. The Vols are 18-3 and right in the middle of the race for a 1 seed.
Kansas State rolled past Florida to move to 18-3.
Arizona is 19-3 after using a big second half to crush Washington.
Virginia smashed Boston College, and they're quietly sitting there at 16-3. The Hoos just keep winning. That's six in a row, and they're up to second in the ACC.
Kansas held on to beat Kentucky and get some momentum back. Kentucky has done enough where they can miss opportunities at quality wins and not press the panic button, but this was still a missed chance for a team that has plenty of work to do to get off the bubble.
Mississippi State topped TCU for a huge home win. Their 13-8 record isn't the ugliest thing in the world, but the 1-7 SEC record simply won't get it done unless this win was the momentum they needed to go on a big run. The Bulldogs have a relatively easy ten games left. If they don't win at least seven of those to get to 20-11 (8-10), it's difficult to see them standing much chance on Selection Sunday.
Missouri smacked Iowa State to add another impressive win to their resume. They're in a pretty good spot right now. The Cyclones have been a little prone to blowouts this year (18 v UConn, 19 v Iowa, 17 here), but they still look like a very good team overall.
Gonzaga is 18-4 (7-1) after beating Portland. A weekend showdown with St Mary's looms.
West Virginia held on late to pick up a nice win over Auburn. The Mountaineers are in similar position to Mississippi State. They're 13-8, but they're 2-6 in conference play. One difference – the remaining schedule is a heck of a lot harder. Even five wins would be impressive.
Baylor edged out Arkansas to keep their momentum going. They've now won six in a row after some shaky moments. This was a big missed chance for an Arkansas team that can't afford to keep losing at the rate they have been since conference play started.
Charleston finally lost again, falling to 21-2 after losing to Hofstra. An at-large bid is still feasible, but the margin for error is essentially non-existent from here.
Pitt moved up to third in the ACC with a win over Miami. They've been really good in conference play, and they're giving themselves a real shot at a bid. Miami should be fine, but they're definitely not taking advantage of what might have been an opportunity to push for a decently low seed.
Florida Atlantic is 21-1 after beating Western Kentucky. Their margin for error is still very much there. They're 17th in NET.
Clemson is 10-1 and a game and a half up on the pack in the ACC after sneaking past Florida State on the road.
St Mary's needed everything they had to get past BYU, but they did it. If they take care of business against San Francisco on Thursday, they'll go into Saturday's home game against Gonzaga with a lead at the top of the WCC.
Temple beat UCF to continue the Golden Knight's slide. Memphis is the only viable AAC at-large bid outside of the obvious one Houston will receive.
Louisville is 0-10 in the ACC and running out of theoretically winnable games after getting smacked by Notre Dame. Georgia Tech and Florida State visit this week. If Louisville is 0-12 in ACC games next Monday, they might just finish 0-20.
Northwestern smoked Minnesota, and they continue to win games and look good.
NC State is 17-5 (7-4) after beating Wake Forest on the road. Wake Forest has lost three in a row after a really good ACC start, and they're suddenly facing an uphill battle.
Texas Tech beat LSU in a battle between wildly disappointing teams that have struggled to get anything going in conference play.
Duke obliterated Georgia Tech, and they're not in any significant danger of missing the tournament at this point.
Illinois won in Madison, and they've won six of seven in Big Ten play to get back to a really good spot. The Badgers are falling apart. They've lost six of seven, and there's a lot of work to do here.
Dayton crushed Richmond. They have a lot of work to do, but a win is a win for now. They all matter.
Seton Hall smacked Butler. The Pirates have been respectable (6-5) in the Big East in Shaheen Holloway's first season. Butler (3-9) cannot say the same under Thad Matta, though it's worth pointing out that they've been struggling for a while now unlike Seton Hall.
New Mexico State is 0-9 in the WAC a year after winning a tourney game. How the turntables…
Maryland is 14-7 (5-5) after rolling past Nebraska. They still have some work to do, but they've done some solid rebounding work lately to pull back into decent position.
Santa Clara is 16-7 after losing to Pacific, and they're down and out after four losses in seven games, even with three of those losses coming to Gonzaga and St Mary's.
North Texas is 19-5 (9-3) after beating UTEP. Don't count them out quite yet.
Georgia topped South Carolina in OT. The tourney is pretty unlikely for them at this point, but winning this at least keeps some things alive.
VCU suffered a brutal home loss to St Bonaventure. The Bonnies aren't terrible, but there's very little room for error in the A10 this year. Dayton, VCU, and St Louis might just have to duke it out for one spot in March.
Virginia Tech beat Syracuse to move to 3-7 in ACC play. They still have quite a bit of work to do. Syracuse still has an okay looking record with nothing doing in the quality wins category.
Utah State beat Fresno State. They have some work to do and need to keep winning, but the Aggies have a good team at 17-5.
Arizona State is now 6-5 in Pac 12 play after losing to Washington State, and what was looking like a fairly secure at-large route is shrinking rapidly after a few losses.
Oregon beat Utah. The Pac 12 might not send more than three teams (UCLA, Arizona, USC?) dancing.
Indiana won their fifth in a row, and they continue to roll further and further into safety. Ohio State falls to 11-10 (3-7). Somehow, they're 29th in NET, which shows the value of Quad 1 wins. Let's look at two resumes here
Team A: 2-8 Quad 1, 3-1 Quad 2, 0-0 Quad 3, 6-1 Quad 4
Team B: 0-8 Quad 1, 4-1 Quad 2, 2-0 Quad 3, 4-1 Quad 4
The big difference is those two Quad 1 wins, and Ohio State (29) is almost 60 spots higher than Michigan (83) because of them. Those wins can only make up for so many losses though, and the Buckeyes are rapidly compiling those with no signs of an impending turnaround.
Boise State kept it rolling, moving to 17-5 (7-2) with a dominant showing against Colorado State.
Oklahoma State is 12-9 after blowing out Ole Miss. The 3-5 conference record could be uglier. There's work to do here, but the Cowboys are very much alive.
Texas A&M is 15-6 (7-1) after holding off Vandy. They've recovered from a very underwhelming showing in non-con, and now they have a chance to go dancing with a strong finish.
San Diego State is 18-4 (7-1) after blowing past San Jose State.
UNLV knocked off Nevada, holding on for a win that probably won't do a whole lot for them after all of their conference losses. It does hurt Nevada though. You want to take advantage of the winnable games in a conference like the Mountain West, and they fell short here.
SUNDAY
Michigan suffered an embarrassing road loss to Penn State. Penn State is good; losing wasn't bad by itself. But going into halftime down almost 20 after being within a point with less than four minutes to go is simply unacceptable. This team has no fight, no spirit, and no identity. Juwan Howard should be fighting for his life over the next fifteen months.
Purdue smacked Michigan State to secure their spot as the country's number one team. Sparty is still fine at 14-8 (6-5).
Providence pulled out a win at Villanova to move into that three-way tie at the top of the Big East.
Iowa picked up another good win, knocking off Rutgers to move to 13-8. The Hawkeyes are in a decent spot and have recovered nicely from a slow start to conference play. They've won five of seven.
Memphis is 17-5 (7-2) after putting away Tulsa. They're in fine position to grab an auto-bid for now, but it wouldn't take very many losses to change that in a pretty poor American.
TODAY'S PLAYS
NBA record: 120-104-3 ATS, 22-37 ML, 48-41-1 O/U, 1-6 parlay, 0-1 props, -11.74 units
Both teams score about 225 per game. Neither is particularly high-scoring. This is a decent amount of points. I think Philly takes control of this one at home and keeps it low.
KD, AD, and LeBron will be out for this one. 230 is a decent amount of points. Give me the under.
Give me the Kings in this one. The Timberwolves are playing well, but I don't see them taking two straight from Sacramento.
Both of these teams score at least 230 per game, and the Kings are up over 235 per. After they hit just 227 last time out, they'll go over here.
The Wizards are playing pretty well, and the Spurs are slipping down. Give me the Wiz.
The Wizards score almost 20 points per game less than this per game. Give me the under.
The Warriors are still not great on the road. I'll take the Thunder to compete in this one.
ML PARLAY: Sixers, Kings, Wizards (+227)
CBB record: 118-104-3 ATS, 17-37 ML, 4-3 O/U, 8-10 parlay, -6.2 units
Give me Syracuse here. UVA has been pumping out wins, but they've been doing it in close games. Syracuse badly needs a quality win. I think this is a good spot to push real hard for one, even if they fall a few points short. The Orange cover.
Chicago State is 6-17, yes. But, if losing a game by three or less also counted as a win they'd be 10-13. So there's that. Citadel isn't good. Chicago State has been pretty competitive. Let's take a swing here.
Iowa State ML (-105) – FIVE UNIT PLAY
Lock.