Mike Bets #435
6 min read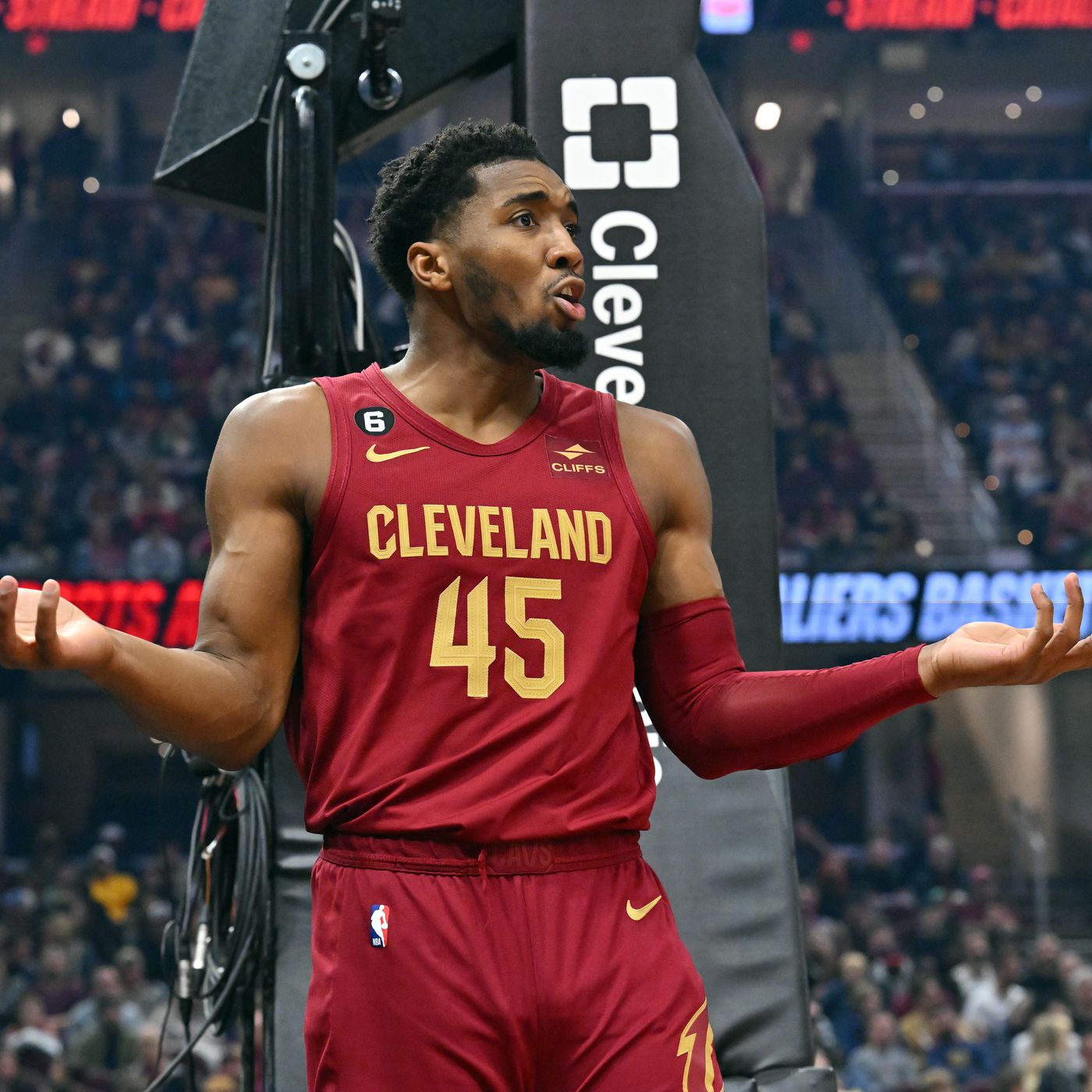 Happy Tuesday. I'm still struggling to wrap my head around what happened last night. The NBA record was really solid at 5-3. We'll take that any day of the week. The Sixers blew a pretty significant lead to the Magic to crash the parlay, but it is what it is. Then there was the CBB slate. We started 1-0-1. Chicago State pulled out a cover. Syracuse pulled out a push. We were all set up for a great night with our five unit play – Iowa State – leading 59-36 (!!!) well into the second half. Then the Cyclones gave up the largest second half comeback in conference history, sparking a 10.3 unit swing that left us negative on the night. I still don't really have words. We need to bounce back tonight, and we will. But first, a look at last night's action.
NBA
The Magic were down by 13 after the first quarter, but they came roaring back from there to win by double digits in Philadelphia. Paolo Banchero dropped 29 to spark the win. The Sixers fall three games back of the Celtics, and they're down in the 3 seed and a half game back of the Bucks now. The Magic still sit four games out of the play-in, and they have quite a bit more work to do to make a real run at it. They have thirty-one games left.
Kyrie dropped 26, and the Nets rolled past a Lakers team down AD and LeBron. This wasn't exactly an unexpected result. Being down KD hurts Brooklyn, but you'd still expect them to beat such a depleted version of the Lakers. With the win, the Nets pull a full game ahead of the Cavs for the 4 seed, and they're back within a game and a half of the Sixers. The Lakers remain in the West 13 seed, and they're now two and a half games out of the play-in. They're still very much alive here, but there's a heck of a lot of work to do.
De'Aaron Fox dropped 32, and the Kings outlasted the Timberwolves in OT to grab a split from this two-game mini series in Minnesota. Sacramento has a two game buffer on their hold for the 3 seed after the win. Minnesota falls from the 5 seed into a tie for the 8 seed. There are still just two and a half games between the 4 seed and the 12 seed out West, so there's just no sort of safe positioning in the middle of the conference right now.
The Wizards took a quarter to get going, especially defensively, but they eventually got rolling and ran past the Spurs in San Antonio. Deni Avdija scored a career-high 25 points off the bench. Washington has won six in a row, and they (temporarily) hold sole possession of the 9 seed. The Spurs now have a full one game lead over the Hornets in the race for the bottom three. They've lost six in a row.
Steph dropped 38, and the Warriors outlasted the Thunder after getting off to a great early start. Golden State has looked a little more comfortable on the road lately, and they're in a three-way tie for the 5 seed after last night. OKC sits a game out of the play-in after the loss.
Luka dropped 53 and nearly outscored all of his teammates in a 111-105 win over the Pistons. Dallas is sitting in that three-way tie with the Warriors (and the Suns). The Pistons are just really bad. Bojan Bogdanovic, however, is not bad. He dropped 29 last night, and he's one of the best feasible movers at the trade deadline.
The Suns kept pace with the Warriors and Mavs by outlasting the Raptors in Phoenix. The Raptors are 23-29 and a game and a half out of the play-in. They haven't looked good in a very long time. With a lot of pieces that other teams might want and no great path to a competitive future with this current core, it'd be difficult to justify a silent trade deadline for Toronto.
The Trail Blazers held off the Hawks in Portland for a big win. They're back within a game of the play-in out West. Every win counts. The Hawks have cooled off with two straight losses. They're back to two games back of the Knicks, and both the Bulls (10) and Wizards (9) are within a game again.
CBB
Virginia held on to beat Syracuse and pull within a game of Clemson at the top of the ACC. Syracuse will fall to 13-10 (6-6), and they're still lacking the quality wins they'll need to make a serious push at a bid. They've missed a few big chances lately.
Texas topped Baylor to end their six-game winning streak. With Iowa State's mind-boggling loss to Texas Tech, the Longhorns will hold sole possession of the Big 12 lead, at least until Kansas State plays tonight.
Texas Tech is finally on the board in the Big 12 after an insane comeback win over Iowa State. This one is brutal for the Cyclones. There's no other way to put it.
Oral Roberts is 11-0 in Summit play after beating South Dakota by 50 (!!!).
TODAY'S PLAYS
NBA record: 122-105-3 ATS, 22-37 ML, 51-42-1 O/U, 1-7 parlay, 0-1 props, -10.01 units
These two are as low-scoring as you'll get, and they still both average 216+ per game. Give me the over. This is such a small total. Odds are they get past it.
I'll take Cleveland here. They've been fine enough lately, and this game gives them a chance to grab a pretty secure three and a half game lead on the 6 seed. Lose this game, and the Heat are suddenly only a game and a half back. The Cavs get it done. Donovan Mitchell should be a full go here too after his return in Cleveland's last game.
The Knicks are significantly better than the Lakers, and they have a real chance at pulling back into a tie for the 6 seed with a win tonight. LeBron and AD will likely play, but the Lakers won't win.
The Knicks average around 226 per game, and the Lakers are up near 235. I think this one gets there, especially with LeBron and AD back in the fold.
The Bucks have been playing really well lately. I'll take them against the Hornets here.
The Clippers were red hot before losing a game without Kawhi and PG last time out. Those two should play tonight, and I like them to get back on track against an inconsistent Bulls team.
The Nuggets are coming off three losses in four games, and they're great at home. I think they run away with this one against a Pelicans team sliding all the way down the West standings.
CBB record: 119-104-4 ATS, 17-38 ML, 4-3 O/U, 8-10 parlay, -10.5 units
Mississippi State has some momentum after beating TCU, and South Carolina is really awful. Give me the Bulldogs. Their season isn't over quite yet.
I'll take VCU for a bounce back win here. Davidson isn't good this year.
Fordham has been playing well lately. This is the kind of road statement St Louis needs to make. I like them to make it tonight.
Clemson has a little pressure on their heels at the top of the ACC. They cruise past BC.
The Aggies are playing really well. I can't say the same for Arkansas. I think A&M makes a big statement here. They're surging up the bubble.
Miami is 11-0 at home. Virginia Tech is 0-6 on the road. I like the Hurricanes in this one.
Nebraska has been falling apart. A road trip to play a red-hot Illinois team isn't a good place to change that.
UConn is 2-4 on the road and hasn't impressed at all in Big East play. DePaul has been playing pretty well lately during a stretch that included a home win over Xavier. I like them here.
This is a ton of points for a Big 12 game. Four of Kansas's five Big 12 wins have come by four or less points.
UNLV has struggled in conference play, but I'll take them at plus odds against a really bad CSU team.
I'll take TCU at home here, even without their top scorer. I don't trust WVU at all.
Nevada hasn't lost at home. They need a big win. They get it tonight.
ML PARLAY: Mississippi State, Clemson, Miami, Kentucky (+270)