Mike Bets #452
8 min read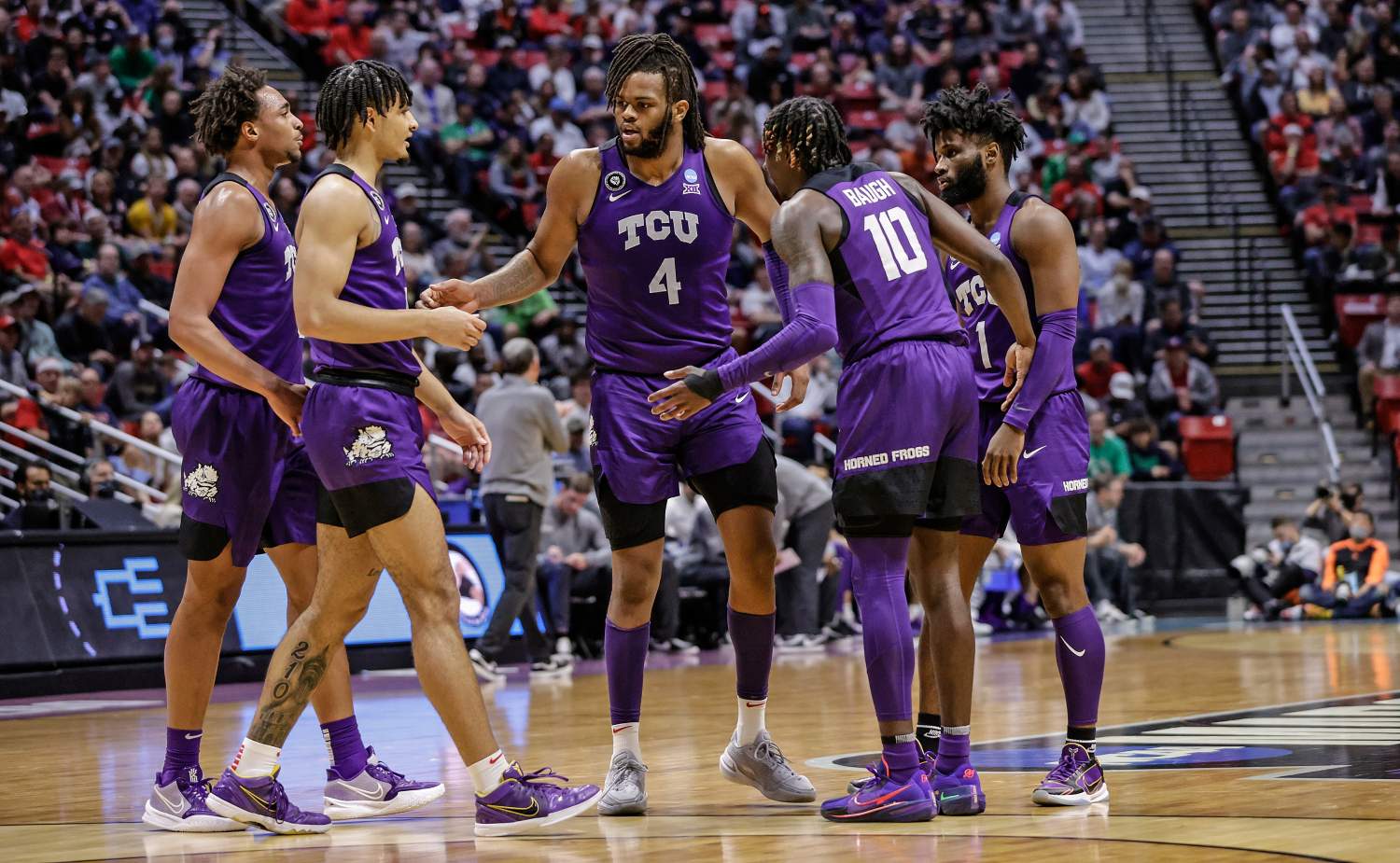 Happy Monday. Last week was a solid enough week. I was +4.4 units on the NBA and -1.30 units on CBB. That's a positive week. Now we just need the huge comeback that we found in the NBA to happen in college ball too. The season isn't over quite yet. It's time to get hot. Before we do that, let's take a quick look at some of the weekend action.
NBA
No games. It's the All-Star break. 
CBB
SATURDAY
Alabama smashed Georgia by 49 to maintain their one-game edge over Texas A&M at the top of the SEC. The Tide have to visit A&M in a few weeks, but the Aggies will need to get through Tennessee this week first.
UCLA crushed Cal to move to 14-2 in Pac 12 play. Wins in their next three would lock up the conference title before they host Arizona in the season finale.
Kansas rolled past Baylor in Lawrence behind a massive 55-26 second half that flipped the game on its head. The win pushes the Jayhawks into a tie with Texas at the top of the Big 12 while the Bears fall a game back.
Texas just barely held on to beat Oklahoma in OT and keep a hold on shared possession of the Big 12 lead. They have to play both Baylor and Kansas over their last four games. Oklahoma has now lost to Baylor, Kansas, Iowa State, and Texas (twice) by 4 or less points. Flip just two of those games, and they're 15-12 (5-9) and somewhere around the bubble. Instead, they're dead in the water.
Virginia snuck past Notre Dame to claim sole possession of the ACC lead. Miami is half a game back (with an extra game played), and Pitt is a full game back.
Arizona beat Colorado to stay in the Pac 12 title race. They'll need some help (and a win over UCLA when they get the chance), but it's not over quite yet.
Kentucky beat Tennessee for a huge win. It might just put them in the tourney. This was a massive week for UK with the road win at Mississippi State coming a few days before this. The job isn't done quite yet, but they're in a much better spot. Tennessee's shot at a 1 seed is dead after some frustratingly inconsistent weeks here. But they'll still walk into March with a good seed. The question is whether they can do something with that this time around.
Kansas State beat Iowa State. Both are two games back of the Big 12 lead, which is a gap that probably won't be made up at this point. Neither has been particularly impressive recently, but there's still some time to regain some momentum.
Gonzaga got past Pepperdine, and St Mary's got past BYU. The Zags get 11-17 San Diego and the Gaels get 13-16 Pacific during the week before their season-ending matchup on Saturday. Assuming, they both win before then, it will be either St Mary's winning the WCC with a sweep of Gonzaga or the Zags pulling themselves into a tie for the conference title with a split with St Mary's.
Indiana edged out Illinois. The Illini have lost three of four after a really impressive mid-conference slate stretch. The Hoosiers have a good shot at a 4 seed.
Miami beat Wake Forest to keep pace at a half game back of Virginia. They're 15-0 at home. This was a missed chance for a Wake team that finds themselves a few steps off the bubble. A trip to NC State on Wednesday is their last regular season chance to pick up a big win.
Xavier took care of business against DePaul to pull within a game of the Big East lead. Marquette (leader) plays Creighton (tied with Xavier) this week. Creighton also beat St John's on Saturday. Providence (beat Villanova on Saturday) is also tied with Creighton and Xavier. It's a packed race in the Big East, though that could change if Marquette downs Creighton.
UConn beat a Seton Hall that's fallen off the bubble with three losses in four games. UConn has now won four of five. Two of those wins were against DePaul and Georgetown and a third against another non-tourney team in Seton Hall, but wins are wins for a team that's struggled to consistently piece them together in Big East play.
Mike Miles returned to score 15, and TCU smashed Oklahoma State to get back on track after some struggles in his absence. The Cowboys are still in decent position, but they have a tough closing stretch coming up – @West Virginia, Kansas State, Baylor, @Texas Tech. They certainly can't afford four losses.
Both Texas Tech and West Virginia are 15-12 (4-10) after Tech beat WVU. The Mountaineers have lost four of six, and they should be a few steps out of the field in my view. Lunardi still has them in his final four in. Tech has won five of seven to give themselves some life. Winning at Oklahoma tomorrow is a must.
LSU is 1-13 in SEC play after falling to South Carolina. The Tigers are terrible. It's been a rough first year for Matt McMahon
Michigan kept themselves alive with a win over Michigan State. The defense found its groove down the stretch. A mid-week trip to Rutgers is going to be huge. The Spartans are still in fine position for an at-large bid.
Samford maintained their one-game lead at the top of the Southern with a 96-61 win over VMI.
Southern Miss is up a game with two to play at the top of the Sun Belt after beating Georgia Southern. Two road wins gives them a solo conference championship.
Indiana State beat Illinois State to stay within a game of the top of the MVC.
Arkansas rolled past Florida. They're probably going to have enough to have a fairly stress-free Selection Sunday, but this definitely hasn't been a Razorbacks team that has lived up to their expectations so far.
VCU maintained their one-game lead at the top of the A10 with a dominant win over Fordham.
Mississippi State picked up a huge OT win over Ole Miss. They're now 18-9 with a much more palatable 6-8 SEC record after six wins in seven games. A road win at Missouri tomorrow would be big. The Bulldogs are firmly on the bubble line.
A win over Pitt kept Virginia Tech's season technically alive, but it's hard to see them beating both Miami and Duke this week. It's also a little hard to see that being enough for them, but we'll see once we get there. Pitt is still in fine shape, though they did drop a game back of the ACC lead.
Toledo and Kent State are tied atop the MAC at 12-2.
Duke crushed Syracuse in the Carrier Dome. The Orange just aren't going to have anything close to enough quality wins to go dancing.
Texas A&M moved to 12-2 in SEC play with a road win over Missouri. They've just been fantastic, and they've worked there way firmly into the field. Missouri is still in a good spot too.
Clemson lost a brutal one to Louisville. Just awful. They've probably cost themselves a tourney spot these last few weeks. Beating Syracuse on Wednesday is a must.
Utah State won the second half by 24 to pick up a huge win over Nevada. The Mountain West has four bubble teams right now – Boise, Nevada, Utah State, New Mexico – to go alone with San Diego State. Boise should be in. Nevada should be in if they finish against a very beatable schedule. Utah State has given themselves a shot with this one. They need to win at Wyoming tomorrow. New Mexico has two huge games against Boise and San Diego State this week that will likely decide their fate.
Oral Roberts is 25-4 (16-0) after beating North Dakota State.
Vandy has won five in a row to move into a tie for fifth in the SEC. We're seeing some clear signs of momentum for Jerry Stackhouse and Co. Beat LSU and Florida this week, and you're 17-12 (10-6). Auburn is likely still fine in terms of making the tournament, but they've lost six of eight and still have to play @Kentucky, @Tennessee, and Alabama. They might finish 19-12 (9-9) with just two Quad 1 wins.
Penn State kept themselves alive by avoiding a bad loss against Minnesota.
North Texas is 23-5 (14-3) after getting past UTEP in OT. Winning out puts them at 26-5 (17-3). They should be on the bubble. They're top 50 in NET.
USC has taken care of business in their last two to move to 19-8 (11-5). They're right on the bubble, but road wins over Utah and Colorado this week could go a long way.
SUNDAY
Houston knocked off Memphis. The Tigers are still on the right side of the bubble, but there's not a ton of room for error.
Purdue smashed an Ohio State that's become embarrassingly feckless.
Bradley (Southern Illinois) and Drake (Belmont) both won to stay tied atop the MVC. They both have relatively easy mid-week games before a huge game next Saturday that should decide the conference.
Nebraska beat Maryland in OT. The Terps will still be fine for an at-large bid. It's been an impressive close to the season for Nebraska. They've won four of five to turn a 3-9 conference record into 7-10.
Boise State topped UNLV to keep their bid for an at-large spot rolling forward.
Oregon lost to Washington State. It was a brutal week for the bubble Ducks.
Northwestern crushed Iowa. Iowa is going dancing, but Northwestern has been a top three Big Ten team with Indiana and Purdue. It's been a great season for the Cats.
TODAY'S PLAYS
NBA record: 150-130-5 ATS, 26-45 ML, 77-56-1 O/U, 1-7 parlay, 0-1 props, -4.47 units
No plays. It's the All-Star break.
CBB record: 163-151-7 ATS, 35-56 ML, 4-4 O/U, 8-17 parlay, -28.02 units
Oklahoma State still needs wins. I don't believe in West Virginia one bit, as we've established. I'll take the extra value with the Cowboys here.
Duke has won ten ACC games. Six of those wins have come by single digits. Louisville is playing better recently, and I think they can cover here.
Bounce back spot for the Illini against the Big Ten's worst team. I like them to roll.
I think TCU is the play here. Mike Miles is back. It's really hard to win five games in a row in the Big 12, which is what Kansas would be doing with a win. I'll take the Horned Frogs at home.