Mike Bets #455
4 min read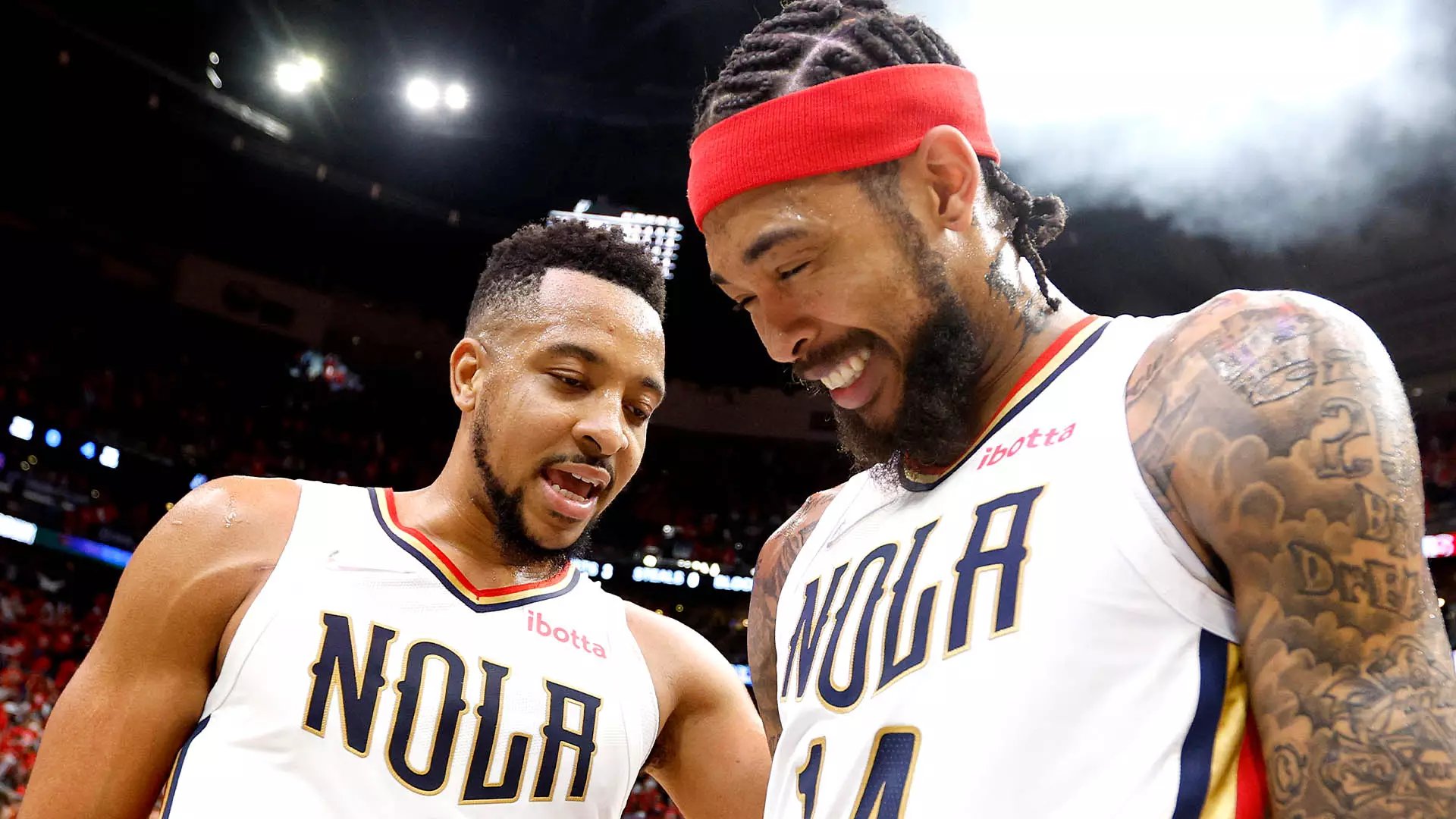 Happy Thursday. Yesterday was another great day. The CBB record was 10-5-1 with a 4-2 record on two-unit plays and a parlay hit for 2.6 units. We have a lot of momentum going there, and we get back to our NBA wheelhouse tonight. Let's keep it rolling. But first, a look at last night's action.
NBA
No games, but we're back tonight.
CBB
Houston rolled over a decent Tulane team to improve to 26-2. A 1 seed is still theirs to lose.
Brandon Miller dropped 41, and Alabama survived South Carolina in OT to maintain their lead over Texas A&M at the top of the SEC. Bama is also closing in on a 1 seed, and beating Arkansas and Auburn at home in their next two might all but lock things up.
We have drama at the top of the ACC again after Virginia took an unexpected loss to Boston College. Miami (14-4) now has sole possession of first with UVA and Pitt (13-4) half a game back with an extra game to play. Virginia's last three games have been one-possession wins over bad Louisville and Notre Dame teams and then this loss to a meh BC team. That's not the momentum you want to carry into March.
UConn rolled past Providence, which should all but wrap up the Big East title for Marquette. They have a two game lead with three to go, and DePaul, Butler, and St Johns don't exactly form a gauntlet. UConn has started to pick up some big wins the last few weeks. They might just be turning it back on.
Colgate is 22-8 (16-1) after getting past Lafayette. UNC Asheville is 22-7 (15-2) after crushing Charleston Southern. Both are the clear favorites in the Patriot and Big South, respectively. Colgate owns a win over Syracuse and UNC Asheville beat UCF, so these are potentially teams that could give someone a game.
Bradley (Valpo) and Drake (Illinois State) both won to set up a winner-takes-all game this Sunday. Drake @ Bradley for the Missouri Valley crown.
Clemson rolled Syracuse to pick up a key win. That loss to Louisville was an absolute disaster, and they need to keep winning to get themselves on the right side of the bubble. Trips to NC State and Virginia are coming up. The Tigers need at least one of those.
Maryland smacked Minnesota to avoid a bad loss.
LSU finally has two SEC wins after knocking off Vanderbilt. It's a disappointing loss for a Vandy team that's been playing pretty well lately.
Kentucky beat Florida, and they're closing in on a bid. Beating Auburn at home this weekend would push them even further away from the cut line.
Dayton pulled within a game of VCU at the top of the A10 after beating UMass.
Samford knocked off Chattanooga to move to 15-2 in Southern play. Furman (Mercer) and UNC Greensboro (Western Carolina) also both won, which sets up a fun weekend. Those two are 14-3, and Furman visits Samford Saturday afternoon. Lots at stake.
Southern Miss lost for the second time in three games, this time at Old Dominion. That drops them into a tie with Marshall at the top of the Sun Belt with one game to go. Marshall technically holds the tiebreaker having beaten USM earlier in the season, but a share of a conference title is still a share of a conference title, regardless of the seeding tiebreakers. Southern Miss still controls their own destiny for that.
NC State beat Wake Forest. The Wolfpack are going dancing. Wake is in some trouble though. Duke, Wisconsin, UNC, Clemson, and Georgia don't exactly make for a super impressive list of quality wins. Now, that said, Wake is 17-11 (just like UNC). They have better wins than the Tar Heels, though they also have a few worse losses. Why does everyone have UNC directly on the cut line while having Wake like ten teams off of it? There's something about that (brand) name.
Wisconsin knocked off Iowa for a massive win. Sunday's trip to Michigan is huge.
Auburn barely held on against Ole Miss. They've been less than impressive, but they're still probably safe for a bid.
Boise State came back to beat New Mexico, and they've probably all but wrapped up a tourney spot at 21-6 with a top 25 spot in NET. For New Mexico, this is a tough result. They really need the wins. Beating San Diego State at home this weekend is just about necessary.
TODAY'S PLAYS
NBA record: 150-130-5 ATS, 26-45 ML, 77-56-1 O/U, 1-7 parlay, 0-1 props, -4.47 units
CBB record: 177-161-8 ATS, 38-60 ML, 4-4 O/U, 10-17 parlay, -17.25 units