Mike Bets #456
7 min read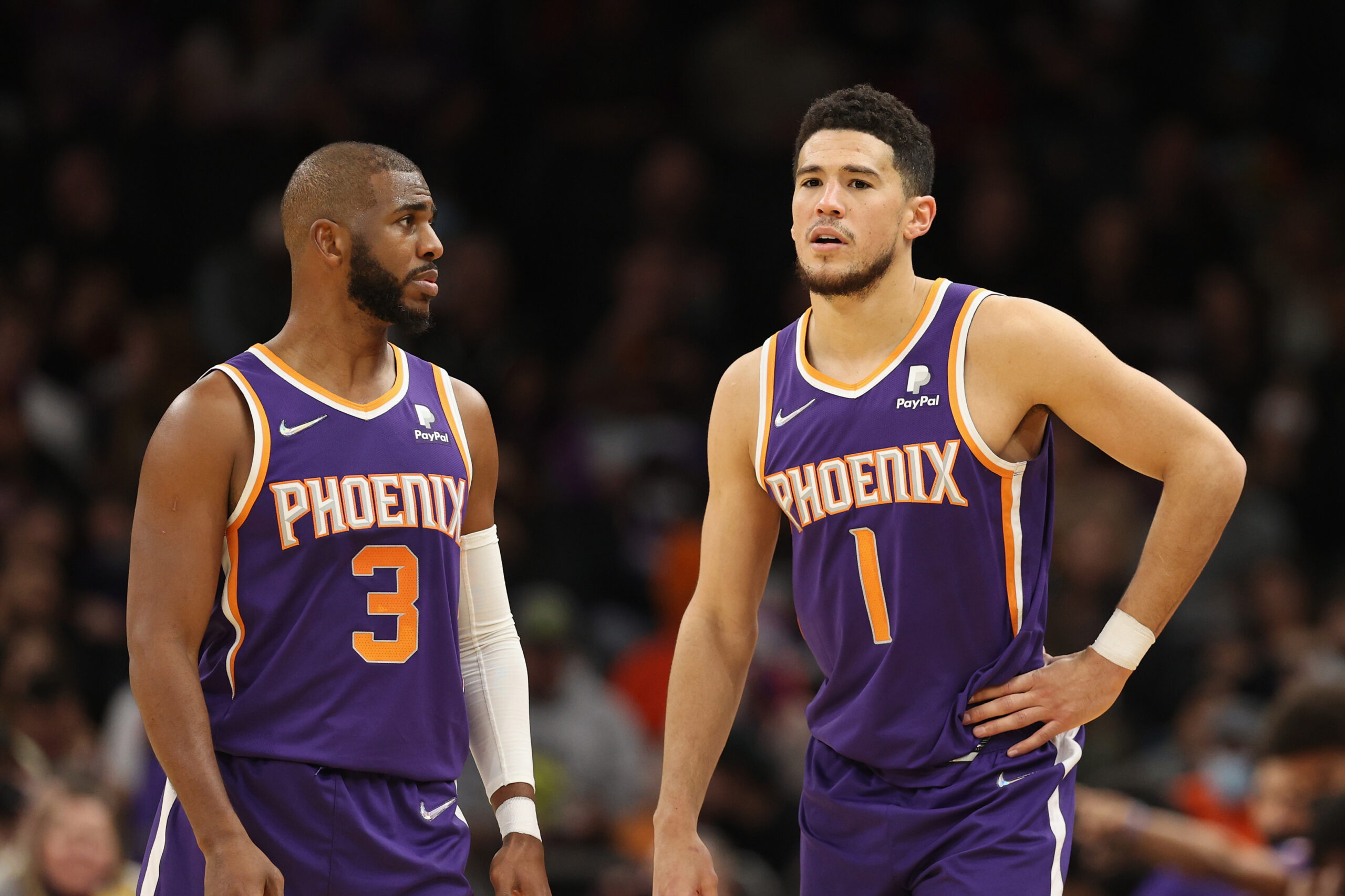 Happy Friday. We kept the positive momentum rolling yesterday with an 8-5-1 NBA day and a 4-5 CBB day that featured three outright dog winners and ended up slightly positive.
NBA
The Celtics blew a ten-point halftime lead, but they held off the Pacers in OT. Jayson Tatum, Jaylen Brown, and Malcolm Brogdon combined for 85 in the win. Boston's edge over Milwaukee at the top of the East is back up to a game. For Indiana, Myles Turner dropped 40, and Tyrese Haliburton put up 22 points and 14 assists. It's tough to waste those individual performances in another loss that will drop the Pacers three and a half games back of the play-in.
Franz Wagner led the Magic with 21 points in a narrow win over the Pistons. Orlando still has a lot of work to do with a full four games separating them from the play-in with just twenty-two games remaining. The Hawks, Wizards, and Raptors all appear to be on pace for roughly 40 wins, and it would take a 12-10 finish from the Magic just to get to a 37-45 record that probably wouldn't be enough. Is going 15-7 possible? Sure. Likely? Maybe not for the league's 26th-ranked team by net rating. Orlando has made some progress this year, but the play-in is highly unlikely. Detroit pulls a full two games behind Charlotte with the loss, and they have the inside edge on the bottom three.
Nikola Jokic produced a 24-point triple-double, and the Nuggets took over in the fourth to down the Cavs in Cleveland and overcome a 31-point effort from Evan Mobley. Denver now has a six game lead over Memphis at the top of the West. Their magic number (with the Grizzlies) is down to 18, which is a pretty good place to be with twenty-two games to play. The Cavs will fall six games back of the Celtics and three games back of the Sixers and the 3 seed. They'll look to end a two-game skid when they visit Atlanta tonight.
The Raptors, down Fred VanVleet held off a late charge from Brandon Ingram and the Pelicans to win one in Toronto. The win pulls them even with the Wizards, who have played two less games and thus have a slightly worse winning percentage. Both have a two and a half game lead over the Bulls and the 11 seed, and the Hawks are just half a game ahead in the 8 seed ahead of a challenging games against the Cavs. New Orleans has sole possession of the West 8 seed after their second straight loss. Zion's return would be nice, but it doesn't appear to be coming any time soon.
The Sixers roared back to knock off the Grizzlies in Philadelphia. Joel Embiid and James Harden combined for 58 in the win, which keeps them within three games of the Celtics. The gap from the Cavs and the 4 seed is also up to three games, which puts Philly in a pretty good spot approaching the final stretch. They have five games on the 5 seed. For Memphis, the pre-break struggles don't appear to have disappeared. They're 4-10 in their last fourteen, and they're no longer competitive for the 1 seed. The bigger issue is holding off the Kings, who are now just two games back in the 3 seed.
The Mavs blew things open in the fourth in a shootout win in San Antonio. Dallas has been chilling a little above the middle of the West for a while now. Finishing in that top six and avoiding a play-in risk with teams that can beat them is huge, and they have a game on the 7 seed for now. The Spurs have lost fifteen in a row, and they're now tied with the Rockets for the league's worst record (though slightly ahead by winning percentage with two more games played).
The Jazz topped the Thunder by a point in a back-and-forth OT affair. Lauri Markkanen (43) just beat SGA (39) in a duel between two of this season's better players. This was a huge win for the Jazz; they'll pull into a tie for the 9 seed with the Warriors. The Thunder sit half a game back of that tie in the 11 seed.
The Kings rolled past a depleted Blazers team in Sacramento behind strong efforts from De'Aaron Fox and Domantas Sabonis. Portland didn't have Damian Lillard, Anfernee Simons, or Jerami Grant. They're a game out of the play-in after the loss. Sacramento pulls within two games of the 2 seed, and their buffer over the Clippers and the 4 seed will rise to a game and a half.
The Lakers comfortably beat the Steph-less Warriors in Los Angeles. Golden State is tied for the 9 seed and just half a game ahead of the 11 seed. They're in the woods a little bit here. Of course, so are the Lakers, who are still the 13 seed and a game and a half out of the play-in.
CBB
UCLA won in Utah to move to 15-2 in Pac 12 play. They're closing in on the Pac 12 crown with a magic number of 2 (Arizona) for a sole title with three games to go. USC is technically still alive as well, but they would need to win out and see UCLA lose out to earn a share of the title.
Gonzaga rolled past San Diego to set up a shot to earn a share of the WCC title in their game with St Mary's this weekend.
St Mary's smashed Pacific to clinch a share of the WCC title. It can be theirs alone if they top Gonzaga this weekend.
Northwestern went into Champaign and led 37-19 at the half, but they couldn't hold on. This was a really nice win for an Illinois team that's struggled a bit the last few weeks. They could have easily packed it in at half but never did. Northwestern will fall two games back of Purdue, which leaves the Boilermakers with a magic number of 2 to win the Big 10 alone. This is a tough one for a Cats team that was riding a huge wave of momentum. Twenty minutes in, that wave was bigger than ever. Now it's taken a hit.
Penn State won at Ohio State to keep their season alive. Rutgers visits Sunday for what will be a big game for both teams.
Michigan won at Rutgers to keep their season alive. Beating Wisconsin in Ann Arbor this weekend is as close to a must-win as you can get.
Memphis picked up a big win over Wichita State. Their route to the tourney likely involves either beating Houston in their season finale or the AAC tournament (the latter would make the at-large bid a moot point) or winning every other game they play. They've done a pretty decent job of taking care of business in games they should win so far, and that will need to continue when a decent Cincinnati team visits on Sunday.
FAU is 25-3 after rolling past UTSA. They still have a little bit of work to do given the relative weakness of the CUSA, at least in comparison to the power conferences that host most of the bubble teams, but they're very close to being safe and in the field.
Any outside shot North Texas had at an-large bid is probably gone after they dropped one in Charlotte. They'll feel like they have a shot at winning the conference tournament, but that's going to be their only route to the dance.
Charleston is 27-3 after a strong second half got them past Towson. Only a home game against lowly Stony Brook remains on the schedule. The 2-1 record against the top two quads (with both wins being Quad 2) just doesn't stack up very well in terms of volume, and that's why we're looking at a 27-3 team firmly on the bubble here. FAU, for the sake of comparison, is 5-3 against the top two quads with two Quad 1 wins. The only way to complete security is winning three games in the CAA tournament to clinch the auto bid. It's not clear that anything less would be enough, especially since a loss there would grant an auto bid to another CAA team and take one theoretical bubble spot away.
Oral Roberts is 26-4 (17-0) after beating South Dakota. They have a big test coming up this weekend with a road trip to play South Dakota State, who is second in the conference at 13-4. The good thing for Oral Roberts is that they have no bad losses with all four of them sitting in Quad 1. The bad thing is that twenty-one of their twenty-six wins are Quad 4 or lower (non-D1). Only one of the five remaining wins is Quad 2. They probably need the auto bid. Flipping any of the losses to Houston, St Mary's, Utah State, or New Mexico might have changed that, but here we are. Like Charleston, it's three conference tourney wins, and you're in.
USC rolled in Colorado. They're still right on the bubble, but they've done what they needed to the last few games. A huge trip to Utah comes tomorrow night.
UC Irvine's quest for a solo Big West title hit a road bump last night when they lost at home to a bad UC San Diego team. The next two are road games against fellow top four teams, and they're now just one game up in the loss column.
TODAY'S PLAYS
NBA record: 153-133-6 ATS, 26-45 ML, 82-58-1 O/U, 1-7 parlay, 0-1 props, -2.14 units
CBB record: 178-165-8 ATS, 41-61 ML, 4-4 O/U, 10-17 parlay, -17.15 units
ML PARLAY: VCU, Nevada (+104) – FIVE UNIT PLAY