Mike Bets #468
7 min read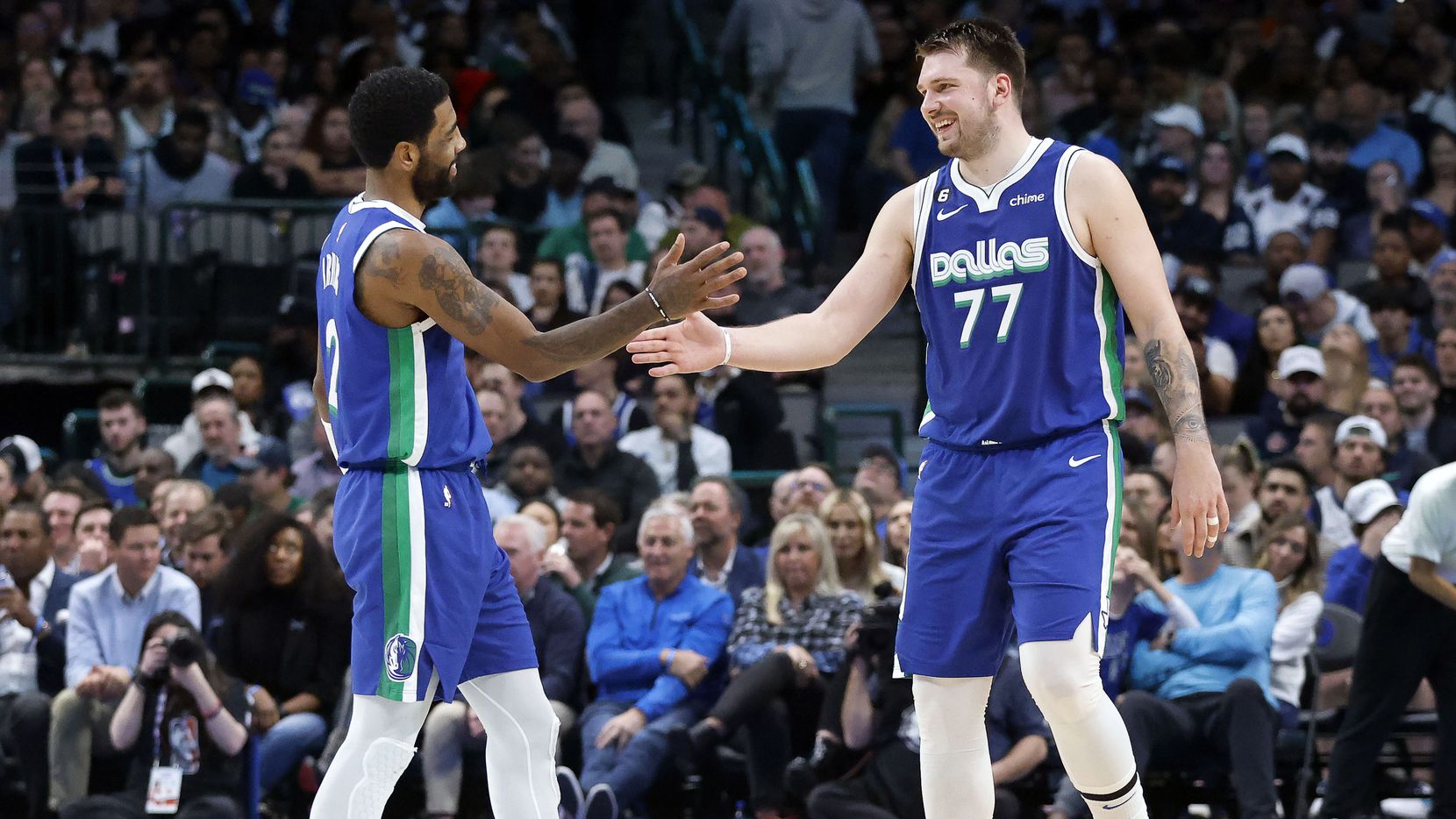 Happy Wednesday. Yesterday was a solid day. The NBA record was 4-3. The CBB record was 4-1 with a hit on a multi-unit parlay. We're up so far this week. Let's keep it going today. But first, let's take a look at yesterday's action…
NBA
Bradley Beal dropped 32 to lead Washington's three-headed attack in Detroit, and the 47 they got from Porzingis and Kuzma combined were just enough to pull to the win. The Wizards now have a two game lead over the Bulls, and both the Hawks and Raptors are within a game ahead of them. The magic numbers (Wizards wins + other team's losses) to clinch a play-in spot – 13 with Magic, 15 with Pacers, 16 with Bulls. The Pistons hold onto the league's worst record after their ninth straight loss. They have a half-game "edge" over the Rockets there. The Hornets are a full five and a half games ahead, which makes it highly unlikely that Detroit slips out of the bottom three at this point.
Khris Middleton made his first start since December, and the Bucks didn't need either Giannis or Jrue Holiday on the way to a comfortable win in Orlando. Middleton, Brook Lopez, and Jevon Carter all scored at least 24 in the win, which will push the Bucks' lead over the Celtics to two and a half games. Milwaukee has some tough road games (Golden State, Sacramento, Denver, Phoenix) coming up before a home game against the Celtics closes March, so nothing is locked up quite yet. The Magic lose their second in a row to fall four and a half out of the playoffs. It's just becoming increasingly unlikely that they make something happen. Time is running out. Orlando has clearly improved this year; the goal will be making a jump into actual playoff contention next year.
The Hornets outscored the Knicks 62-39 in the second half to win in MSG. Kelly Oubre, Terry Rozier, and Gordon Hayward combined for 75 in the win. Unfortunately, those three have a combined age of 87, so there's no real future is bright takeaway here. Charlotte has won six of ten, which means they have a better record over the last ten than the Bulls, Pacers, Wizards, Magic, Heat, Nets, Celtics, Jazz, Trail Blazers, Thunder, Pelicans, Clippers, Mavs, and Timberwolves. All of those teams are trying to make the playoffs. Charlotte is just kind of floating towards no man's land as the league's fourth-worst team. This one doesn't mean a whole lot for New York. Jalen Brunson was out, and they were bound to lose at some point. You regroup and move on ahead of a big West Coast swing that starts tomorrow.
Joel Embiid dropped 39, Tyrese Maxey chipped in 27, and the Sixers crushed the Timberwolves in Minnesota despite James Harden's absence. The Sixers are just a game and a half back of Boston, and they'll maintain a three game lead over the Cavs and the 4 seed. The Timberwolves are tied with the Clippers for the 7 seed with a big pack starting with the Lakers at a game and a half back, so they still have some buffer. It's been ugly for them at home lately though; this makes four losses in five tries. That won't cut it down the stretch.
Steph dropped 40, but SGA and the Thunder defended their home court in a big win. OKC has won three in a row to get right back in the mix. They're in a three-way tie for the 10 seed. The Warriors have lost two in a row, and they'll fall into a tie with the Mavs for the 5 seed. Their road woes continue. 7-25 is ugly stuff.
The Nets crushed a hapless Rockets team in Houston to pull two and a half games ahead of the Heat and the 7 seed.
Kyrie and Lauri both dropped 33, but it was the Mavs that pulled it out in Dallas. They'll move back into the 5 seed, where they're in that tie with the Warriors, and they're now 5-6 since Kyrie's debut. The Jazz have lost four in a row to fall half a game out of the play-in. Their next two – @Orlando, @Charlotte – are big chances to get back on track.
AD put up 30 and 22, and the Lakers finished strong to get past the Grizzlies in Los Angeles. They have sole possession of the 9 seed after seven wins in ten games, and they've done a really nice job since the deadline. They're surviving without LeBron for now; we'll see if it lasts. Davis deserves a ton of credit. He's stepped up, dropping 28+ in six of seven games. The Grizzlies are now tied with the Kings for the 2 seed after three straight losses. They're going to be really interesting to watch down the stretch. They still have two and a half games on the Suns and the 4 seed and a full five games on the 5 seed, but those leads can disappear quick if things fall apart after all of the recent chaos in Memphis.
CBB
Gonzaga smoked St Mary's to win the WCC and grab two out of three from the Gaels on the year. They have some nice momentum heading into March with nine straight wins, and they've handled a good St Mary's team twice in the past two weeks.
Vermont rolled past Binghamton to set up a meeting with UMass Lowell in the America East title game (Saturday). That should be a fun one. Both teams have won at least five in a row (fourteen for Vermont), and they split the season series with both games decided by more than 10 points. The ultimate rubber match- with a little more stakes than Zags-Gaels – comes this weekend.
Northern Kentucky beat Cleveland State 63-61 to clinch a bid. These two played three times this year, and the games were decided by 1, 1, and 2 points. It doesn't get tighter than that. This is the fourth Horizon tourney title in seven years for Northern Kentucky, but this will only be their third trip to the dance with one of those wins coming in the covid year.
Congrats to Charleston and Oral Roberts, who both sealed the deal on amazing seasons with conference tourney wins. These two are a combined 61-7. Oral Roberts hasn't lost in two months and has lost just once since November. These are dang good teams, and they deserve their shot on the game's biggest stage.
There were a lot of first round games played by rather irrelevant teams today. Shoutout to Kenny Payne and Louisville for going 4-28 and securing the program's worst winning percentage since 1941. It's hard to properly emphasize just how bad the Cardinals were this year. They won 12.5% of their games. The ACC hasn't had a team win less than 20% of their games since 1981! 1961 Virginia was the most recent ACC team to win a lower proportion of their overall games than Louisville.
We'll see Northwestern State and Texas A&M CC playing for the Southland title tomorrow, which is the 1-2 matchup there. Then 12-22 NAU will continue their Cinderella run against _____ in the Big Sky championship game. As I write this, Weber State and Montana State are somehow tied at 54 in the second overtime, which means they're both scoring at an electric clip of 1.17 points per minute and will play the title game the day after playing at least 50 minutes of basketball that extended past 1:30 AM eastern time. NAU might just get this thing done tonight. Update: Montana State, the 2 seed and last year's winner, ended up winning in the final seconds of 2OT.
TODAY'S PLAYS
NBA record: 173-145-7 ATS, 28-52 ML, 88-72-1 O/U, 1-9 parlay, 0-1 props, -12.48 units
CBB record: 203-188-8 ATS, 48-72 ML, 4-4 O/U, 15-25 parlay, -22.25 units
CBB regular season record: 198-181-8 ATS, 46-72 ML, 4-4 O/U, 12-24 parlay, -30.85 units
CBB conference tourney record: 5-7 ATS, 4-2 ML, 0-0 O/U, 3-3 parlay, + 8.60 units
ML PARLAY: Iona, Villanova, Colgate, New Mexico, NC Central (+111) – TWO UNIT PLAY
CONFERENCE TOURNAMENT PICKS
Record: 5-7 (2 losses in title game)
ASUN Champ: Liberty (lost title)
Sun Belt: Southern Miss (lost in QF)
Patriot: Colgate (play in final today)
Horizon: Milwaukee (lost in SF)
Big South: UNC Asheville (WINNERS)
NEC: Wagner (Lost first round)
OVC: Morehead State (lost in SF)
MVC: Drake (WINNERS)
WCC: St Mary's (lost in final)
CAA: Charleston (WINNERS)
Southern: Furman (WINNERS)
Summit: Oral Roberts (Winners)
America East: Vermont (play in final Saturday)
Big Sky: Eastern Washington (lost in QF)
Southland: Northwestern State (play in final today)
A10: VCU (play in QF tomorrow)
ACC: Miami (play in QF tomorrow)
WAC: Sam Houston State (play in QF tomorrow)
MAAC: Iona (play in QF today)
Big West: UC Irvine (play in QF tomorrow)
Mountain West: San Diego State
Big East: Marquette
Pac 12: UCLA
SWAC: Grambling State
MEAC: NC Central
Big Ten: Northwestern
C-USA: North Texas
Big 12: Baylor
SEC: Texas A&M
MAC: Toledo
AAC: Houston
Ivy: Yale