Mike Bets #469
9 min read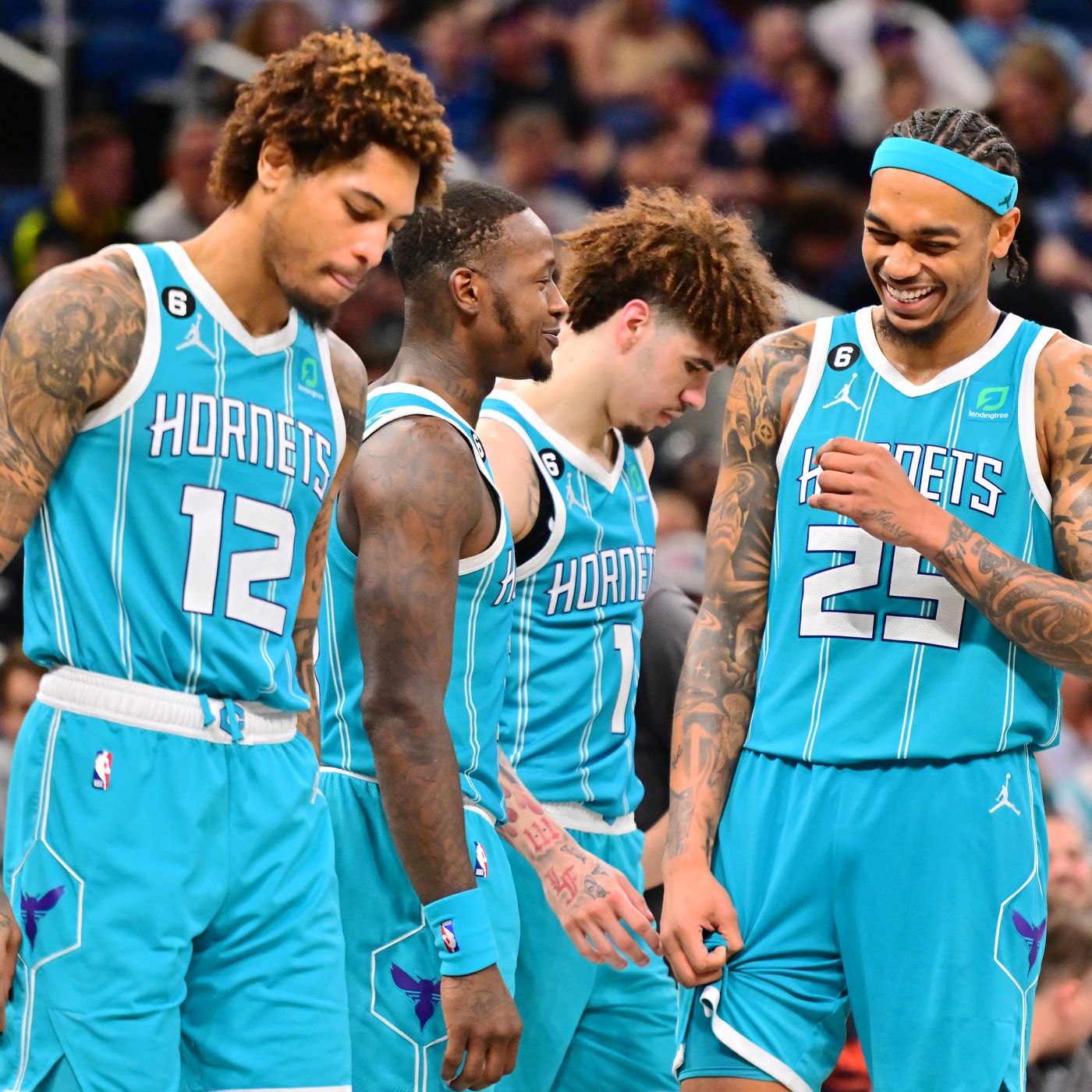 Happy Thursday. Yesterday was a decent day. We went 4-2 on NBA plays for a positive day there. Then the CBB record was 7-6-3 (lots of pushes) with the two-unit parlay hitting for essentially even money. That's a positive day there too. Let's keep it rolling tonight, but first, a look at yesterday's action…
NBA
Trae Young put up 28 and 10, and the Hawks pulled one out late in Washington to create a little bit of room behind them. They now have a game and a half on the Raptors and two on the Wizards after being within a game of both yesterday morning. With their 8 seed providing a clear advantage heading into the play-in (needing one win instead of two, home court in the decisive game if they lose their first one), that edge is worth maintaining. Atlanta is four and a half back of the 6 seed with just sixteen games to play, so the play-in is probably their final destination. Making sure they get there with a solid chance means holding on to a top 8 seed. The Wizards will be disappointed to lose a home game, especially when they got 43 points from Kristaps Porzingis and a 25-point double-double from Kyle Kuzma, but they'll keep the 10 seed despite the loss. The Bulls are now just a game back though. Everyone from the 6-13 seed out East – and technically the 14 seed Hornets too – have won either three (Miami), four (Brooklyn, Chicago, Indiana, Orlando), five (Atlanta, Washington), or six (Toronto) of their last ten games, so this isn't exactly a race between a bunch of teams playing well. But it's a race nonetheless.
CJ McCollum's 32 helped the Pelicans pick up a big win over the Mavs. This puts them in a tie with the Lakers for the 9 seed. There's a three-way tie for the 11 seed one game back. Unfortunately, it's looking like it'll be a dogfight the rest of the way for New Orleans. The latest update on Zion – out at least two more weeks – isn't very promising. Things aren't looking great for the Mavs either after Luka exited yesterday's game with a thigh injury. The extent of said injury isn't really clear, but the initial reaction to it wasn't all that positive. Doncic might be missing some time here, and Dallas is just a game and a half up on the Lakers and Pels. They're tied for the 7 seed with the Timberwolves.
The Celtics smacked a struggling Blazers team in Boston to pull back within two games of the Bucks at the top of the East. Jayson Tatum led the way with 30. Boston has played two more games than Milwaukee, so they trail by three in the loss column. The Blazers are still just a game back of the play-in and have won four of ten, so there's no free fall happening here. But they're just 21-31 over their last fifty-two and 14-22 over their last thirty-six. This hasn't been a good team in quite a while.
Every Cavs starter scored at least 13 points, and Cleveland won a defensive battle in Miami. Jimmy Butler, Tyler Herro, and Bam Adebayo combined for 67 points for the Heat, but the rest of the rotation managed just 33. They haven't been very good lately, with losses in seven of ten, and they're losing steam at the wrong time. They've fallen three games back of the Nets and the 6 seed, and the Hawks are just a game and a half back. Cleveland continues to sit alone in the 4 seed; there are two and a half games on either side of them.
Devin Booker dropped 44, and the Suns smacked the SGA-less Thunder in Phoenix. OKC will fall a game back of the play-in, where they sit in that three-way tie for the 11 seed. The Suns are still all alone in the 4 seed with at least two games on either side, but the more pressing concern will be KD's injury. He sprained his ankle during pregame warmups, and it's looking like he'll miss at least three weeks if not a few more. That's a brutal break for Phoenix, but it's also par for the course for a player that missed the entire 2020 season and hasn't played much more than 50% of his regular season games (the number is around 53% and now dropping) in the four seasons since. Assuming there's no change in diagnosis for the better in the next few days, we'll be looking at the test of talent versus on-court chemistry being pushed to its absolute limits whenever KD comes back.
The Bulls picked up a very impressive win, torching the healthy Nuggets to hand them their fifth home loss of the season. Zach LaVine and and Nikola Vucevic combined to score 54, and Chicago will pull back within a game of the play-in. This was discussed on The Ringer the other day, but the Bulls might have found something after signing Patrick Beverley. The five-man of Bev, Caruso, LaVine, DeRozan, and Vucevic has a net rating of +24.2 (!!!) in 130 minutes. In a race as slow-cooked as the East's play-in race, that might be the kind of difference maker that gets the job done. For Denver, this doesn't mean a whole lot. These games happen here and there. On to the next.
The Clippers beat the Raptors in LA. They're actually 2.4 points better per 100 possessions with Russ on the court than off, but things start to get a little questionable if we dig deeper. The Clips are +7.7 per 100 minutes when Kawhi and Paul George share the court on the season. They're -6.3 per 100 in those minutes since Russ joined the team, which suggests that there are some fit and adjustment issues going on, especially when we consider that the Clips were +13.6 per 100 in those Leonard/George minutes in the three February weeks prior to Westbrook's arrival. All of his minutes haven't been a disaster; some have even been pretty good. But it's hard to ignore the very clear connection between his first game as a Clipper and the sudden drop in the effectiveness of the team's most important duo. There's some work to do on figuring out how all the pieces fit together in LA. They're tied for the 5 seed with the Warriors after last night with the Mavs and Timberwolves just half a game behind. Toronto will hold onto the 9 seed, but they're just half a game up on the Wizards and a game and a half up on the Bulls.
CBB
Jim Boeheim's career (likely) came to an end yesterday after he coached his final game for Syracuse in a loss to Wake Forest. It's been a legendary run of absurd longevity, and Boeheim deserves his flowers regardless of his often prickly personality. If only we could all be lucky enough to do something well for 47 years.
Pitt (Georgia Tech) and NC State (Virginia Tech) both locked up tourney spots with wins last night. They were probably getting in regardless, but avoiding those bad losses should do the job.
George Mason outlasted Richmond for their seventh straight win. They have an interesting one against St Louis today. I like VCU to take the A10, but the conference is open. Don't count out the hot team.
Texas A&M-Corpus Christi is going dancing for the second straight season. It's been an impressive start to the Steve Lutz tenure. They went 5-19 in 2021, hired him, and have gone 45-22 with two tourney appearances since.
Seton Hall lost to DePaul to end their season. They were showing up on the bubble only a month ago, but a tough closing stretch that saw them lose six of eight ended that rather quickly. It's a disappointing way to go out, and it will be interesting to see how they respond this summer and in Shaheen Holloway's second year.
Wisconsin is very likely out of the tournament after losing to Ohio State last night. I don't think that winning that game would have put them in with any sort of guarantee, so losing it certainly is a bummer. It's been a frustrating few months for the Badgers since their excellent non-conference showing.
Iona won by 20 in their MAAC conference tourney opener. One down, two to go.
Texas Tech is officially done too after losing to West Virginia. They had quite a bit of work to do, but work tends to come easy in the Big 12, where every win counts as 1.2 for some reason. West Virginia is a tourney lock after three impressive wins in a row.
UNC crushed BC, which won't be enough to put them in the tourney alone. This was just bad loss avoidance. The real challenge comes tonight when they get the chance to take down Virginia again.
New Mexico beat Wyoming to set up a huge game with Utah State. The Lobos probably aren't getting in unless they win this whole tournament, but they very well could. And the Aggies probably aren't getting in if they don't win tonight.
Colgate is going dancing again after running through the Patriot League tourney. The 12-13 seeds this year are going to be so fun to watch. This is a team that can really score efficiently.
Villanova beat Georgetown by 32 for their seventh win in nine games. Is Villanova getting hot at the right time? I might need to start believing it if they get past Creighton tonight.
Nebraska will be disappointed to see their season end with a loss to Minnesota, but they took some clear steps forward this year, winning six more games than they had in any other Fred Hoiberg season and more than doubling their previous high in conference wins under him. You'll want to see another step forward next year, obviously, but the signs – and, importantly, the players – are there. The Cornhuskers are in a pretty good spot.
Utah is another team that faded pretty hard down the stretch. Losing to this Stanford team to end your season isn't ideal.
Texas Southern lives for March. They're the 8 seed in the SWAC this year, but they took down Alcorn State last night.
Arizona State kept things alive with a win over Oregon State. Like UNC, this doesn't do a whole lot to move them in a positive direction. It just gives them a shot against USC tonight.
Montana State is going dancing again after knocking off NAU last night. Props to Danny Sprinkle, who has quite a program going four years in. This is two straight trips to the Dance after a twenty-five year run without one. NAU would have become the worst tourney team in NCAA history by winning percentage with a win.
Oklahoma State beat Oklahoma. That one is a decent win by the metrics, and the Cowboys might be in even if they lose to Texas tonight. They'll at least have reason to hope. Beating the Horns can put things to rest though.
TODAY'S PLAYS
NBA record: 176-147-7 ATS, 28-52 ML, 89-72-1 O/U, 1-9 parlay, 0-1 props, -10.75 units
Warriors Grizzlies U235.5
CBB record: 209-191-11 ATS, 48-75 ML, 4-4 O/U, 16-25 parlay, -20.33 units
CBB regular season record: 198-181-8 ATS, 46-72 ML, 4-4 O/U, 12-24 parlay, -30.85 units
CBB conference tourney record: 11-10-3 ATS, 4-5 ML, 0-0 O/U, 4-3 parlay, + 10.52 units
CONFERENCE TOURNAMENT PICKS
Record: 6-8 (3 losses in title game)
ASUN Champ: Liberty (lost title)
Sun Belt: Southern Miss (lost in QF)
Patriot: Colgate (WINNERS)
Horizon: Milwaukee (lost in SF)
Big South: UNC Asheville (WINNERS)
NEC: Wagner (Lost first round)
OVC: Morehead State (lost in SF)
MVC: Drake (WINNERS)
WCC: St Mary's (lost in final)
CAA: Charleston (WINNERS)
Southern: Furman (WINNERS)
Summit: Oral Roberts (Winners)
America East: Vermont (play in final Saturday)
Big Sky: Eastern Washington (lost in QF)
Southland: Northwestern State (lost in final)
A10: VCU (play in QF today)
ACC: Miami (play in QF today)
WAC: Sam Houston State (play in QF today)
MAAC: Iona (play in SF tomorrow)
Big West: UC Irvine (play in QF today)
Mountain West: San Diego State (play in QF today)
Big East: Marquette (play in QF today)
Pac 12: UCLA (play in QF today)
SWAC: Grambling State (play in SF tomorrow)
MEAC: NC Central (play in SF tomorrow)
Big Ten: Northwestern (play in QF tomorrow)
C-USA: North Texas (play in QF today)
Big 12: Baylor (play in QF today)
SEC: Texas A&M (play in QF tomorrow)
MAC: Toledo (play in QF today)
AAC: Houston (play in QF tomorrow)
Ivy: Yale (play in SF Saturday)