Mike Bets #470
7 min read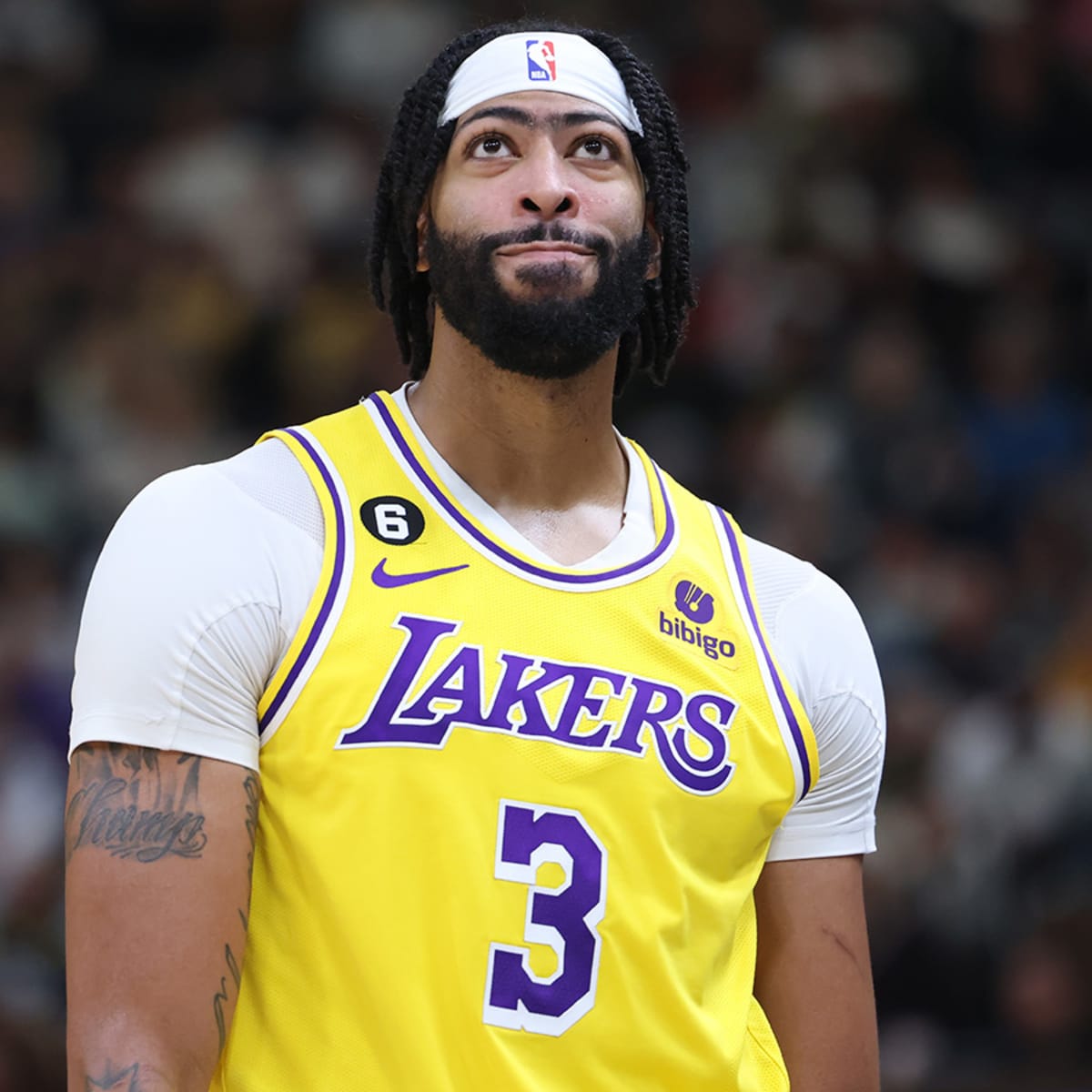 Happy Friday. Yesterday was slightly positive, which I'll take. The NBA record was 3-3 with a Jazz outright dog hit that put us about even there. Then the CBB record was 11-10-1 with an outright dog hit on ECU for about a unit up there. Let's keep it going today, but first a (quicker than usual) look at yesterday's action.
NBA
The Pacers outlasted the Rockets in OT to move within a game and a half of the play-in. Houston remains half a game ahead of Detroit, who has the league's worst record.
The Pistons maintained that spot with their tenth straight loss, this one to the Hornets. Bojan has missed ten of these games, and it's been ugly in Detroit lately. The Hornets have won seven of ten and are easily playing their best basketball of the season. The play-in is only ten games away! What really matters for Charlotte is that they're likely locked into that fourth-worst spot with Orlando five and a half games up and the next closest team. That draft positioning should be secure, maybe even if they keep winning like this over their last fourteen games.
The Jazz picked up a really nice win in Orlando. They're just half a game out of the play-in. The Magic are now four and a half out after three straight losses, and their season is likely over. They just haven't been able to win consistently enough to take advantage of an open race for the East play-in. Next year.
The Grizzlies smoked the Warriors to ensure they don't give the Kings sole possession of the 2 seed quite yet. Golden State falls into a three-way tie for the 6 seed. Phoenix has separated from the pack in the 4 seed, but there are still just three games between the 5 seed Clippers and the 13 seed Blazers out West. No one between the two is safe.
The Kings won to keep pace with the Grizzlies, knocking off the Knicks in Sacramento. They held on late after getting off to a big early lead. Memphis and Sacramento are six games back of the Nuggets. The Knicks are just a game up on the Nets and the 6 seed after two straight losses.
The Bucks, sans Giannis, held on to beat the Nets in Milwaukee after letting a big lead of their own slip. Brooklyn's bench fueled the comeback with seven of their eight highest minutes totals on the night coming from bench players. The Bucks extend their lead at the top of the East to two and a half games. Brooklyn stays within a game of the Knicks, and they still have a two and a half game cushion on the Heat and the 7 seed.
CBB
The A10's top four – VCU and the three-way tie of St Louis, Dayton, and Fordham – are all in the semis after winning last night. I'm still taking the red-hot Rams (VCU) to win, but this should be a fun two days for a conference that's often capable of sending more than the one auto bid they'll get this year.
UNC is likely out of the tourney after losing to Virginia. One Quad 1 win simply won't cut it.
Pitt and NC State should both be fine after losing to Duke and Clemson, respectively, but they might slide dangerously close to the First Four. That was a huge win over the Wolfpack for Clemson. They have a real shot at a bid now, and beating Virginia tonight might just get them across the line for good.
Miami will face Duke in the ACC semis after surviving Wake Forest.
Kansas rolled West Virginia. Every indication points to WVU being in the field at this point. Kansas coach Bill Self will miss the entire Big 12 tourney after a hospitalization and procedure. All signs are positive there too, and rumors of a heart attack have been denied by doctors.
Iowa State got a really nice win over Baylor. They badly needed some momentum heading into the tourney, and they've found some this week with two straight wins over the Bears. Beating Kansas today would really put the Cyclone back in circulation.
Texas handled Oklahoma State, who will spend a very nervous Selection Sunday right on the bubble. It could go either way.
TCU knocked off Kansas State, who will fail to make the kind of run in the Big 12 tourney that could have feasibly landed them a top 3 seed.
Marquette survived St John's, UConn beat Providence, Xavier got past DePaul, and Creighton stopped Villanova in their tracks to set up a semifinal that will feature the Big East's top four teams. Providence will be safe for the tourney, but they might not be too happy with their seed after closing with losses in four of five. A 3 seed is very much on the table for Marquette and UConn, and Marquette might have a shot at a 2 seed with two more wins.
Rutgers secured a tourney spot and made sure Michigan wouldn't get one with a commanding defensive performance. Michigan finished the season in pathetic manner, losing three winnable games with egregious execution. They made two FGs in the first nineteen minutes of the second half yesterday. It's make-or-break time in the coming year for Juwan Howard, who has largely failed to inspire.
Ohio State kept their season alive with a win over Iowa. They will need three more to make the tourney, but the dream is there. It's been an impressive end to the season regardless after their mid-season slide. No one gave up.
Penn State is going dancing after beating Illinois.
Maryland will be in the Big Ten QFs after handling Minnesota.
FAU smoked Western Kentucky to move on to the C-USA semis. If they win, they'll face either UAB or North Texas in the final. This is absolutely a bid thief scenario to watch. FAU is in regardless – and probably with a pretty solid 8-9 seed. But UAB and UNT are both dang good and could very well win that title game to grab a bid from the bubble.
Toledo, Kent State, and Akron are all still alive in the MAC after winning by 15+ in the QFs. All three would be teams to watch in the tourney, but keep an eye on Toledo and their top 10 KenPom offense.
Nevada is likely done after dropping one to San Jose State. They ended their season with three straight losses to teams beneath them in the Mountain West standings. The blame lies with them.
Utah State is in a good spot to give the Mountain West three bids (San Diego State, Boise State) after beating New Mexico last night. Beating Boise State again today would seal the deal, but I think the Aggies get in regardless. They're 24-7, 18th in NET, and have 9 Quad 2 wins. That should make up for the 1 Quad 1 win and the 2 Quad 4 losses.
Arizona State might have played their way into the tourney too after beating USC. Today's game with Arizona is the way to lock it down, but the Sun Devils will have a good shot either way.
Oregon is also theoretically alive. They probably need to win the Pac 12 tournament anyway at this point since there are just two games left, but beating UCLA tonight would give them some real hope.
Mississippi State is probably in after surviving Florida in OT.
Auburn won't miss the tourney at this point, but they might not get a very good seed either after ending the season on a 4-9 run.
Vandy is still alive too after beating LSU. Beating Kentucky today is a must. Winning another one after that is probably needed too. But let's start with today's game.
TODAY'S PLAYS
NBA record: 177-148-7 ATS, 29-52 ML, 90-74-1 O/U, 1-9 parlay, 0-1 props, -10.89 units
CBB record: 219-199-12 ATS, 49-77 ML, 4-4 O/U, 16-25 parlay, -19.74 units
CBB regular season record: 198-181-8 ATS, 46-72 ML, 4-4 O/U, 12-24 parlay, -30.85 units
CBB conference tourney record: 21-18-4 ATS, 5-7 ML, 0-0 O/U, 4-3 parlay, + 11.11 units
CONFERENCE TOURNAMENT PICKS
Record: 6-9 (3 losses in title game)
ASUN Champ: Liberty (lost title)
Sun Belt: Southern Miss (lost in QF)
Patriot: Colgate (WINNERS)
Horizon: Milwaukee (lost in SF)
Big South: UNC Asheville (WINNERS)
NEC: Wagner (Lost first round)
OVC: Morehead State (lost in SF)
MVC: Drake (WINNERS)
WCC: St Mary's (lost in final)
CAA: Charleston (WINNERS)
Southern: Furman (WINNERS)
Summit: Oral Roberts (Winners)
America East: Vermont (play in final Saturday)
Big Sky: Eastern Washington (lost in QF)
Southland: Northwestern State (lost in final)
A10: VCU (play in SF today)
ACC: Miami (play in SF today)
WAC: Sam Houston State (play in SF today)
MAAC: Iona (play in SF today)
Big West: UC Irvine (play in SF today)
Mountain West: San Diego State (play in SF today)
Big East: Marquette (play in SF today)
Pac 12: UCLA (play in SF today)
SWAC: Grambling State (play in SF today)
MEAC: NC Central (play in SF today)
Big Ten: Northwestern (play in QF today)
C-USA: North Texas (play in SF today)
Big 12: Baylor (lost in QF)
SEC: Texas A&M (play in QF today)
MAC: Toledo (play in SF today)
AAC: Houston (play in QF today)
Ivy: Yale (play in SF Saturday)