Mike Bets #471
6 min read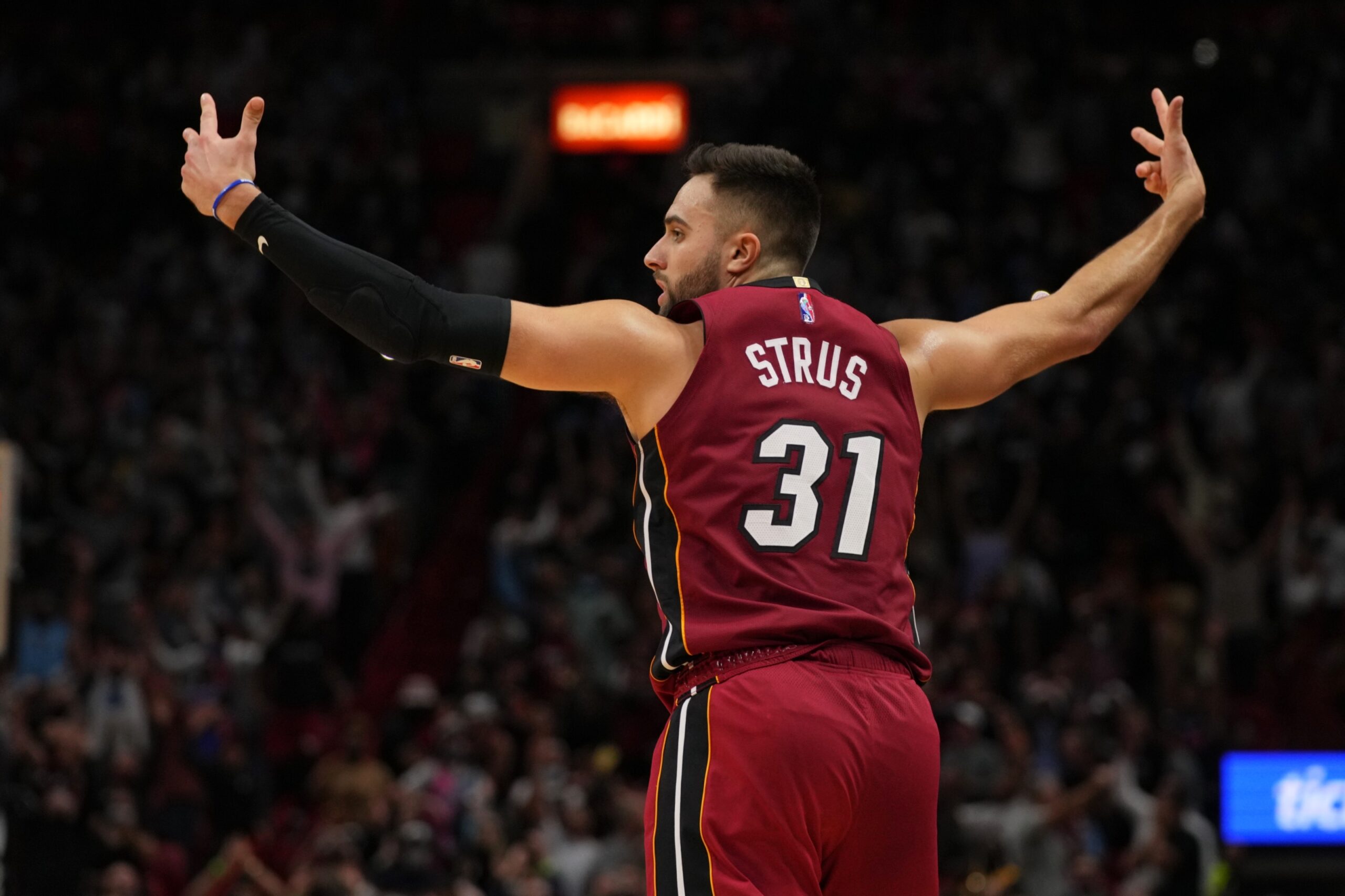 Happy Saturday. Yesterday was another decent day. The Lakers won as outright dogs and pushed the game over to get us to a 3-2 NBA record that went just over a unit up. Then the CBB record was 9-10 with a big Marquette +149 hit that led to only half a unit of loss there. We'll take a slightly positive day. Let's keep it rolling today. But first, a (very quick) look at yesterday's action…
NBA
The Hawks edged the Wizards for their second win in Washington in as many games. Atlanta has created separation behind them again; they're two and a half up on the 9 seed Raptors after two straight wins. The Heat and the 7 seed are still just a game and a half ahead. The Wizards will hold onto the 10 seed for now, but they're just half a game up on the Bulls (@Houston tonight) and a game up on the Pacers (@Detroit tonight).
The Blazers almost had a really impressive win in Philly, but they couldn't sustain their lead in the second half. That cost them when Joel Embiid sunk a jumper to win in the final seconds as part of his 39-point effort. Philly pushes their lead over the Cavs and the 4 seed to three and a half games, and they're just a game and a half back of Boston and the 2 seed. Portland continues to struggle to find wins. They're a game and a half out of the play-in.
The Nets held off the Timberwolves in OT to pull back within half a game of the Knicks and the 5 seed while maintaining their two and a half game edge on the Heat. Minnesota has lost two in a row, and they're all alone in the 8 seed with a half game on either side.
The Heat came back late to pull off an impressive win over the Cavs. That will help keep the Hawks at bay behind them. The Cavs are still in no-man's land in the 4 seed with at least two and a half games on either side of them.
The Nuggets fell in San Antonio for their second straight loss. The lead at the top of the West is down to six games, which shouldn't matter all that much. But this is two straight ugly performances for Denver, who got smashed by the Bulls at home the other day. The Spurs are two games ahead of the second-worst Rockets after the win, but they're still four games back of the Hornets in that race for the bottom three. They should be good.
The Lakers dominated the fourth to knock off the Raptors in a battle of 9 seeds. LA has a half game on either side of them out West. Toronto is just a half game ahead of the Wizards but two and a half back of the Hawks ahead of them.
CBB
Duke has been pretty impressive so far in the ACC tournament. I had questions about their ability to win away from home, but they're doing it right now. They'll face Virginia for the title tonight. That means Clemson, who lost to UVA, is going to have a nervous Selection Sunday. They certainly have a chance at getting in. The bubble hasn't been very impressive lately. But there are zero guarantees here. Lunardi has moved both NC State and Pitt into the First Four, which doesn't speak well of ACC movement. He has Clemson three teams out.
Vermont will play UMass Lowell for a bid today.
Memphis has a bid more than locked up by this point after beating UCF again. They did well to take care of the games they needed to win. The American semis are today.
Kansas and Texas will battle for the Big 12 championship today. They're probably a 1 seed and a 2 seed regardless of this one game's outcome.
Marquette will play Xavier for the Big East. Could a win push them up to a 2 seed?
Penn State clinched their bid with a win over Northwestern. Rutgers should be safe despite losing to Purdue. Meanwhile, Ohio State is on a huge run all the way to the Big Ten semis after beating Sparty despite the absence of their best player. Can they keep the run going against Purdue today?
UC Irvine is done after falling to CS Fullerton. That will UC Santa Barbara as the favorite to take home the Big West title today.
UAB got off to a great start to topple North Texas. They'll have one last shot at FAU today. FAU is in regardless, but a potentially dangerous UAB team can join them, and make for a bad day for some teams on the bubble, with a win today.
Iona and Rick Pitino will play for the MAAC title today.
Toledo vs. Kent State for the MAC today. As it should be. Huge game. Go Rockets. Both these teams would be threats in the tourney.
Utah State is going dancing after beating Boise State once again last night. The Mountain West will more than likely end up with the three – Utah State, Boise State, and San Diego State, who will play the Aggies for the tourney title tonight.
UCLA and Arizona will play for the Pac 12 in a pretty big game. I can't imagine how UCLA gets left off the 1 line in favor of Purdue if they win this one.
Mississippi State won't have the most relaxed Selection Sunday after getting smacked by Bama, but they should be in. Tennessee's disappointing SEC run continued with a loss to Missouri. Texas A&M continued their strong SEC run with a big comeback win over Arkansas. And then Vandy knocked off Kentucky to keep their season alive. They have a big shot at the Aggies tonight, and they need a win.
Grambling State will play Texas Southern for a shot at the dance tonight.
The two WAC favorites – Sam Houston State and Utah Valley – went down last night, losing by a combined four points. It'll be Grand Canyon against Southern Utah for the bid today.
TODAY'S PLAYS
NBA record: 177-148-7 ATS, 30-53 ML, 92-75-1 O/U, 1-9 parlay, 0-1 props, -9.82 units
CBB record: 227-207-12 ATS, 50-79 ML, 4-4 O/U, 16-25 parlay, -19.18 units
CBB regular season record: 198-181-8 ATS, 46-72 ML, 4-4 O/U, 12-24 parlay, -30.85 units
CBB conference tourney record: 29-26-4 ATS, 6-9 ML, 0-0 O/U, 4-3 parlay, + 11.67 units
Toledo ML (-110) – TWO UNIT PLAY
Indiana -3.5 – TWO UNIT PLAY
Kansas -2 – TWO UNIT PLAY
CONFERENCE TOURNAMENT PICKS
Record: 6-15 (3 losses in title game)
ASUN Champ: Liberty (lost title)
Sun Belt: Southern Miss (lost in QF)
Patriot: Colgate (WINNERS)
Horizon: Milwaukee (lost in SF)
Big South: UNC Asheville (WINNERS)
NEC: Wagner (Lost first round)
OVC: Morehead State (lost in SF)
MVC: Drake (WINNERS)
WCC: St Mary's (lost in final)
CAA: Charleston (WINNERS)
Southern: Furman (WINNERS)
Summit: Oral Roberts (Winners)
America East: Vermont (play for title today)
Big Sky: Eastern Washington (lost in QF)
Southland: Northwestern State (lost in final)
A10: VCU (play in SF today)
ACC: Miami (lost in SF)
WAC: Sam Houston State (lost in SF)
MAAC: Iona (play for title today)
Big West: UC Irvine (lost in SF)
Mountain West: San Diego State (play for title today)
Big East: Marquette (play for title today)
Pac 12: UCLA (play for title today)
SWAC: Grambling State (play for title today)
MEAC: NC Central (play in SF today)
Big Ten: Northwestern (lost in QF)
C-USA: North Texas (lost in SF)
Big 12: Baylor (lost in QF)
SEC: Texas A&M (play in SF today)
MAC: Toledo (play for title today)
AAC: Houston (play in SF today)
Ivy: Yale (play in SF today)