Mike Bets #472
9 min read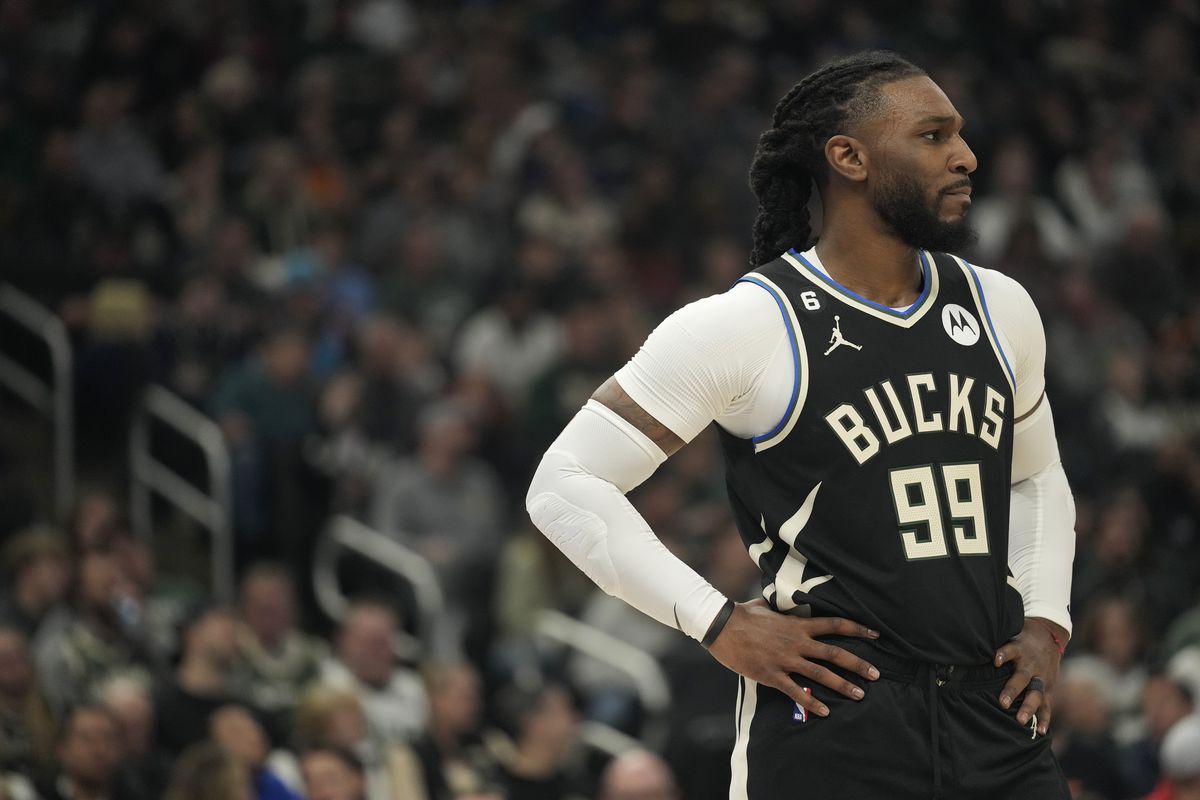 Happy Monday. The final tally for last week: +1.62 units on NBA and +4.47 units on CBB. We'll take that every week. Let's keep it rolling this week. But first, a look at the NBA weekend and some initial thoughts on the tourney field…
NBA
The Knicks split a pair go games in LA, losing to the Clippers Saturday afternoon before beating the Lakers last night. The Clips have won three in a row to go on a mini turnaround here after their recent struggles. They're half a game up on the 6 seed and a game and a half up on the 7 seed. The Lakers are in a four-way tie for the 9 seed after last night's loss. They have a big trip to New Orleans coming up tomorrow. The Knicks have fallen into a tie for the 5 seed with the Nets, but both have a three and a half game lead on the Heat and the 7 seed.
Despite a 38-point showing from Jimmy Butler, the Magic knocked off the Heat in OT on Saturday, outscoring Miami 18-6 in the extra period. The Heat are just kind of stumbling along in that 7 seed, but they still have a game and a half on the Hawks behind them. Orlando will pull within three and a half games of the play-in, but they still face a very steep climb with just fourteen games to go. 8-6 is the bare minimum finish they'll need, and even that likely won't be enough if they manage to do it.
The Jazz picked up their second straight win, this one in Charlotte, to pull into that four-way tie for the West 9 seed. Talen Horton-Tucker put up 37, 10, and 8 to help get the job done. He's scored 20+ in three straight games. The next big thing is finally here. The Hornets are back within three and a half games of the Spurs after two straight weekend losses (they also lost to the Cavs last night), but it's not likely they bridge that gap and find themselves in the bottom three before the season ends.
The Pacers held off the Pistons in Detroit to pick up a key win. Losses from Toronto and Washington have opened the door, and Indiana is now just half a game out of the play-in. They've won six of ten and have a decent shot at this. The Pistons have lost eleven in a row, and they remain the league's worst team by record with the Rockets half a game ahead.
Jayson Tatum and Jaylen Brown combined for 58, and the Celtics beat the Hawks in Atlanta despite a 35 and 13 game from Trae. Boston is just a game and a half back of the Bucks at the top of the East as we head into the final stretch. These will be a huge few weeks. Atlanta is still all alone in the 8 seed with at least a game and a half on either side.
The Grizzlies topped a Mavs team down both Kyrie and Luka behind a big fourth quarter. Memphis is 2-2 without Ja so far with the wins coming in their last two games. They're still tied with the Kings for the 2 seed, and both teams are just five games back of the Nuggets after some Denver losses. Both Doncic and Irving are dealing with injuries for Dallas, and the Mavs have fallen into a tie for the 7 seed with just one game of cushion from the 9-12 seeds.
Zach LaVine and DeMar DeRozan combined for 63, and Chicago picked up a win that puts them back in the East play-in. The Bulls are half a game ahead of the Pacers and Wizards and half a game back of the 9 seed Raptors. They've stayed the course after some pretty heavy struggles, and they'll have their shot at the play-in coming down the stretch. The Rockets keep pace with the Pistons in the race to the bottom with their third straight loss.
Steph dropped 36, and the Warriors held off a Giannis-less Bucks team in OT. Milwaukee sees their lead at the top of the East fall to one and a half games. They have a big two days coming up with Sacramento tonight and Phoenix tomorrow. They'll want to win at least one of those games before things get a little easier with the Pacers, Raptors, Spurs, and Jazz, especially with the Celtics facing a pretty favorable stretch. Golden State is all alone in the West 6 seed. They have big games against the Suns and Clippers over the next few days.
The Thunder picked up two big road wins, knocking off the Pelicans and Spurs. SGA dropped 35 in New Orleans, and then they won without him in San Antonio. Those wins put OKC in that four-way tie for the 9 seed. They have a really good shot at making the play-in. The metrics love them. They're 10th (in the league) in net rating and SRS. The Spurs are two games ahead of the Rockets after the loss. Their magic number to clinch a bottom three spot over the Hornets is just 10 since they lost to Charlotte twice. We'll talk about the Pelicans soon.
Seven Kings scored at least 12 points during a really nice win in Phoenix. Sacramento has maintained that tie for the 2 seed with the Grizzlies, and the outcome of that race may really end up mattering if they meet Memphis in the conference semis. The Grizzlies have the best home record in the league. Of equal importance – the Kings are now a full three and a half games ahead of the Suns, and their odds of a top 3 seed are pretty high. Phoenix still has two games on the Clippers behind them, and they've been alone in the 4 seed for a decent amount of time now. The bigger question there is KD's healthy. It seems like he'll be ready to go for the playoffs, but you'd obviously ideally have him back before then to get some rhythm.
Nikola Jokic dropped 35, 11, and 20, and the Nuggets fell to the Nets in Denver. That's two straight home losses for Denver after they won thirty of their first thirty-four at home. It's three straight losses overall, and they've seen their lead at the top of the West shrink to "it might just happen" territory. The magic number is 11, which is no sure thing quite yet. Tomorrow's trip to Toronto is a big one. The Nets are tied with the Knicks for the 5 seed. They've rounded into form after some initial post-deadline struggles, and they have a three and a half game buffer between them and the play-in.
The Cavs won in Charlotte. They have at least three games on either side of them in the 4 seeds and they're likely not going anywhere anytime soon seed-wise.
Joel Embiid dropped 34, and the Sixers smoked the Wizards in Philly last night. They've won five in a row, and they're just a game and a half back of the Celtics and three back of the Bucks. Things are still on the table here. Washington is trending down after three straight losses. They've fallen half a game out of the play-in. They need a win against the Pistons tomorrow.
Trey Murphy's 41-point effort led the way as the Pelicans buried the Blazers in New Orleans to make for a 1-1 weekend. They're also in that four-way tie for the 9 seed. Portland, meanwhile, has fallen two games off the pace. It's not looking good for the Blazers down in that 13 seed. They've lost three in a row and eight of eleven, and it's hard to see them producing the kind of run they'll need to claw their way back.
CBB
Some of my initial thoughts on the bracket…
Snubs or teams that missed out by losing in conference tourneys
Oregon surely didn't deserve to be in after doing very little in the non-con and losing to Washington, Washington State, and Stanford. UNC didn't deserve a spot. Vandy did too little, too late. Michigan and Wisconsin missed too many opportunities down the stretch. New Mexico played their way out of the field in Mountain West play.
Then there's Rutgers, Clemson, and Oklahoma State…
Clemson just had too many bad losses. Four Quad 3 and 4 losses for a decent Power 5 team is tough. That's more than Syracuse or Virginia Tech or Wake Forest had. The losses to a really bad Loyola Chicago team and an absolutely putrid Louisville team stick out like a sore thumb. And a 7-6 record in Quads 1 and 2 is nice but not enough to wipe the slate completely clean.
Oklahoma State lost their bid down the stretch too. Finishing 2-6 with the only two wins coming against the other two Big 12 teams to miss the tournament is just too much to overcome. Now, should they have missed the tournament entirely while West Virginia got a 9 seed? We'll get to that.
Rutgers was ultimately plagued by both issues. They had four Quad 3 losses, and they went 3-7 down the stretch with three losses to non-tourney teams and just one win over a tourney team (Penn State). Did they deserve to get in? Maybe. Is it hard to complain when that's how you finish the season? I would say yes.
Toledo and Sam Houston State both would have been fun to watch in March for opposing reasons. Toledo can score. Sam Houston State can defend. But neither took care of business in their conference tournaments.
Nevada finished their season with three straight losses to teams beneath them in the Mountain West. I thought they were dead in the water. 22-10 is not typically a tourney record for MW teams, especially one that's 7-8 against Quads 1 and 2. Boise State was 12-7 there. Utah State and San Diego State were both 11-6. The Wolfpack are in because they only had two Quad 3 losses as their worst ones, which stacks up favorably against Rutgers and Clemson. And 7-8 is probably a little bit better than OK State's 10-14. But this one was a little surprising to me, and it's probably the most legitimate gripe any of the teams that got left out have.
Pitt's probably not far off either. They had the two Quad 3/4 losses too, and they went 7-9 against the top two Quads. They also went 14-6 in a Power 5 conference, which is probably a factor that mattered.
Mississippi State being 13-1 against Quads 3 and 4 was huge for them. I don't know if they get in otherwise with an 8-11 mark against the top two. They did win nine of thirteen down the stretch and took advantage of opportunities late in the year.
Arizona State was 13-1 against the bottom two quads and 9-11 against the top two. That win over Arizona is a huge deal, and beating Creighton helped too.
I have some gripes with WVU as a 9 seed, but I'm not sure they really make sense. They were 7-0 against the bottom two Quads, which is notable both for the zero losses and the low number of wins that marks a pretty tough schedule. And they did go 12-14 against the top two Quads, which is just as good as Illinois' 9-12 mark, if not a little better. I may just have to live with the fact that the Mountaineers had a decent year despite the number of losses.
Tennessee being a 4 is a little ridiculous.
I think Kentucky being a 6 when A&M is a 7 and Arkansas is an 8 should raise some questions.
Xavier might be a little high as a 3, though their 13-8 record against Quads 1 and 2 is impressive.
Indiana might be a little high as a 4.
Auburn being a 9 after completely free falling down the stretch is something, but it's probably related to the committee's thoughts on Tennessee, who the Tigers beat last week.
A&M
Northwestern could probably be a little higher than 7
Duke could potentially be a 4, especially after running through the ACC tournament
FAU shouldn't be a 9 seed. 6-3 against Quads 1 and 2. 23-0 against everyone else. They should be fairly significantly higher in my opinion.
Whispers – I still think UCLA could have been a 1 seed over Purdue…
I'll save talk of the bracket and matchups for the next few days. Welcome to March. Let's enjoy it.
TODAY'S PLAYS
NBA record: 179-150-7 ATS, 31-54 ML, 94-77-1 O/U, 1-9 parlay, 0-1 props, -10.29 units
CBB record: 232-212-12 ATS, 50-79 ML, 4-4 O/U, 16-25 parlay, -24.98 units
CBB regular season record: 198-181-8 ATS, 46-72 ML, 4-4 O/U, 12-24 parlay, -30.85 units
CBB conference tourney record: 34-31-4 ATS, 7-10 ML, 0-0 O/U, 4-3 parlay, + 5.87 units
CONFERENCE TOURNAMENT CHAMP PICKS
Record: 11-21 (10 losses in title game)