Mike Bets #473
5 min read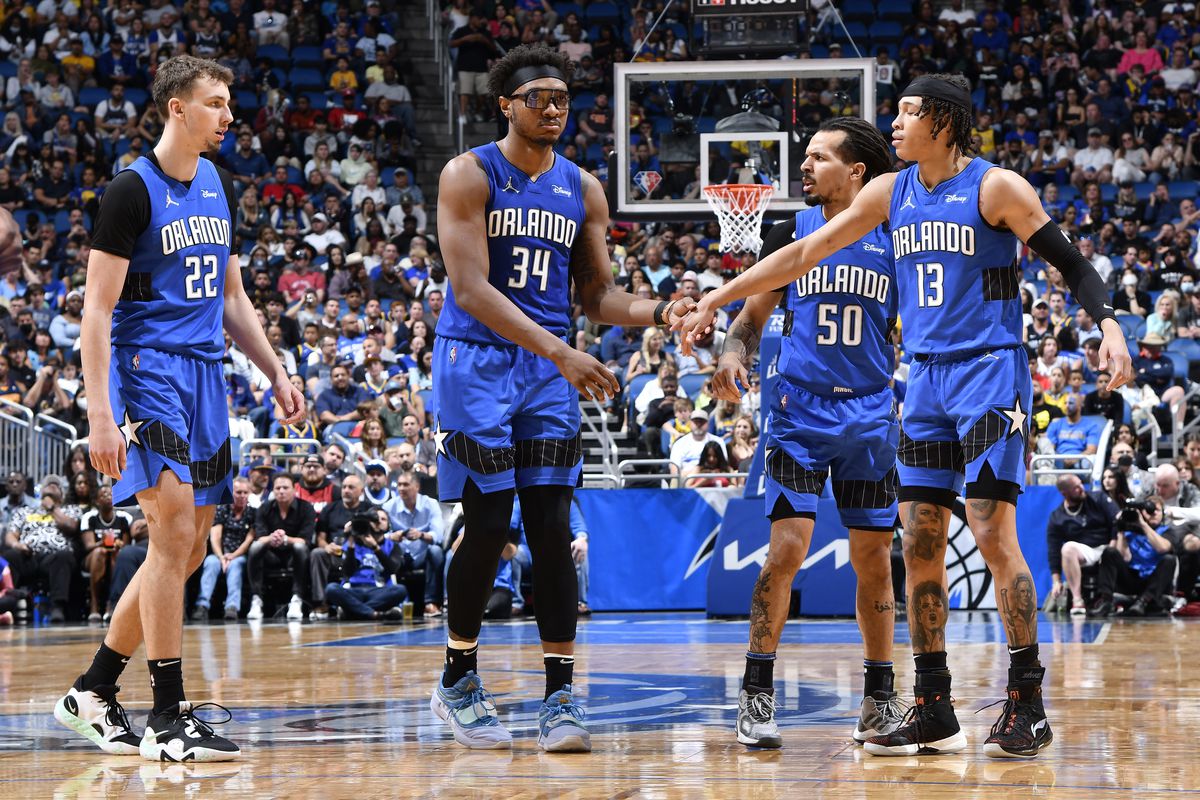 Happy Tuesday. Yesterday was a 4-5 NBA day. The totals were a real struggle, and the Warriors and Suns fell a point short of their over to put us in the red. There are far worse days than that though. We'll take it and get some winners going tonight. But first, a quick dive into last night's NBA action.
NBA
Cory Joseph dropped 22 to lead the beat-up Pistons past the beat-up Pacers in a blowout. Detroit will hold on to the league's worst record after the Rockets also won. Indiana won't be thrilled about this one. You want to win these games when you're fighting for a play-in spot, and the loss will drop them a game back of the Bulls and 10 seed. But they played without Haliburton, Turner, and Mathurin last night, and there's only so much you can expect with those three out.
The Heat held off the Jazz in Miami despite a 38-point effort from Lauri Markkanen. Miami has at least two and a half games on either side of them in the 7 seed, and it's looking likely that they end up staying there. Utah falls to the 12 seed with the loss, but they're just half a game out of the play-in.
The Grizzlies took over in the third quarter to win their second straight against a Mavs team down Luka and Kyrie. That's the third win in a row overall for Memphis, and they're suddenly back within four and a half games of the Nuggets. They're also all alone in the 2 seed after the Kings lost last night. Dallas has fallen to the 8 seed, and they have just half a game on a three-way tie for the 9 seed. This makes for nine losses in twelve games. It's falling apart for the Mavs, and they don't have a whole lot of time to turn the ship around.
Anthony Edwards dropped 32, and the Timberwolves rolled in Atlanta, rendering Trae's 41-point effort futile. Minnesota is all alone in the 7 seed, and they continue to just take care of business. They've been sitting there for a while. I like their chances to get in, and the Clippers and Warriors (and that guaranteed playoff spot) are just a game away). The Hawks have been the East's 8 seed for quite a while, and they still have at least a game and a half on either side of them. Their chances at leaving the play-in are essentially dead, but finishing in that top eight and maximizing their playoff chances is still important.
Jaylen Brown dropped 43, but it wasn't enough to take down the mighty Rockets in Houston. Houston will stay within half a game of the Pistons at the bottom of the league after both won. The Spurs are a game and a half ahead of them. Boston is back to two and a half games back of the Bucks. They just haven't been playing well enough to keep pace with a 5-5 record in their last ten, and that's going to need to change quickly before the 1 seed slips away. The 2 seed isn't secure either; the Sixers are just one game back.
The Bucks played a great second half to win an exciting game in Sacramento. They're looking good for the East 1 seed. Beating the Suns tonight would give them a significant three game lead. This wasn't a bad loss for the Kings. They pushed an elite, battle-tested team and just didn't have quite enough in the tank. There's plenty to take from this, and there are plenty of reasons to believe in this team heading into the playoffs. They'll fall a game back of the 2 seed with the loss.
The Warriors got off to a huge start and never looked back in a win over the Suns. Klay dropped 38 to spark the win, which puts Golden State into a tie for the 5 seed with the Clippers. Phoenix is a game and a half ahead in the 4 seed with a big one coming tonight against the Bucks. They've fallen three and a half games back of the Kings and might be out of the running for a top three seed.
CBB
There were no games last night. Some quick thoughts on tonight's action…
Texas A&M Corpus-Christi should beat SEMO tonight after the latter went through the OVC tourney as a 5 seed. They'll be looking for a win after falling in the First Four last year. These two are a combined 0-3 in NCAA Tournament games, so someone is taking home their program's first tonight.
Pitt and Mississippi State should be fun. The Panthers went 1-4 in non-conference games against quality opponents (Power 5 teams and VCU). They also lost three of four to close the season. They did win 14 games in the ACC though. State lost two of three to finish but still won nine of thirteen down the stretch to get into the dance. They beat Marquette, TCU, Minnesota, and Utah in the non-con and only lost to Drake. They also went just 3-8 against other SEC tourney teams.
It's going to be very interesting to see which version of Michigan we get against a high-scoring Toledo team. The Rockets can absolutely win this game.
Rutgers gets a Hofstra team that was red-hot before a loss in the CAA semis. They beat Iona, San Jose State, and others in the non-con. Will Rutgers prove a point after missing the tourney or will they flame out early?
Villanova's late-season progress will be tested against a good Liberty team.
UAB and Southern Miss should be a lot of fun. That's two good mid-major teams.
Vandy made a lot of progress this year. Going on a run in the NIT would help create some more momentum. They start with Yale tonight.
Wisconsin gets a tough Bradley team. The Braves were pretty unimpressive against good teams in their non-con slate. Can they change that tonight?
Other games: Eastern Washington Washington State & Colorado Seton Hall
TODAY'S PLAYS
NBA record: 183-151-7 ATS, 31-54 ML, 94-81-1 O/U, 1-9 parlay, 0-1 props, -11.96 units
CBB record: 232-212-12 ATS, 50-79 ML, 4-4 O/U, 16-25 parlay, -24.98 units
CBB regular season record: 198-181-8 ATS, 46-72 ML, 4-4 O/U, 12-24 parlay, -30.85 units
CBB conference tourney record: 34-31-4 ATS, 7-10 ML, 0-0 O/U, 4-3 parlay, + 5.87 units
NIT record: 0-0 ATS, 0-0 ML, 0-0 parlay, 0 units
NCAA Tourney record: 0-0 ATS, 0-0 ML, 0-0 parlay, 0 units
CONFERENCE TOURNAMENT CHAMP PICKS
Record: 11-21 (10 losses in title game)