Mike Bets #498 – For the 8 Seed
5 min read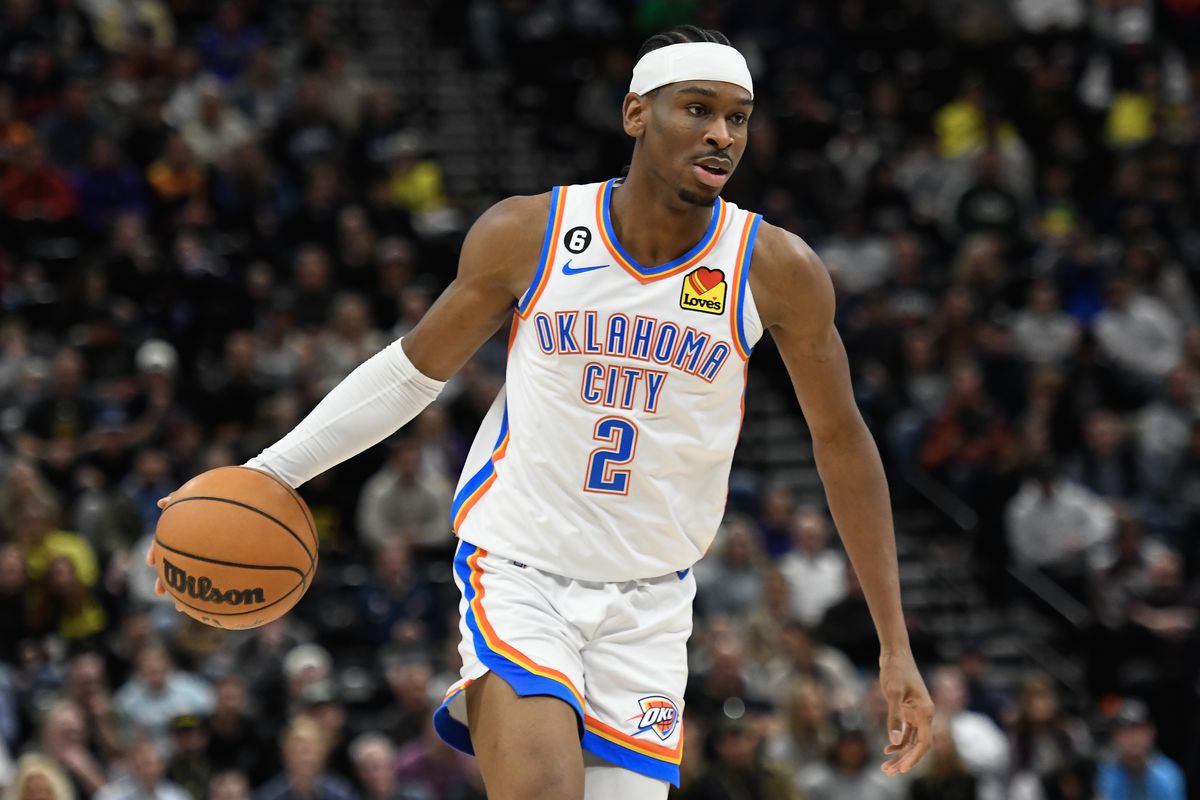 Happy Friday. Wednesday was a solid night here at Mike Bets. Both overs hit, the Bulls covered, and we finished 3-1. You can never go wrong with a 75% hit rate. The Bulls are still alive after not only covering but winning, and the Thunder proved me wrong with a win in New Orleans. Let's take a quick look at a key question for the two teams that lost Wednesday night and then tonight's two games before coming up with some winners…
THE ELIMINATED
Who's around next year?
Questions loom about Nick Nurse's future. A press conference that saw him question his future with the team two weeks ago reportedly rubbed quite a few the wrong way, and the Raptors have now missed the playoffs two times in three years. It's been a rather graceless fall for the coach who was lauded as one of the best in the game after winning a title with Kawhi, and the general consensus seems to be that he won't be in Toronto next year.
There are also a massive amount of roster questions. Jakob Poeltl is an unrestricted free agent. Fred VanVleet and Gary Trent Jr, if they decline player options as expected, will be too. Pascal Siakam will be a UFA next year and OG Anunoby will be in the same boat as FVV/Trent in a year, which means both are extension-eligible this summer. That's a lot of potential moving pieces, and it once again looks like Toronto's indecision and inability to move on from their underwhelming core pieces in years past is going to bite them. All of these guys are good players, but they're simply not anywhere near good enough as a group to challenge for any sort of postseason success. There's no star. There's no contention window. All of this means that re-signing FVV, Trent, and Poeltl and extending Anunoby and Siakam only locks in the Raptors to continued mediocrity. But this is also a group with very little trade value at this point given that three of those guys aren't even under contract and the other two now have just one year left. So letting them walk is less the start of a rebuild and more the complete capitulation of the 23-24 season with no immediate gain from it. That's not an ideal place to be as a front office. Toronto will be really interesting this summer.
Can Zion (and Brandon Ingram) stay healthy?
The question in New Orleans is pretty simple. This is a team with legitimate contender status if they can keep everyone on the court. Zion and BI are awesome when healthy. Herb Jones, Trey Murphy, Jose Alvarado, and Dyson Daniels headline a pretty great group of young guys. Larry Nance is a great role player. CJ McCollum can be a third option. Jonas Valanciunas fits a purpose too. But everyone gets shifted into roles they shouldn't need to fill when the top dogs are out, and that's been the case way too often. Ingram has missed an average of 26.3 games per season in four years with the Pels, and Zion has played just 114 of 318 possible regular season games (35.8%). That's just not going to cut it. You can't win if your best players can't play. With both of these guys locked in for at least two more years, there's no immediate fork in the road to face. But another year of this would lead to a lot of frustration. New Orleans needs to see them stay on the court next year.
TONIGHT'S GAMES
The stakes are clear tonight. Win, and you get the 8 seed. Lose, and your season is over.
7 pm Eastern, TNT (Brian Anderson and Stan Van Gundy)
Ball (knee) – OUT (hasn't played all year)
Jovic (back) – OUT, Lowry (knee) – QUESTIONABLE, Vincent (hip) – QUESTIONABLE
Head-to-head: 3-0 Bulls (2-0 in Miami), 14-point win in Chicago about a month ago the only game since calendar flipped to 2023
Heat: 25th Offensive Rating, 9th Defensive Rating, 21st Net Rating, 19th SRS
Bulls: 24th Offensive Rating, 5th Defensive Rating, 13th Net Rating, 13th SRS
Heat are 35-30 when Jimmy Butler plays (9-9 without him).
Miami plays well at home (27-15), but the Bulls are solid on the road (19-23).
Kyle Lowry dropped 33 on Tuesday night, which was his highest single-game scoring tally since joining the Heat. What are the odds of a repeat performance?
The Bulls finished 40-42 but had an expected record of 44-38, which would have put them in a tie for the 7 seed with the Heat, who, believe it or not, had an expected record of 40-42.
Chicago is 14-9 with Patrick Beverley playing (27-33 otherwise). 
The Bulls' performance relies heavily on Alex Caruso and Derrick Jones Jr (14 minutes per game). Both players have on-off splits (team net rating with them on court – team net rating with them on bench) higher than +7 points per 100 possessions.
Chicago is dead last in both three-pointers made and attempted. Miami is not particularly well-suited to make them pay, ranking 27th in 3PT% and 17th in three-pointers made.
The Bulls rank 6th in the league in clutch FG% (game within 5 points in the last 5 minutes), but Miami is 5th. Yet Miami 6th in winning percentage in games featuring clutch minutes while Chicago is 27th. Keep an eye on that if this one gets close. There's a reason the Bulls have underperformed their expected record.
10 Thunder @ 8 Timberwolves
9:30 pm Eastern, ESPN (Mike Breen, Jeff Van Gundy, Mark Jackson)
Kenrich Williams (wrist) – OUT, Holmgren (foot) – OUT, Pokusevski (knee) – OUT
McDaniels (hand) – OUT, Reid (wrist) – OUT, Gobert (back) – QUESTIONABLE, Nowell (knee) – QUESTIONABLE, Towns (calf) – QUESTIONABLE
Head-to-Head: 3-1 Timberwolves (1-1 in Minnesota), last meeting was December 16
Timberwolves: 23rd Offensive Rating, 10th Defensive Rating, 20th Net Rating, 21st SRS
Thunder: 13th Offensive Rating, 14th Defensive Rating, 14th Net Rating, 15th SRS
The Thunder went 40-42 but had an expected record of 44-38, which would have tied them with the 5 seed Clippers and 6 seed Warriors. 
The Timberwolves went 42-40 and had an expected record of 41-41, so things match up fairly well there.
Anthony Edwards' 9 points against the Lakers matched his third-lowest scoring total of the regular season. He shot 3-17 from the floor (17.6%), his worst showing of the season from the field. Regression to the mean points to a pretty decent Edwards game coming tonight. He averaged almost 25 points per game on the season.
Timberwolves 4.4 points better per 100 possessions with McDaniels on the floor.
The Thunder are slightly below average at 17-25 on the road, but Minnesota's 22-19 home record ranks 12th in the West.
TODAY'S PLAYS
NBA record: 228-199-7 ATS, 32-67 ML, 118-92-3 O/U, 2-10 parlay, 0-1 props, -22.02 units
NBA regular season record: 225-198-7 ATS, 32-67 ML, 116-90-3 O/U, 2-10 parlay, 0-1 props, -23.62 units
NBA postseason record 3-1 ATS, 0-0 ML, 2-2 O/U, 0-0 parlay, +1.60 units
Thunder Timberwolves O228.5
CBB record: 254-229-12 ATS, 57-83 ML, 5-5 O/U, 17-25 parlay, -9.83 units